Are you still freezing in your part of the world?
We are here in Arizona. And I know you think it's impossible to do that but it's been in the 20s this last week, which is pretty darn cold for us Arizonans. With this cold front in, we're still in Soup Weather so I was thrilled to find out my mom had tried another soup recipe. This time it was a Chicken and Potato Florentine Soup that she found from HERE. I don't know why I was skeptical to try this soup but I was just because of the combination of ingredients in it, but it was DIVINE!!! The hubby had 4 servings I think. I, myself, had two. It was absolutely delicious, and is suppose to be a Copycat recipe for Olive Garden's Chicken and Potato Florentine Soup.
We had this soup with some warm rolls, and it was PERFECT!!
MY OTHER RECIPES
Here's the recipe:

Chicken and Potato Florentine Soup
Ingredients
2 chicken breasts boneless, skinless
2 14.5 oz cans Chicken Broth
3 tsp. Italian Seasoning
2 tsp. paprika
1 tsp. salt
4 carrots peeled and diced
2 14.5 oz. cans diced tomatoes with juice
2 cups water
1 15 oz. can white beans drained
6 red potatoes diced
3 cups spinach fresh, chopped
1 8 oz. bar cream cheese
2 cups Mozzarella Cheese shredded
Instructions
Place chicken breasts and chicken broth in a pot and cook until chicken is cooked through (we simmered ours for a couple of hours). When done, take out your chicken and let cool. Pour your broth into a colander to strain. Set aside left over clear broth.
When cool, shred chicken breast and add to your crock pot along with leftover broth, Italian seasoning, paprika, salt, pepper, diced tomatoes, carrots, potatoes, beans and water. Cook in the crock pot on low for 4½ - 5 hours.
Stir in cream cheese until well combined. Cook soup for another half hour and add your spinach.
Cook for 20-30 more minutes and right before serving add your 2 cups of Mozzarella cheese. Stir in cheese until it is well combined. Enjoy!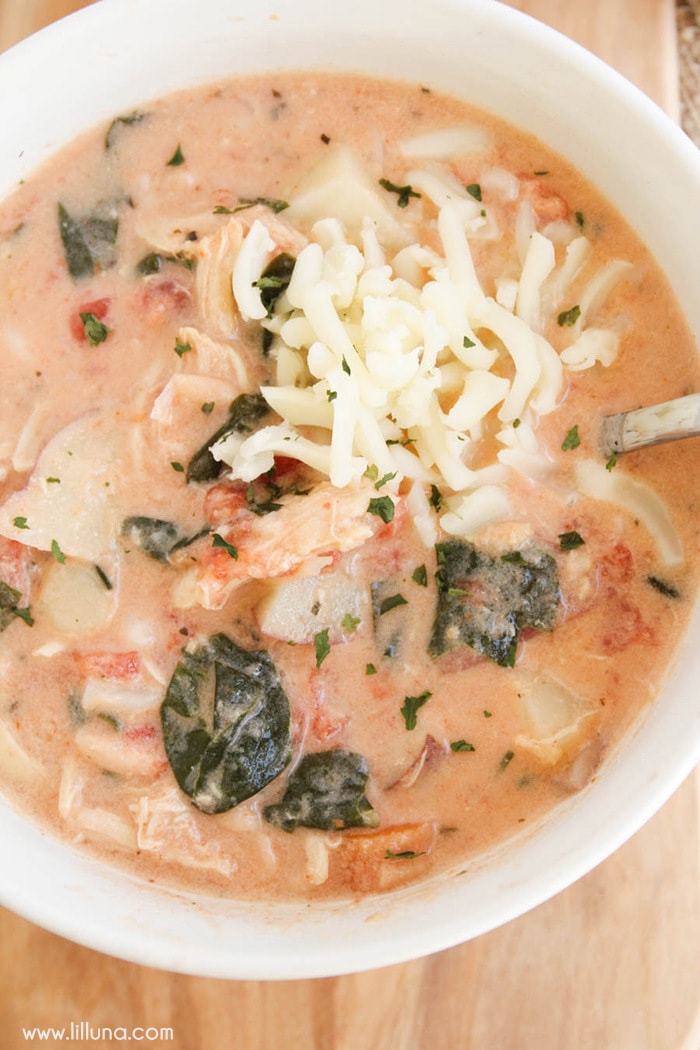 With a combination of chicken, potato, white beans, carrots, spinach and more – I have to admit this my new favorite soup recipe. You will definitely have to try it out as well and let me know what you think of it.
Also be sure to try my other favorite soups: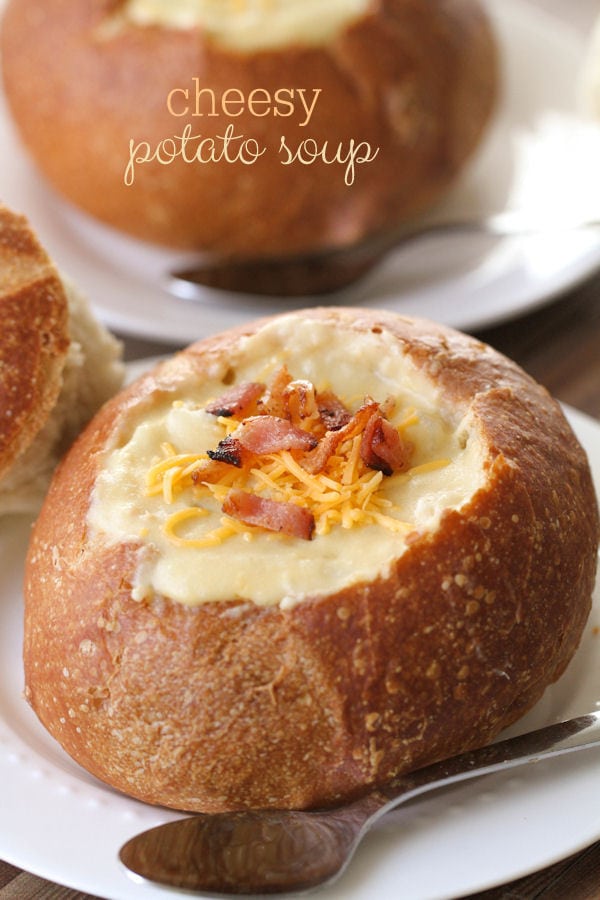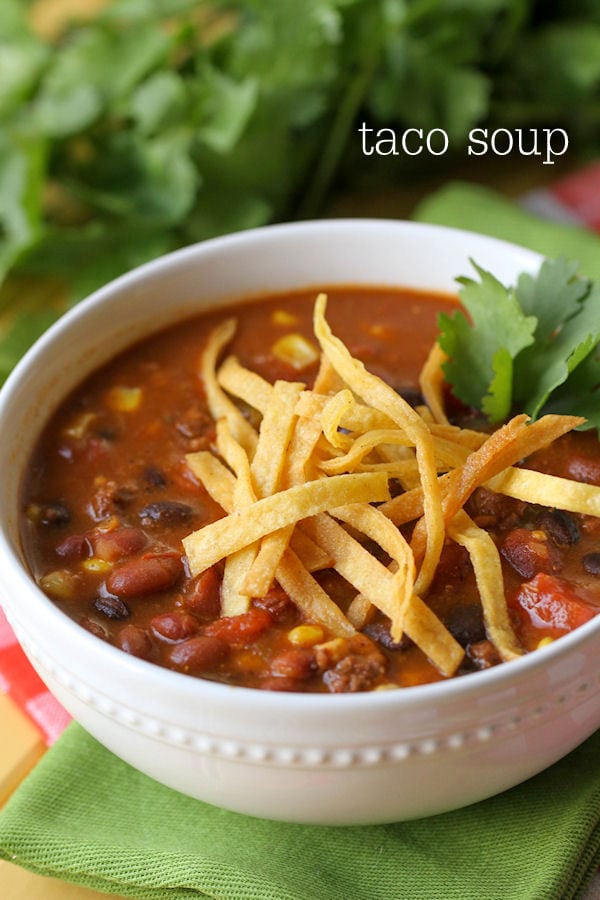 For all Soup recipes go HERE.
For all recipes go HERE.
And get weekly emails with monthly freebies by signing up for the Lil' Luna newsletter. 🙂
For even more great ideas follow me on Facebook – Pinterest – Instagram – Twitter – Periscope – Snapchat.
Don't miss a thing – Sign up for the Lil' Luna Newsletter today!
ENJOY!