Don't miss a thing – Sign up for the Lil' Luna Newsletter today!
There are several recipes that remind me of my childhood. The recipe I am sharing today just happens to be one of those – it's called Cauliflower Soup. Yes, it's weird… in general, I think it's safe to say that I'm not a HUGE fan of Cauliflower. Having said that, I LOVE this soup recipe and crave it all the time. I think it's mostly because I realized that Cauliflower doesn't taste like much, but it tastes delicious in this recipe. My mom would make it all the time, and it was one all of his kids loved. I have yet to make it for my own kids but I have a feeling they will like it just like we did. 😉
Now that things have cooled down here in Houston, it's definitely Soup weather and I'm excited to make this soon. I've never had the recipe until my sister tracked it down from my mom recently so I'm glad it's finally documented. 🙂
Here is the delicious recipe that I know you'll love too!!

Cheesy Cauliflower Soup
Ingredients
4 cups water
1 lg head cauliflower, washed and chunked (cut in smaller chunks if desired)
½ cup potato flakes
1 can cream of mushroom soup (or cream of potato soup)
1 8 oz package cream cheese
1 jar dried beef or 6-8 cooked bacon slices
Cheddar Cheese
Instructions
Put cauliflower chunks in 4 cups of water. Bring to a boil.
Reduce to low and mix in remaining ingredients. Simmer for 15-20 minutes.
Serve warm and sprinkle cheese on top. ENJOY!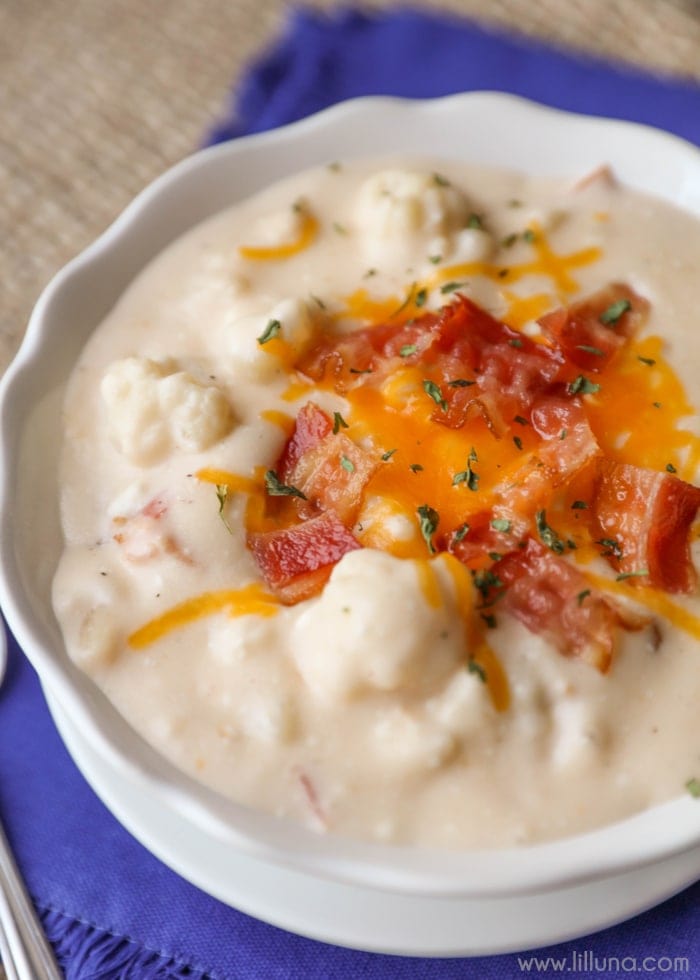 Not only does this recipe have cheese, but it also has cream cheese and potato chunks – YUM!
Check Out My Other Recipes
For more favorite Soup recipes, check out: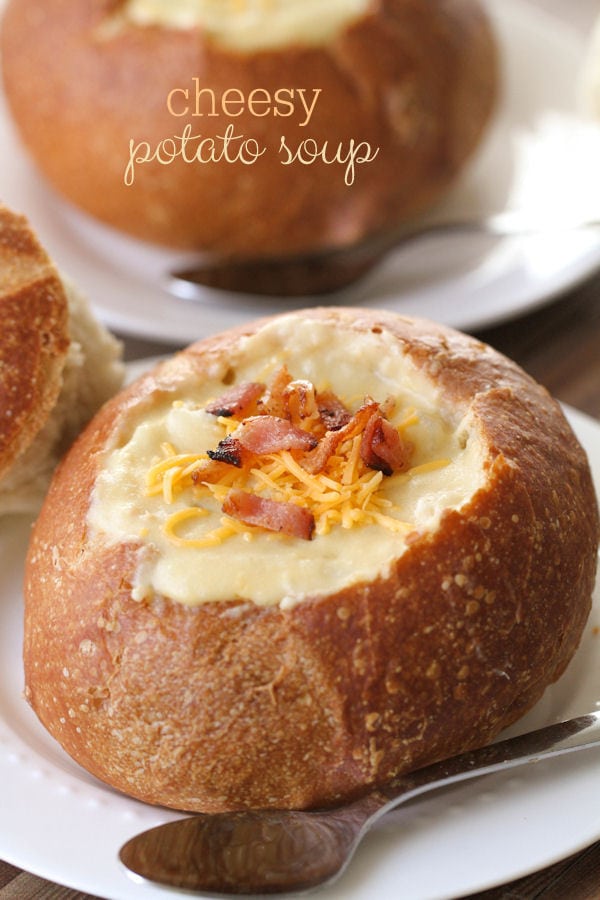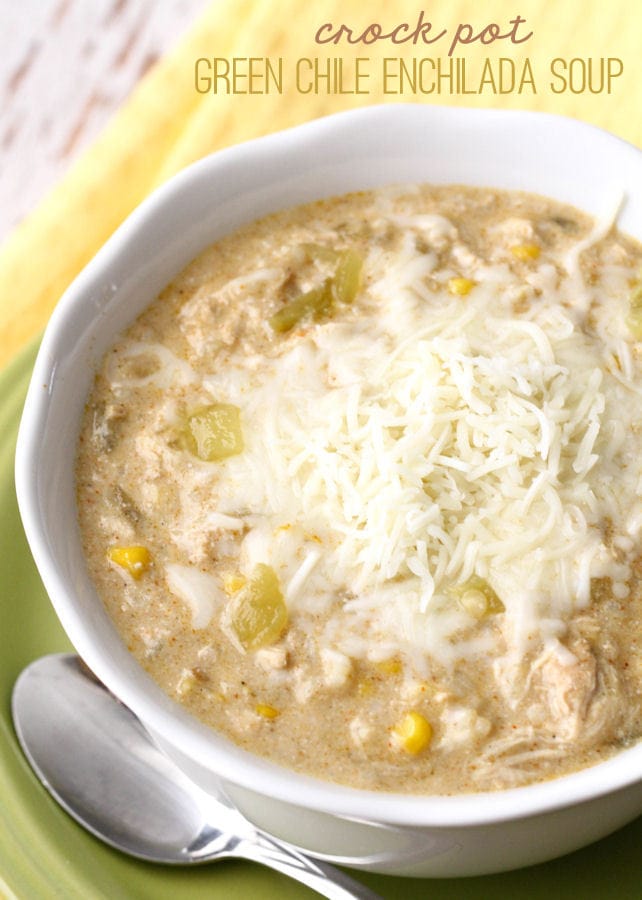 Creamy Green Chile Chicken Enchilada Soup
For all Soup recipes on the site go HERE.
For all recipes go HERE.
And get weekly emails with monthly freebies by signing up for the Lil' Luna newsletter. 🙂
For even more great ideas follow me on Facebook – Pinterest – Instagram – Twitter – Periscope.
ENJOY!