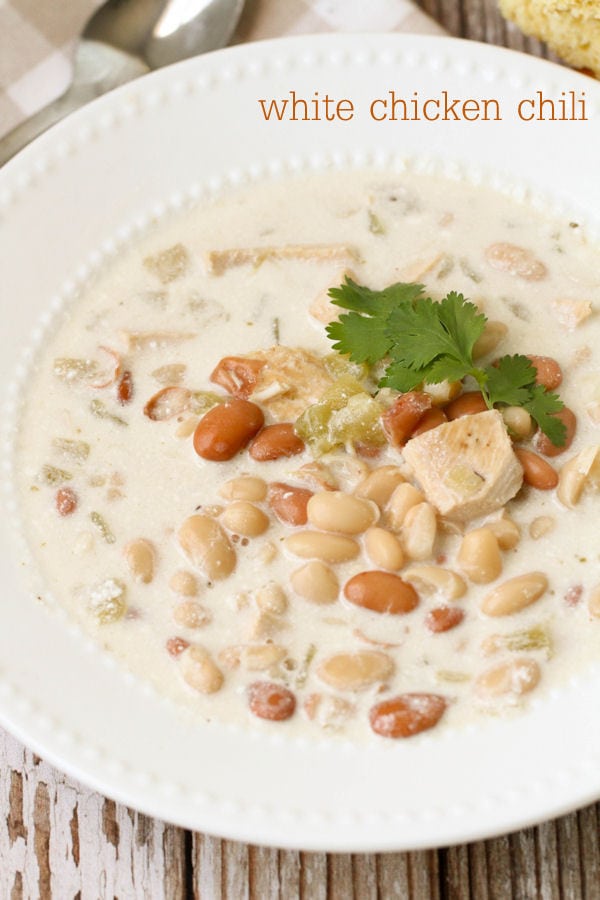 It's still a little hot here in AZ and we're already craving soups!! Although it's still in the triple digits some days, it did not stop my mom from whipping up a new soup for us to try out. I have to admit I was pretty excited to give it a taste because with the Halloween decor already up I can't help but crave some yummy crockpot goodness.
I'm happy to report his next recipe is a definitely keeper. She served it with some corn bread, and I can honestly say at the moment of trying this recipe I could honestly say nothing in the world tasted better. It was so good!! I've been craving it ever since.
MY OTHER RECIPES
I mean, it has whipping cream and sour cream… how could you not love it?! I promise this soup won't disappoint. Just add it to the must-make-soon list because it is super yummy!
Chicken Chili recipe:
Chicken Chili Recipe
White Chicken Chili recipe - this recipe is delicious and simple! It's perfect for those cold winter days! Yummy chicken and beans with lots of flavor!
Ingredients
1 TB Vegetable Oil
1½ pounds boneless, skinless chicken breast (cubed)
2 14 oz. cans chicken broth
2 15.8 oz. cans Great Northern beans (drained and rinsed)
2 4.5 oz. cans chopped green chiles
1 15.8 oz. can Pinto beans (drained and rinsed)
2 cups shredded Monterrey Jack Cheese
1 cup whipping cream
1 8 oz. container sour cream
½ tsp. dried oregano
1 tsp. ground cumin
1 tsp. salt
1½ tsp. garlic powder
Cilantro (garnish)
Instructions
Heat oil over medium heat in a large skillet. Saute chicken for 10 minutes or until it is cooked through. Take off the heat and set aside.
While chicken is cooking, add broth, beans, undrained chilis and seasonings into the crock pot. Add chicken to broth mixture once it is done cooking.
Cook soup on high in the crock pot for 2 hours. Cook on low for the last hour.
Add sour cream and whipping cream at the 3 hour mark. Cook on low for another hour.
Serve with cilantro and shredded cheese. ENJOY!
Here is another fall soup recipe we love: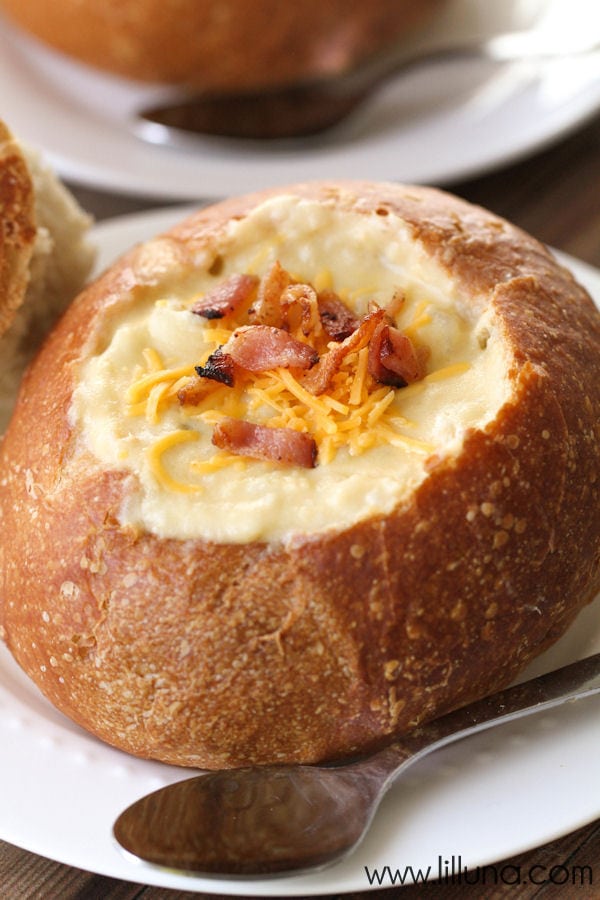 And here are a few more soup recipes:
ENJOY!