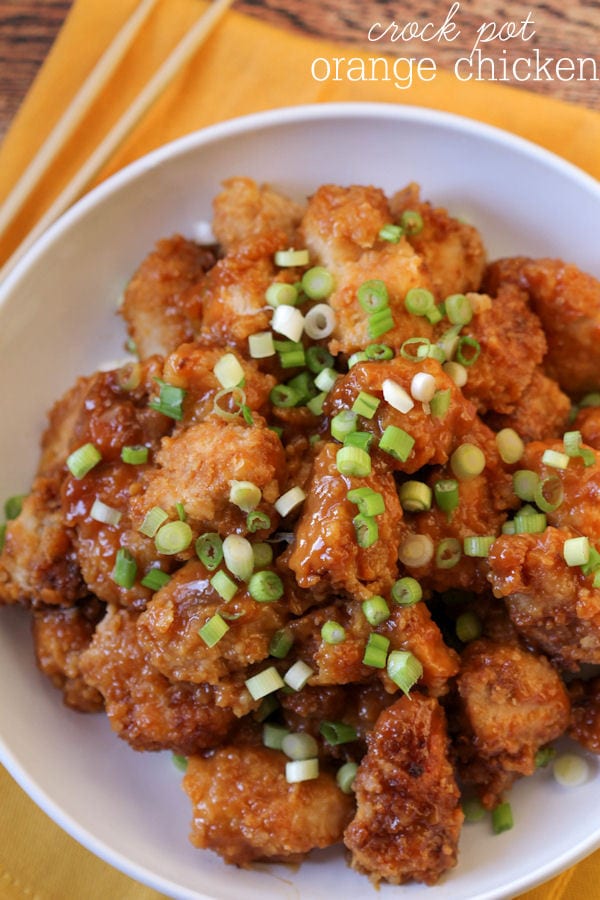 I have another great recipe to share with you today, and I think you're going to love it!
Not sure if you have noticed, but I've shared quite a few Asian recipes with you over the past few weeks. I do this during this time of year for those who celebrate the Chinese New Year. I've blogged about my love for China and my special connection to the country, so this holiday is something I always celebrate with my little family, and they love it. Back in Arizona we would always go to the Chinese Cultural Center during the celebrations for great food, Kung Fu and Fan Dancing Performances and shopping. It was so fun! Unfortunately, we haven't found anything like that here in Houston, but we still celebrate with great food and some family festivities.
One of the new delicious recipes we'll be making is this one for Crock Pot Orange Chicken. I have always LOVED Orange Chicken and making it in the crock pot makes it even better! You need to make sure the chicken has that yummy breaded taste first which requires some work before it hits the crock pot, but it's fairly simple. You can also serve this with rice or noodles, whichever you like most. 😉
MY OTHER RECIPES
For video instructions on how to make this delicious chicken, watch the video below:
Here is the printable recipe:

Crock Pot Orange Chicken
Ingredients
1½ pounds boneless chicken, cut in 2-inch chunks
½ cup flour
½ cup panko
½ cup milk
1 egg
1 TB olive oil
1 TB kosher salt
6 ounces (1/2 can) frozen orange juice concentrate(no pulp), thawed
3 TB brown sugar
1 tsp. balsamic vinegar
3 TB ketchup
Instructions
In a small bowl mix egg and milk.
In a separate bowl, mix your flour and panko. In 5-10 piece batches, soak chicken chunks in milk mixture then in flour mixture, Repeat this twice.
In a large skillet, heat olive oil on the stove and brown your chicken on all sides. You will not be fully cooking the chicken, just giving it a nice coat. Place the chicken pieces into your slow cooker
In a small mixing bowl, combine orange juice concentrate, brown sugar, balsamic vinegar, salt, and ketchup. Add more sugar if you prefer a sweeter taste. Pour sauce evenly over the chicken, and carefully toss to coat.
Cover and cook on low for 6 hours, or on high for 3 to 4. Serve warm over the rice of your choice.
Recipe adapted from A Year of Slow Cooking.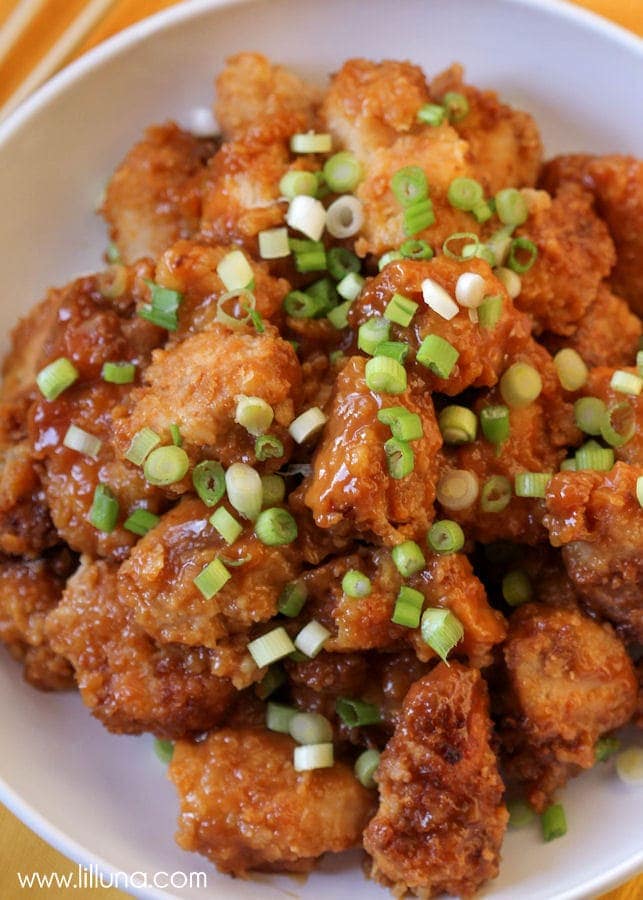 I'm seriously obsessed with Asian food, chicken, and crock pot recipes so you better believe this one is a new family favorite that I will be making often!
And if they kids eat it too, then you know it's FOR SURE a keeper. 😉
For more great Asian recipes to try, check out these favorites: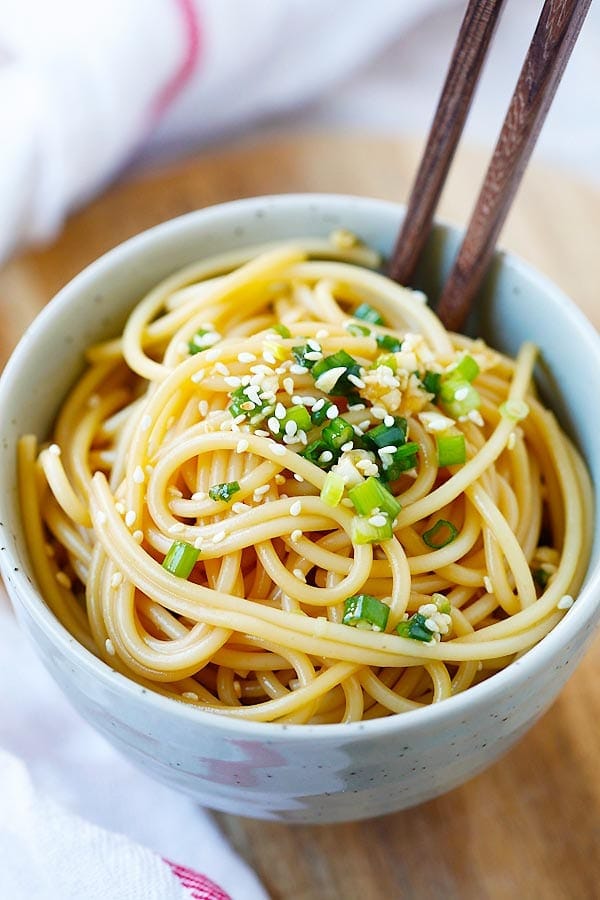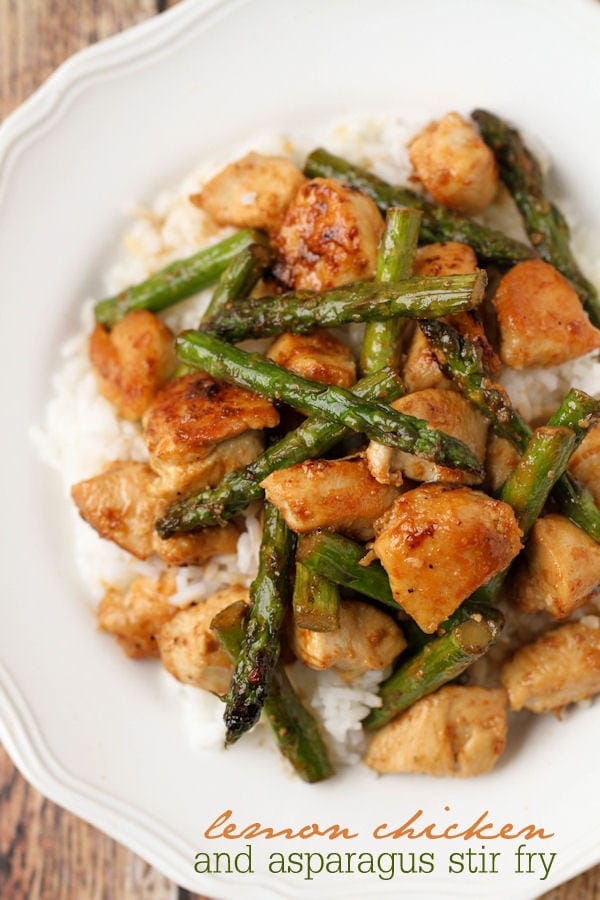 Lemon Chicken and Asparagus Stir Fry
Eek! I'm so excited to make a delicious meal using these recipes for our Chinese New Years celebration!
YUM!
For all recipes on the site be sure to go HERE.
For all Chinese recipes go HERE.
And get weekly emails with monthly freebies by signing up for the Lil' Luna newsletter. 🙂
For even more great ideas follow me on Facebook – Pinterest – Instagram – Twitter – Periscope.
ENJOY!