These Cream Cheese Wontons are a family favorite and are served with every Asian meal. Wonton wrappers filled with cream cheese, lemon and garlic pepper, & paprika & fried until crispy!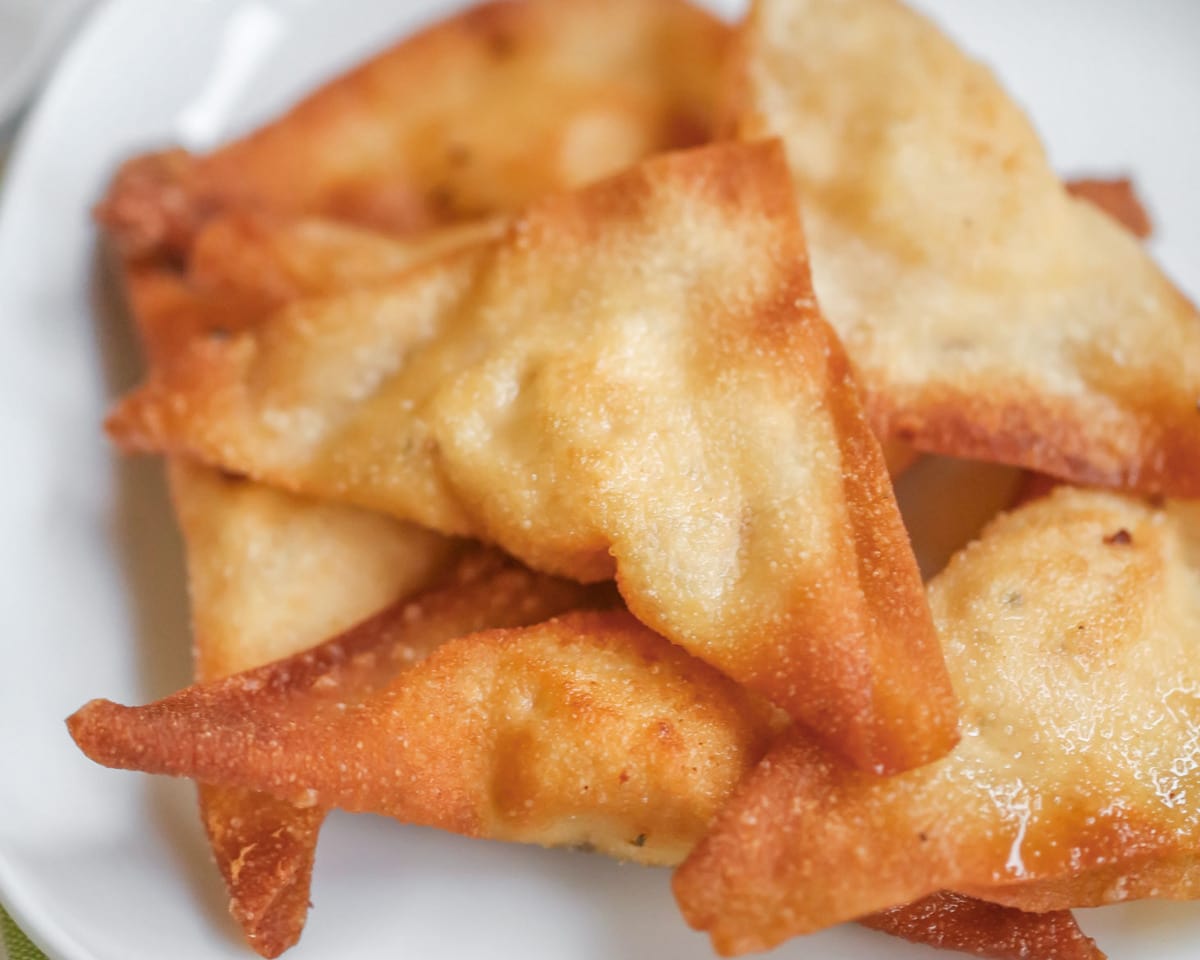 Fried Wontons
My family LOVES Chinese food. I've talked about this before, and unfortunately the hubby isn't a huge fan. That doesn't mean I can't make it every once in awhile, though. 😉 One of the recipes we like to make and one the hubby actually loves is Cream Cheese Wontons. There are a few restaurants in Arizona that serve fried wontons, but my sis decided to make up her own recipe and that's the one we use when we make them. If we aren't making Fried Egg Rolls, this is the recipe we make. It's easy to make and is the perfect side to any of our Asian dishes we like to make.
If you've had these before you know that they are usually filled with different ingredients, but the one staple is cream cheese. Sometimes crab meat is chopped and added. Other times, just spices and onions. Since we aren't huge fans of sea food, we omit any kind of meat and instead just add a really flavorful cream cheese mixture that contains lemon pepper, garlic pepper and paprika.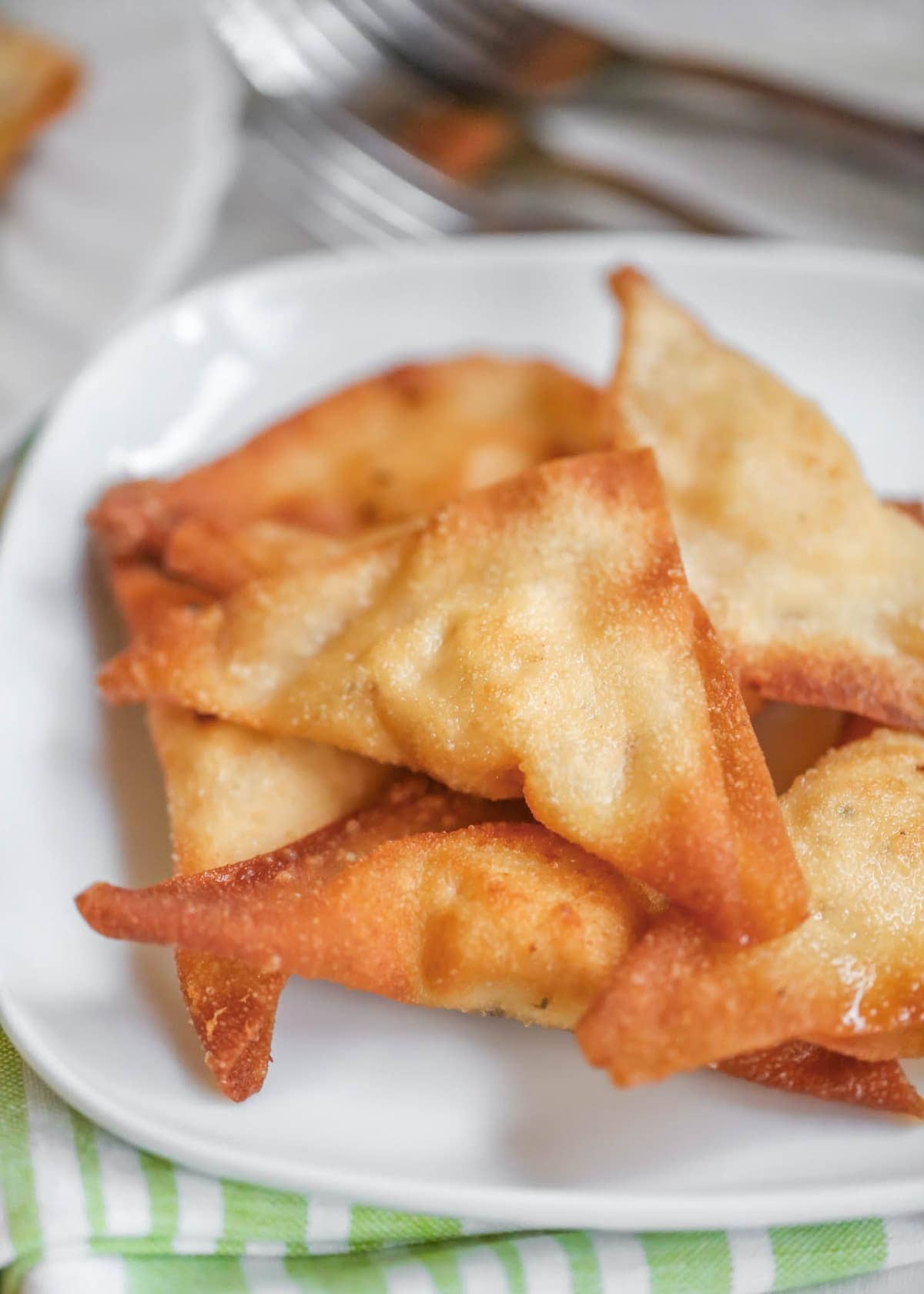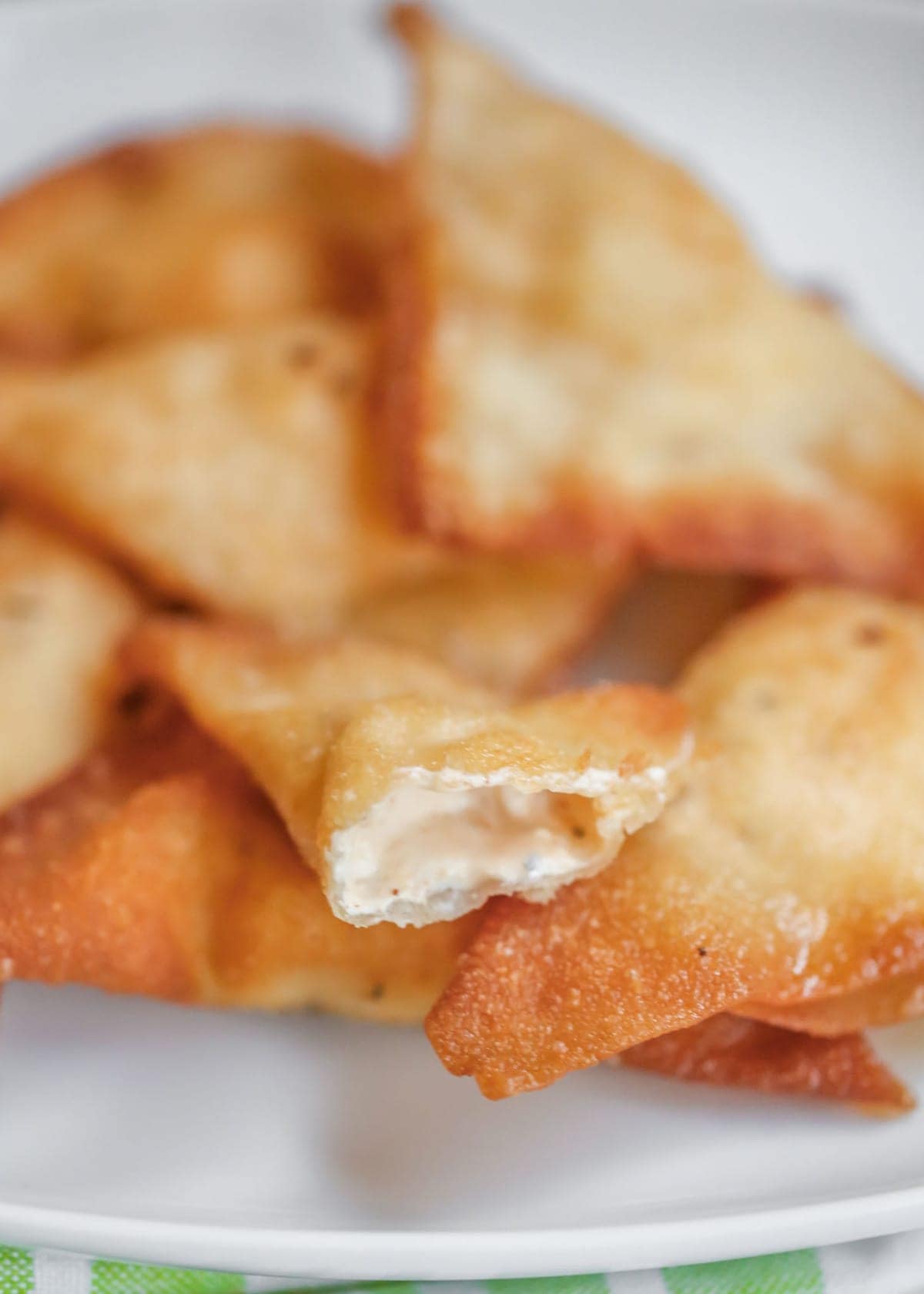 We love to serve these wontons with some Sweet and Sour sauce, but they're good with OR without the sauce. 🙂 And like most of our recipes, we suggest adding any other ingredients to the cream cheese mixture that you think would be good.
No great Asian meal is complete without these fried wontons. Be sure to pick up your wonton wrappers (usually found in the produce aisle) and let us know what you think of them.
This recipe is perfectly paired with these other Lil' Luna recipe:
For more great Asian recipes, check out:
Here's our family's Cream Cheese Wontons recipe: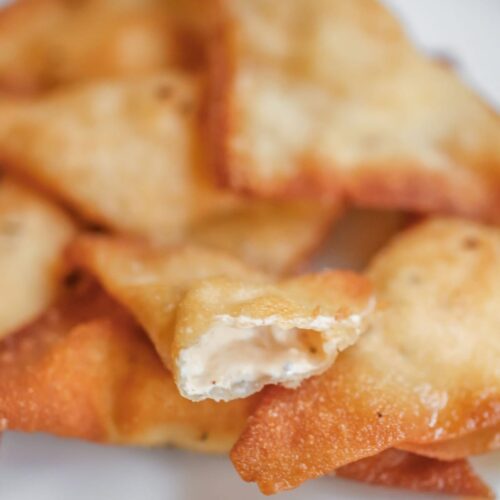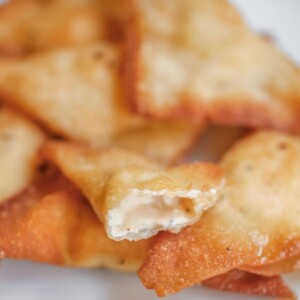 Cream Cheese Wonton
These Cream Cheese Wontons Are A Family Favorite And Are Served With Every Asian Meal. Wonton Wrappers Filled With Cream Cheese, Lemon And Garlic Pepper, & Paprika & Fried Until Crispy!
Ingredients
4

oz

regular cream cheese

softened

1

tsp

lemon pepper

1/2

tsp

garlic pepper

1/2-1

tsp

paprika

Egg Roll or Won Ton Wrappers
Instructions
Heat 1-2 inches of oil in a small frying pan on medium Heat.

Mix spices into softened cream cheese until well incorporated.

If you have egg roll wrappers, slice them with a pizza cuter into 4 small squares. Won Ton wrappers are already cut to the size you need.

Using a small ice cream scoop place teaspoon-sized ball in center of square wrapper. Dip your finger in water and spread on the four corners of the wrapper and fold up.

When oil is hot, fry until all sides are golden brown. Depending on how hot your oil is, you may need to fry for a shorter or longer amount of time. Enjoy with yummy sweet and sour sauce!
For a baked version, be sure to try: