If you're looking for pre-dinner dishes that are mess free and easy to eat without utensils, try something from this collection of Finger Food Appetizers!
More Collections: Mexican Appetizers, BBQ Appetizers, Cold Appetizers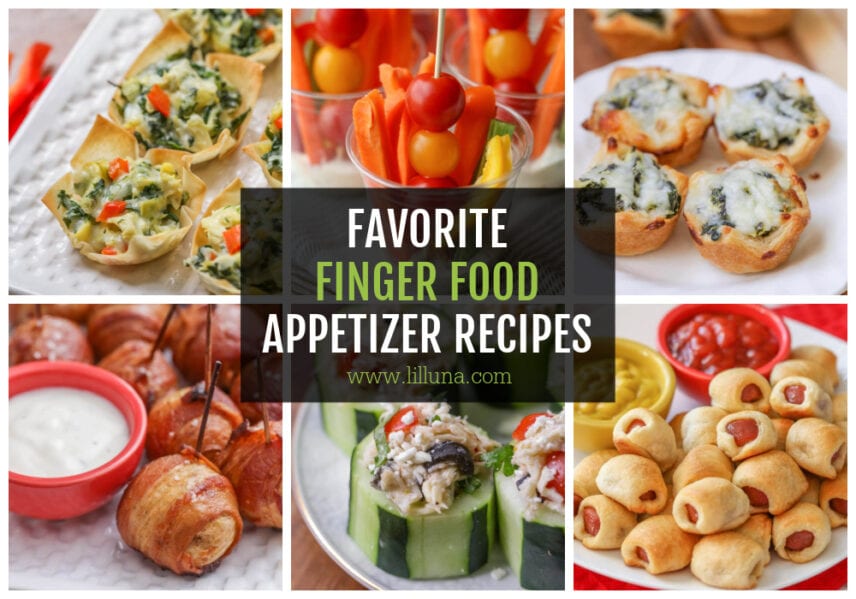 What makes an appetizer Finger Food?
Finger Foods are often served with other appetizers before dinner to whet your guests' appetites. All finger foods are appetizers, but not all appetizers are finger foods.
I classify things as finger food appetizers when they are small, individual portions of food. Ideally, they can be eaten in 1-2 bites and do not create any mess. No sticky fingers, no drips or crumbs. Although plates and utensils can be provided, finger foods can be easily eaten without them.
We've compiled a list of our appetizers that also classify as finger foods including meatless options, mini versions, and just our favorites!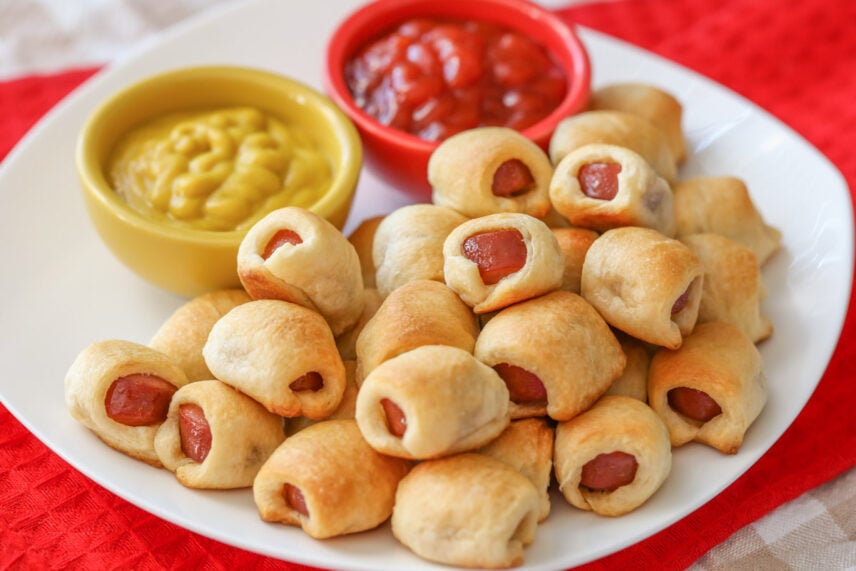 Planning Tips
Deciding how many appetizers to make depends on the occasion and how you're planning to serve the dishes.
Before Dinner: Plan for guests to have 3-4 appetizer pieces per person.
Appetizer Only Event: Prepare enough appetizers for guests to have 10-12 pieces during a 2 hour party, adding 4-5 more pieces per person for every hour after. Toothpicks can often make finger food easier and more sanitary to eat but aren't necessary.
Deciding on Different Dishes: Deciding how many different dishes to make depends on the amount of people you will be hosting. Try to pick dishes that have different colors and textures, warm & cold, protein filled & produce bases, all while making sure the flavors of the different dishes are complementary.
If you have 10 or fewer guests, plan to have 3 different appetizers. Add another appetizer selection for every 8 more guests.
---
Best finger foods
We definitely have our go-to's when it comes to get togethers, and here is a list of some of the appetizers we like to serve the most at functions.
---
Easy finger foods
Want a few easy finger foods that are quick and simple? Here are our go-to's that are made in minutes or prepped in little time.
---
Cold finger foods
We love to have a few cold finger foods to serve at parties, not only because they're delicious but because they can be made ahead of time.
---
healthy finger foods
Finger foods don't all have to be unhealthy! There are a lot of healthy options, including:
Vegetarian Finger Food
Don't want the meat? No worries. There are loads of vegetarian finger foods that are simple and delicious. Here are our favs:
---
Mini finger foods
Turning some of your favorite dishes into mini versions is a great way to create new appetizers. Here are a few of our favorites mini finger foods.
We hope you enjoy these appetizers!
Be sure to check out all of our Appetizer Recipes.
And for more collections, check out: