Hey guys! Kellyn here – Ok, so you know how I pretty much loathe most veggies? It's sad, I know… But it's who I am. That being said, I have a handful of vegetables that I can handle – ZUCCHINI is one of them! Our Sunday favorite side dish is this recipe for fried zucchini. Yes, they're fried which isn't necessarily good for you, so we decided to make today's recipe for Baked Zucchini Chips.
Like most of our recipes, this dish was very simple. The coating process was basically the same as fried zucchini, but instead of frying them in oil, we baked them in the oven for 30 minutes. The result was a delicious, crispy zucchini chip that tasted just as good as the fried version. We were super impressed at how delicious these were!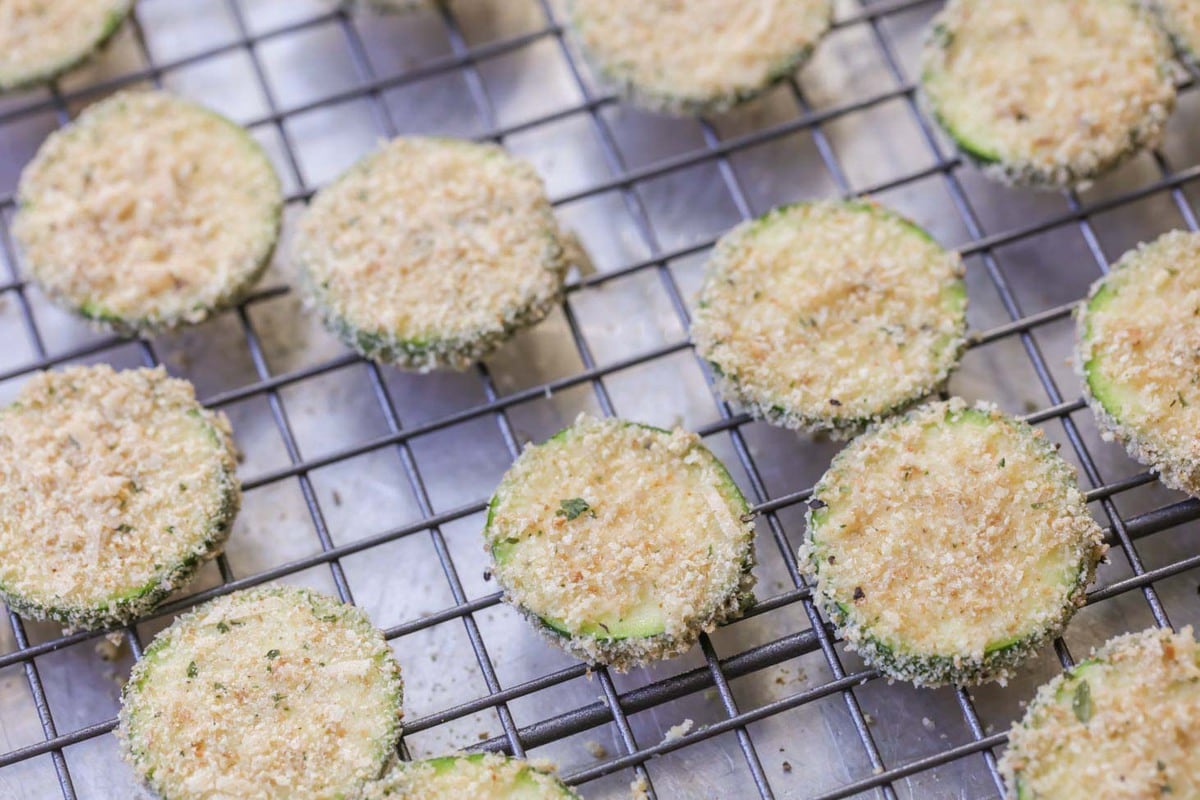 MY OTHER RECIPES
Cooking on a wire rack over a baking dish worked best for this recipe.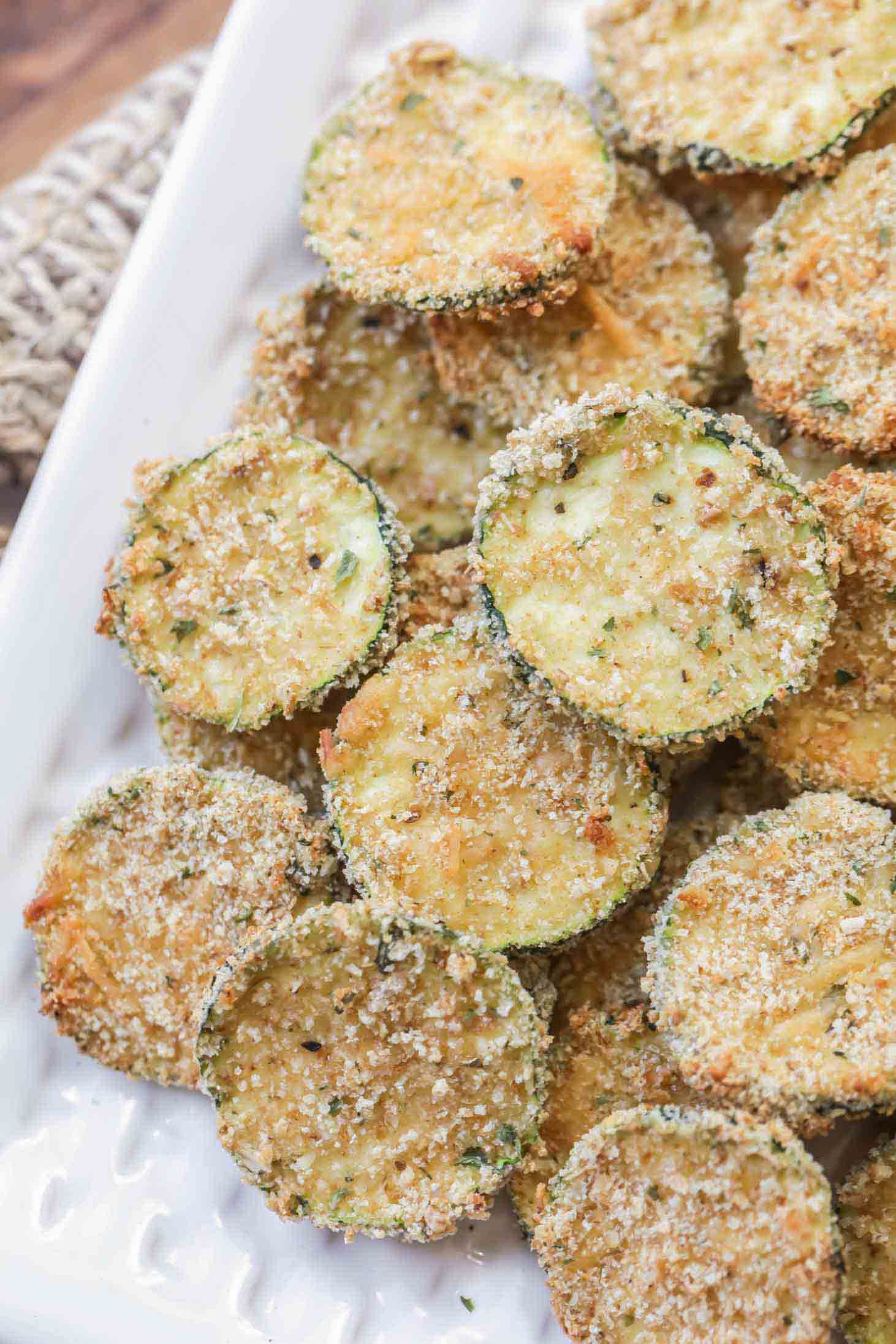 We know that fried foods always taste amazing, but we think you will enjoy these zucchini chips. These are definitely best when served straight from the oven so if you're making them for a party or dinner, be sure to keep that in mind. Also, if you want to be even healthier and not serve these with regular Ranch dressing, we recommend serving them with the Yogurt Ranch (like Bolthouse Farms, which we think tastes great!)
For more zucchini recipes, check out:
Zucchini Chips
Crispy and delicious zucchini chips are a great addition to any meal and are so easy to make!
Ingredients
¼ cup dry bread crumbs
¼ cup grated fresh Parmesan cheese
¼ tsp seasoned salt
¼ tsp garlic powder
⅛ tsp freshly ground black pepper
¼-1/2 cup fat-free milk
2 small zucchini, sliced in ¼-inch-thick pieces
Cooking spray
Instructions
In a medium bowl, whisk together breadcrumbs, cheese, garlic powder, salt and pepper. Place milk in a shallow bowl.
Dip zucchini slices in milk, and toss in breadcrumb mixture, coating both sides. Place on a wire rack coated with cooking spray.
Bake at 425° for 30 minutes or until browned and crisp. Serve immediately.
Adapted from www.myrecipes.com