Start your party off right with these Easy Appetizers that can be whipped up in a pinch. Whether you're preparing for a dinner party or last-minute guests, these quick tasty snacks are sure to please!
More Collections: Mexican Appetizers, Party Appetizers, Finger Food Appetizers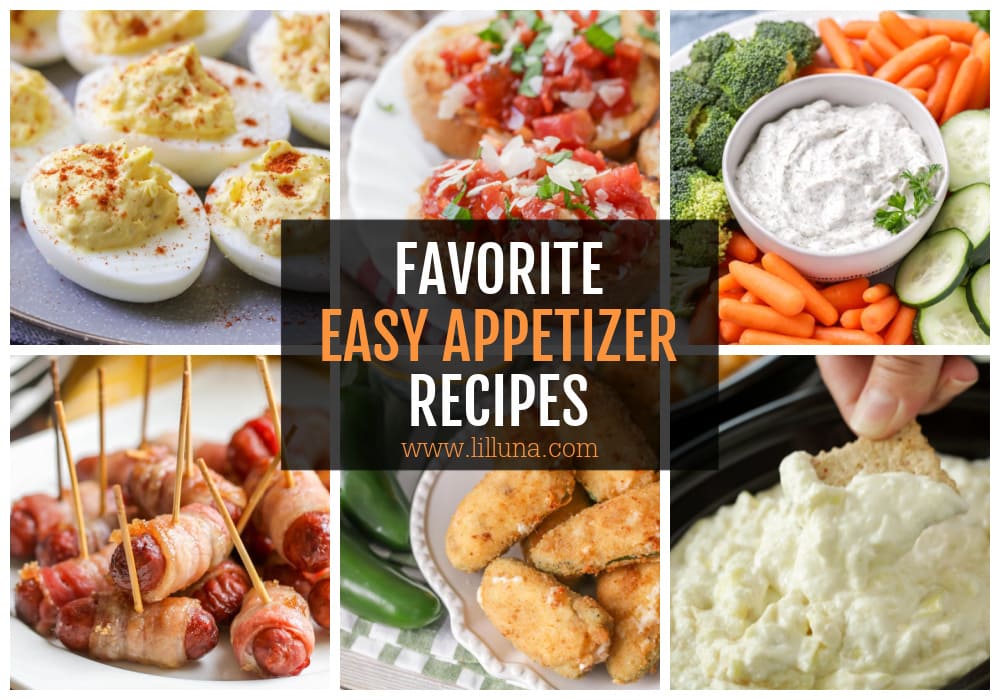 Easy and yummy!
I love doing appetizers because everyone can have a wide sampling as they wish.
From Cheese Balls and spreads to Poppers and Wings, choose from a variety of mouth-watering snacks depending on how much time you have to prepare. There is sure to be something for everyone!
Easy appetizer recipes are ones that fit into one or more of the following categories:
Can be made in 20 minutes or less.
Uses less than 5 ingredients.
Can be made ahead of time.
Ones that guests bring or are store-bought. 😁 (Can't get easier than that!)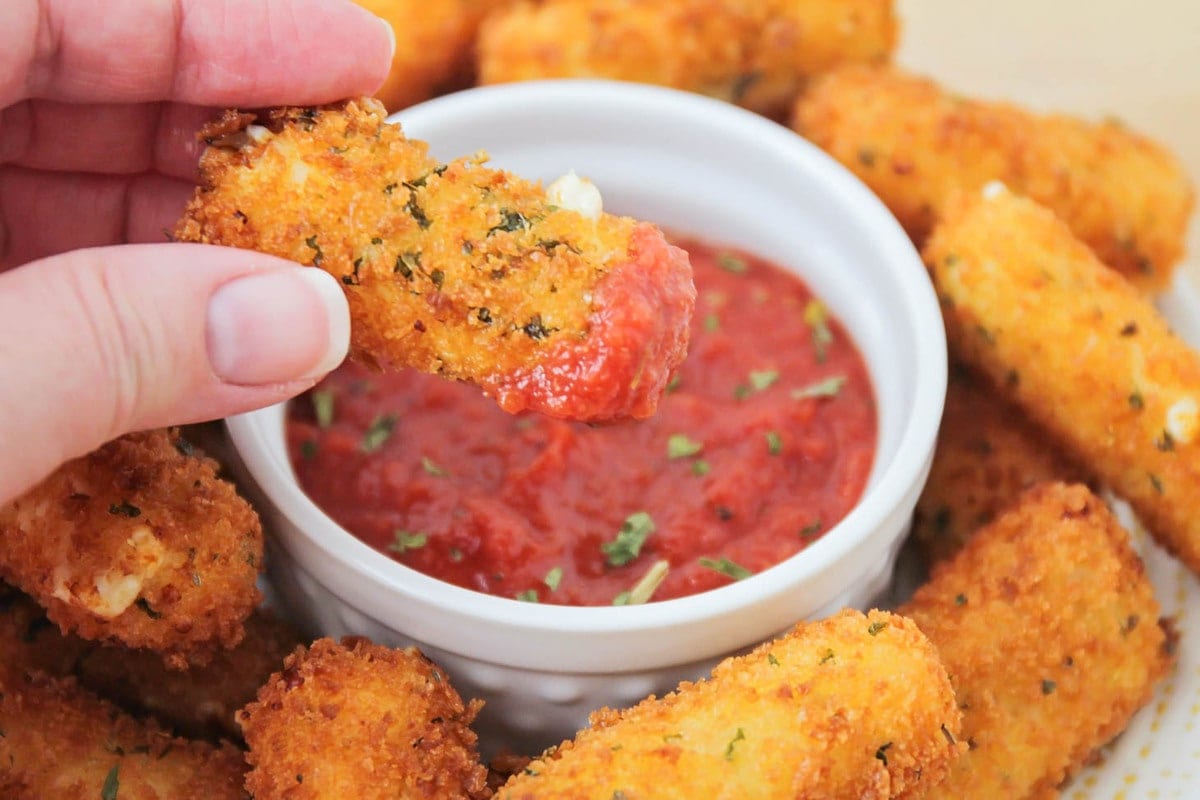 What are the most popular appetizers?
Finger foods are popular and fall under the appetizer category. They include appetizers that are individual portions that can be eaten without utensils, are mess-free, and are easily consumed when standing and mingling with others.
Easy appetizers for a crowd or for a game day are also pretty popular. Some recipes simply produce a lot, like potato chips and dips.
Guacamole and salsa also tend to make an appearance at almost any gathering. Other recipes can easily be doubled or tripled to feed more such as these Brown Sugar Beanie Weenies.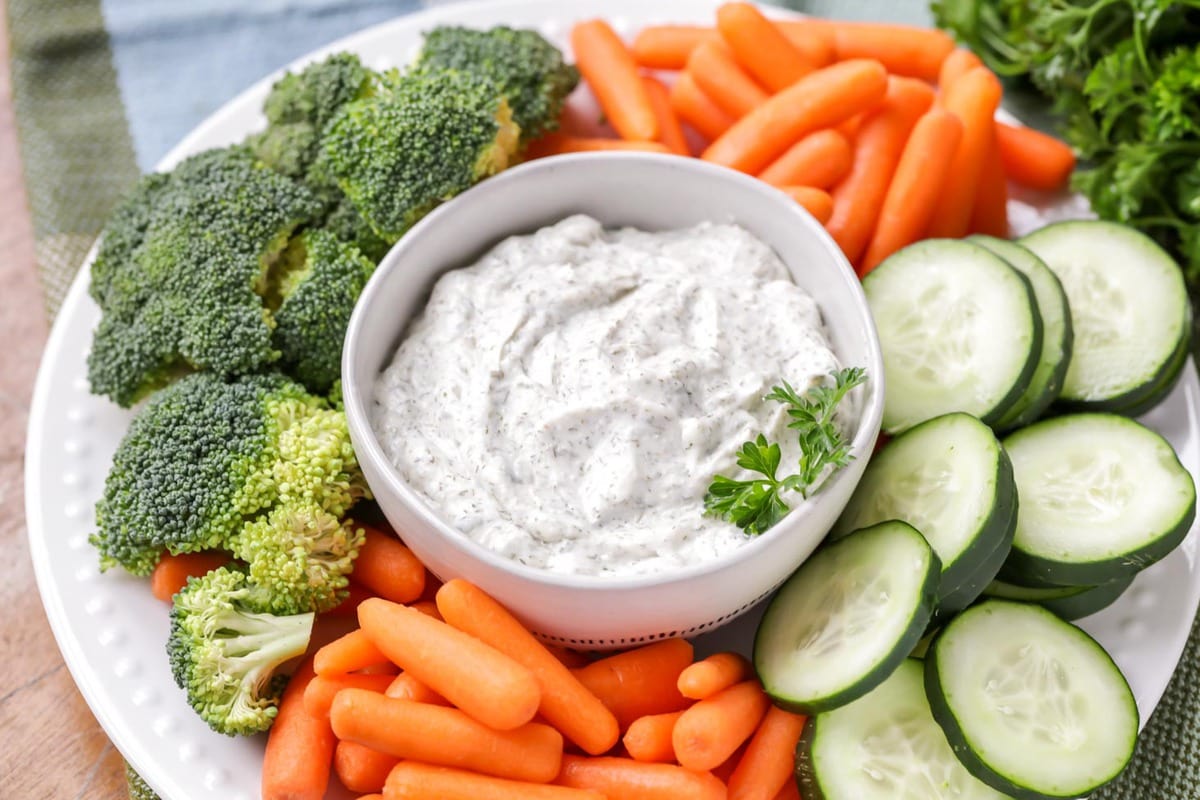 Planning Your Easy Appetizers
With a little planning, every party or gathering will run smoothly. Use these tips to help!
Easy appetizers that can sit out
Most appetizers are able to easily sit out for a couple of hours without worry. Charcuterie Boards are a great example of this as are dips like salsa and hummus.
Some appetizers, like chicken wings, taste great at room temperature.
The ones you need to worry about are appetizers that need to be kept cold or hot.
Hot dishes. Use chafing dishes & crock pots to keep things like creamy dip and meatballs warm.
Cold dishes. When you're serving appetizers that need to be kept cold, I suggest placing out only what can be eaten within 30 minutes and then refilling as needed.
Add ice to a bowl or platter and place the appetizer on top to keep it cold longer.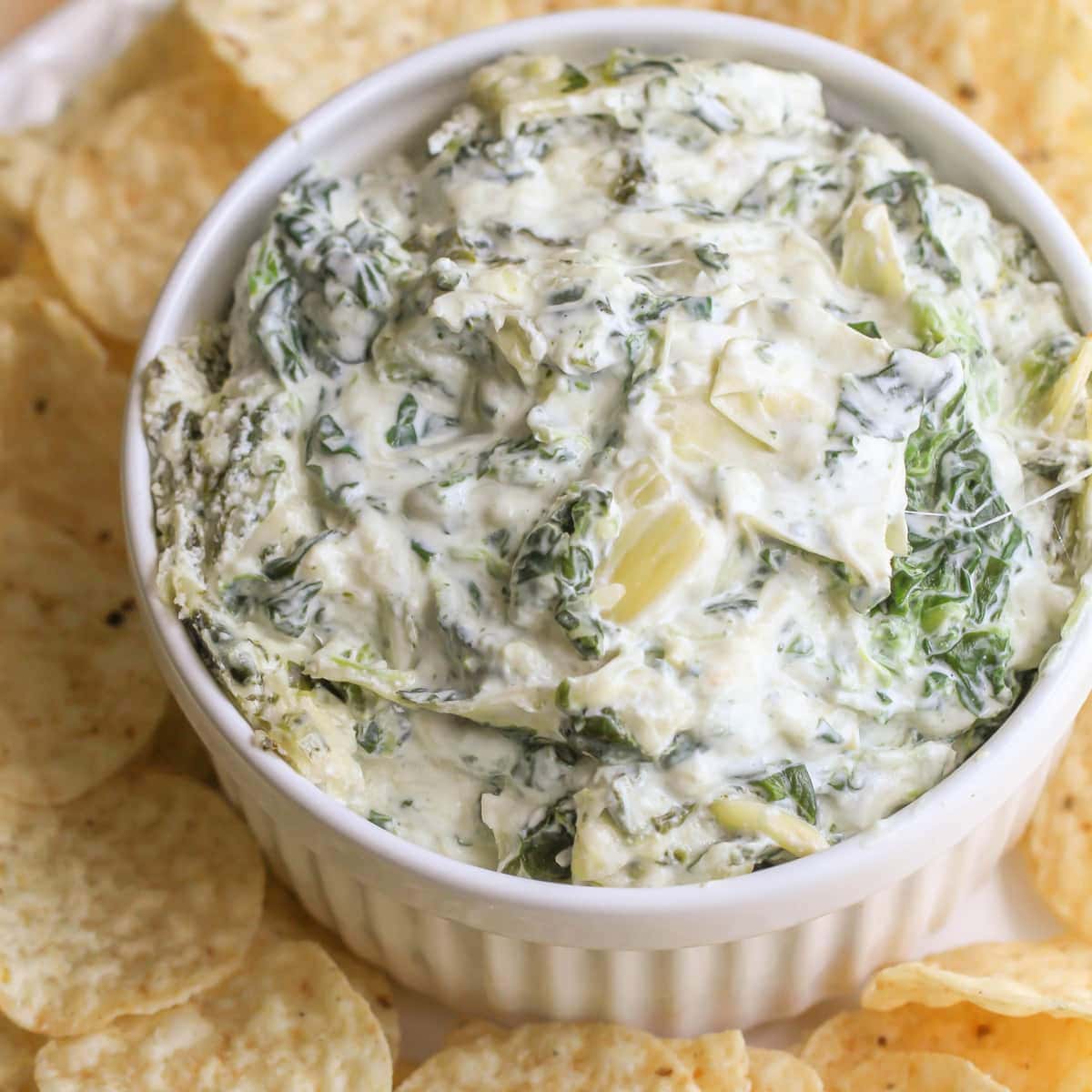 Easy appetizers you can make ahead of time
There are so many easy appetizers that can be made ahead of time.
Cold appetizers. Anything that is served cold, can normally be made several hours or even days before and stored in the fridge.
Warm appetizers. Warm items may not be able to be completely made ahead of time, but they can be prepped beforehand and kept in the fridge, then all you have to do is heat them up before serving.
Fruit. When prepping fruit ahead of time you may need to treat the slices so they don't brown.
One easy way is to brush them with lemon juice.
Another way is to sprinkle them with Ball's Fruit Fresh, which can normally be found in the food storage section at the grocery store.
Vegetables. When prepping items with vegetables ahead of time be mindful of stronger veggies that may cause other ingredients to take on their flavor, notably onions, garlic, and cut peppers.
These should be stored separately and added in before you finish preparing the dish. This typically applies to colder appetizers like salad and veggie trays.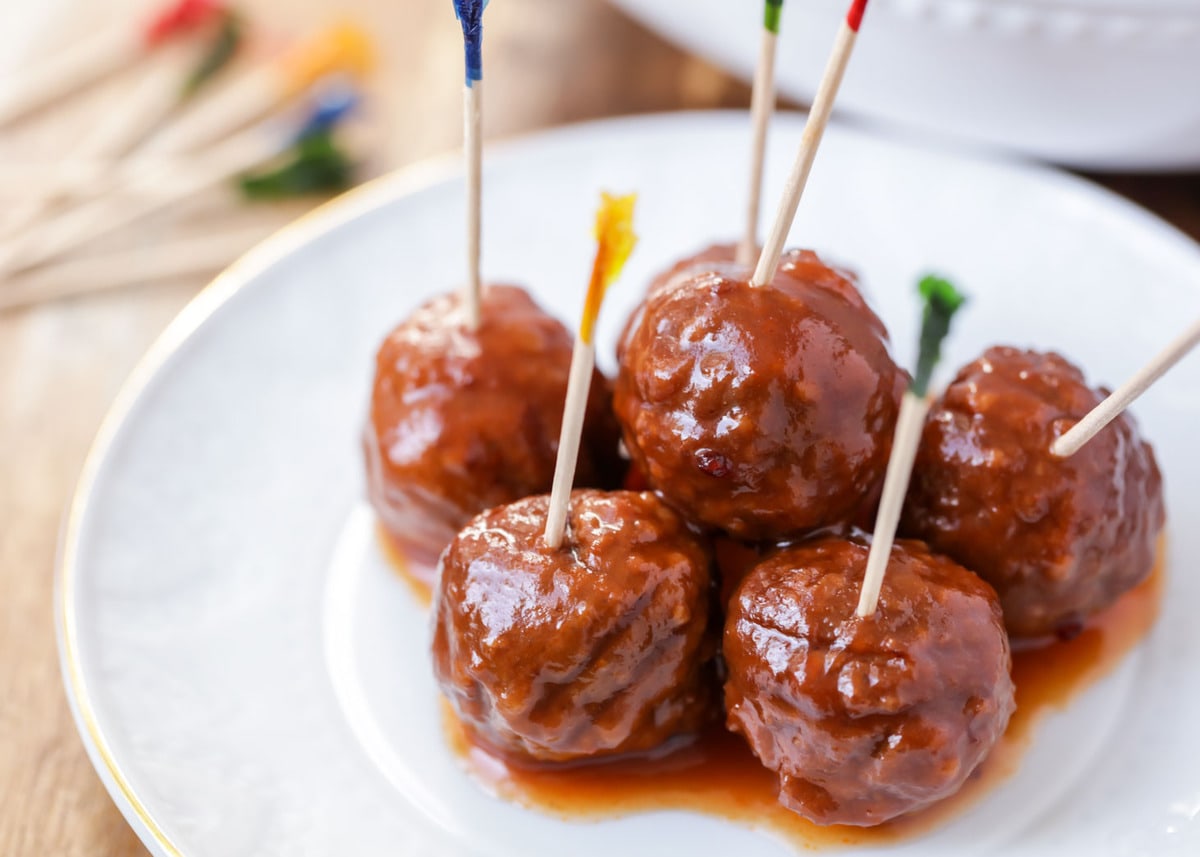 Easy appetizers you can freeze ahead
Having a few favorite appetizers that can be frozen ahead of time can come in handy in so many ways.
If you're planning a large party or holiday meal anything that you can do ahead of time is key. If you're invited to or decide to host a last-minute party, having something to pull out of the freezer and heat is like magic.
A few thoughts about freezing:
Meat. I think that many foods particularly meats, taste best when served after being cooked for the first time. If I have a recipe that can be frozen without being cooked, then I prefer that option.
A good example is Bacon Wrapped Smokies. Freeze them right after wrapping them with bacon.
Bread. Some items can be fully cooked and still reheat wonderfully. I have found that these involve some type of bread like these Sausage Rolls and Pigs In A Blanket.
Sauces. Be aware of freezing sauces with dairy. Dairy tends to separate and can reheat grainy. I have found that it's best to reheat such recipes on the stovetop over LOW heat.
As you do so you can add a bit more dairy to help smooth out the dish.
Produce. Be aware that fresh tomatoes and mushrooms can also have a change in texture when frozen.
One of my favorite ways to stock up on freezer dishes is to simply double something I'm already making.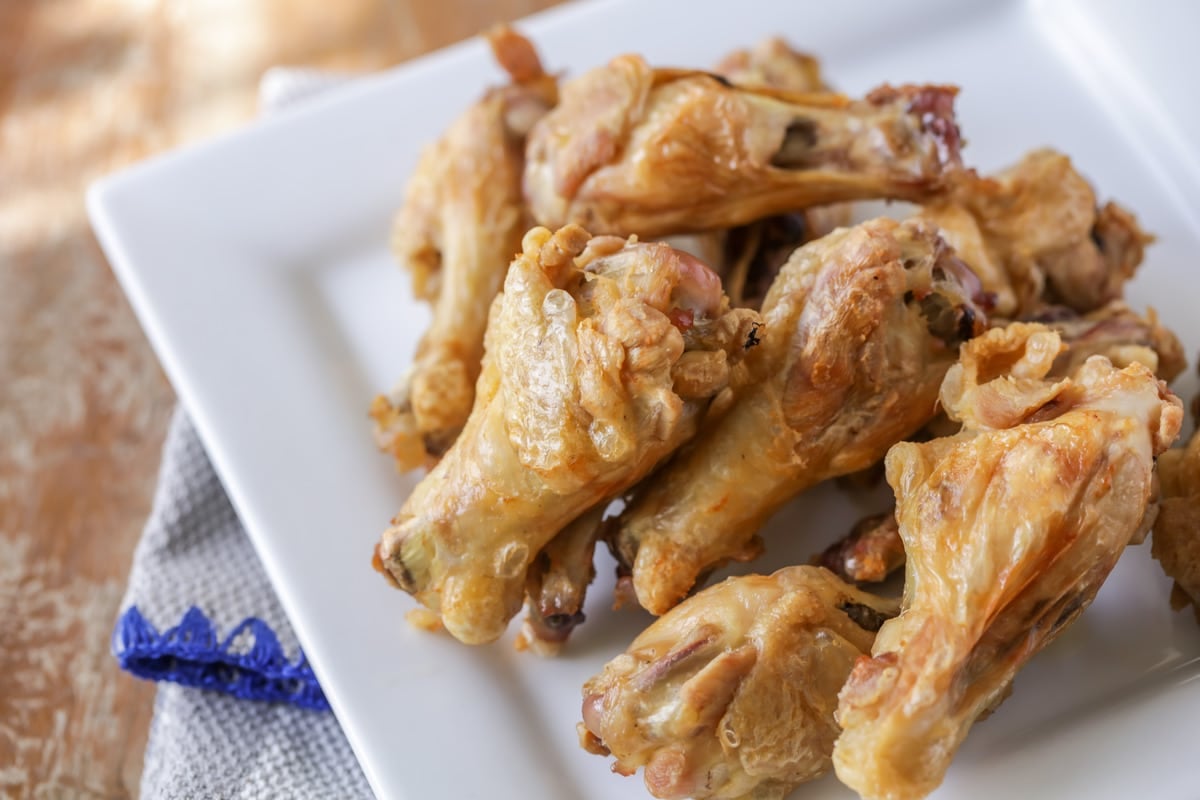 Tips for Serving
Serving and displaying appetizers varies according to your venue, which dishes you choose, and how many you'll be serving. In general, you can display them one of 2 ways:
Spread them out. Divide the items and have them placed in various areas around the venue. Be sure to set out plates, napkins, and any necessary utensils around the room as well.
One main location. Have all appetizers in one location. Be sure to arrange cutting boards and platters so that guests don't have to reach over taller items like crock pots and tiers.
For some extra flair, garnish your dishes with some sprigs of rosemary, basil leaves, or slices of lemon and lime.
How much to make. One of the most difficult menu questions is how much to make. You definitely do not want to run out of food, but you also don't want to have a whole lot of leftovers either.
A few tips for how much to make:
For fewer than 10 guests, offer 2-3 different types of apps.
For more than 10 guests, add another dish for every 5-8 more people.
Try to balance out the types of dishes that you choose. Have a mix of warm and cool, light and heavy, proteins and produce. Vary the colors and textures as well.
How much per person.
When serving appetizers before dinner, plan for about 3-5 pieces per person.
When apps are the main food at an event, plan to serve about 10-12 pieces per person for a two-hour party. Add about 5 more pieces per person for every hour after.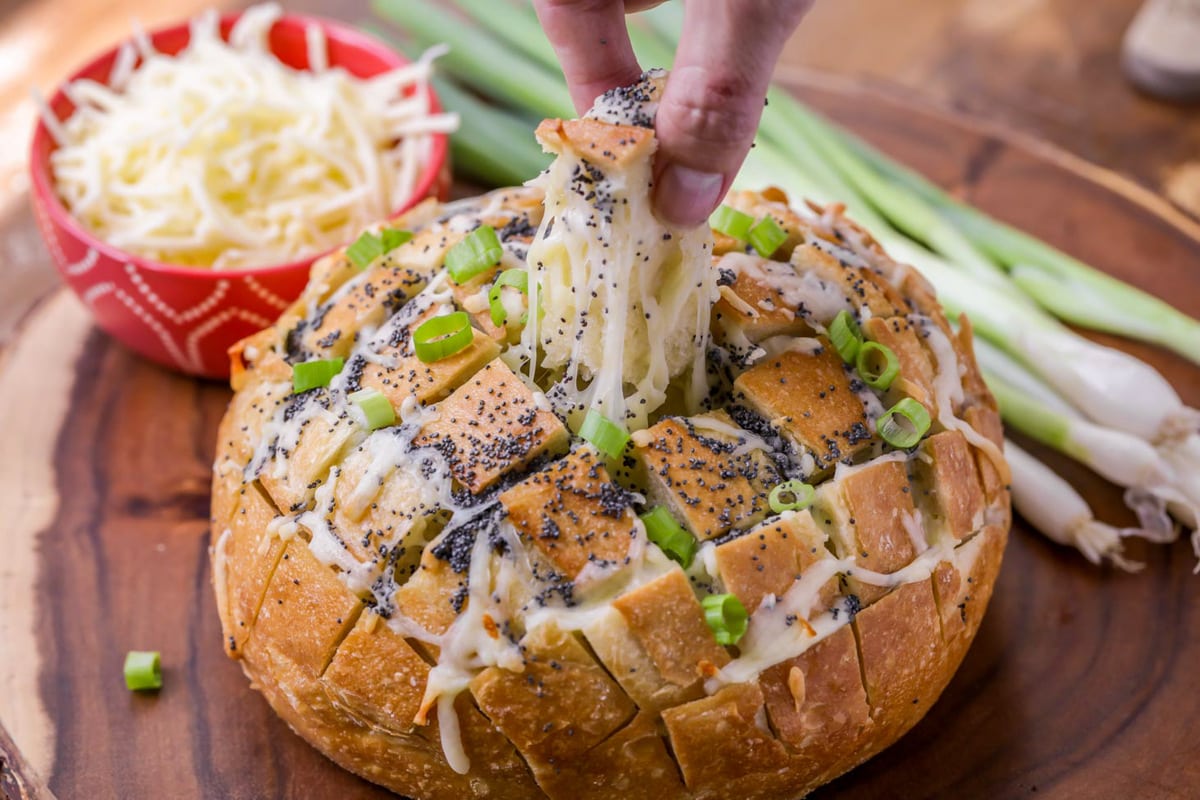 What to bring to a last-minute party
To me, a last-minute party is one you find out about within 24 hours of the event.
Chances are those 24 hours are already busy and you start stressing about how you're going to also whip up an appetizer. Take a breath and choose a recipe that you have all or most of the ingredients on hand already.
If you do need to stop at the store, then it will be a quick in and out for only 1-2 items. You can also pick an appetizer that can either be made ahead of time or completely prepared in under 30 minutes.
The recipe list is longer than you may think! Four of my favorite last-minute appetizer ideas include:
---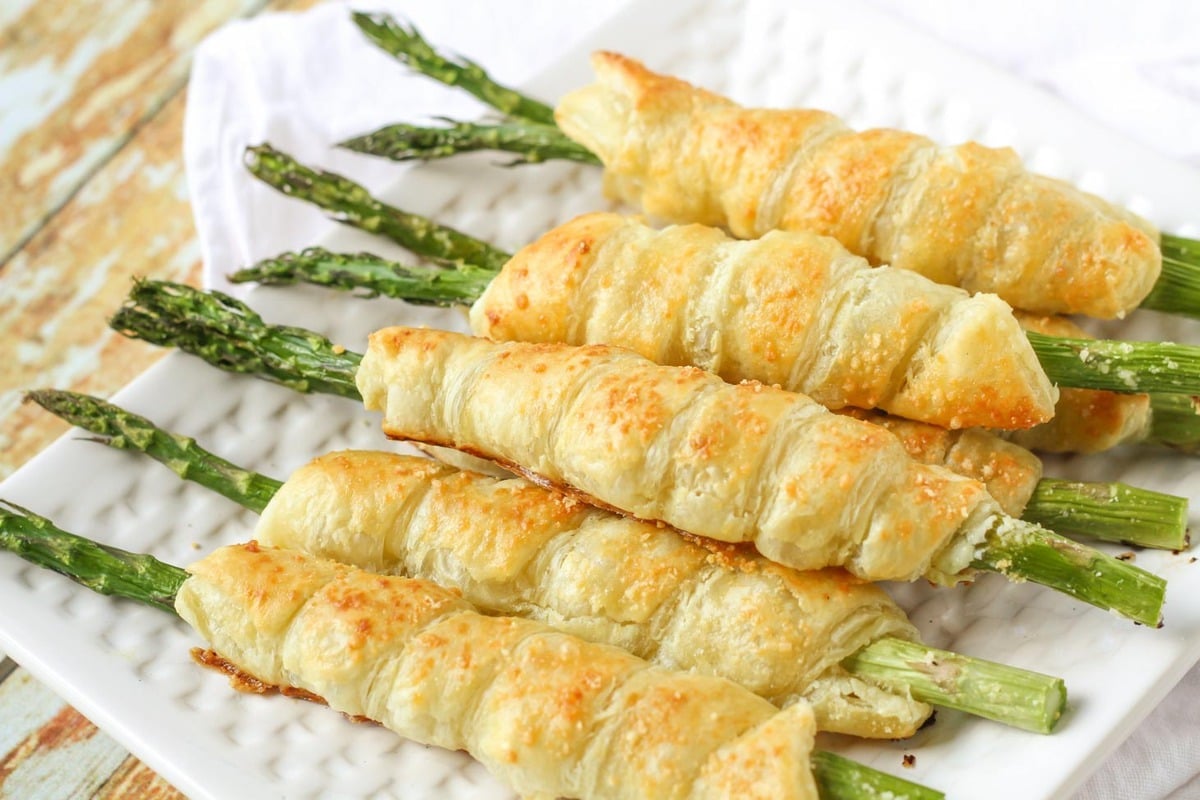 Quick and Easy Appetizers
These are easy go-to recipes for last minute ideas, or just to make planning a breeze.
Puff Pastry Wrapped Asparagus Rolls – Asparagus wrapped in Puff Pastry, filled with cream cheese and topped with parmesan. So simple and delicious, it's the perfect side for any meal.
Dill Vegetable Dip – Fresh & creamy Dill Veggie Dip is quick, simple, and perfect for parties and snacking. It's our go-to vegetable dip!
Buffalo Chicken Taquitos – Serve these Buffalo Chicken Taquitos as an easy dinner idea, or as an appetizer at your next party or get together.
Queso Blanco – This delicious Queso Blanco is made in no time, and will be the perfect addition at your next get together, especially served with tortilla chips and veggies.
Jalapeno Poppers – Spicy fried Jalapeno Poppers are a classic appetizer that everyone wants! Bite into these cheesy poppers for a flavor explosion!
Mexican Wontons – Mexican Wontons are a zingy twist on a classic appetizer. They are crispy with a perfectly spiced, creamy center!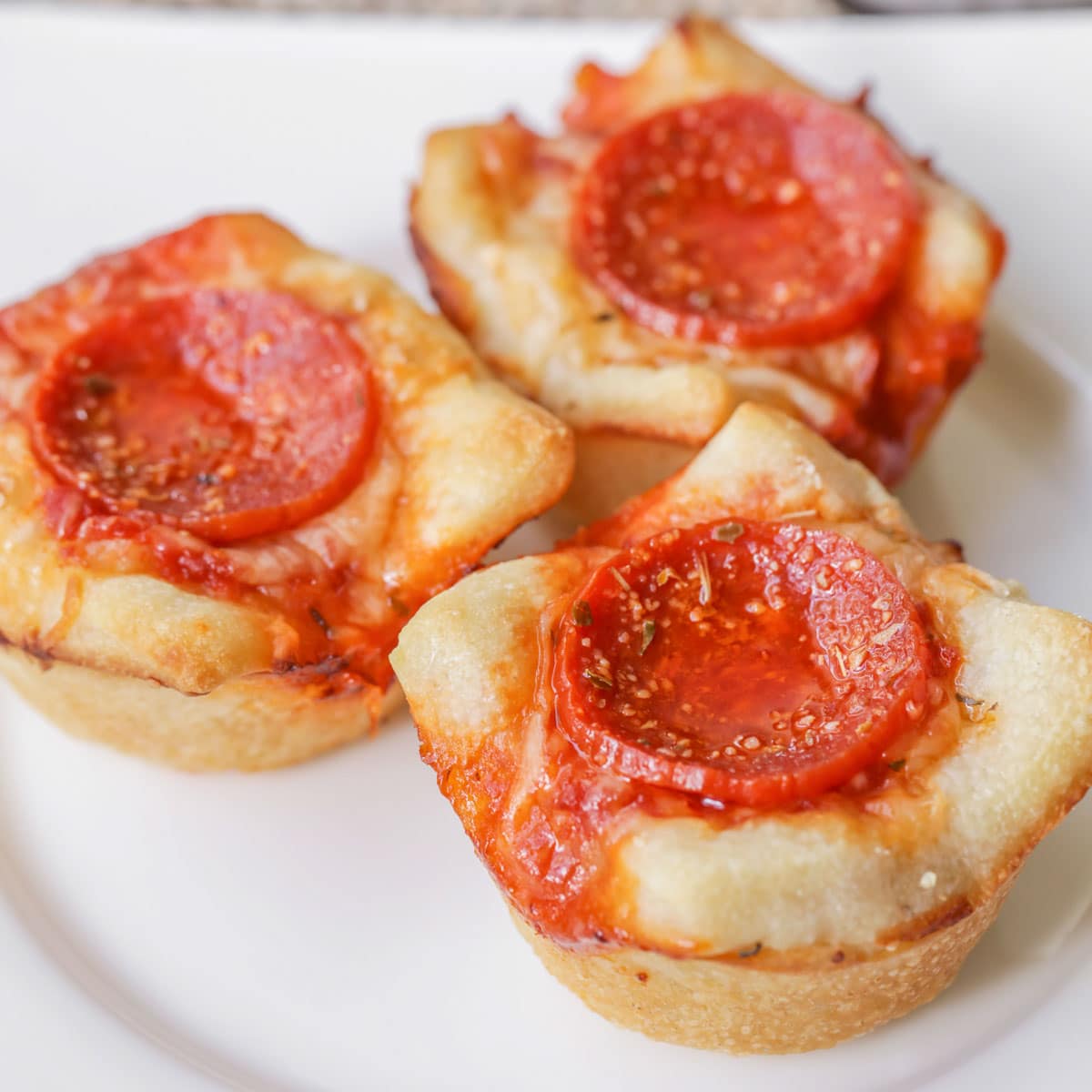 Mini Deep Dish Pizzas – Mini Deep Dish Pizzas are our new favorite dinner recipe. They're easy, quick and can be made custom for each person with their favorite toppings!
Sausage Cream Cheese Crescent Rolls – This simple 3-ingredient appetizer is great for parties and get togethers and is so full of flavor! Everyone will love these Sausage Cream Cheese Crescent Rolls.
Chili's Salsa – The restaurant salsa you know and love, made at home anytime you like! This Chili's Salsa copycat recipe is literally made in minutes with the help of a blender.
Pull Apart Bread – Pull Apart Bread is a favorite appetizer and perfect for sharing. There is cheesy, delicious goodness in every bite!
Bruschetta – This yummy homemade Bruschetta is simple and perfect for any party! It includes fresh ingredients and is the perfect Italian appetizer!
Taco Dip Recipe – Loaded with all of your favorite taco toppings, this creamy taco flavored dip is perfect for dipping with tortilla chips.
Corn Dip – Perfectly spiced Hot Corn Dip is deliciously chunky and perfect for dipping. Serve it as an appetizer or side!
---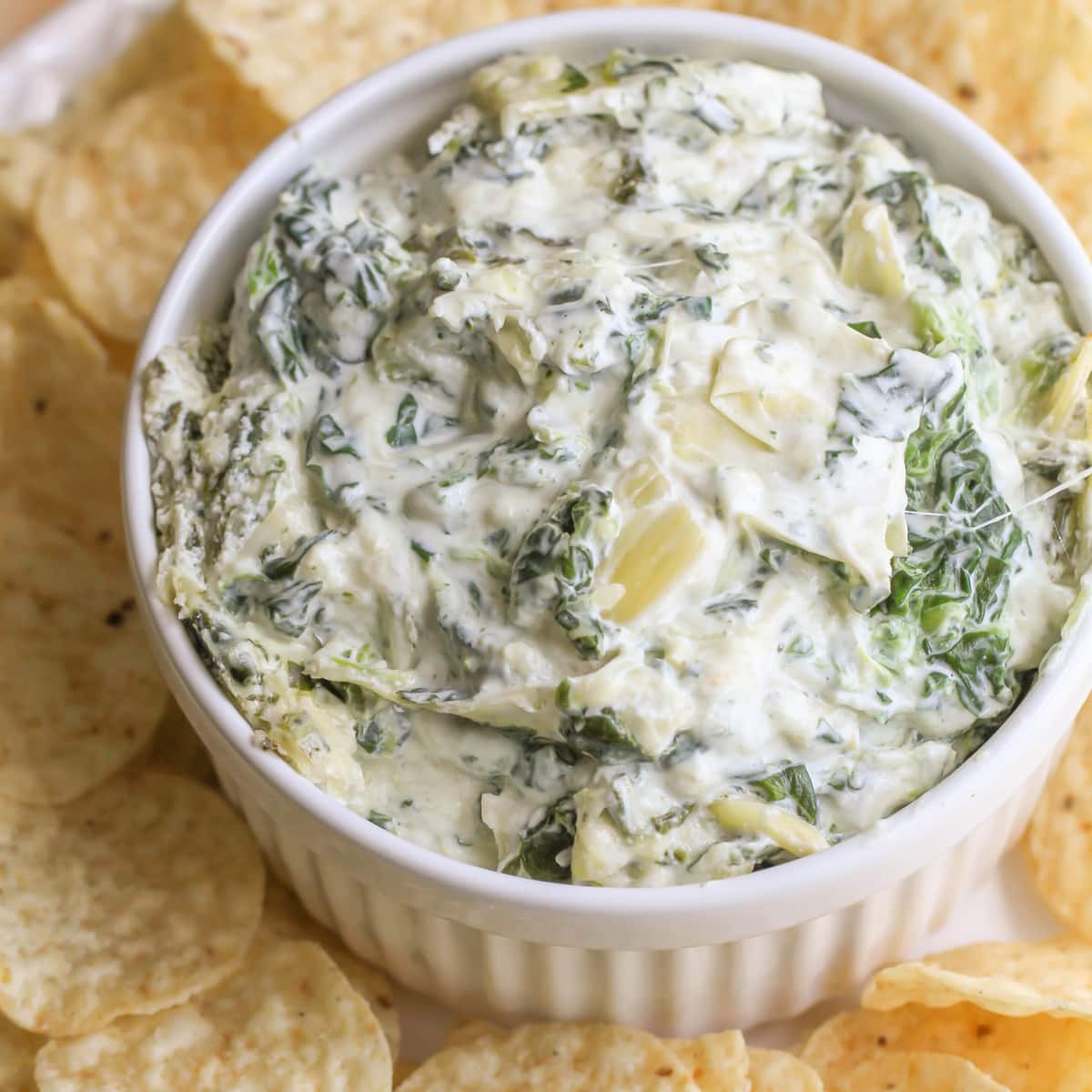 Easy appetizers for a Crowd
Perfect for large gatherings, this list includes something for everyone!
Spinach Artichoke Dip – This is the BEST Spinach Artichoke Dip recipe, and the ultimate dip for any get together! Filled with spinach, artichoke hearts, cheese, and more – this dip is sooo cheesy and perfect for any gathering!
Hamburger Dip – A cheesy, hearty dip made with only 4 ingredients—this Savory Hamburger dip is always a hit at parties.
Grape Jelly Meatballs – Sweet & tangy dump-and-go Grape Jelly Meatballs take minutes to prep and are the perfect dinner or appetizer to feed a crowd!
Deviled Eggs – Nothing better than a smooth deviled egg appetizer! You'll be surprised with how easy these are to make. Tons of flavor, super delicious and perfect for parties and holidays.
Bacon Wrapped Smokies – Just 3 ingredients to make candied Bacon Wrapped Smokies. They are the ultimate appetizer and always the first to disappear!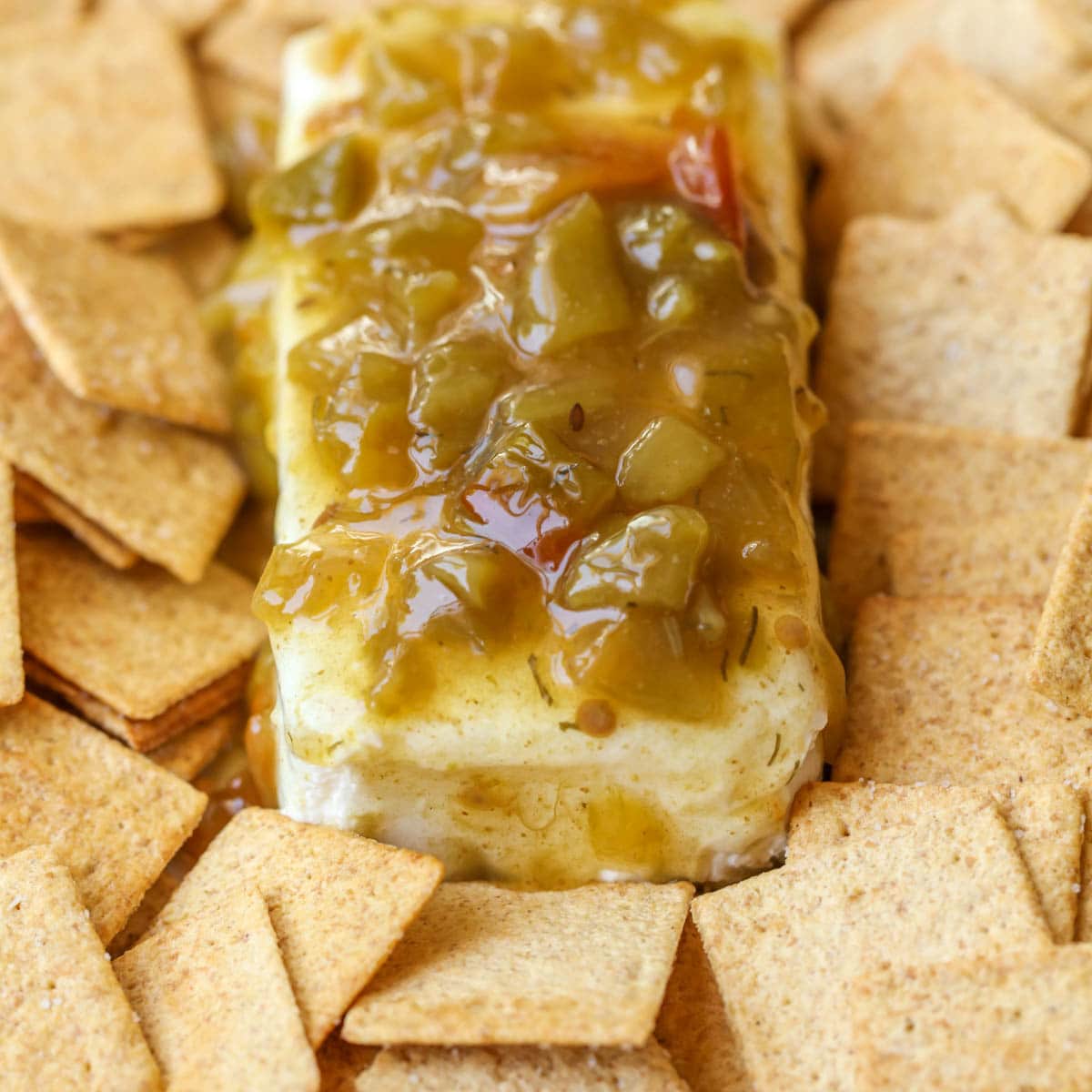 Cream Cheese Green Chili Dip – Cream Cheese Green Chili Dip is one of our favorite appetizers. It is is delicious and takes just 1 minute to make!!
Hot Dog Nuggets – Hot Dog Nuggets only require TWO ingredients and make a perfect for lunch, dinner or even a party appetizer! Kids and adults alike will love these little bites.
Crockpot Meatballs – Sweet + savory Crockpot Meatballs are packed with flavor, and perfect for parties. They are SO easy, yet SO tasty!
Cream Cheese Fruit Dip – This Cream Cheese Fruit Dip is one of the best fruit dip recipes you will ever try! It takes just 5 simple ingredients – cream cheese, vanilla, sugar, marshmallow fluff, and cool whip – and ALWAYS vanishes in minutes!
Loaded Baked Potato Rounds – Loaded Baked Potato Rounds are a simple, quick and delicious side. Dip it in sour cream or your favorite dip!
Cranberry Brie Bites – With buttery crescent dough, melty brie, and sweet cranberry sauce all in one bite, these won't last long around hungry family and friends!
---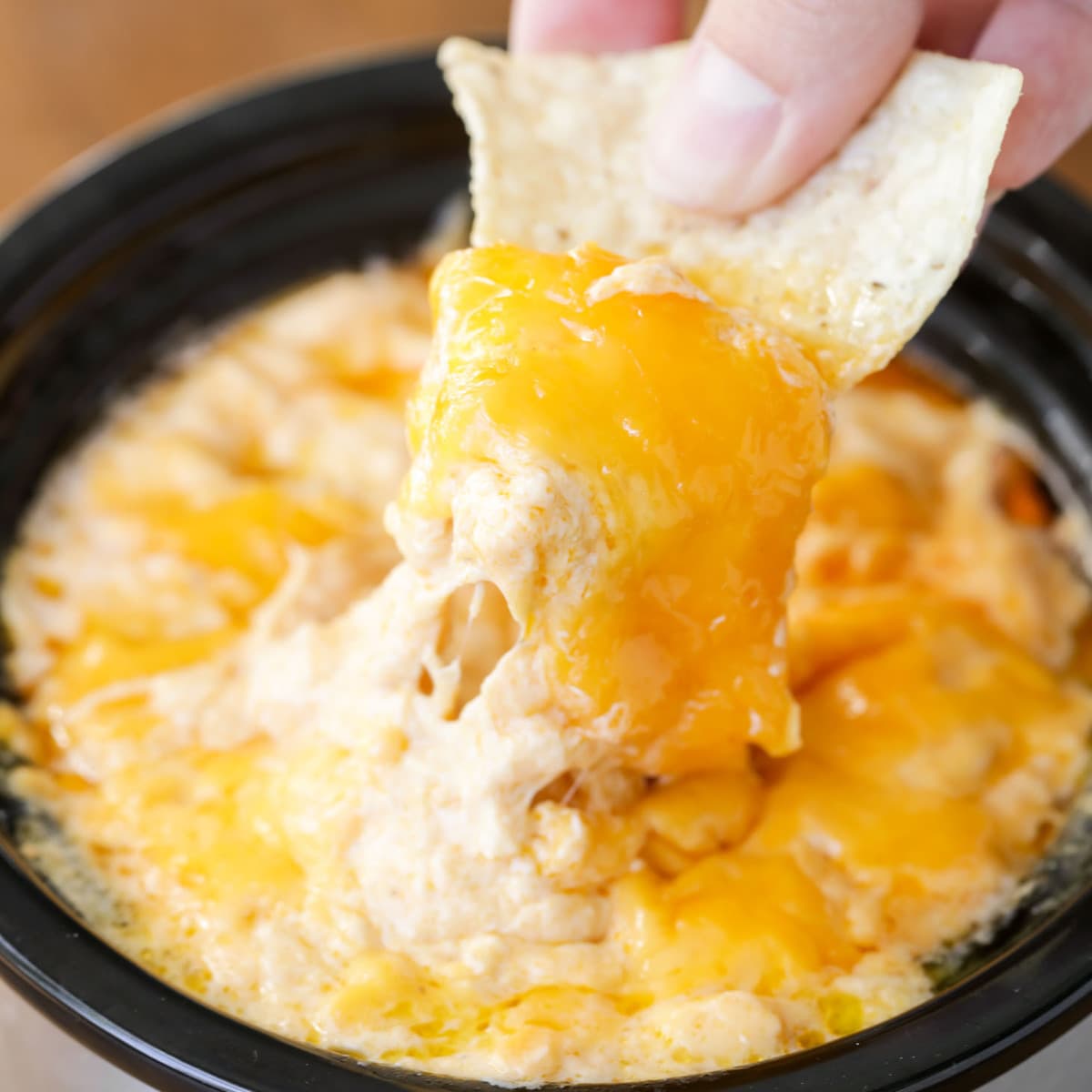 Easy Apps to make ahead
I always have at least one of my items be something that I can make the day before and store in the fridge, or that I can throw in the crock pot the morning of.
Crock Pot Buffalo Dip – Cheesy, spicy Crockpot Buffalo Chicken dip is a flavorful party dip that can be easily made in the slow cooker! It's great for game days and get togethers.
Slow Cooker Artichoke Dip – Crock Pot Artichoke is the same cheesy, savory dip you've always loved, but made in a slow cooker. Make this tasty dip ahead and save time!
Bacon Ranch Cheese Ball – Spruce up your holiday appetizers with a tasty Bacon Ranch Cheese Ball. It's easy, delicious, and perfect served with crackers and veggies.
Fruit Kabobs – Colorful fruit kabobs are the best appetizer or side for any occasion! Load up your favorite fruits and get snacking.
Veggie Tortilla Roll Ups – These delicious Veggie Tortilla Roll Ups are made from a rolled tortilla filled with Ranch Veggie dip, and chopped veggies, making them the perfect bite-sized party appetizer!
---
It's At Every Party!
We are all about the appetizers – especially when it comes to parties and get-togethers!
We love having a variety of apps at each function, but one we ALWAYS have at everyone is chip dip.
We have the ingredients on hand at all times and it takes about a minute to throw it together!
---
The Complete List
Here are the picture recipe cards for all the recipes in this collection!
We hope this helps you in creating a tasty spread with these Easy Appetizers. Every one is a winner!!
---
Be sure to check out all of our Appetizer Recipes!