The appetizers continue on!
Today, I'm sharing a delicious recipe for Chicken Parmesan Sliders. They sound delicious, right!? Well, they are – AND they're easy!! Score!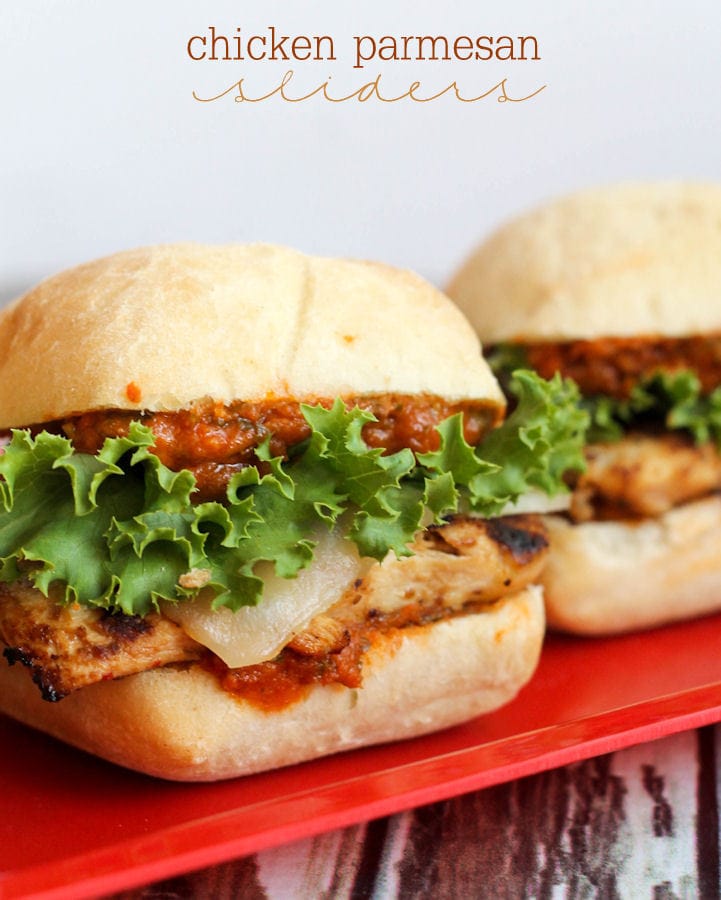 I have always loved Chicken Parmesan and think the idea of a mini Slider version sounds amazing. These can be made for dinner or can be made for parties or get togethers. Either way, I'm sure they will be a hit with anyone who tries them.
Simple and Flavorful
Like I mentioned earlier, this recipe is very simple. We like to marinade the chicken breasts overnight in an Italian dressing to make it even more flavorful. Then you just have to grill the chicken, add some cheese and add this to some toasted buns (you can find mini slider buns at most grocery stores). Add some lettuce and Marinara Sauce and you're set. A super simple and tasty recipe. I'm thinking this would be fun for BBQs as well to change things up. We often have the typical hamburgers and hot dogs, but this Chicken Parmesan Slider would be perfect as well.
Here's the recipe: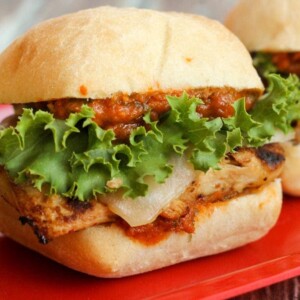 Chicken Parmesan Sliders Recipe
Chicken breasts, thin or slice them so they are thin Mini Chibata bread buns (usually found in the bakery section) Provolone cheese Marinara Sauce Lettuce
Ingredients
Chicken breasts

thin or slice them so they are thin

mini chibata bread buns

usually found in the bakery section

provolone cheese

marinara sauce

lettuce
Instructions
Marinade chicken overnight in your favorite style. We like to use Italian dressing.

Grill chicken till cooked through. Add provolone cheese 1 minute before chicken is done to allow it to melt to chicken piece

Toast buns or heat in microwave, depending on if you like crispy or soft bread

Spread marinara sauce on both sides of your bun

Place cooked, warm chicken on the bottom bun and top with lettuce and any additional toppings you would like. Add your top bun and enjoy a perfect chicken sandwich. You might not be able to stop at one!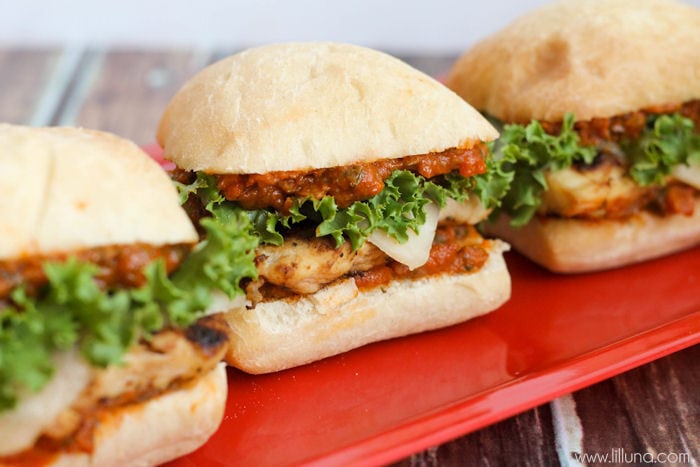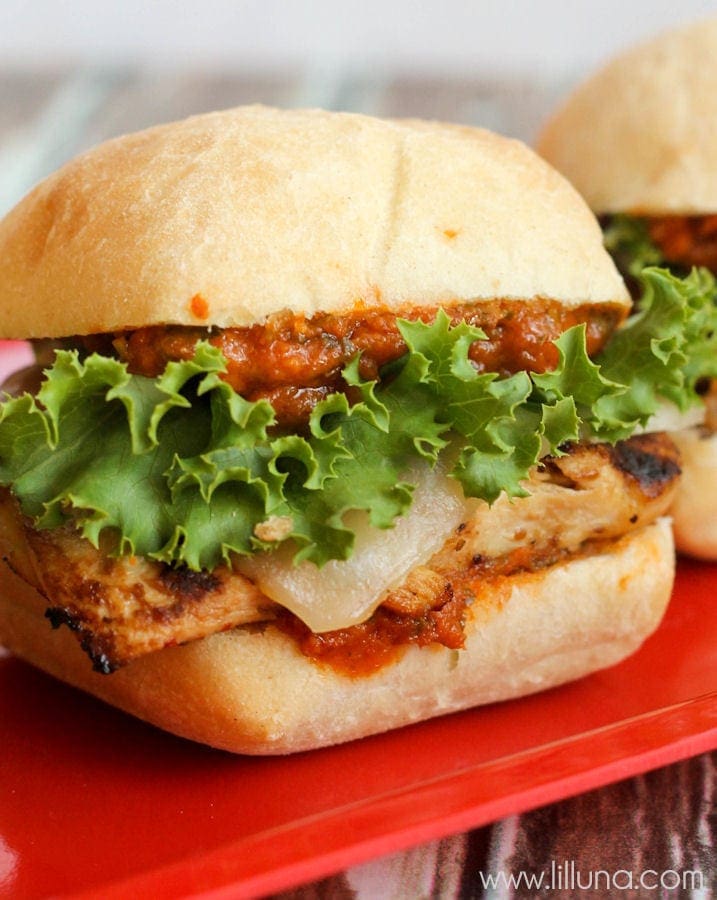 YUM! I know you'll love these super flavorful Chicken Sliders! It's such a great twist of an Italian class served in an American way. 😉
And I know you'll love just how simple they are!
For more great Chicken appetizers, be sure to check out: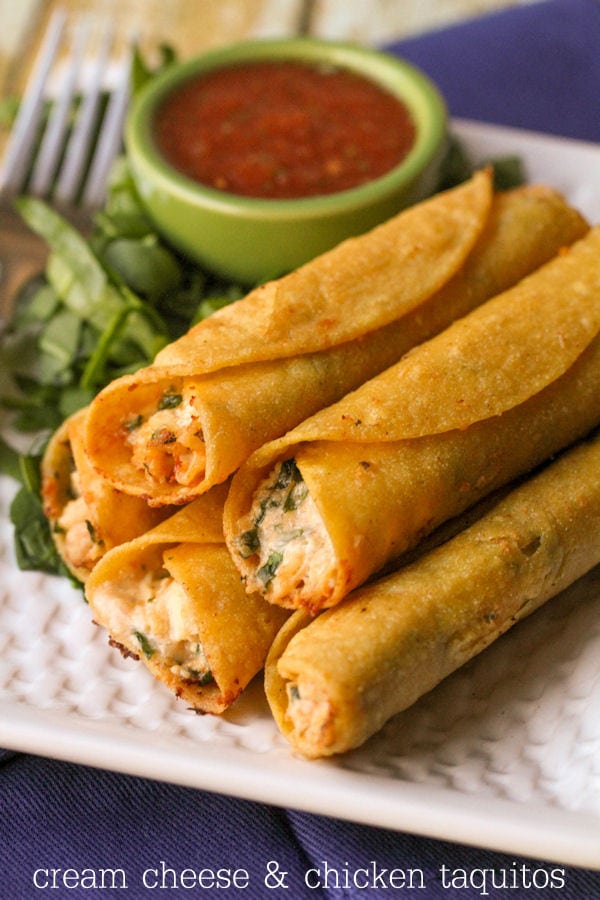 Cream Cheese and Chicken Taquitos
For even more great Appetizer recipes be sure to go HERE.
For all recipes go HERE.
And get weekly emails with monthly freebies by signing up for the Lil' Luna newsletter. 🙂
For even more great ideas follow me on Facebook – Pinterest – Instagram – Twitter – Periscope – Snapchat.
Don't miss a thing – Sign up for the Lil' Luna Newsletter today!
ENJOY!