Cold Appetizers are great for so many reasons. My number one reason is that they can most often be made ahead of time! This saves so much time and stress when hosting an event.
More Collections: Mexican Appetizers, BBQ Appetizers, Party Appetizers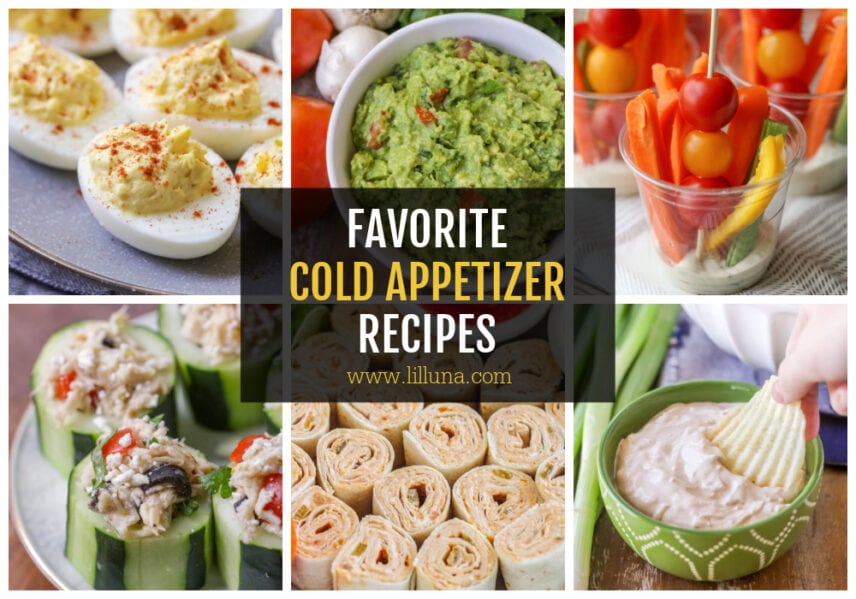 Hot or Cold?
When I think of my top favorite appetizers, they usually include hot ones such as Mozzarella Sticks, Spinach Dip, or wings.
However, not every occasion is good for hot appetizers, and other times you just need some variety to your appetizer spread!
The cold appetizers we've included in this post fall into two categories: Easy Cold Appetizers (most of these involve fresh produce), and Cold Appetizer Dips (both sweet and savory)!
But before we get into the recipes, here are some tips for planning and serving your cold appetizers…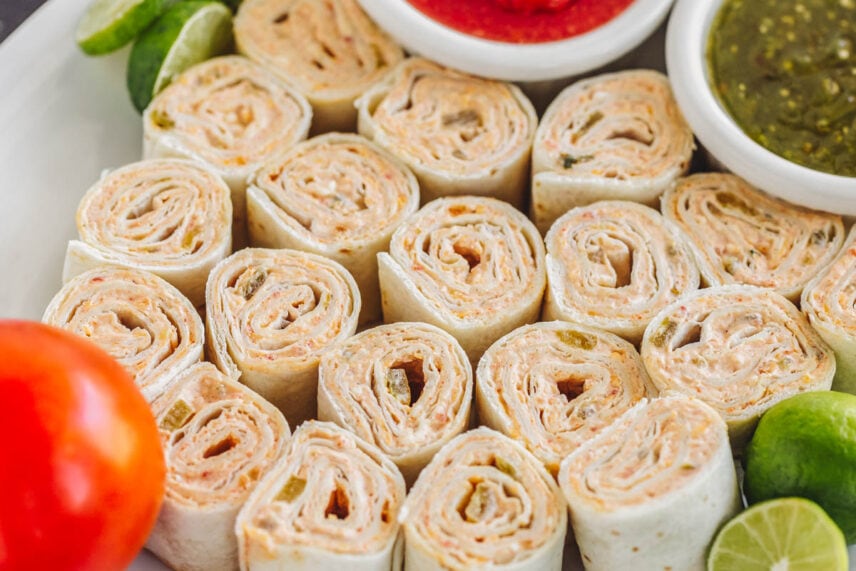 Planning your Appetizer Spread
First, I decide how many different dishes I'll be needing:
If you have fewer than 10 guests, offer 2-3 different types of appetizers.
If you are having more than 10 guests add another dish for every 5-8 more people.
Balance out how many cold appetizers you serve with how many hot appetizers you serve.
Second, decide how much per person:
When appetizers are the main food at an event you'll need to plan to serve about 10-12 pieces per person for a two hour party. Add about 5 more pieces per person for every hour after.
If you will be serving dinner, then you will not need as many appetizers. In this case you'll only need a total of 3-5 appetizers per person.
For dips and salsa, plan for guests to have about ⅓ cup each. Some of our favorite items to dip are the classic Tortilla Chip. Crackers and veggies also top the list.
Keeping Appetizers Cold
Just a few tips to help keep these cool…
Freeze the serving trays and bowls before filling them with the food.
Place Ice in a bowl then nestle the serving bowl with the food inside.
Purchase large thin ice packs that fit nicely under serving plates and platters.
Only set out a little of the appetizers at a time. Refill platters and bowls with chilled food when needed.
---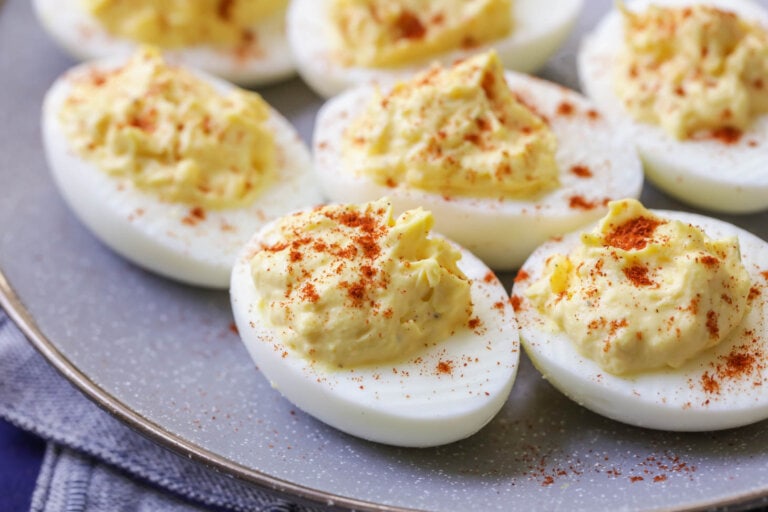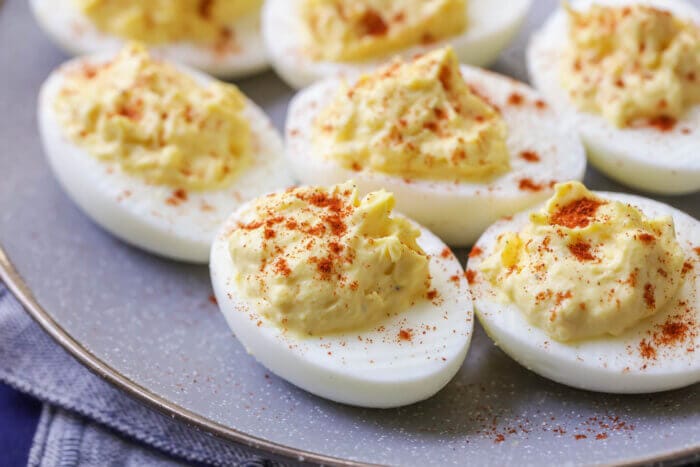 Easy Cold Appetizers
Not only are they delicious, but these cold apps are beyond simple too!
---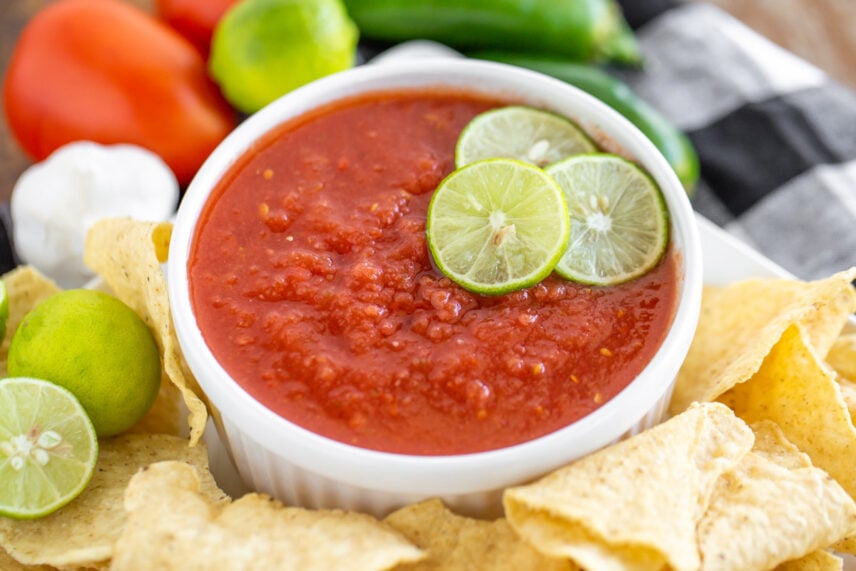 Make Ahead Cold Appetizers
One of the easiest things to make ahead are salsas and dips, because you have to store them in the fridge until they're ready to serve anyways!
TIP: When my own little family is eating salsa we dip out of the same bowl, but you don't necessarily want to have party guests do the same thing. I like to have small plastic cups available for guests to spoon their dip and salsa into.
---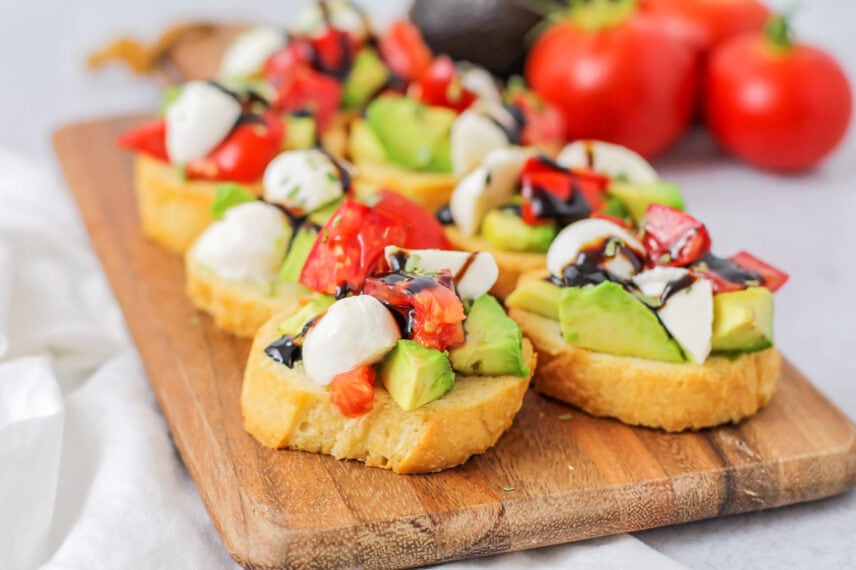 Cold Vegetarian Appetizers
Most of these cold appetizers are vegetarian already since most meat appetizers are served warm anyways. However, these are some of my FAVORITE meatless apps!
Be sure to check out all of our Appetizer Recipes.
For more collections, see: Easy Appetizers, Finger Food Appetizers, Healthy Appetizers