When the weather cools and the holidays are upon us we tend to gather more to celebrate and be with the ones we love. These fall appetizers are perfect for making those fun fall gatherings even better!
More Collections: Easy Appetizers, Cold Appetizers, New Year's Appetizers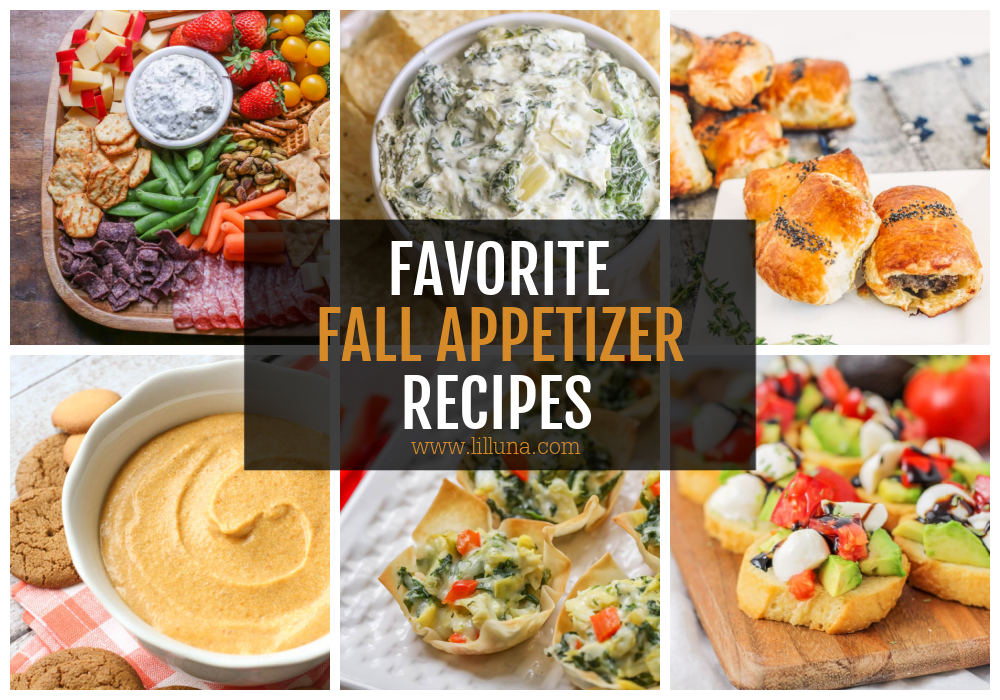 Seasonal Harvest Spreads
Cocktail appetizers are typically ones you can eat while you walk around mingling and without utensils. Before dinner appetizers can also include dishes that may require a fork and knife to eat while sitting at a dining table.
These fall appetizer recipes are perfect for any of your festive gatherings this season, whether cocktail or dinner party style. Don't forget to include all of the colors of fall in your table spread to bring the cool weather feels!
Festive Fall Decor
Fall décor is one of my very favorites. Partly because it means the end of the soaring Arizona temperatures, but also because it yields a warm feeling of friends and family and a bountiful harvest of blessings.
The colors and texture of nature make a perfect base for any decor ideas.
Rustic woods, burlap, and twine are pretty.
Glittering golds add a bit of elegance.
Pumpkins, gourds, fall leaves, and late summer flowers can be arranged as centerpieces and room decor.
Candles and stringing up lights can work in and outdoors.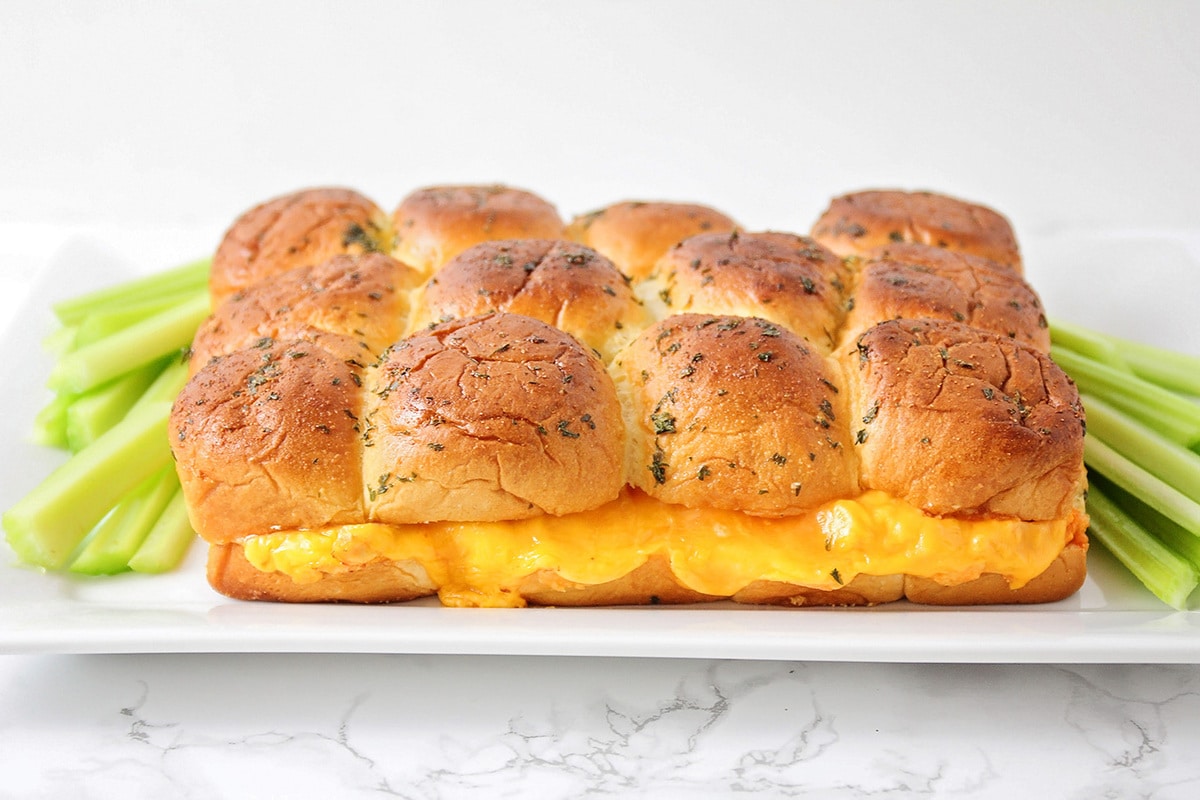 Seasonal Produce
When planning your menu one of the easiest ways to incorporate the colors, textures, and tastes of Autumn is to use produce that is in season. They also tend to be the freshest and less expensive. Here are some of our favorite produce options for fall appetizers:
Vegetables. arugula, beets, broccoli, brussels sprouts, butternut squash, cabbage, carrots, cauliflower, celery, eggplant, garlic, green beans, leafy greens, onions, parsnips, peas, peppers, potatoes, pumpkin, radish, rosemary, sage, turnips, sweet potatoes, and zucchini.
Fruits. apple, pear, grape, persimmon, cranberries, figs, key limes, pomegranate, banana, kiwifruit, lemon, mango, pineapple, and raspberry.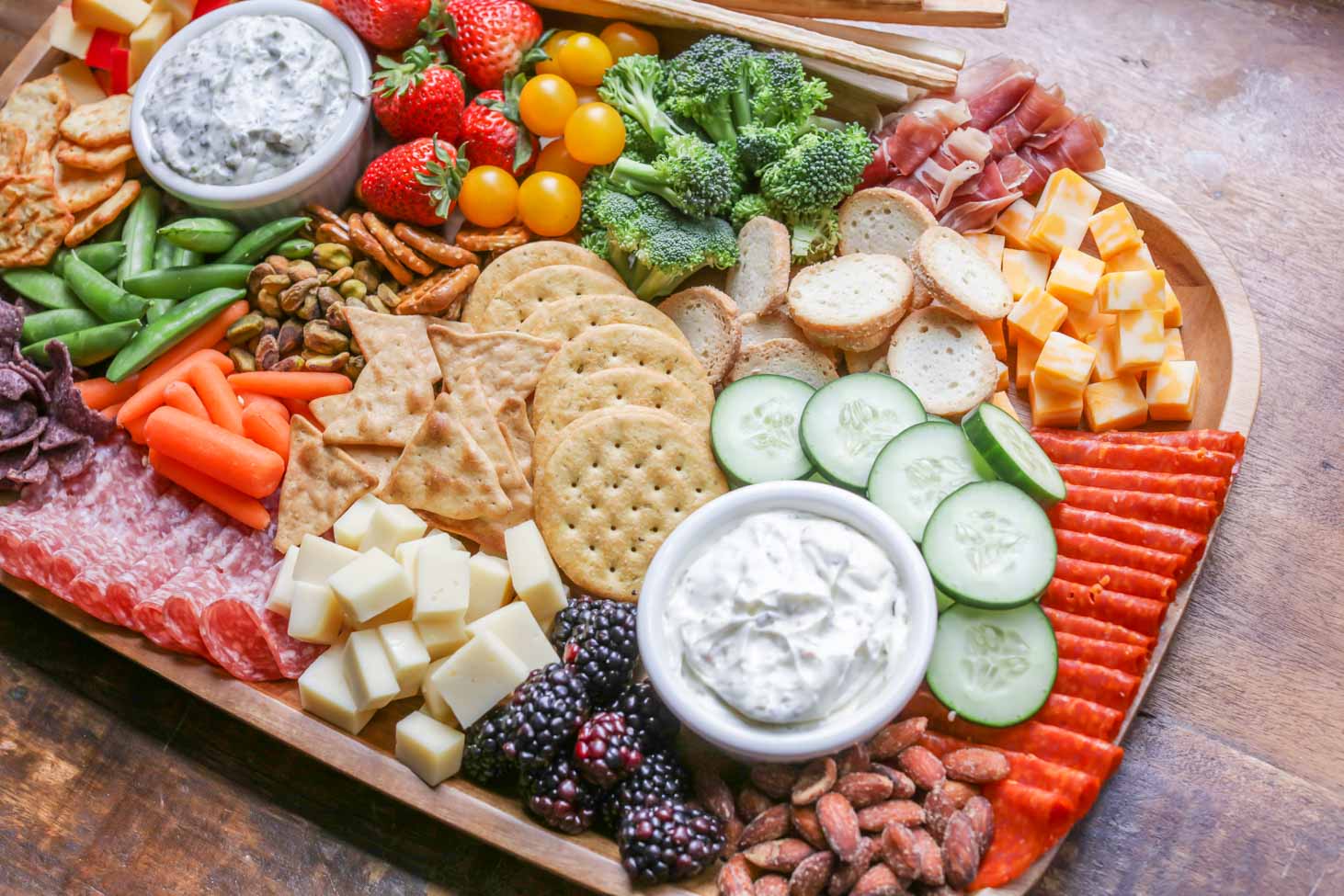 Tips for Hosting an Outdoor Fall Party
I love to host parties in the fall (with plenty of fall appetizers), there is so much good food and we've already discussed how I love the decorations.
Create a cozy atmosphere with a fire pit or candles on the tables.
Serve a mixture of hot and cold appetizers. It will be nice to have some appetizers that you won't need to worry about keeping warm.
A little bit of fall decor can go a long way with an outside gathering. Using as many natural elements as possible will give you the most elegant look.
How much to prepare
You don't want to run out of food, nor do you want a lot of leftovers, so getting the right count is fairly important. To calculate how much you need to prepare you'll need to know three things:
Headcount. Adding RSVP to an invite is definitely helpful to include and specify that you would like a head count if a household is invited. You will also want to consider that about 10% of people who don't RSVP will still attend.
How many different appetizer dishes to serve. For fewer than 10 guests offer 2-3 different types of appetizers. For more than 10 guests add another dish for every 5-8 more people.
How much of each dish per person. When appetizers are the main food at an event plan to serve about 10-12 pieces per person for a two-hour party. Add about 5 more pieces per person for every hour after.
If you will be serving dinner, then you will not need as many appetizers. In this case, you'll only need a total of 3-5 appetizers per person.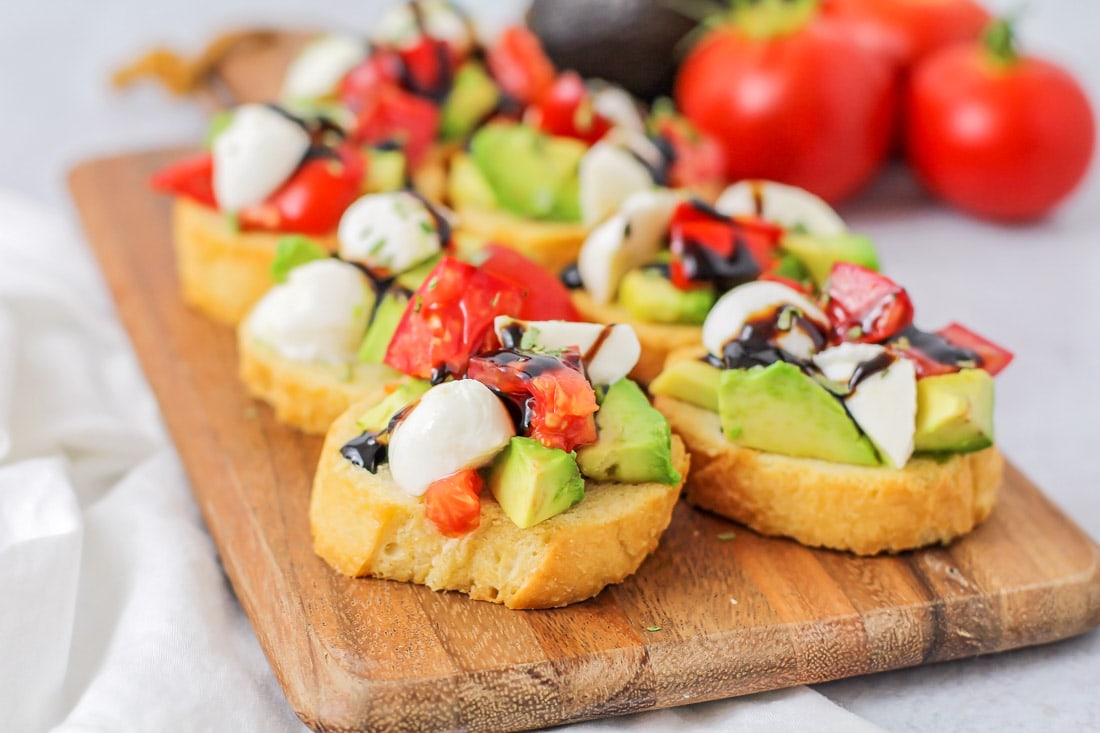 Menu Planning Tips
Plan ahead. Plan your menu a couple of weeks before and then watch ads to see what is on sale.
Choose appetizers. Decide which fall appetizers can be made ahead of time and stored in the fridge. Which ones need to be heated? Do you have enough space to heat the dishes properly? The crock pot is a great kitchen tool to use.
Add variety, but make sure that the flavors are complementary.
Offer both warm and cool, sweet and savory, veggie and meaty.
Practice. Use tried and true recipes. If using new recipes, do a practice run a couple of weeks beforehand to work out any kinks.
Mix in store-bought. Don't feel like everything has to be homemade. Decide which dishes can buy premade and which you want to make yourself.
Get help. Take friends up on their offers to bring a dish.
Utilize cheese. Cheese has got to be one of the most delicious warm comfort foods out there. It can be eaten on its own or used to elevate other dishes. So whether you're serving a yummy brie or goat cheese, or classic cheddar cheese your guests will love each bite.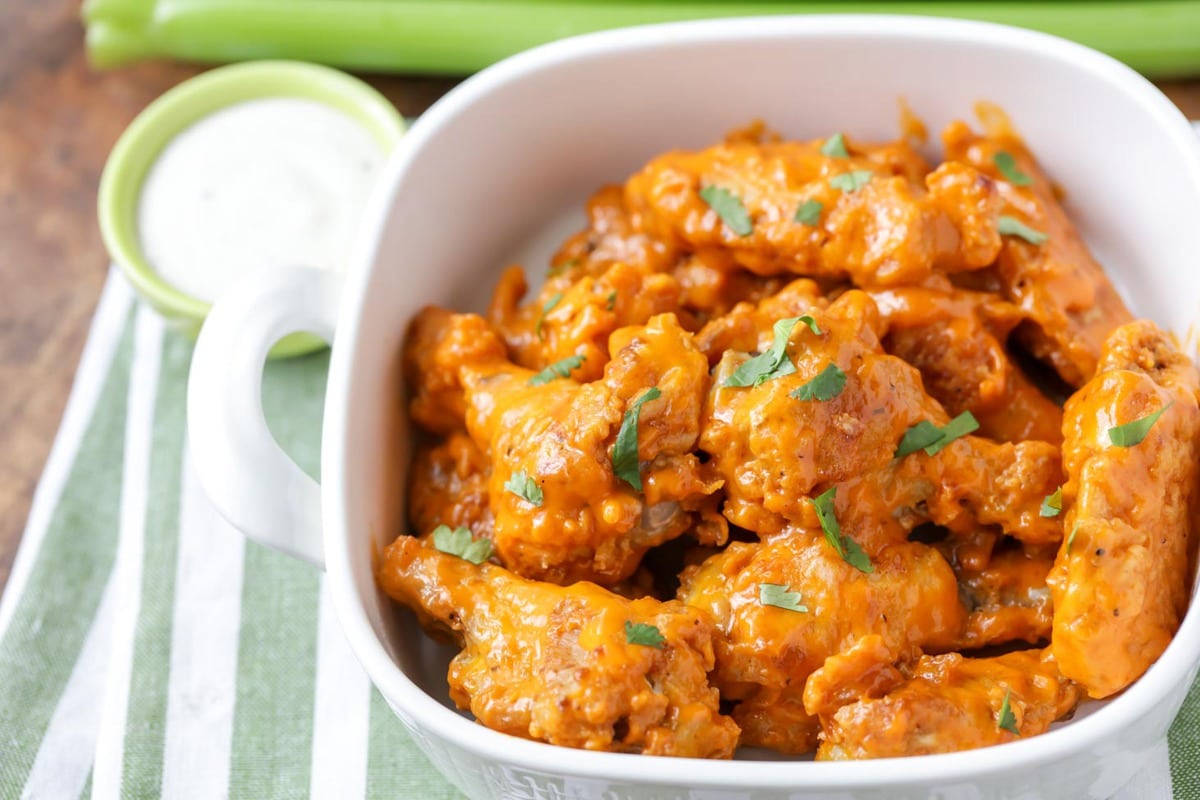 Keeping Food Warm
One of the easiest ways to keep food warm is to use different-sized crock pots. Be sure that they are located in an area where people do not trip over the cord.
You can also use chafing dishes to keep foods warm for a classic aesthetic.
I recommend only setting out what can be eaten within 30 minutes. Keep the remaining appetizers in a warm oven or insulated food warmer and refill platters as needed.
---
best Fall Appetizers
I've gathered up my favorite appetizers, perfect for pairing with fall dinners. Whip them up for special events or for any weeknight!
Mozzarella Sticks
Everyone is obsessed with these ooey gooey homemade mozzarella sticks, breaded with a flavorful coating and fried to a golden perfection.
Sausage Cream Cheese Crescent Rolls
This simple 3-ingredient appetizer is great for parties and get togethers and is so full of flavor! Everyone will love these sausage cream cheese crescent rolls.
Baked Buffalo Wings
Hot wings are a staple at any get together or party. This easy recipe will show you how to make this appetizer in the oven resulting in crispy, baked hot wings.
Crockpot Meatballs
These crockpot meatballs are full of so much flavor, and perfect for parties. Best of all, they only require 5 minutes of prep work!
Sausage Rolls
Sausage mixed with delicious seasonings, all wrapped up in puffy pastry make these sausage rolls delicious and addicting!
Brown Sugar Beanie Weenies
With only 5 minutes of prep and 3 ingredients, these brown sugar beanie weenies are by far one of the easiest appetizers! And they taste amazing!
Chicken Lettuce Wraps
This PF Chang's lettuce wraps recipe is a copycat of a restaurant favorite. A mixture of ground chicken, minced mushrooms, and onions, seasoned and cooked in oriental sauces and wrapped in fresh lettuce. Best of all, they take just 20 minutes to make!!
Grape Jelly Meatballs
Delicious 3-ingredient grape jelly meatballs. They take just minutes to prep and are the perfect dinner or appetizer for any party or get together.
Sausage Stuffed Jalapeños
These sausage stuffed jalapeños are also filled with cream cheese and baked to perfection. Trust us when we say they're a must-have appetizer at your next party.
Buffalo Wings
Crispy tender chicken wings tossed in the most wonderful buffalo sauce! The best party appetizer for a crowd or party!
Fried Mac And Cheese
This copycat version of Cheesecake Factory's fried mac and cheese appetizer is to die for! It's made of creamy mac and cheese inside a delicious and crispy breading.
Cheesy Garlic Bread
This is by far our favorite garlic bread recipe. It takes minutes to put together and is SO cheesy and delicious. It's the perfect side dish for any meal, but especially for pasta and Italian dishes!
Boneless Honey BBQ Wings
Delicious homemade boneless chicken wings, double breaded, baked to a crispy perfection, then smothered in sweet and tangy honey bbq sauce.
Fried Ravioli
Fried ravioli can be made as a side dish or appetizer, and is great with any Italian meal. Crispy on the outside and cheesy on the inside, we love serving it with warm marinara.
Buffalo Chicken Meatballs
Buffalo chicken meatballs are easy to make, full of flavor, and packed with a kick! They make a perfect appetizer.
---
fall Finger Foods
For some finger-licking good fall appetizers look no further! These are scrumptious fall recipes but really can be enjoyed any time of the year.
Cheesy Pizza Muffins
These cheesy and delicious pizza muffins make for the perfect appetizer. They're filled with melty mozzarella, and topped with a yummy garlic butter, more cheese, and mini pepperonis.
Spinach Artichoke Cups
Cheesy spinach artichoke cups are simple to make, and packed full of delicious spinach and cheese flavor! They are baked to perfection.
Mini Pizzas
These mini pizzas are bite-sized pizzas topped with cheese, tomatoes, fresh basil and more. They're perfect for lunch, dinner, or even as an appetizer at parties!
Loaded Pulled Pork Cups
Savory and delicious loaded pulled pork cups have all of the tasty flavors of a BBQ dinner in one convenient bite!
Buffalo Chicken Sliders
Simple + savory buffalo chicken sliders pack just the right amount of heat. They are great served as a dinner or appetizer!!
Bacon Wrapped Smokies
Bacon wrapped little smokies sprinkled with brown sugar, and baked to perfection. These bacon wrapped weenies are the ultimate appetizer for any party, and always the first to disappear!
Veggie Tortilla Roll Ups
These delicious veggie tortilla roll ups are made from a rolled tortilla filled with Ranch veggie dip, and chopped veggies, making them the perfect bite-sized party appetizer!
Ham And Cheese Sliders
Everyone loves these hot ham and cheese sliders because they're easy, cheesy and addicting! They don't take long to make, and are perfect for any get together—always a crowd pleaser!
Jalapeño Poppers
Spicy fried jalapeño poppers are a classic appetizer that everyone wants! Bite into these cheesy poppers for a flavor explosion!
Bruschetta Caprese
Toasted bread rounds are topped with a mixture of juicy tomatoes, ripe avocado, and fresh mozzarella to make this bruschetta caprese. Top it all off with a balsamic glaze!
Bacon Wrapped Potatoes
Bacon wrapped potatoes are a delicious appetizer combing two favorite ingredients – bacon and potatoes. Just add your favorite dip!!
Veggie Cup Appetizers
Quick and easy veggie cup appetizers – filled with dressing and veggies, this mess-free snack is great for so many occasions.
Spinach Puffs
Buttery spinach puffs are cheesy and savory with pops of bacon. As you can imagine, they are a hit at parties!
Parmesan Crusted Potato Skins
This easy potato skin appetizer is loaded with bacon & cheese and crusted with parmesan, making it the best potato skins ever!
Charcuterie Board
We all love to graze during holidays and parties, and what better way to do it than with a charcuterie board?! Customize with all your favorite meats, cheeses, crackers, veggies, fruits and dips!
---
fall Dip Recipes
Dips are always a must with any appetizer spread. And they make for really easy fall appetizer recipes! Savory or sweet, we have something perfect for every dippable fruit or veggie!
Spinach Artichoke Dip
This is the BEST spinach artichoke dip recipe, and the ultimate dip for any get together! Filled with spinach, artichoke hearts, cheese, and more – this dip is sooo cheesy and perfect for any gathering!
Caramel Apple Dip
The creamiest and most delicious caramel apple dip you'll ever find. Just a few ingredients are required, but dark brown sugar and sweetened condensed milk make this recipe a crowd pleaser at any get together.
BLT Dip
This creamy BLT dip is the ultimate warm, cheesy, party dip! It's loaded with cream cheese, cheese, and sour cream, then baked and topped with crispy bacon, shredded lettuce and fresh tomato!
Pumpkin Dip
Delicious and creamy pumpkin gingersnap dip recipe. A rich and smooth dip for cookies! Ingredients include cream cheese, solid-pack pumpkin, cinnamon, and marshmallow fluff.
Apple Brickle Dip Recipe
This 5-Ingredient apple brickle dip recipe takes minutes to make and is so delicious! Plus, it uses common ingredients including, cream cheese, brown sugar, sugar, & vanilla.
Artichoke Dip
Artichoke dip is irresistibly creamy and every bite is loaded with spinach and artichokes. This hot, cheesy dip will be a hit at your next party!
Bacon Ranch Cheese Ball
This bacon ranch cheese ball is the perfect partner for your veggie tray! With cheese, bacon, and ranch flavors, you can do no wrong!
Velveeta Spinach Dip
Cheesy Velveeta spinach dip is a simple 5 ingredient dip that everyone will love! It's quick, easy, and SO tasty!
Crockpot Spinach Artichoke Dip
Crockpot spinach artichoke dip is made easy in a slow cooker! With creamy cheese, shredded spinach, and chopped artichokes all melted together, it's the ultimate party dip.
Chili Cheese Dip
Just four ingredients make for the BEST and yummiest chili cheese dip! Melty cheese and hearty chili are so tasty together! It's the perfect appetizer for any party.
Homemade Hummus
Whip up this homemade hummus in 5 minutes or less! With just a few simple ingredients, this delicious hummus is perfect for dipping pita bread, fresh veggies, and tortilla chips.
Simple Guacamole
Spicy, chunky simple guacamole is so easy and addicting, it's sure to be a crowd pleaser! You won't be able to stop eating it.
Cream Cheese Green Chili Dip
Cream cheese green chili dip is one of our favorite appetizers. It is is delicious and takes just 1 minute to make!!
Tamale Dip
Tamale pie dip – this cheesy dip is going to be a new favorite at any gathering! Filled with shredded chicken, creamed corn, cream cheese, Mexican cheese, and sour cream!
7 Layer Bean Dip
This 7 layer bean dip recipe is a must-have at every function! It has loads of flavor and all your favorite dip ingredients including avocados, olives, tomatoes, cheese, guacamole and more!
Hamburger Dip
A cheesy, hearty dip made with only 4 ingredients—this savory hamburger dip is always a hit at parties.
Crock Pot Bean Dip
This cheesy and delicious crock pot bean dip is made with hardly any effort! SO easy, convenient, and perfect for holiday parties! Grab those chips and get dippin'.
---
Fabulous Fall Appetizers
We hope you enjoy trying some of the fabulous fall appetizers on this list! Nothing starts off a get-together better than these tasty bites and you'll be sure to find some new favorites on this list!
More Collections: Healthy Appetizers, Easy Appetizers, Crock Pot Appetizers