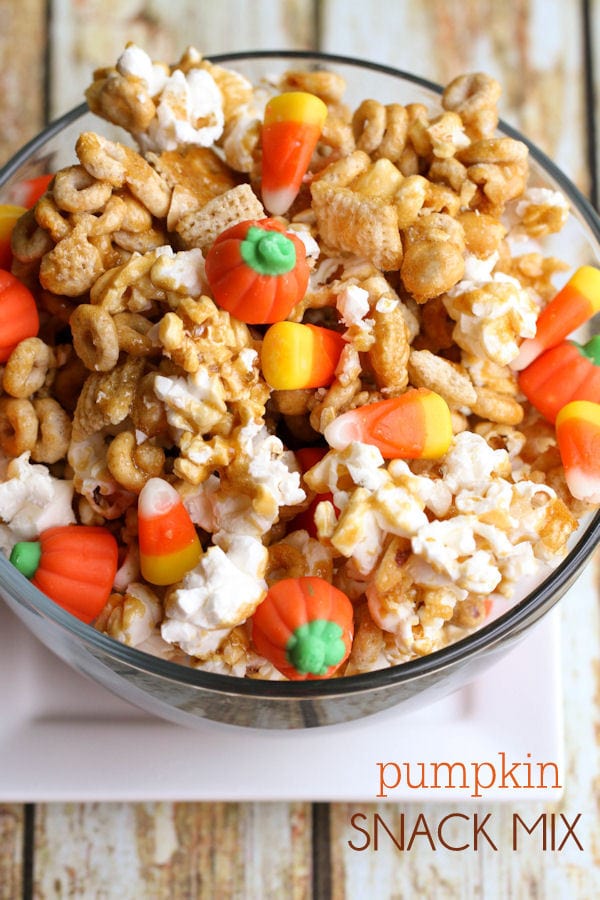 We love Snack Mixes in our home. Every Friday we have Movie Night and we are always looking for treats to make and try out for the night. We often have popcorn, but love to jazz it up a bit with candy or chocolate (like this White Chocolate M&M Popcorn or this Caramel Marshmallow Popcorn). We recently decided to try a Halloween Pumpkin Snack Mix and were extremely happy with how delicious it turned out. In fact, the hubby ended up eating almost all of it because he said it was so good. The kids were able to sneak a few handfuls from dad and loved it as well. I only managed to get a few bites but thought it was a great mix to enjoy this time of year. I admit though that I'm a bit of a candy corn and Pumpkin mallow nut so that was definitely my favorite part. 😉
With the combination of all the cereals, candy and nuts you'll definitely want to try this recipe. 🙂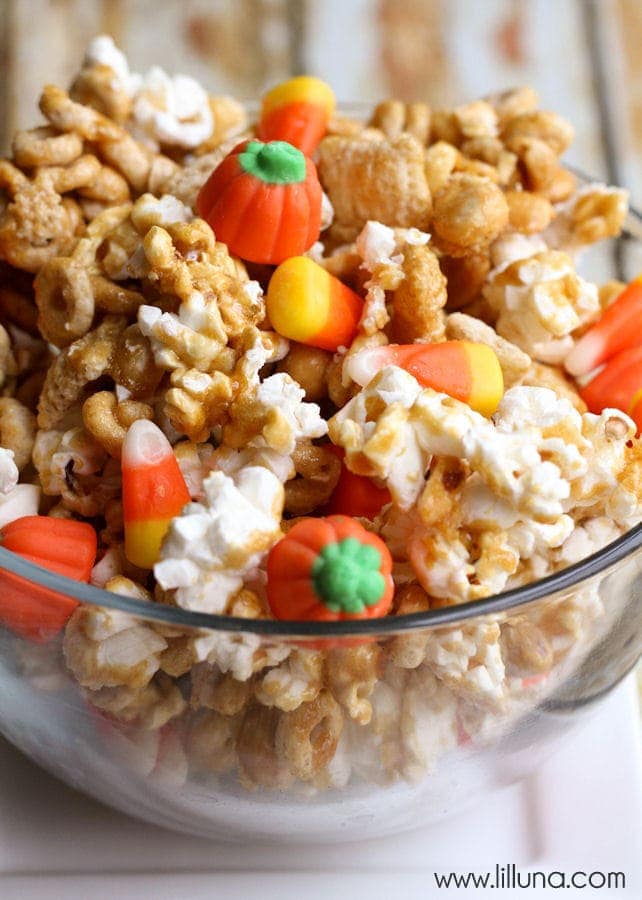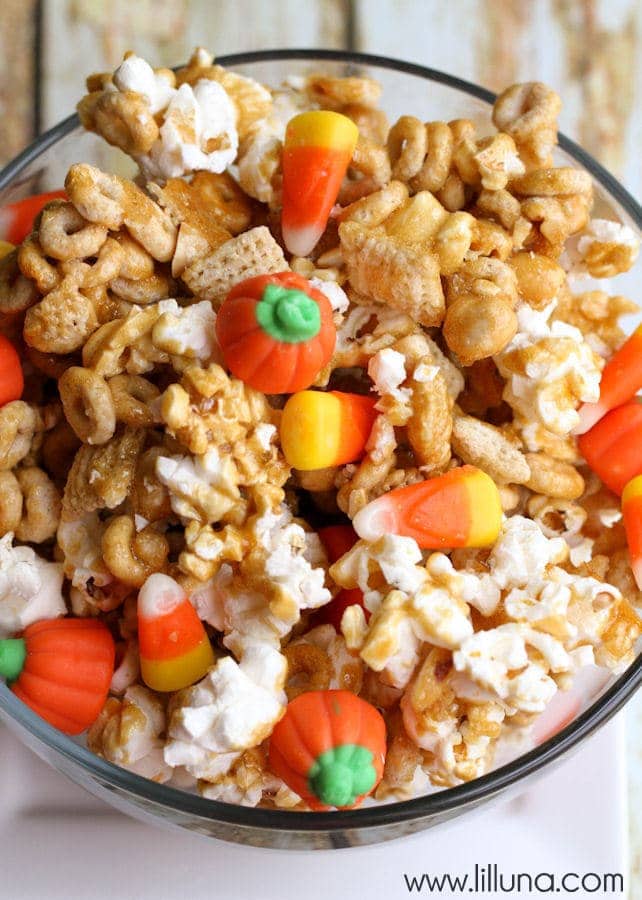 This recipe makes  a pretty big batch and it was still gone in a day!!
If you love snack mixes as much as we do then you'll want to try out this recipe. It's great for parties, get togethers or even for Family Movie night. 😉
More Fun Snacks:
Pumpkin Snack Mix recipe:
Pumpkin Snack Mix Recipe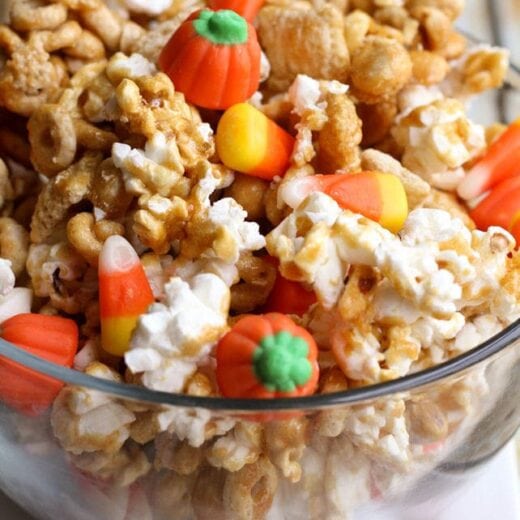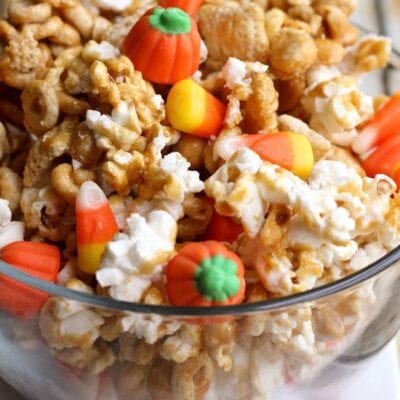 DELICIOUS Pumpkin Snack Mix. An easy and quick snack. Recipe has popcorn, peanuts, cheerios, chex, candy corn, and pumpkins mixed together with brown sugar, vanilla, corn syrup, butter, and baking soda!!
Ingredients
Instructions
Line large pan with parchment paper.

In a bowl mixed popped popcorn, cereal and peanuts. Spread out evenly onto parchment-lined pan.

In a sauce pan, combine brown sugar, syrup and butter. Bring to boil and let boil for 2 minutes. Remove from heat and add vanilla and baking soda. Stir until mixed well. Pour over popcorn mixture and toss with a spoon until evenly coated.

Bake at 250 for 15 minutes. Take out and stir. Bake for another 10 minutes. Let cool.

Add in ½ cup candy corn and ½ cup candy pumpkins and mix well.
Recipe adapted from Taste of Home.