A collection of Halloween snacks—both healthy snacks and sweet treats! These are great for after school snacks, game night munching, or when entertaining company during the Halloween season.
During this time of year, we love to get festive with our food. Whether it's snacks, drinks, or desserts, we have all kinds of spooky Halloween recipes!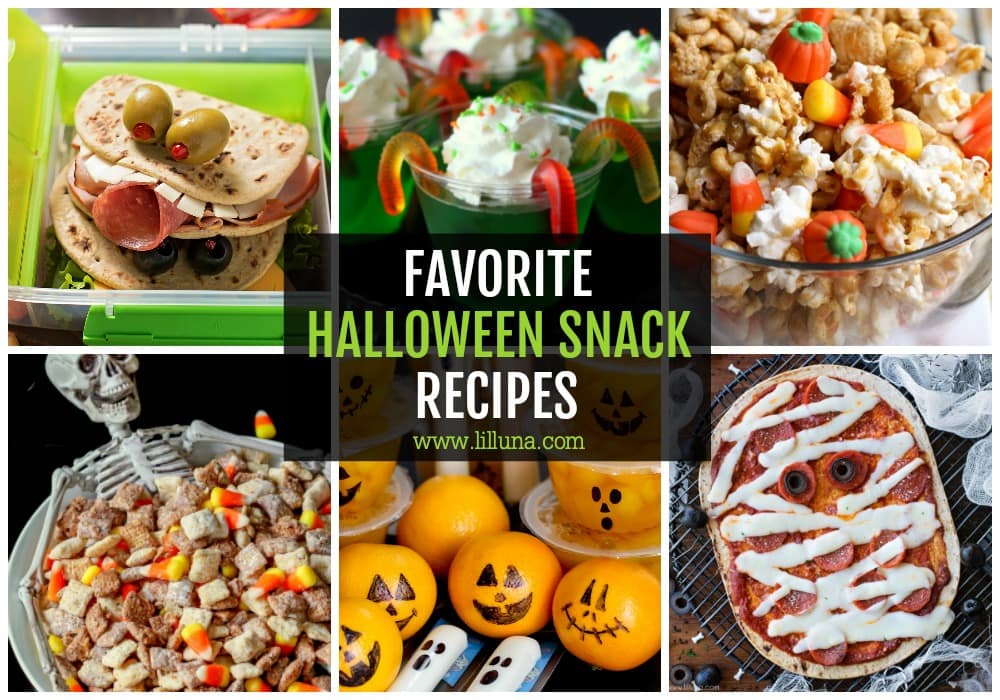 Fun and Festive Snacks
As soon as my kids get home from school, they head to the kitchen for some snacks. Sometimes I have the traditional treat like chocolate chip cookie, and other times I have a more healthy snack like these delicious energy bites.
When a holiday rolls around, my kids think it's so fun to have themed treats. I have some healthier halloween snacks and a list of some sweeter snacks that I know your kids will love just as much as mine do. Before I share them with you, I have a few quick tips for dressing up any snack!
If you don't have time to make one of these specific snacks, here is one of my secrets: Candy Eyes! Add candy eyes to just about anything you have on hand and it magically turns into a spooky Halloween treat. Other things you can add include:
orange, brown and yellow M&Ms or Reeses Pieces
Halloween themed sprinkles
Plastic Halloween toys like eyeballs or spiders (be sure they are big enough that they aren't accidentally eaten)
Another fun and easy way to dress up a snack is the serving container. You can buy Halloween themed plastic or paper bags as well as bowl and plates.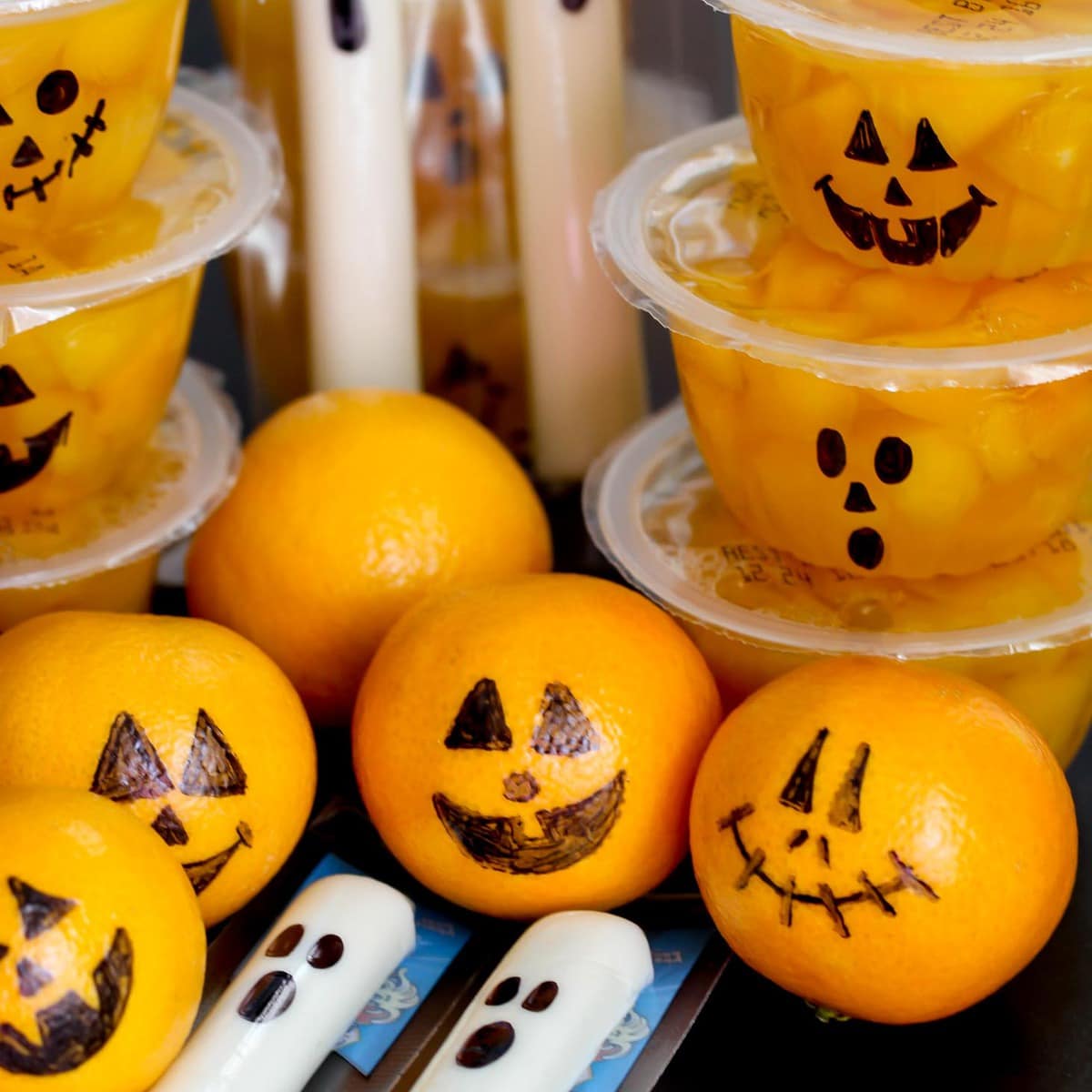 Healthier Halloween Snacks:
Because there's so much candy and sweets going around this time of year, it's kind of nice to have a break from all the sugar. These are a few easy ones to make for the kids that are on the healthier side.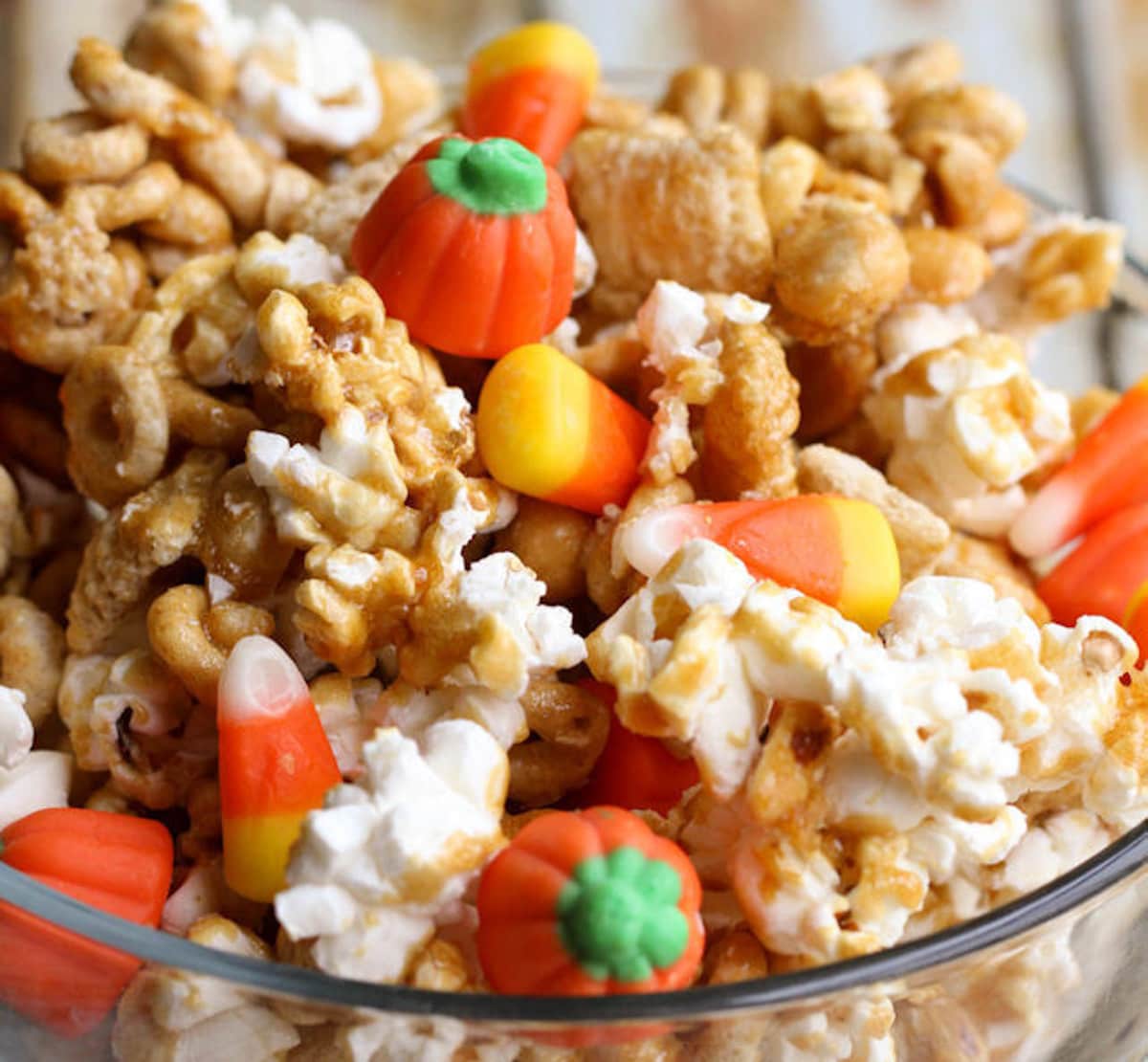 Sweeter Halloween Snacks:
Some of these are good for after school snacks, but some of them I can't keep them around my house or I'll just eat it all before the kids get home. 😉 But they can also be made as a snack for game nights or when you have friends over around Halloween time!
MORE COLLECTIONS: Halloween, Halloween Appetizers, Halloween Drinks, Halloween Desserts, Halloween Cookies