Every good Halloween party includes delicious food. Check out this collection of yummy bites, easily made into party-perfect Halloween Appetizers!
More collections: Halloween Drinks, Halloween Desserts, Halloween Cookies, Halloween Dinner Ideas
What makes a Halloween Appetizer?
Delicious, warm and inviting appetizers are perfect for your Halloween party. I have collected an assortment of some of our favorite easy Halloween Appetizers.
Since this list of appetizers themselves aren't necessarily Halloween-themed, dress up the table with Halloween themed bowls and platters. Add candy eyeballs to any appetizers for instant spooky fun. A fun trick to turn an average appetizer into a Halloween one is to make labels!
For example:
"Witch Fingers" for Fried Green Beans
"Toxic Sludge" for Green Chili Cream Cheese Dip
"Spider Eggs" for Fried Mac N Cheese
Be creative!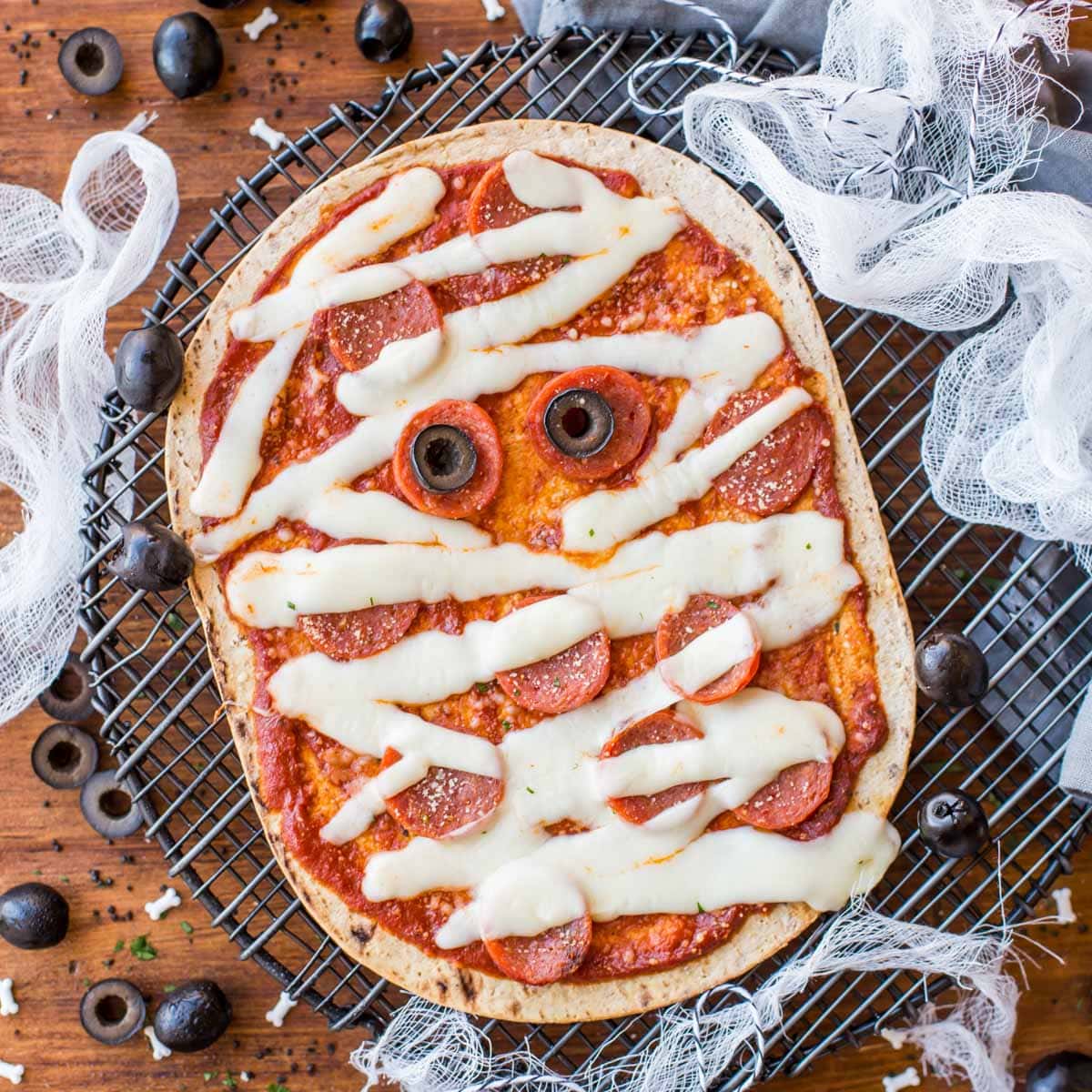 appetizer Planning + prep
Once you have your Halloween Appetizer menu planned, the next question is HOW MUCH to make. Here's a good rule of thumb to follow:
If you are planning to serve dinner, plan about 3-5 appetizers per person.
If you do not plan to serve dinner, increase the amount per person according to how long your event lasts. For a 2-4 hour event serve 8-12 appetizers per person. For an event lasting longer than 4 hours plan to serve 12-15 appetizers.
Make ahead of time. If you plan to make a lot of different foods for a party, it may be handy to incorporate appetizers that can be made ahead of time.
If not completely made ahead of time, many dishes can be prepped the day before, or even frozen weeks before, then simply cooked before serving.
serving tips
The right temperature. Many appetizers are able to sit out for an hour or more without worry. Charcuterie boards, dips like salsa, and appetizers like pizza, taste great at room temperature. Some appetizers need to be kept warm or cold to be at their best.
Warm: Use chafing dishes & crock pots to keep things like creamy dip and meatballs warm.
Cold: Place out only what can be eaten within 30 minutes, and then refill as needed. Add ice to a bowl or platter, and place the appetizer on top to keep it cold longer.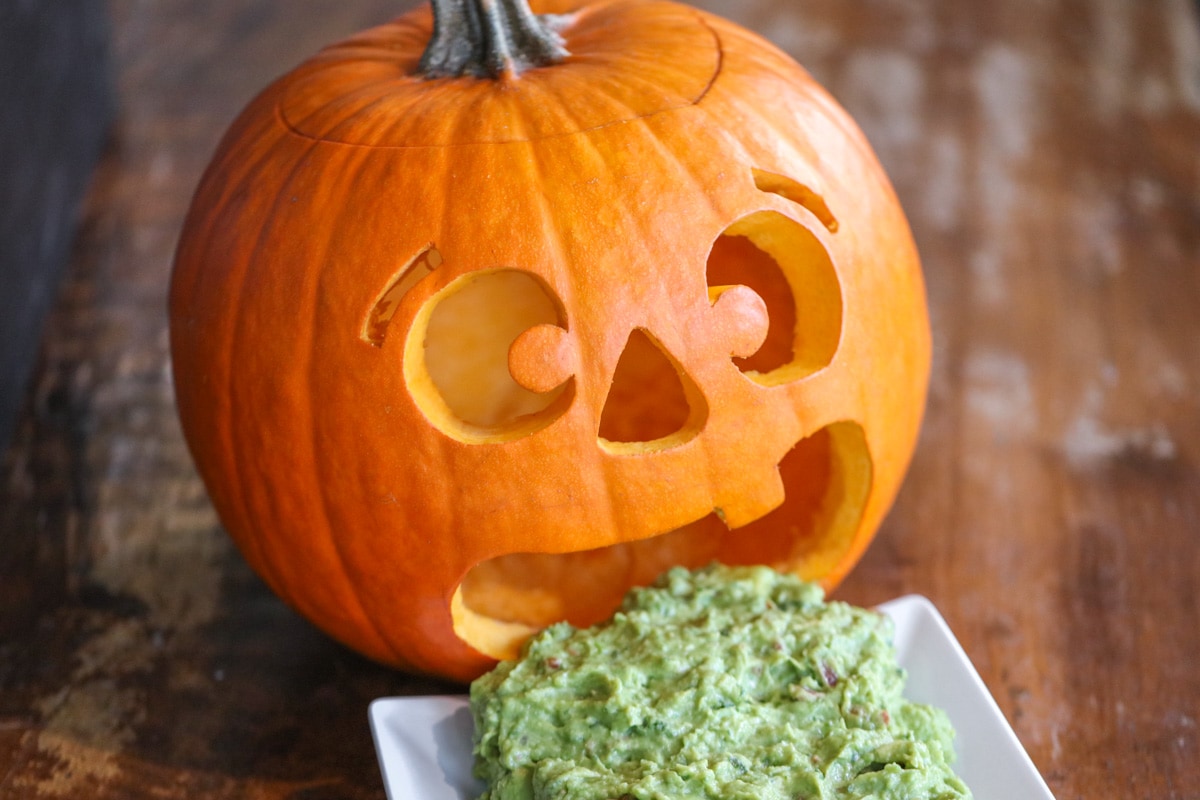 All things fall
October Produce. Choosing produce that is in season will not only ensure the most fresh dish, but is easier on the pocket book too. Some favorite fall produce include:
Fruit: apple, figs, grape, key limes, kiwifruit, pear, raspberry
Veggie: arugula, broccoli, brussel sprouts, butternut squash, cabbage, carrots, cauliflower, celery, garlic, green beans, parsnips, peas, peppers, potatoes, pumpkin, sweet potatoes, zucchini
Serving Tables: Choose to have one main serving table, or place different serving stations throughout the venue. Be sure that you include plates, napkins, and any needed utensils at each table.
Use a cauldron, and other Halloween themed platters and bowls to serve the food. Add to the Halloween theme with: jack-o-lanterns, spider webs, mummies, a spider web, ghosts and other Fun Décor Items.
---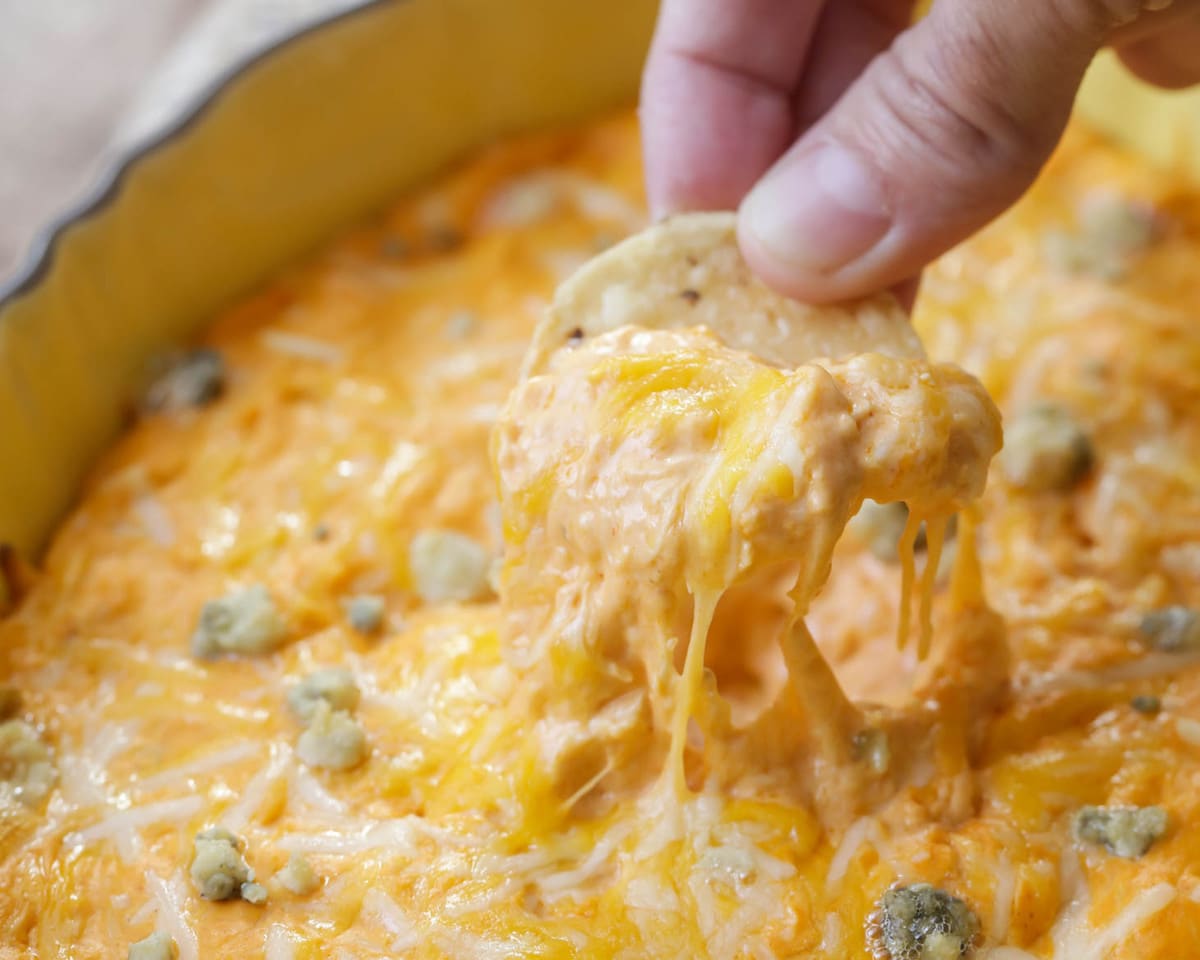 Halloween appetizer ideas
Dips are a classic for any party, and always a hit with guests. Warm or cold, they're a go-to for most get togethers. Just make sure to have plenty of tortilla chips or other flavors, crackers, and veggies for all the dipping.
We have also included plenty of Halloween Appetizers that are more hearty, and all of them are delicious!
Buffalo Chicken Dip – All the flavor of buffalo wings in a creamy, cheesy, simple dip! This super easy Buffalo Chicken Dip is filled with chicken, buffalo sauce, ranch, and three different types of cheese! It's perfect for parties and get togethers, served with chips or veggies.
Pumpkin Guacamole – A Puking Pumpkin with guacamole is SO easy to make and tastes delicious. It is perfect for any Halloween celebration!
Velveeta Spinach Dip – Cheesy Velveeta Spinach Dip is a simple 5 ingredient dip that everyone will love! It's quick, easy, and SO tasty!
Dill Vegetable Dip – The perfect go-to veggie dip for parties and snacking. Use it for vegetables, chips, or whatever you feel like! Even if you don't like dill pickles, you'll love this Dill Vegetable Dip.
7 Layer Bean Dip – This 7 Layer Bean Dip recipe is a must-have at every function! It has loads of flavor and all your favorite dip ingredients including avocados, olives, tomatoes, cheese, guacamole and more!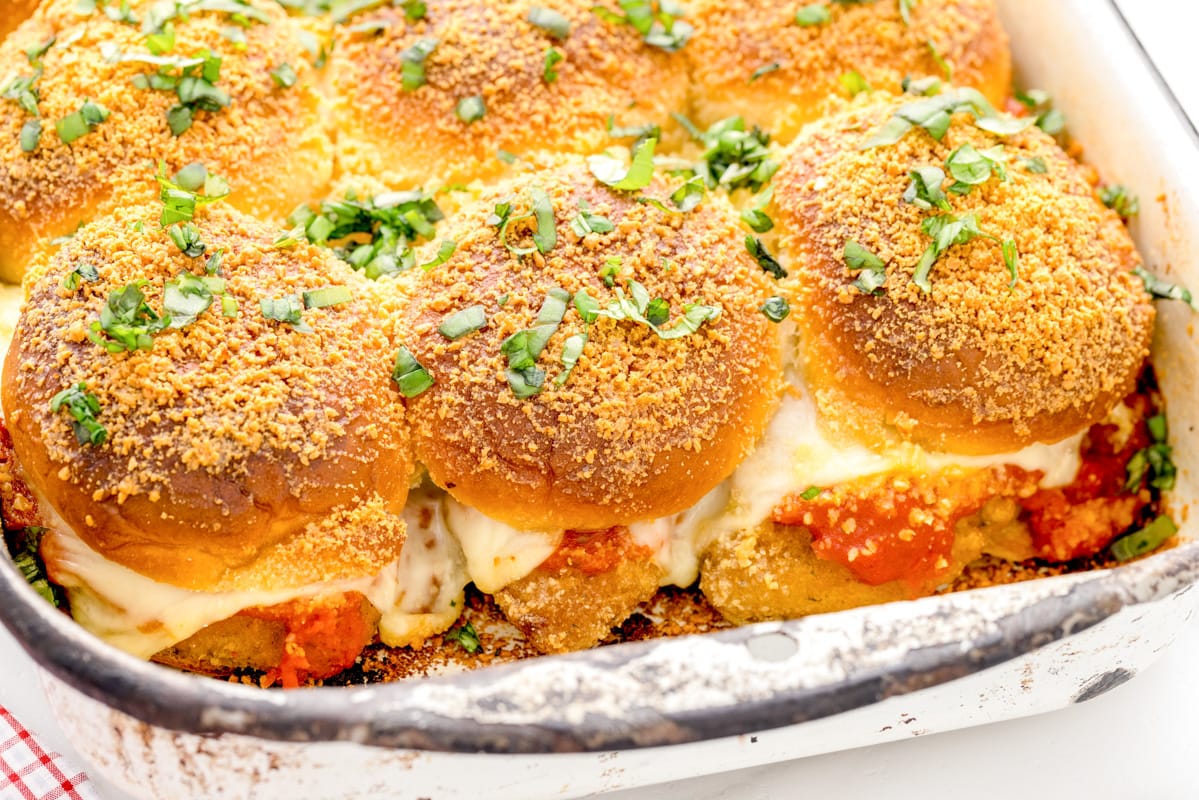 Chicken Parmesan Sliders – Deliciously cheesy Chicken Parmesan Sliders make a perfect appetizer, but can hold their own as a main dish too!
Cream Cheese Salsa Dip – Cream Cheese Salsa Dip is creamy + tangy, with an adjustable level of spice. This tasty twist on a classic red salsa is made in minutes!
Apple Monster Teeth – Apple Monster Teeth are a healthy and spooky snack, perfect for your Halloween spread. They are fun for the whole family!
Mummy Hot Dogs – Buttery crescent wrapped Mummy Hot Dogs are filled with cheese and topped with cute candy eyes for spooky kid-friendly fun!!
Halloween Charcuterie Board – This Halloween Charcuterie Board is perfectly customizable and devilishly delicious. Make your own Guacamole Spider Webs and Blood Pretzels!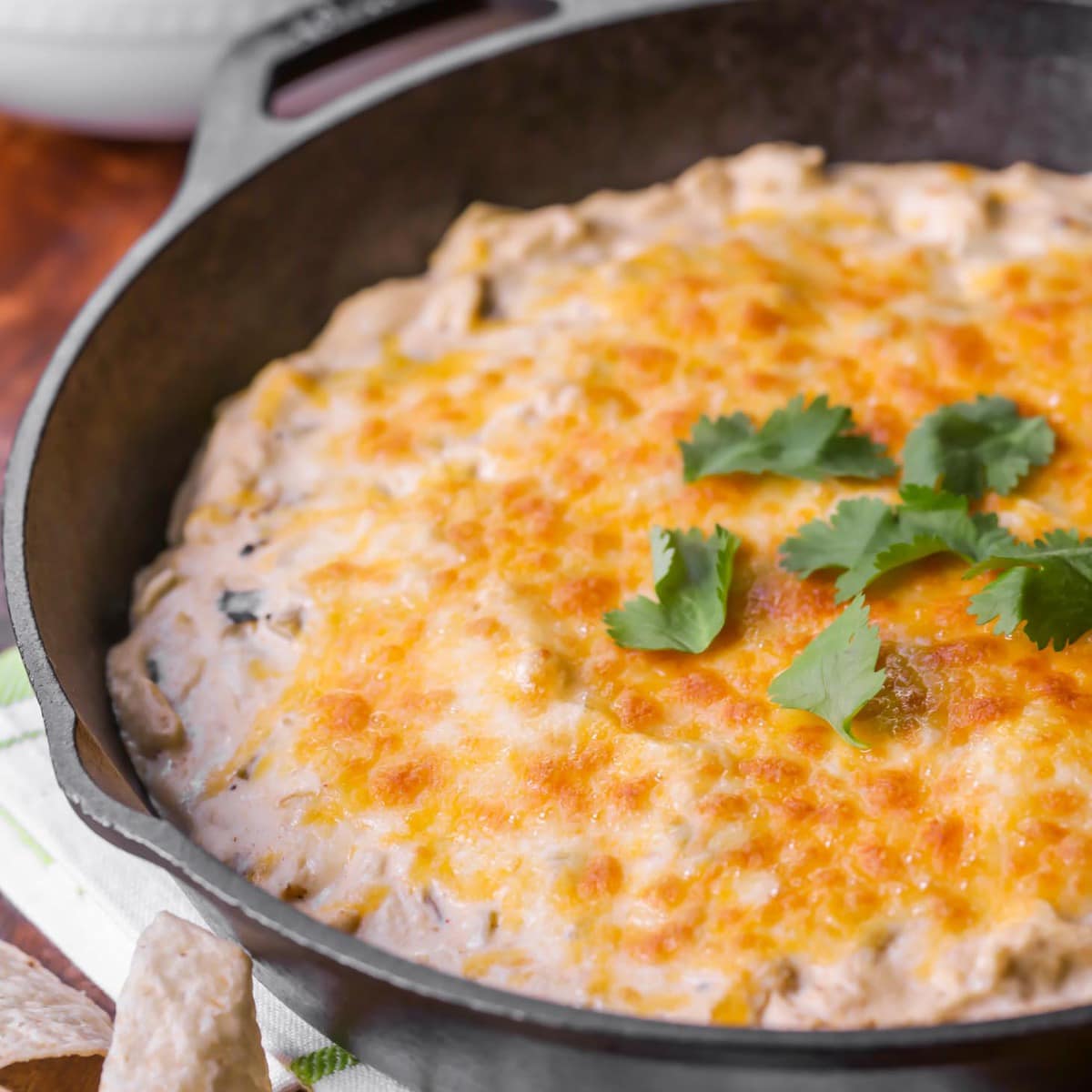 Chicken Enchilada Dip – If you love all the flavors of green chili enchiladas, you'll love this cheesy dip! Ingredients include cream cheese, sour cream, chicken, green chilis, enchilada sauce, and seasonings!
Cream Cheese Green Chili Dip – Cream Cheese Green Chili Dip is one of our favorite appetizers. It is is delicious and takes just 1 minute to make!!
Crockpot Spinach Artichoke Dip – Crockpot Spinach Artichoke Dip is made easy in a slow cooker! With creamy cheese, shredded spinach, and chopped artichokes all melted together, it's the ultimate party dip.
BLT Dip – This creamy BLT Dip is the ultimate warm, cheesy, party dip! It's loaded with cream cheese, cheese, and sour cream, then baked and topped with crispy bacon, shredded lettuce and fresh tomato!
Pizza Dip – Everyone's favorite food in dip form! This pizza dip is simple, delicious, and can be customized based on your favorite pizza toppings!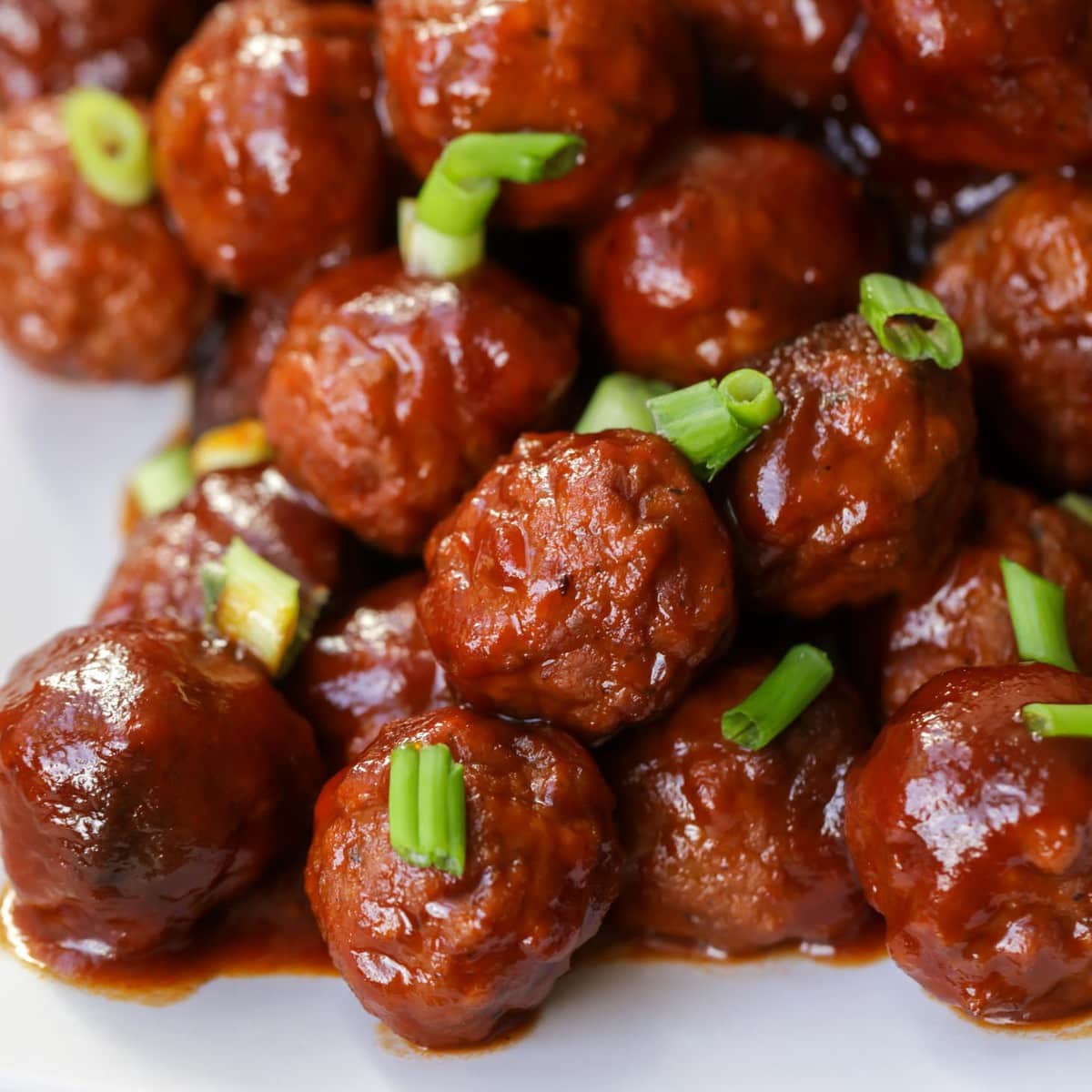 Grape Jelly Meatballs – Delicious 3-ingredient Grape Jelly Meatballs. They take just minutes to prep and are the perfect dinner or appetizer for any party or get together.
Ham And Cheese Sliders – Everyone loves these Hot Ham and Cheese Sliders because they're easy, cheesy and addicting! They don't take long to make, and are perfect for any get together—always a crowd pleaser!
BBQ Bacon Wrapped Chicken Bites – BBQ Bacon Wrapped Chicken Bites are simple, quick, and delicious. Chicken smothered in barbecue sauce and wrapped in bacon make for a popular appetizer at any gathering!
Chex Mix – Salty & savory homemade Chex Mix is a best-loved snack. It's perfect for storing and enjoying at home or on the go!
Loaded Pulled Pork Cups – Savory and delicious Loaded Pulled Pork Cups have all of the tasty flavors of a BBQ dinner in one convenient bite!
Baked Buffalo Wings – Hot wings are a staple at any get together or party. This easy recipe will show you how to make this appetizer in the oven resulting in crispy, Baked hot wings.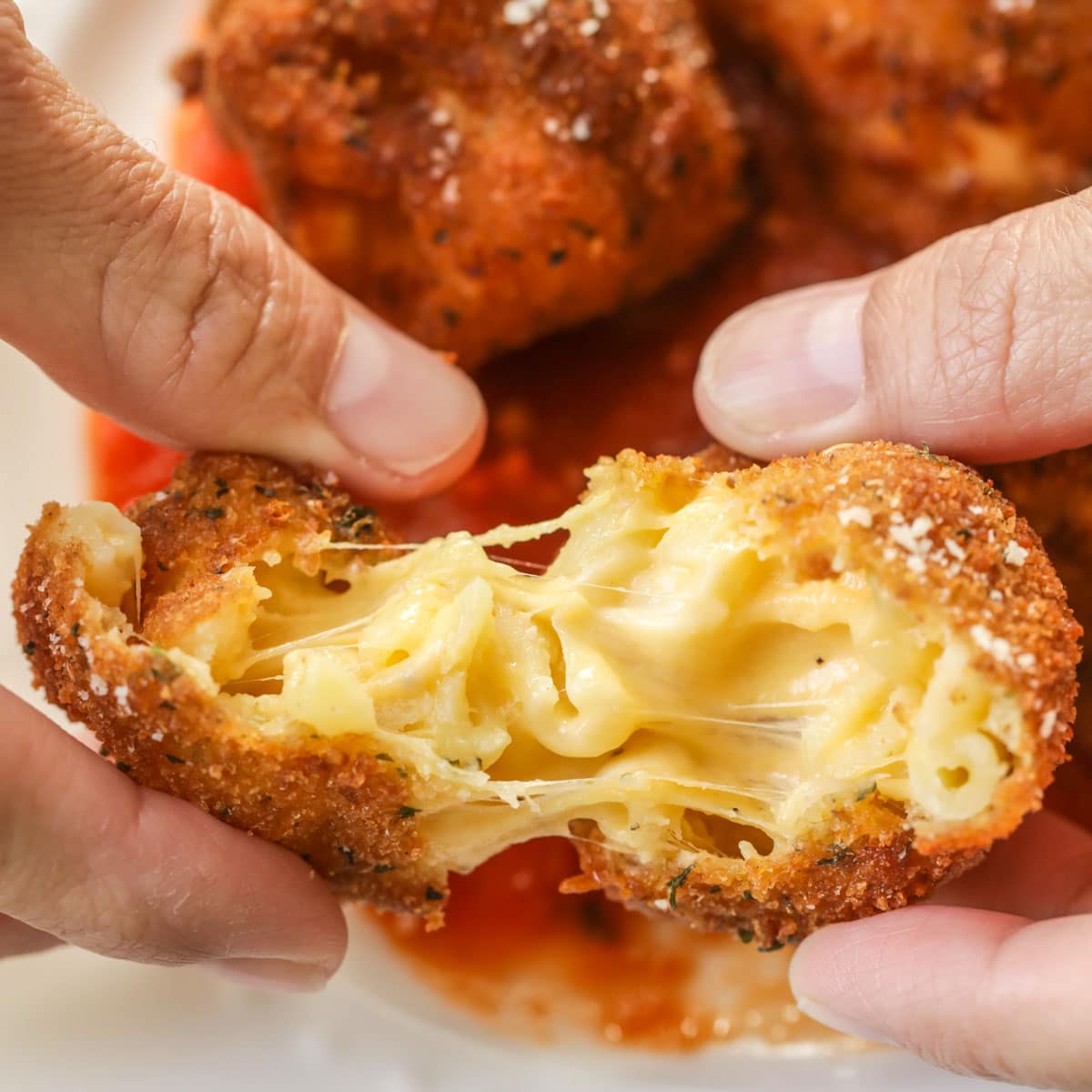 Fried Mac And Cheese – This copycat version of Cheesecake Factory's Fried Mac and Cheese appetizer is to die for! It's made of creamy mac and cheese inside a delicious and crispy breading.
Halloween Flatbread Pizza – Halloween Flatbread Pizza is EASY, kid-friendly, and perfect for Halloween! They take 10 minutes to make and are completely customizable!!
Cheesy Pizza Muffins – These cheesy and delicious Pizza Muffins make for the perfect appetizer. They're filled with melty mozzarella, and topped with a yummy garlic butter, more cheese, and mini pepperonis.
Fried Green Beans – Crispy fried green beans making all of your appetizer dreams comes true! Breaded with seasoned bread crumbs and fried to crunchy perfection!
Mozzarella Sticks – Everyone is obsessed with these ooey gooey homemade mozzarella sticks, breaded with a flavorful coating and fried to a golden perfection.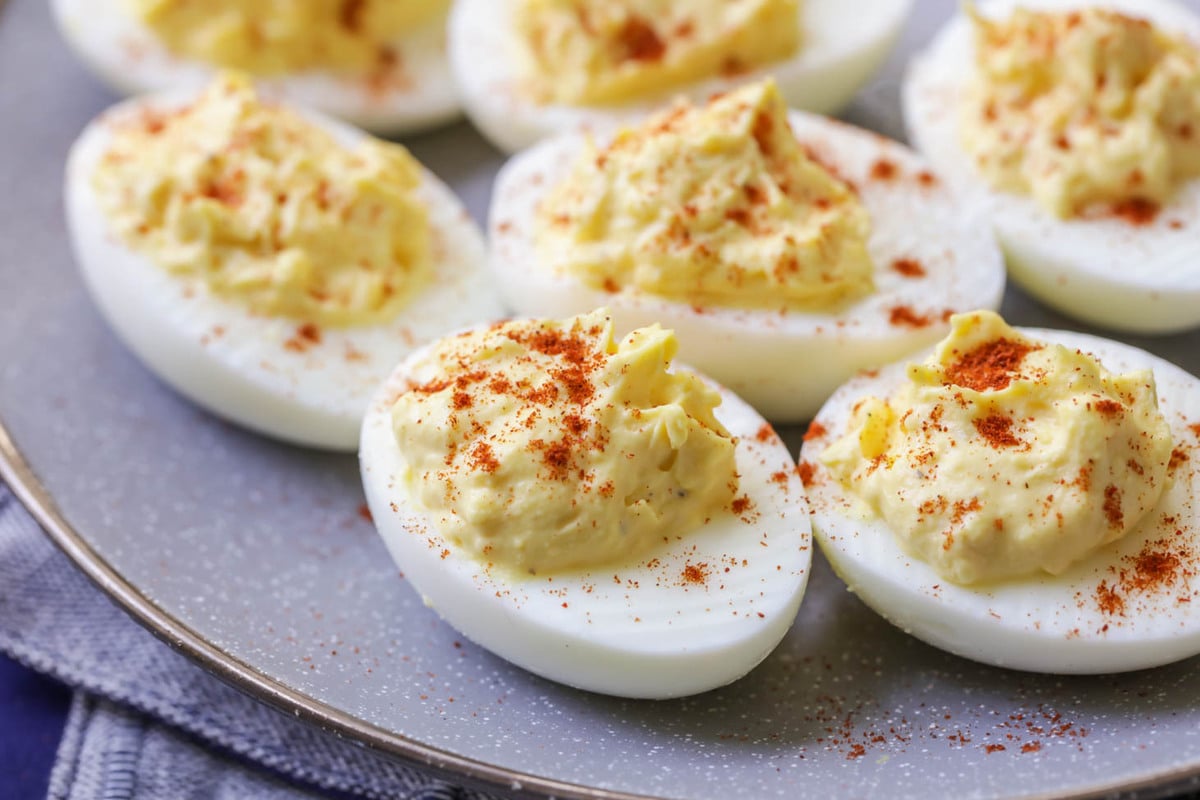 Deviled Eggs – Nothing better than a smooth deviled egg appetizer! You'll be surprised with how easy these are to make. Tons of flavor, super delicious and perfect for parties and holidays.
Mini Deep Dish Pizzas – Mini Deep Dish Pizzas are our new favorite dinner recipe. They're easy, quick and can be made custom for each person with their favorite toppings!
Pumpkin Quesadilla – Spooky, cute, kid-friendly pumpkin quesadilla take minutes to make and is perfect for Halloween or any night in October!
Loaded Baked Potato Rounds – Loaded Baked Potato Rounds are a simple, quick and delicious side. Dip it in sour cream or your favorite dip!
Jalapeño Poppers – Spicy fried jalapeño poppers are a classic appetizer that everyone wants! Bite into these cheesy poppers for a flavor explosion!
---
the complete list
Here are the picture cards of all of the tasty Halloween Appetizers listed above.
With so many easy and mouth-watering recipes to choose from – your Halloween festivities are sure to be off to a great start!
---
More Collections: Halloween, Halloween Snacks, Halloween Cookies, Halloween Dinner Ideas