This roundup of Fall Salad Recipes features both salad and pasta salad dishes with tasty and crisp autumn produce.
More Collections: Fall Recipes, Fall Soups, Fall Dinner, Fall Desserts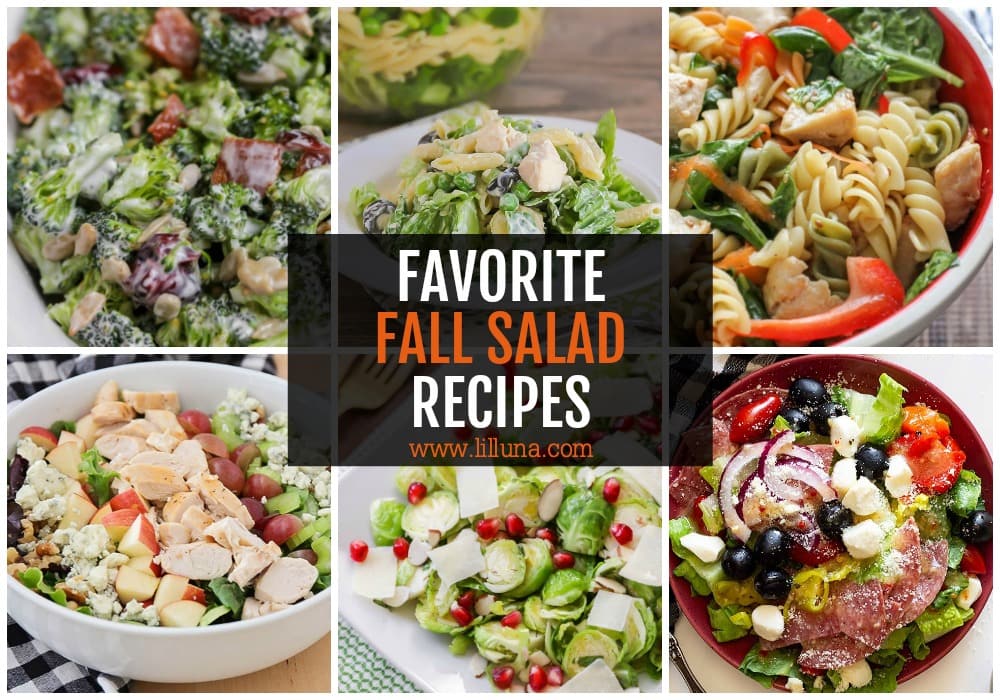 Seasonal Fall Salads
When I think of Autumn, the first things that come to mind are pumpkins and apples. Maybe because they make warm delicious pies. Of course, Autumn produce goes far beyond these two pieces of produce and since this post is about salad, and not pie, here are some produce items perfect for autumn salads:
Cabbage

Carrots

broccoli 

Squash

Figs

Grapes

Kale

Pears

Pomegranates

Brussel sprouts

Cauliflower

Beets

Cranberries
The list could go on and you can really use whatever you think tastes great whether it's in season or not. I would say when creating your salad, take advantage of all the different colors and textures there are and give your eyes a feat before your mouth.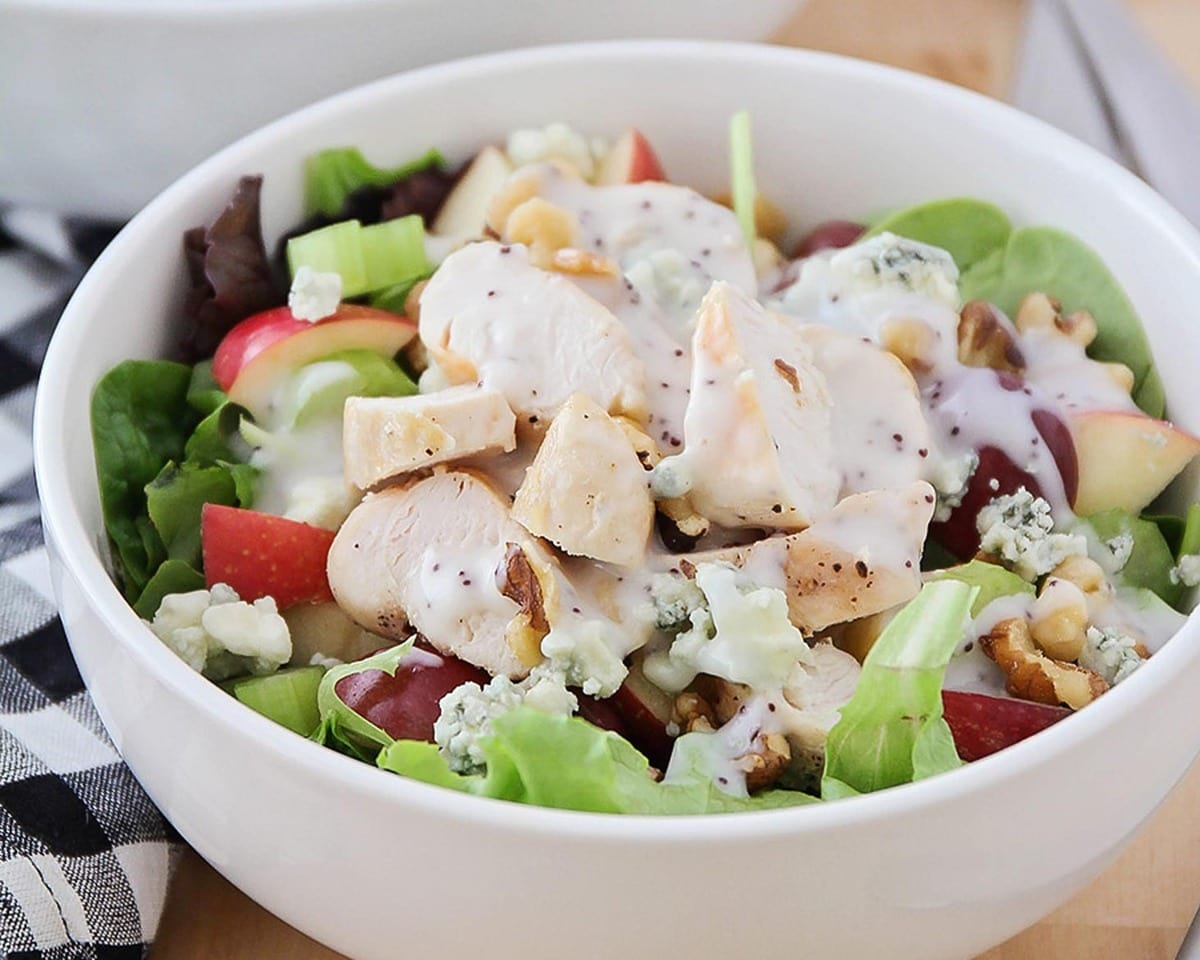 Dressings & Serving Tips
In my opinion, the dressing you put on your salad is just as important as the produce used. Most recipe posts will give you dressing suggestions, but here are some individual dressing recipes you may like to have:
How much to serve: Another reason salads are great during the fall is because they help balance out heavier, warmer dishes like casseroles  and soups. When serving as a side dish plan to serve  ½-1 cup (4-6 oz) pasta salad per guest. For green/vegetable salads plan to serve 1-2 c (2 ½ -5 oz) per person.
best Fall Salads
So many great veggies are in season this time of year that make salads heartier and more delicious in the fall. Here are some of our favs…
Fall Pasta Salads
And don't forget the pasta salads! These are also great and simple to make and enjoy in the fall months.
More Collections: Fall Recipes, Fall Soups, Fall Dinner, Fall Desserts