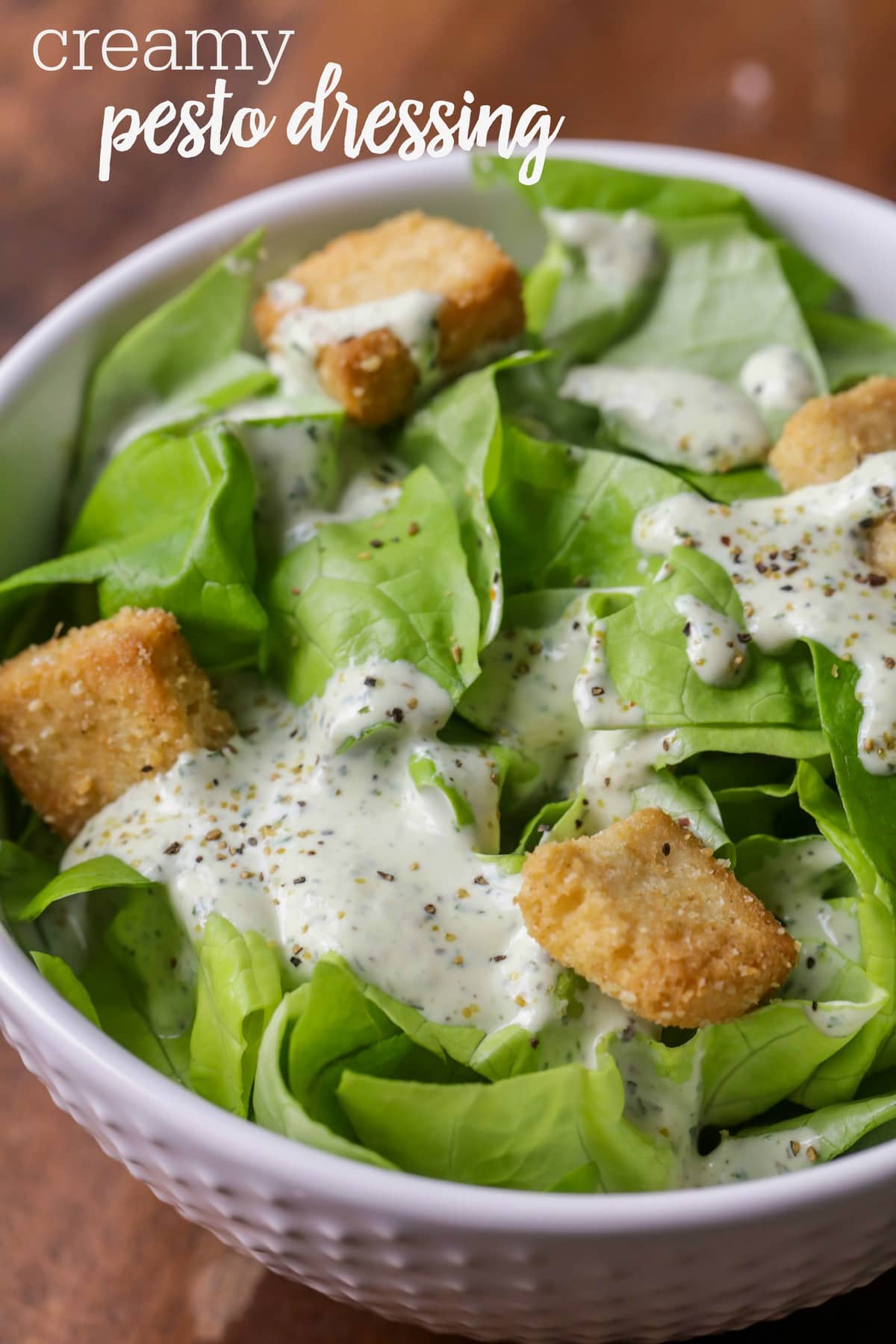 Hello my Pesto lovers! This super simple recipe is inspired by one of our favorite restaurants – Old Spaghetti Factory. Have you been there before? They serve a small salad before each meal and it's topped with the most delicious Creamy Pesto Dressing, which is what we tried to re-create for you today. I don't know about you, but salad is something we always have in our fridge, but it doesn't always get eaten unless we have a yummy dressing to go with it. Fortunately, this Pesto dressing is very simple and is so delicious, that it will turn any salad into a million bucks!!
Yes, we love ranch and the other classic bottled dressings, but sometimes you just can't do any better than homemade dressing. If you love pesto, we highly recommend trying this simple recipe. It really is delicious and adds so much flavor to the salad. We usually just add croutons, but adding some shaved Parmesan or chicken strips would be even better. 😉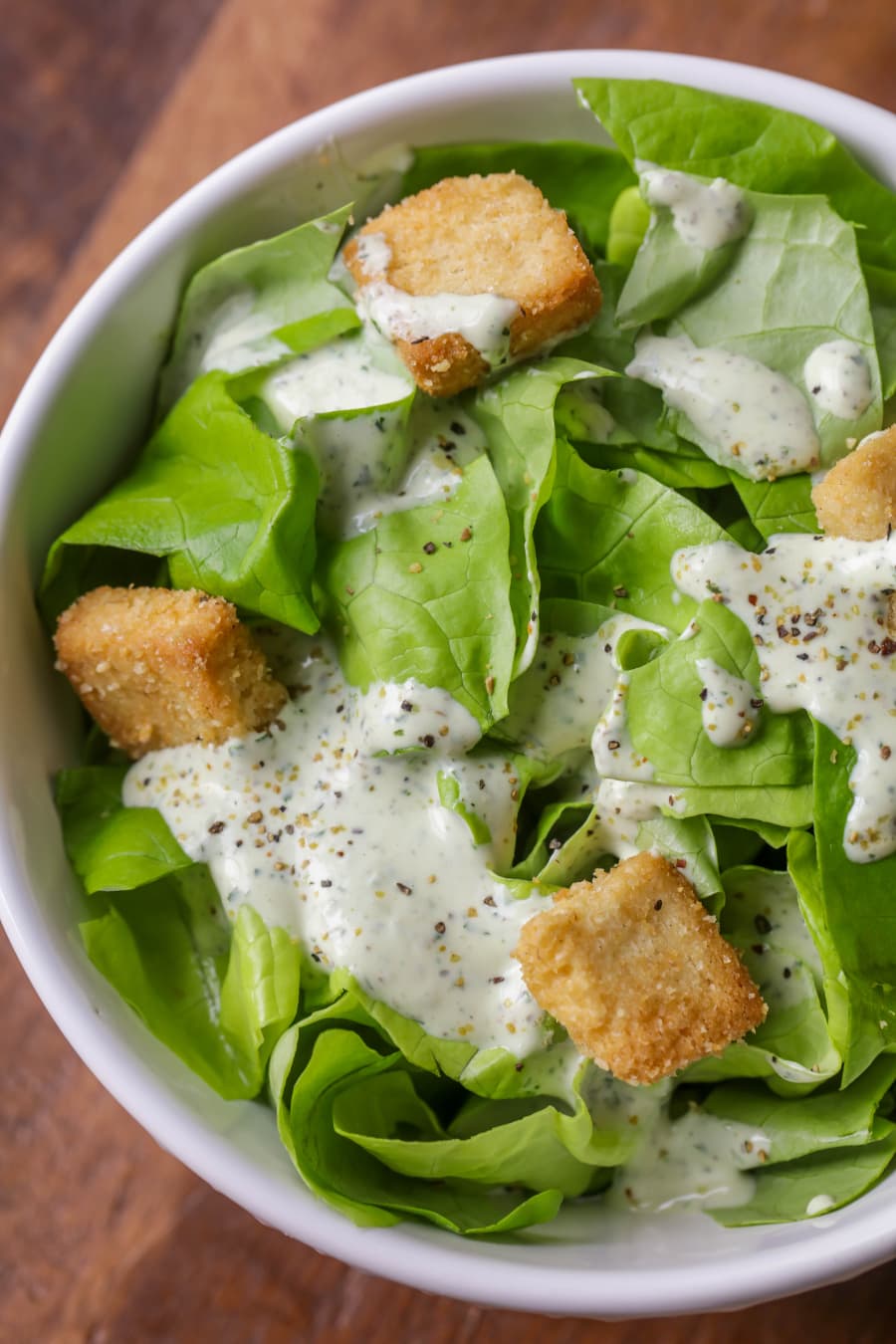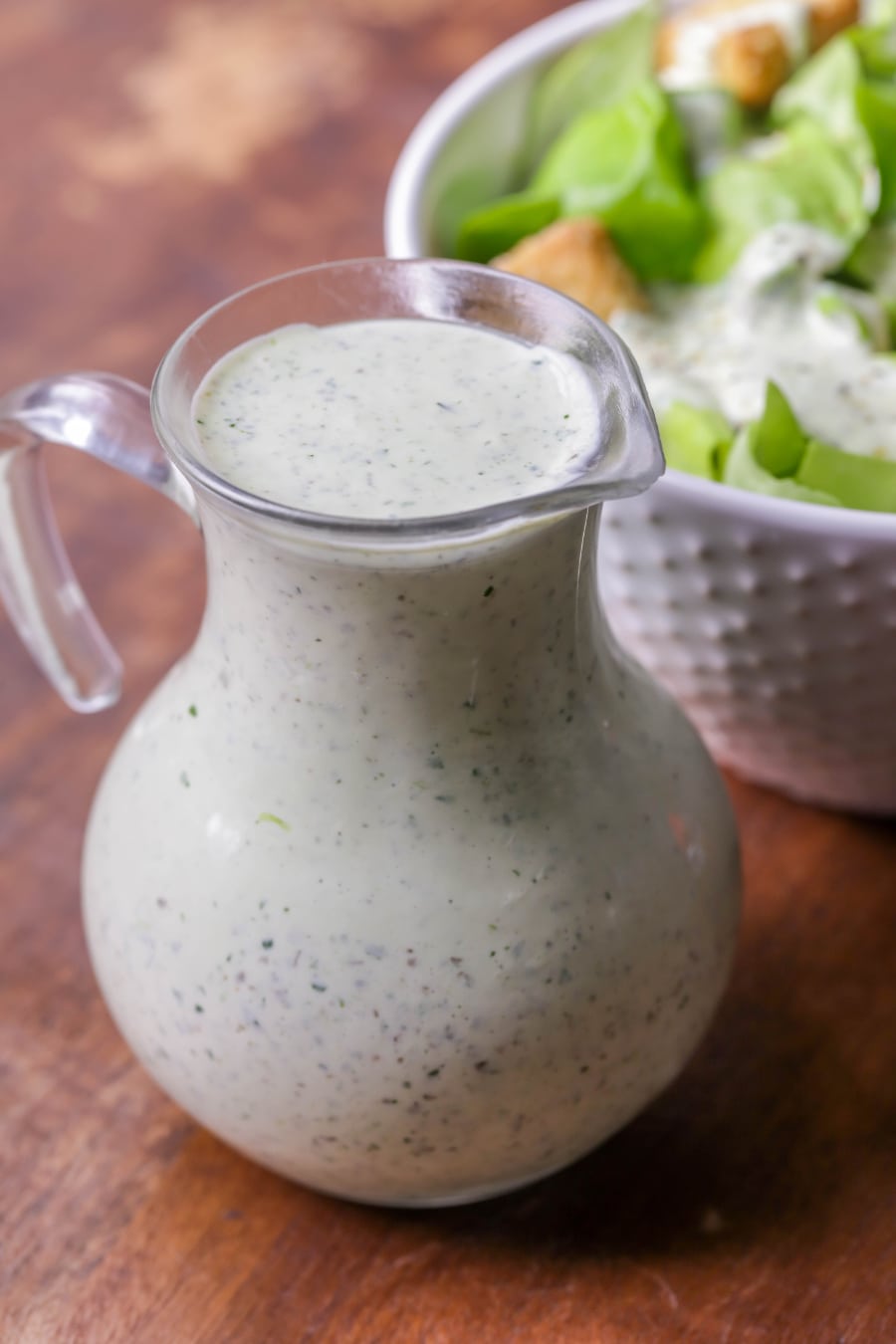 Here is the printable recipe…
Pesto Salad Dressing: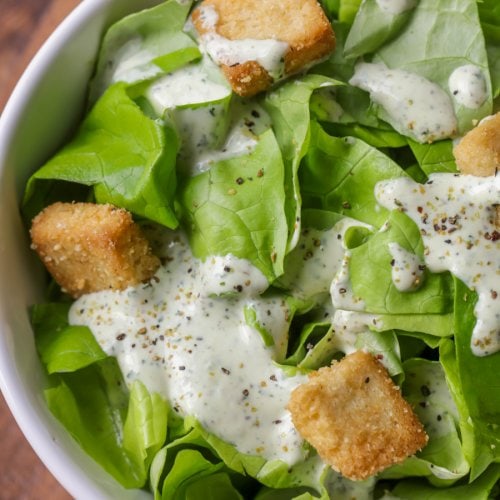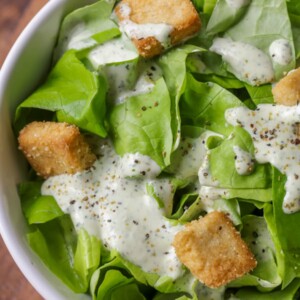 Creamy Pesto Dressing Recipe
Creamy Pesto Dressing - this salad dressing is SO yummy and it only takes a handful of ingredients! Buttermilk, mayo, sour cream, pesto, and parmesan cheese!

Ingredients
1/2

cup

low-fat

buttermilk

1/2

cup

mayonnaise

1/2

cup

sour cream

3

tbsp

pesto

2

tbsp

grated parmesan cheese
Instructions
In a bowl, whisk all the ingredients until well combined.

Keep refrigerated until ready to serve. ENJOY!
Recipe adapted from Savory Sweet Life. 
TRIED & TRUE FINDINGS:
DIFFICULTY: super simple
HOW MANY DOES IT FEED: makes 1 cup
ANY CHANGES MADE: increased amounts to make more (we have a big family)
ANY SUGGESTIONS FOR NEXT TIME: will serve the salad with grilled chicken and shaved Parmesan.
This is another one of our favorite salad dressing recipes: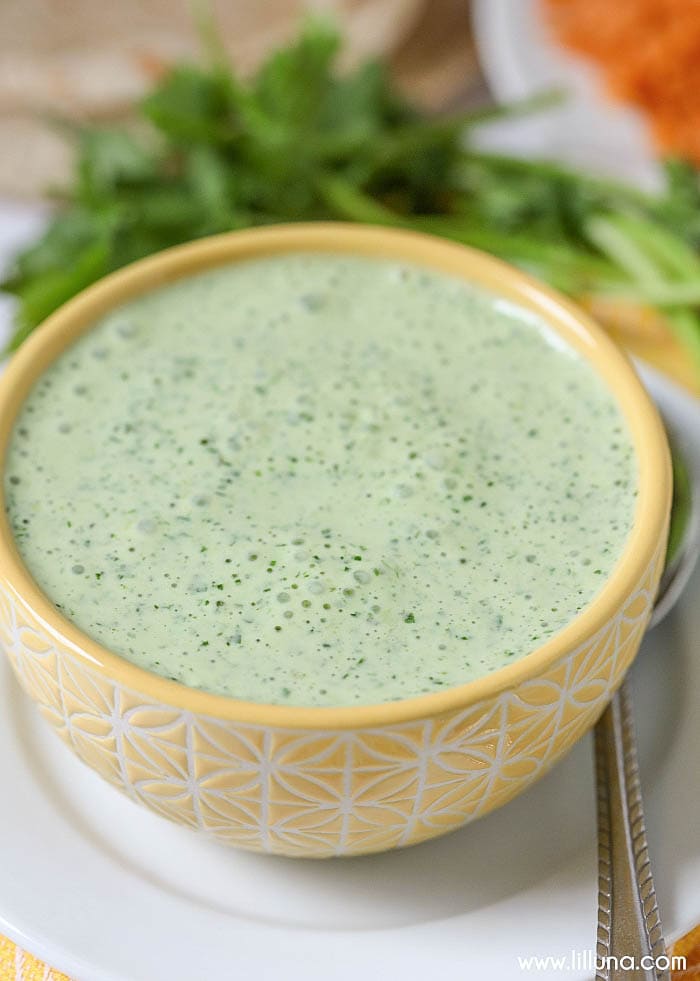 Cafe Rio's Cilantro Ranch Salad Dressing
And for more great salad recipes, check out:
ENJOY!