You're about to start a recipe and realize you don't have one of the key ingredients—buttermilk! Don't you worry, we've got the solution. Keep reading for all of our buttermilk substitutes!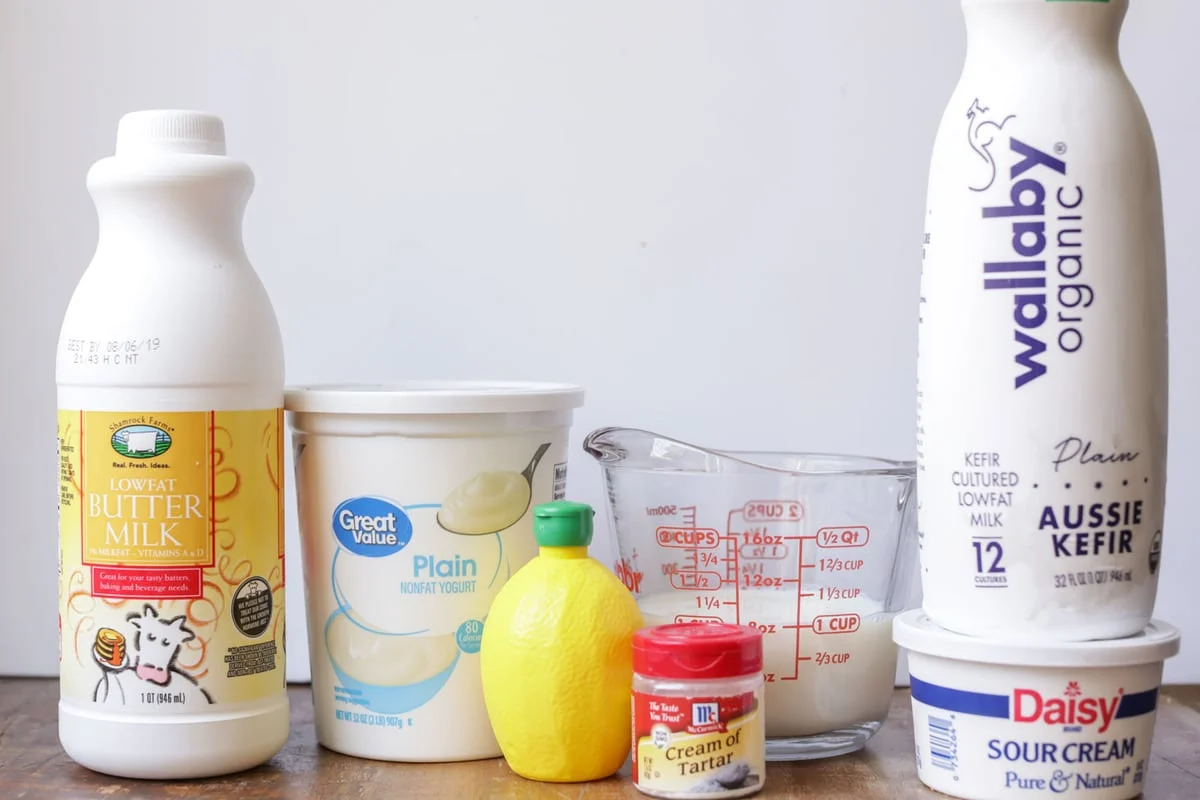 Don't have buttermilk? make it!
There are a lot of recipes that call for buttermilk. Biscuits, buttermilk pancakes, buttermilk syrup…
Sometimes I want to make these recipes but I don't have any buttermilk in my fridge. That's where these simple buttermilk substitute recipes come in and save the day! So instead of having to run to the store, just use one of these subs instead.
What is the difference between milk and buttermilk: First off, buttermilk is NOT milk that has gone bad. If you have sour smelling milk, toss it out. Buttermilk is milk combined with lactic acid. The acid reacts to the baking ingredients and produces a tangy taste along with a lighter fluffy texture.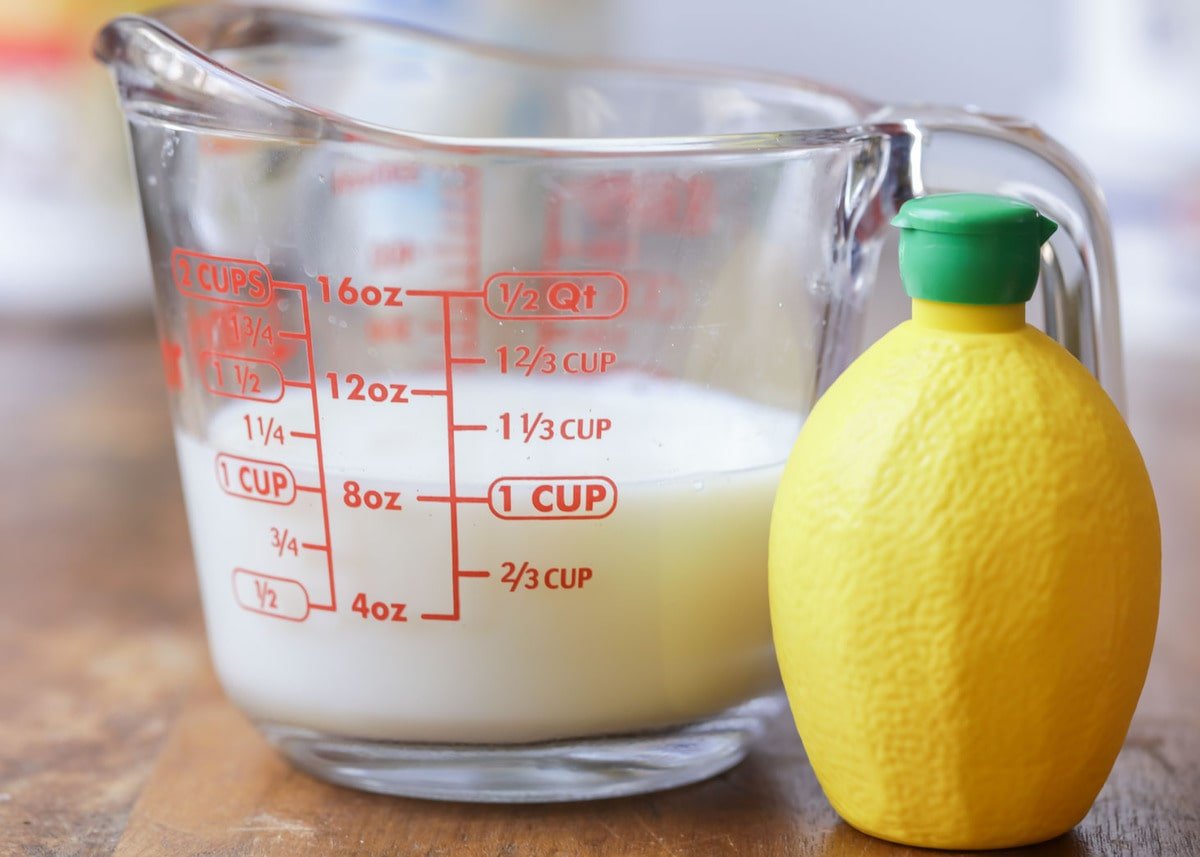 What is a Substitute for Buttermilk?
There are a few substitutes for buttermilk that you can use, or you can even make your own buttermilk. Both are great options!
Always use a 1:1 ratio substitute. so if the recipe calls for ½ c buttermilk, then use ½ c milk substitute.
Need 2 cups buttermilk? Use 2 cups of the substitute.
You get the idea. 😉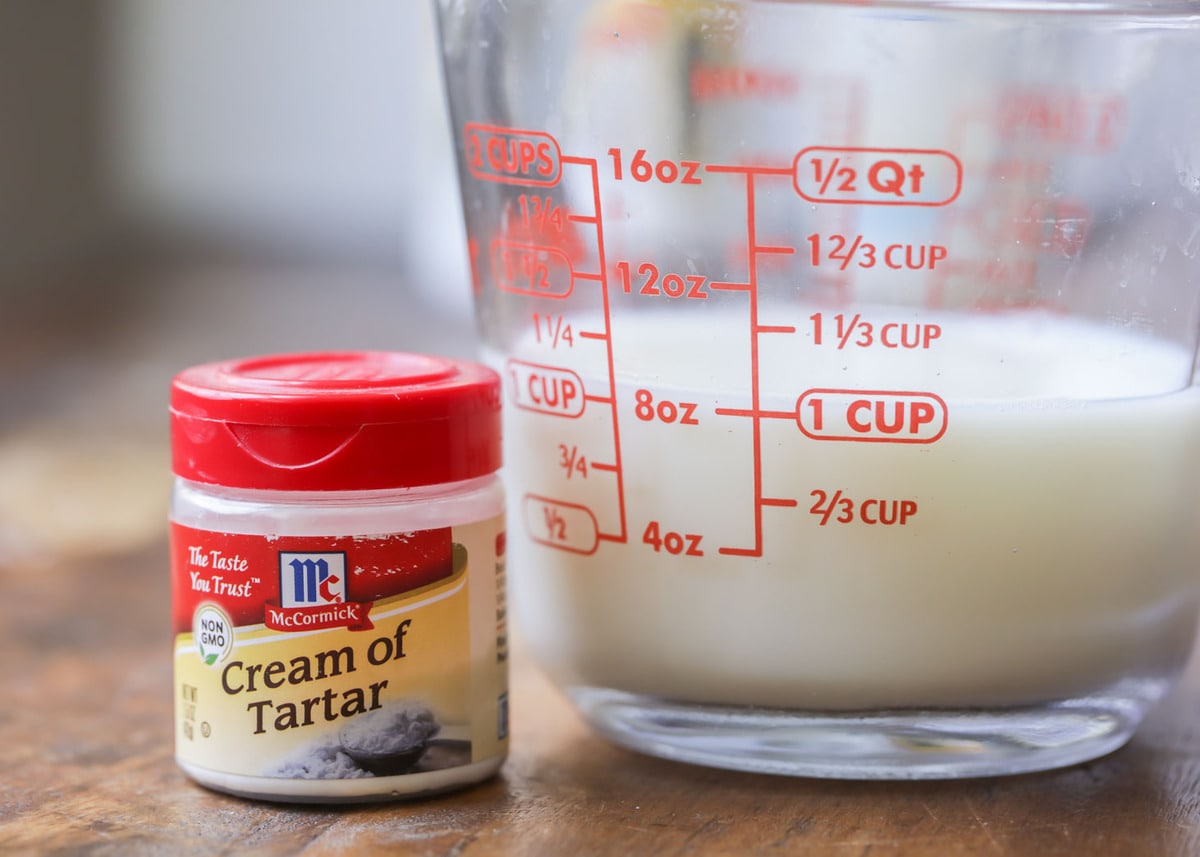 How to Make Buttermilk
There are many ways to make buttermilk. Our go-to recipe usually is with milk and lemon juice. But today, we are not only sharing this recipe, but as well as several others you can use as well.
Substitution options: 
If you need to make 1 cup of buttermilk substitute you'll need:
1 cup of milk

Add 1 tbsp of white vinegar OR lemon juice OR cream of tartar. Do not add all three. Only choose one to mix with the milk (we typically use lemon juice)

Stir and let it sit for 5 minutes
It's that easy. After it has set for 5 minutes, you're ready to use it in any recipe that calls for buttermilk.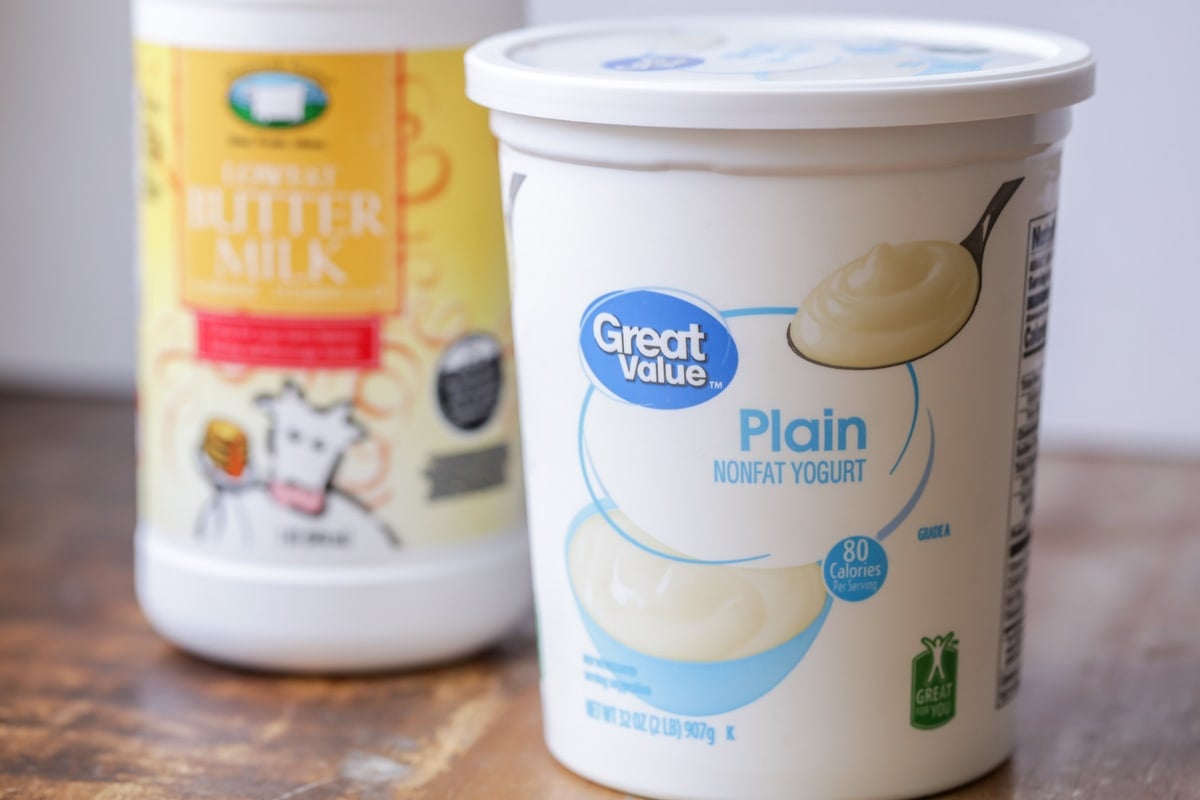 Buttermilk Substitute Yogurt
Another substitute can be made with yogurt. Here is what you'll need:
 ¾ cup plain yogurt 

¼ cup milk

Mix and sit for 5 minutes
Note: always allow the mixture to rest for 5 minutes so allow it so combine and curdle a bit.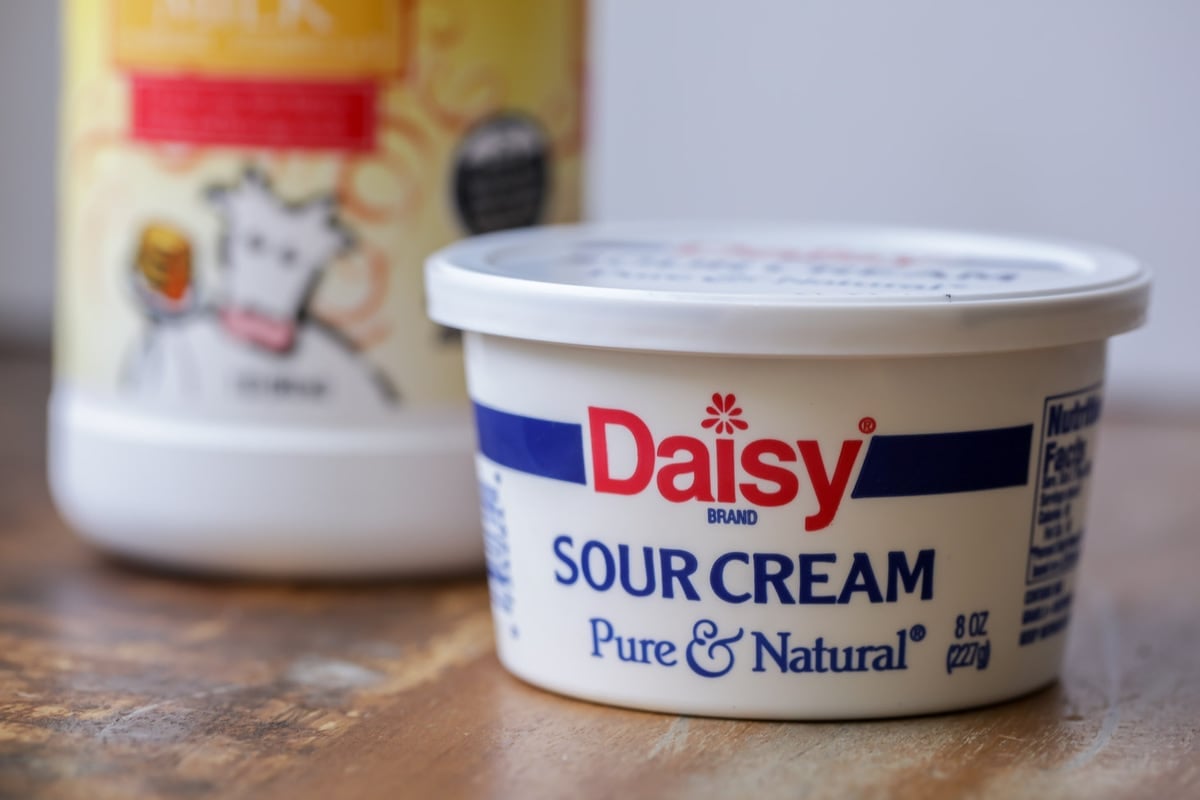 Sour Cream + Kefir Substitute
Another one? Whisk together sour cream and milk (or even water).
 2/3 cup sour cream

⅓ cup milk

Mix and sit for 5 minutes
This hack is particular good in coffee cakes and pancakes.
KEFIR: No tinkering needed for this one: substitute equal parts kefir for buttermilk in any recipe—just make sure it's unsweetened, unflavored kefir.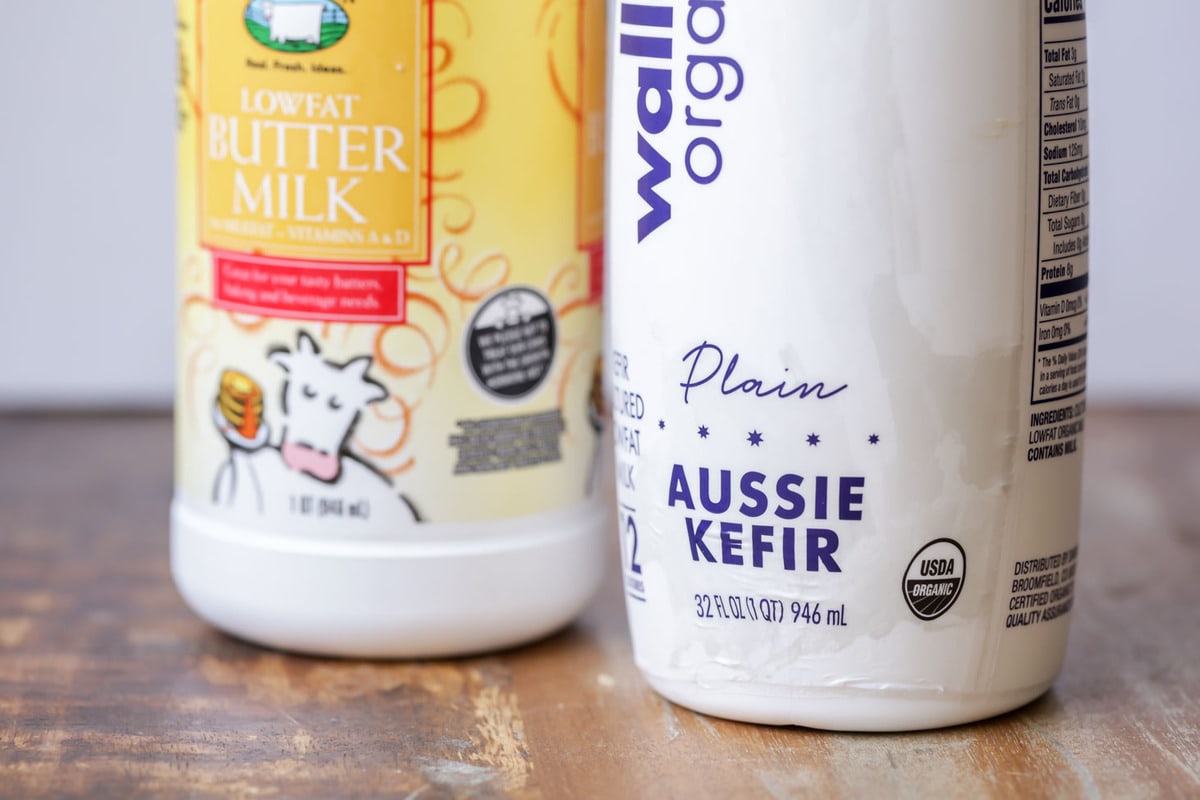 Storing Info
Store: Store buttermilk in an airtight container like a mason jar in the fridge for 1-2 weeks. 
Can you freeze buttermilk substitute? You can freeze buttermilk and the buttermilk substitute. Hopefully, between the two you'll always have some on hand. I suggest using an ice cube tray. Measure 1 tbsp of buttermilk for each slot in the tray. Freeze. Once frozen, transfer the cubes to a freezer Ziploc. Label and keep frozen for up to 3 months. 
Recipes using Buttermilk:
Buttermilk Substitute Recipe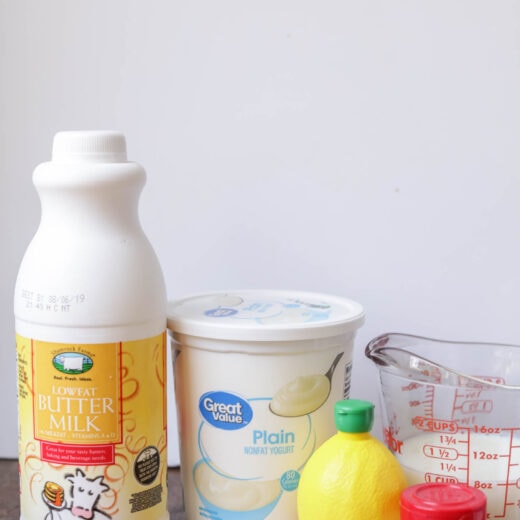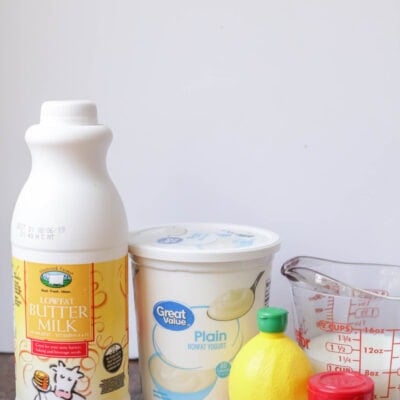 When you need buttermilk for recipe but don't have any on hand, you can quickly make your own as a substitute!
Ingredients
1

cup

milk

1

tbsp

lemon juice
Instructions
Stir ingredients together until combined.

Let sit for 5 minutes before using in a recipe.
Notes
If you don't have lemon juice, you can also use the same amount (1 tbsp for every cup of milk) of white vinegar OR cream of tartar.
You can store your buttermilk substitute in the fridge in an airtight container, such as a mason jar, for 1-2 weeks.