Tender homemade buttermilk pancakes turn out light and fluffy every time. These golden beauties are impossible to resist!
Once you make these buttermilk pancakes from scratch, you'll never make them any other way! Try serving these tasty morsels with Buttermilk Syrup, Healthy Egg Muffins, and Orange Juice Smoothie.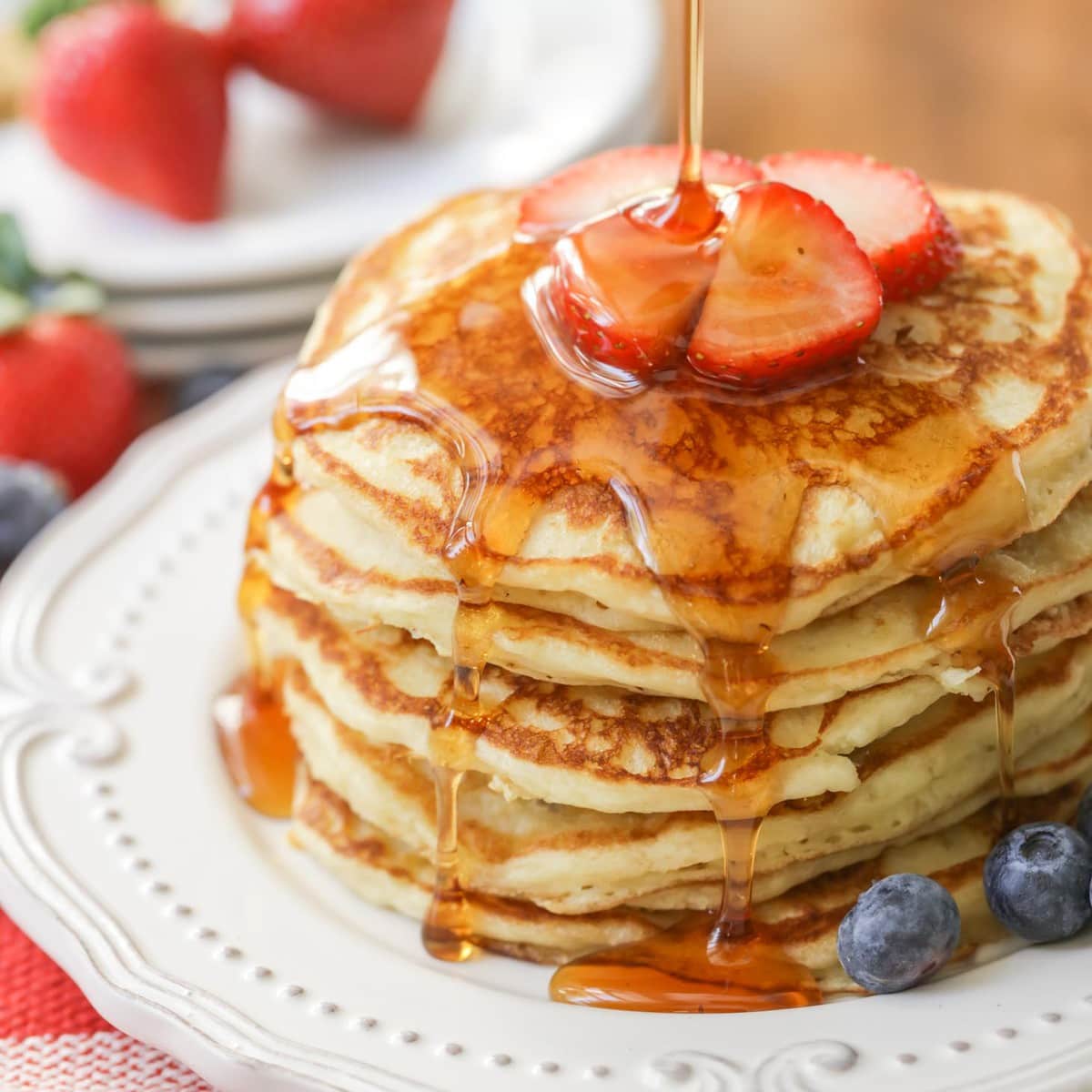 Homemade Buttermilk Pancakes
I think it's safe to say that one of my favorite breakfast dishes is pancakes – more specifically today's butter-y, syrup-covered Buttermilk Pancake recipe! I've loved pancakes for as long as I can remember but had never really made a homemade-from-scratch recipe until recently.
Making them from scratch is nearly as simple as using a store bought mix, but the little extra effort is SO worth it because the pancakes end up being much more fluffy and flavorful.
We've been on a pancake kick lately trying all kinds of flavors, like Peanut Butter Banana Pancakes, Apple Pancakes, even Bacon Pancakes! I have always wanted to try a classic buttermilk version and I'm glad we finally did.
The result was amazing and the kids ended up eating all of them in about .2 seconds (Seriously!). Since we always have breakfast for dinner on Wednesday nights, we will definitely be adding this recipe to the rotation.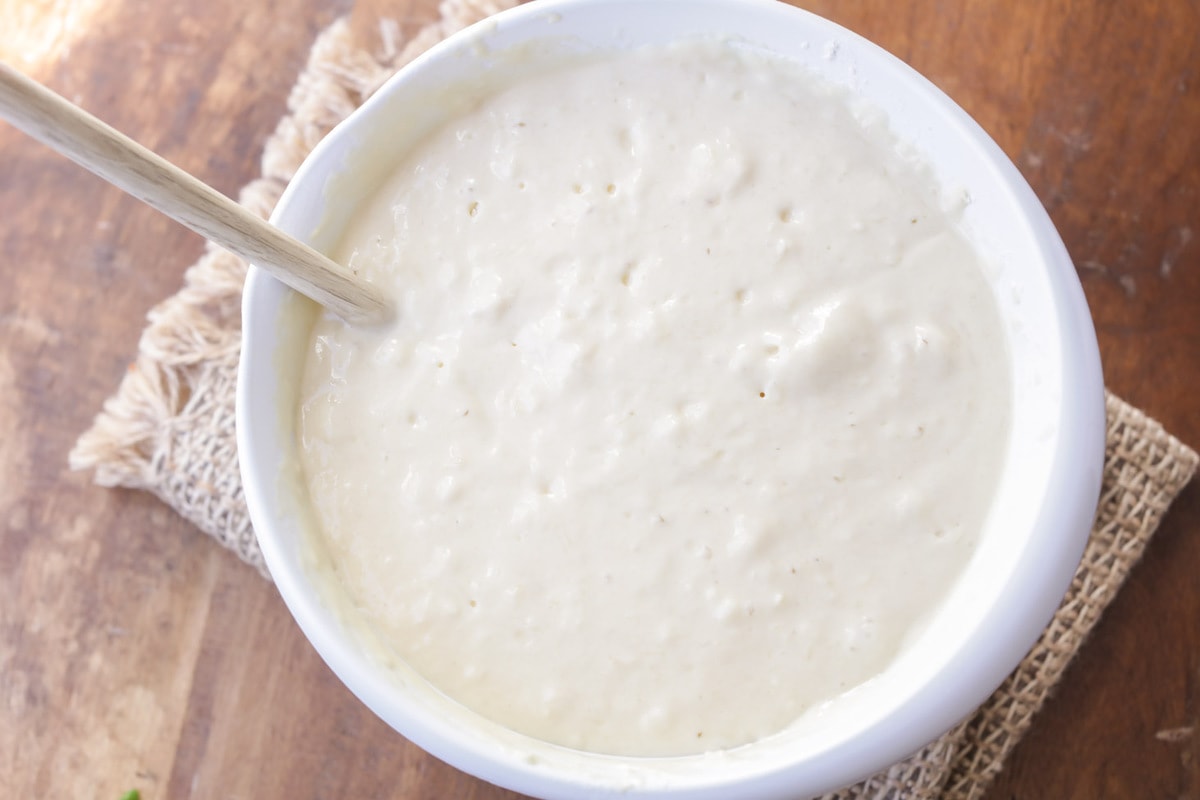 How to make buttermilk pancakes:
After making buttermilk pancakes from scratch, you'll never go back to the store-bought mixes!
WET INGREDIENTS. Mix buttermilk, eggs, milk, melted butter and vanilla. Also mix together all the dry ingredients in a separate bowl.
DRY INGREDIENTS. Combine the wet and dry ingredients, stirring with a wooden spoon until well blended. Pour the batter, 1/2 cup at a tim, onto a heated griddle.
COOK. Cook until browned on each side. Serve warm and enjoy the best buttermilk pancakes you've ever tried! Top with syrup and your favorite berries, and get ready to fall in love. 😉
Tips for making the best buttermilk pancakes:
Use real buttermilk. I know it's not common to have buttermilk on hand, but trust me, in this recipe the real thing is better than any milk+vinegar substitute!
If you can, start with the eggs, milk, and buttermilk at room temperature.
Do not over-mix the batter. There might be a few lumps which is totally fine!
Let the batter rest for a few minutes after mixing to let the leavening ingredients work their magic and make the batter light and fluffy.
Lightly grease the pan with oil or cooking spray instead of butter. Regular butter will burn.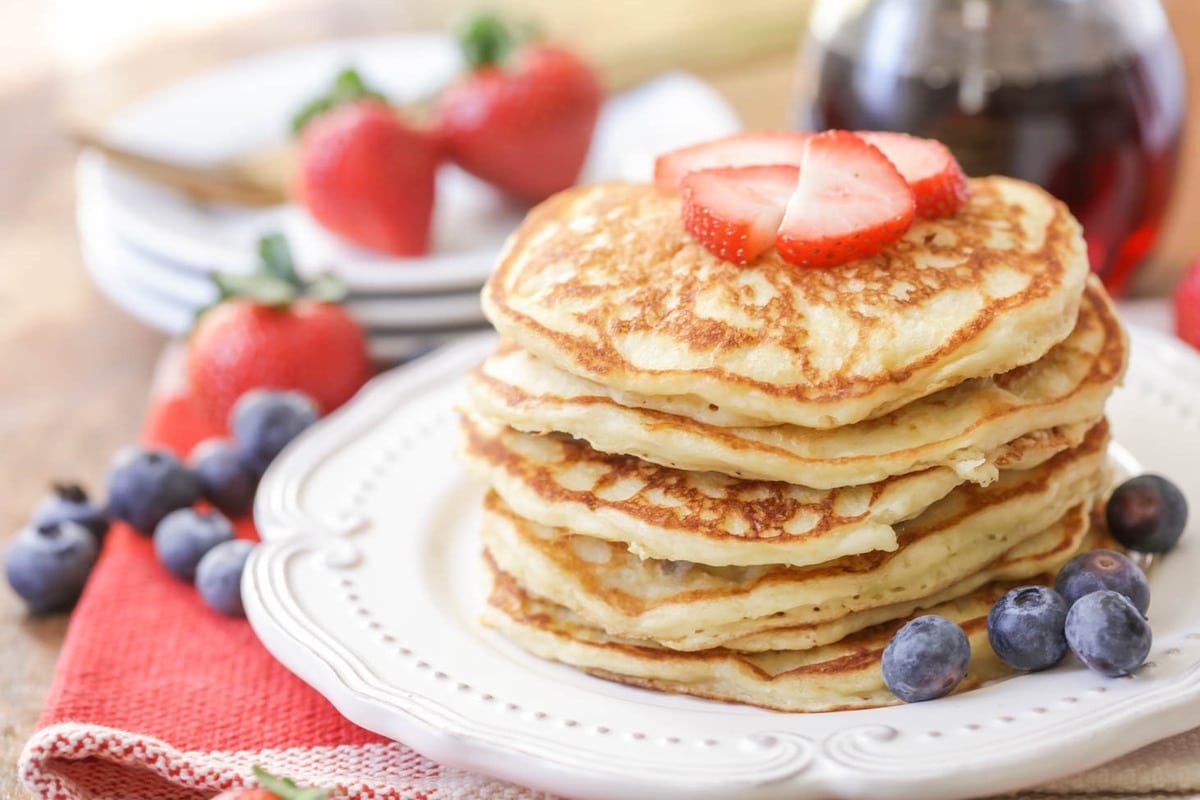 Storing Tips
You can always cook all the batter, and FREEZE the left over pancakes you don't eat (see instructions below).
Pancakes are one of the best make-ahead-and-freeze food items! You can make a bunch at once, and then place in a freezer safe bag once they cool to room temperature.
Make sure you separate each pancake with wax paper so they don't stick together when they freeze. They keep well for 1-2 months.
If you want to save the extra batter and make pancakes for breakfast again tomorrow, you can easily STORE the batter in a bowl and cover tightly with plastic wrap, or store in an airtight container. Keep it in the fridge for up to two days.
To REHEAT buttermilk pancakes:
Microwave – This is good for small batches of pancakes. Stack 1-5 cakes on a microwave safe plate and heat for 20 seconds for one pancake, adding 10 seconds for each additional one.
Oven – If you're reheating a large amount of cakes, this is your best option. Put several pancakes flat on a sheet pan and cover with tinfoil. Bake at 350 for 10 minutes (it may be less time if your pancakes are not frozen).
Toaster – If you're reheating pancakes for one person, this will suffice. Although, you have to watch it like a hawk to make sure your pancakes don't burn to a crisp!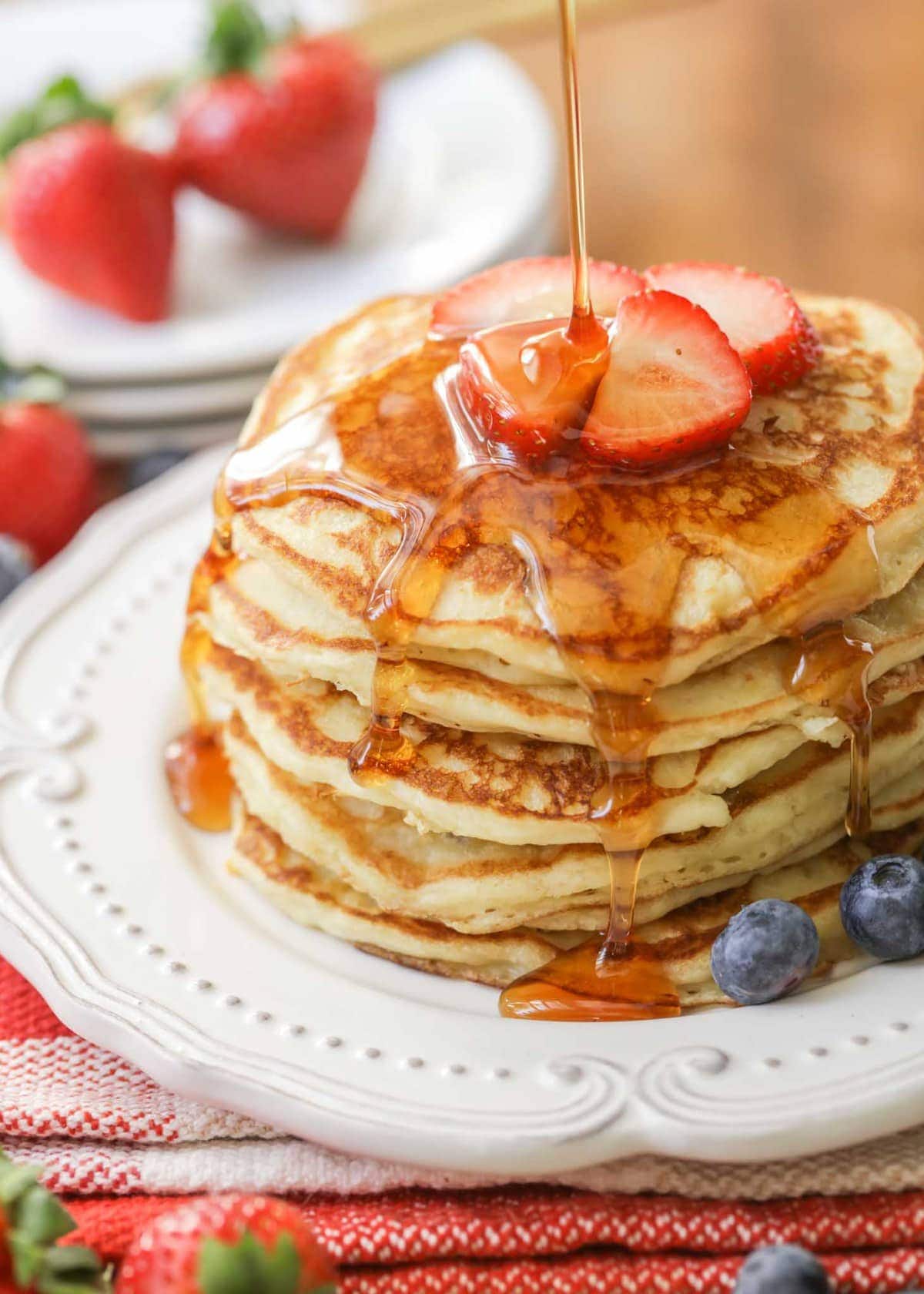 For more pancake recipes, check out: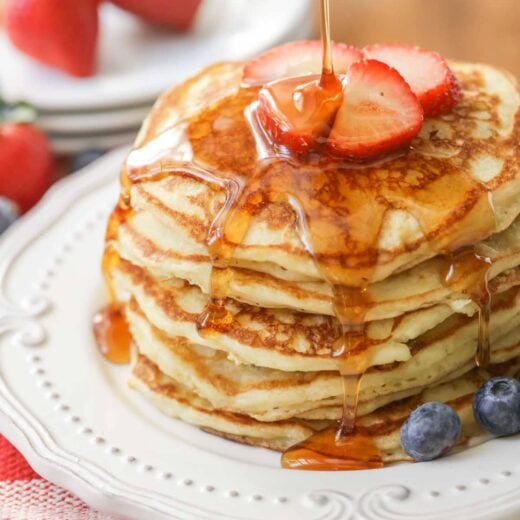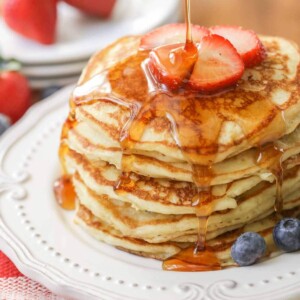 Buttermilk Pancake Recipe
Tender homemade buttermilk pancakes turn out light and fluffy every time. These golden beauties are impossible to resist!
Instructions
Combine flour, sugar, baking powder, baking soda and salt in a large bowl.

In a separate bowl, beat buttermilk, milk, eggs, melted butter and vanilla together.

Using a wooden spoon, mix the wet and dry ingredients together until just combined. Don't overmix! There will probably be flour lumps, which is okay.

Pour 1/2 cup of batter at a time onto a lightly greased, heated griddle.

Brown pancakes on both side and serve warm. ENJOY!
Nutrition
Calories:
154
kcal
,
Carbohydrates:
20
g
,
Protein:
4
g
,
Fat:
5
g
,
Saturated Fat:
3
g
,
Cholesterol:
41
mg
,
Sodium:
288
mg
,
Potassium:
179
mg
,
Sugar:
4
g
,
Vitamin A:
220
IU
,
Calcium:
98
mg
,
Iron:
1.2
mg
Nutrition information is automatically calculated, so should only be used as an approximation.
Making this recipe? Tag us!
Share it with us on Instagram using the hashtag #lilluna, so we can see what you're creating in the kitchen!