Have I told you guys how much I LOVE breakfast recipes? We love breakfast so much that we have it for DINNER one night a week. Do you do the same thing? One of the recipes we have enjoyed ever since I was little are German Pancakes. My parents have been making these for as long as I can remember, and they were always a favorite. Now that I'm older, we make them for our own little family and I'm reminded just how yummy and simple they are. It's like eggs and pancakes in one, and if you've had them before you know just how yummy they are. We usually have regular syrup with them, but I'm thinking I need to make Buttermilk Syrup next time to get that delicious combo of sweet and salty!!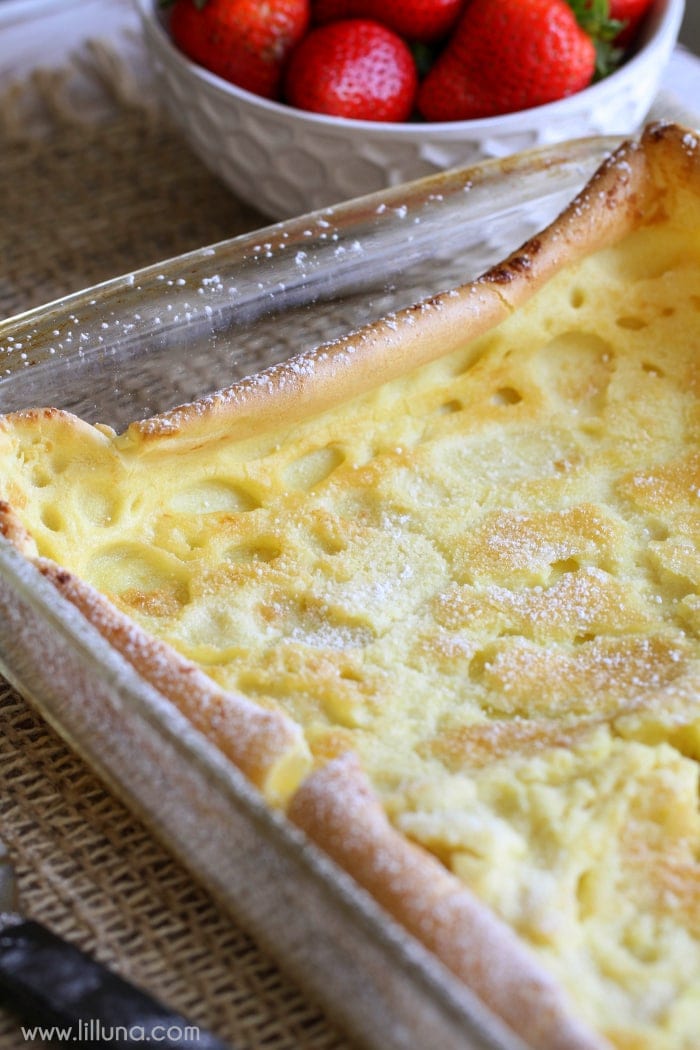 MY OTHER RECIPES
Top it off with powdered sugar!!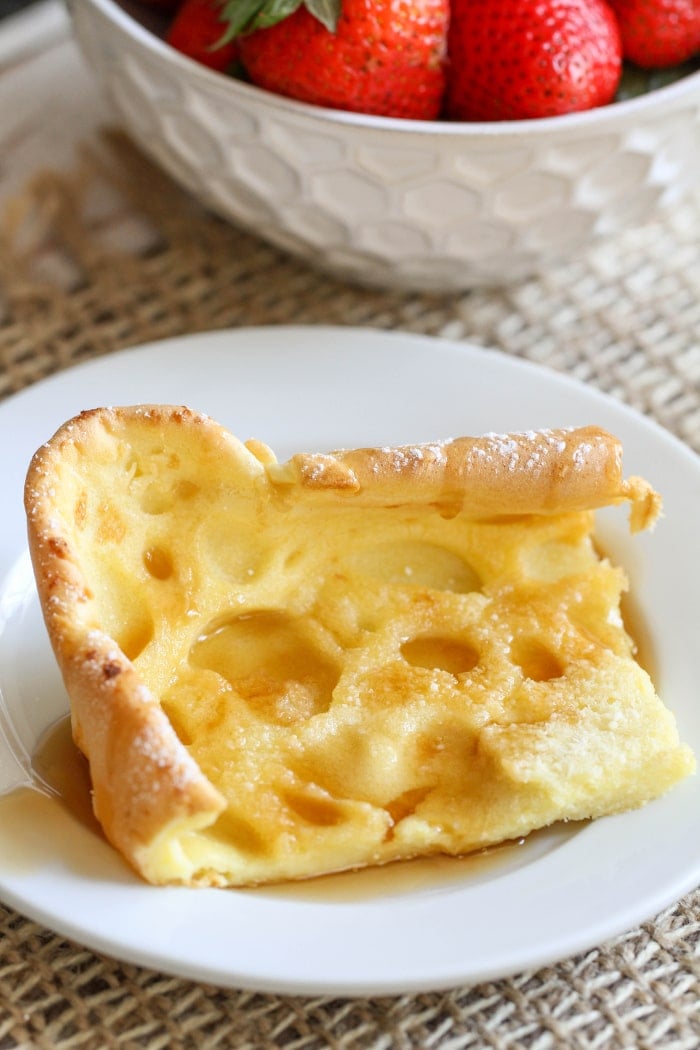 Seriously, these are the best!!! I think we'll make them this week for Breakfast night. 😉 Here's the recipe we've enjoyed for years…
For more pancake recipes, check out:
How to make German Pancakes:
German Pancakes
German Pancakes - a breakfast family favorite recipe we love to make! They're EASY and light and fluffy too!!
Ingredients
6 eggs
1 cup milk
1 cup flour
½ tsp. salt
5 TB butter
Instructions
Preheat oven to 450. In a medium bowl, whip eggs together. Add milk, flour and salt.
In warmed oven, heat your butter in a 9x13 pan. Pour batter into pan of melted butter. Bake for 15-20 minutes. The sides will be overflowing and fluffy but will calm down once removed from oven. Serve immediately with syrup, cinnamon or whatever sounds great to you!