The easiest and yummiest basic pancake recipe. Use this recipe if you're out of mix for delicious pancakes that everyone will love. Plus, check out all our tips on how to change them up for even more flavor!
If you love these pancakes, you'll also love our buttermilk pancakes and fluffy pancakes! They're recipes the whole family will enjoy!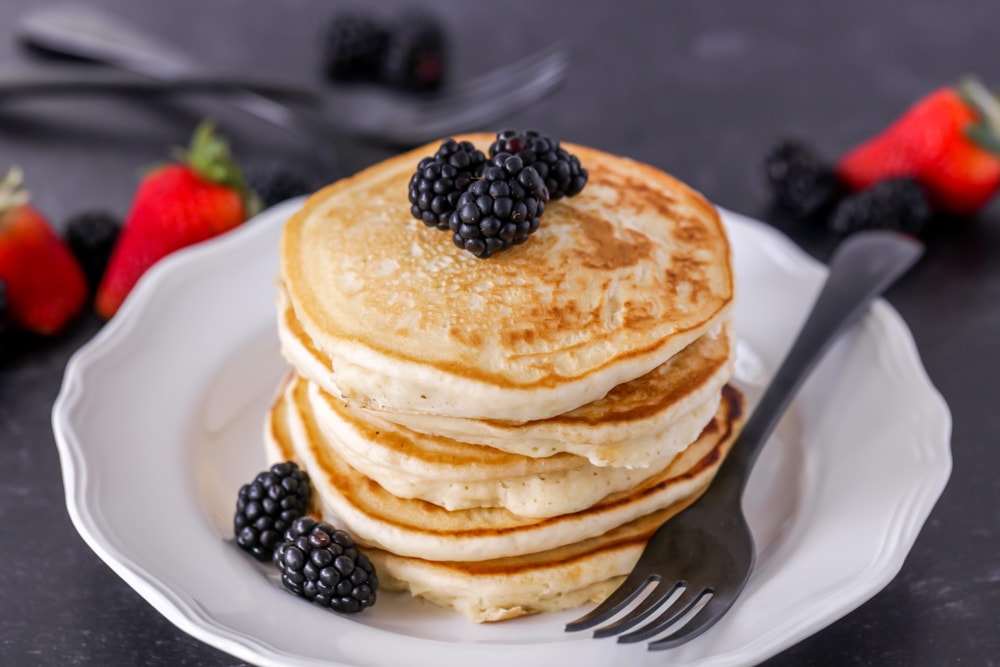 The best Homemade pancake recipe
I think it's safe to say that most people LOVE pancakes.
They're simple – they're quick – they're delicious slathered in butter and syrup. What's not to love?
Many rely on store-bought pancake mixes, which are great. But just in case you don't have any, we're going to show you a very delicious, basic pancake recipe that you can use. We will also show you how to change up the pancake mix (whether it's store bought or homemade) to make it even better with the flavors you love most!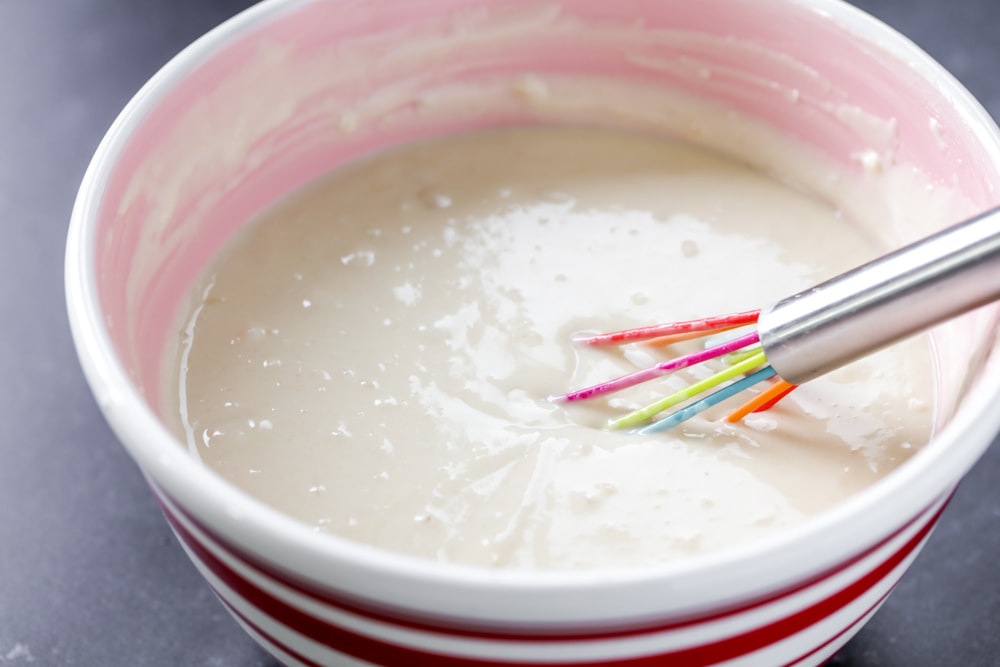 pancake mix recipe
They're so simple to make!
DRY INGREDIENTS. In a large bowl, sift together the dry ingredients: Flour, baking powder, salt and sugar. That's your pancake mix!
You can store this in a jar or air-tight container. But to make pancakes out of it, do the following…
WET INGREDIENTS. Make a well in the center of the dry ingredients. Pour in the milk, egg and melted butter. Mix until smooth
COOK PANCAKES. Lightly oil a griddle, or frying pan and heat to medium high heat.
Serve warm and top with butter or fruit and syrup (or are personal favorite buttermilk syrup).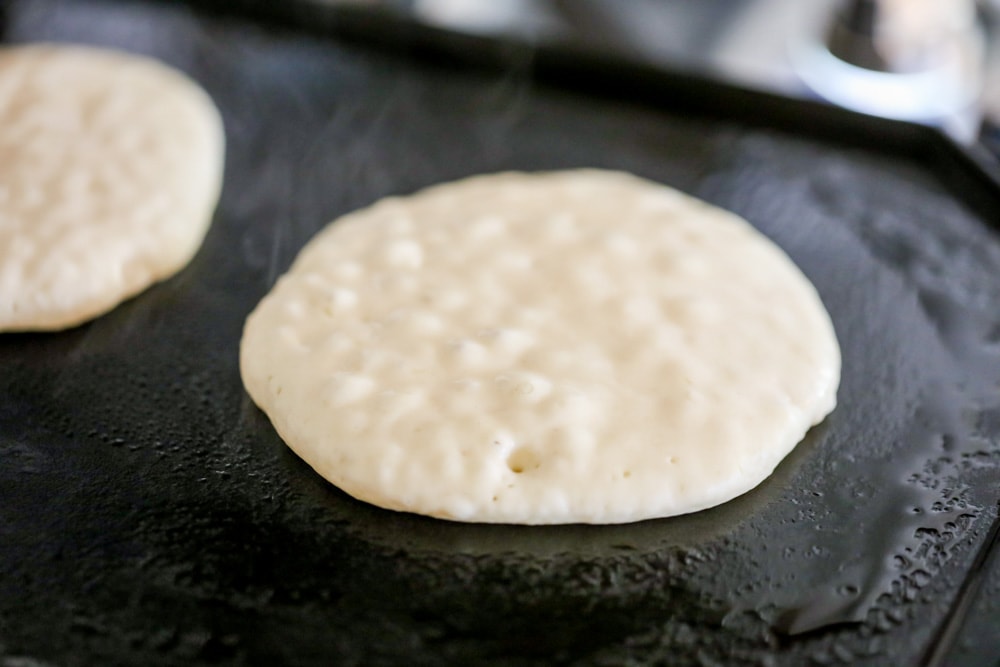 Storing + Topping Ideas
We have a blog post ALL about freezing pancakes. Be sure to check it out for all our tips.
But, TO STORE, you'll want to separate pancakes with parchment paper and place in a freezer-safe bag.
If you're looking for topping ideas, here are a few:
The options are endless – but be sure to keep scrolling to see how you can change up this simple pancake recipe for even more flavor.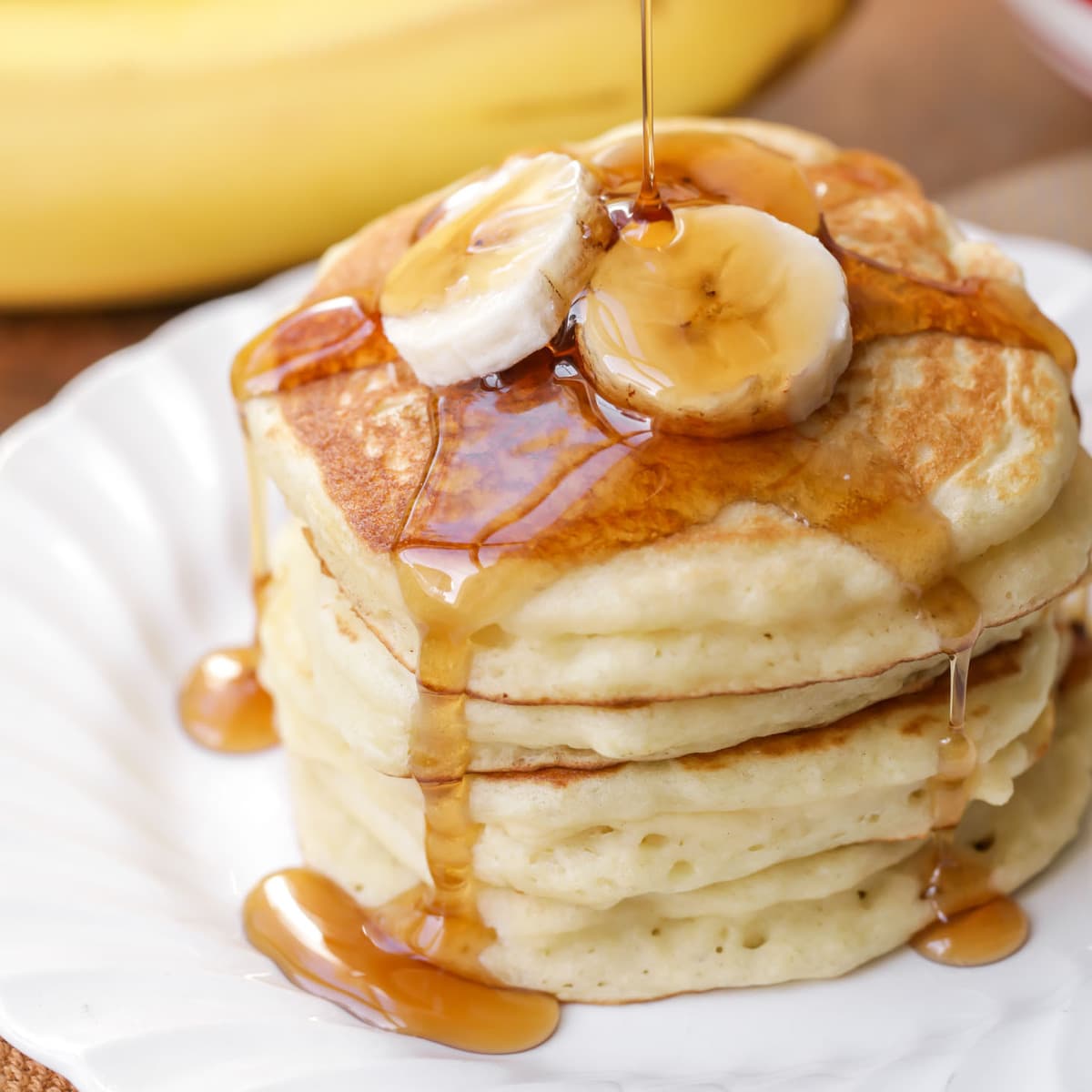 Pancake Mix Add ins
Pancakes with syrup on their own are delicious, but it's nice to be able to change them up too. We've listed out below what you can do to modify the recipe to create an entirely new pancake that is also delicious and perfect for the season or holiday.
Be sure to let us know your favorite way to change up classic pancakes!
Fruity + sweet pancakes
Banana Pancakes

Add banana slices to partially cooked pancakes

Apple Spice Pancakes

Add ⅓ cup applesauce and 1 teaspoon of cinnamon to the batter

OR use 1 grated granny smith apple and a teaspoon of cinnamon

Lemon Blueberry Pancakes

Lemon zest, lemon juice, and blueberries

Peach Pancakes

Chop up drained peach halves into small pieces and gently fold into the batter

Island Pancakes

Add ⅓ cup crushed pineapple(drained), and 3 tablespoons of shredded coconut

Chocolate Strawberry Pancakes

Add chocolate chips and strawberry slices into the pancake batter

Cinnamon Roll Pancakes

Brown sugar, cinnamon, and vanilla

Raspberry White Chocolate Chip Pancakes

Fresh raspberries and white chocolate chips

Brownie Batter Pancakes

Incorporate ¼ cup brownie mix and ½ cup chocolate chips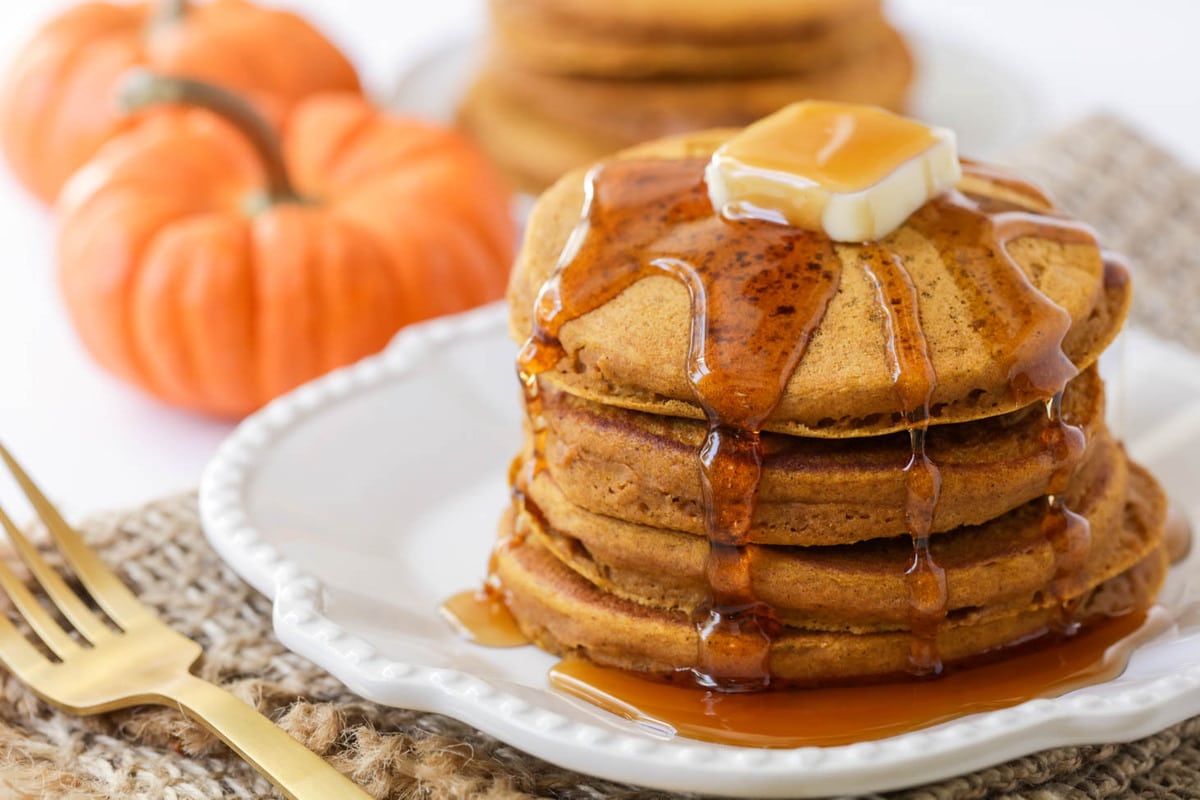 Seasonal + Festive Pancakes
Pumpkin Pancakes

Add ⅓ cup pumpkin puree and ½ teaspoon of pumpkin spice to the batter

Gingerbread Pancakes

Ginger, cinnamon, cloves, molasses

Eggnog Pancakes

Use eggnog instead of milk

Hot Cocoa Pancakes

2 tablespoons of cocoa powder added to the batter

Carrot Cake Pancakes

Use 1 cup of shredded carrots, 1 tsp cinnamon, ¼ teaspoon of allspice, ¼ teaspoon of nutmeg

Bacon Pancakes

Add chopped bacon pieces to the batter before cooking

Maple nut Pancakes

Add ⅓ chopped walnuts and 2 tablespoons of maple syrup to the batter

Funfetti Pancakes

Use funfetti cake mix and a ⅓ cup of rainbow sprinkles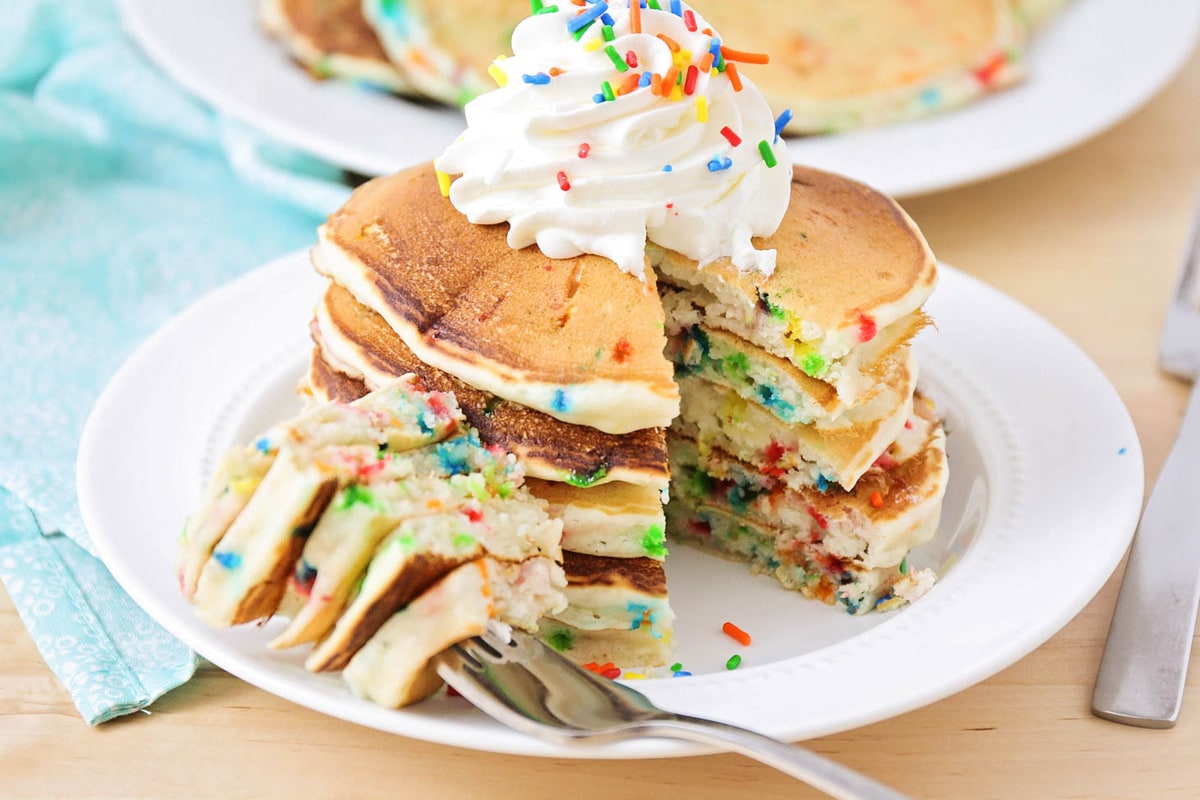 For even more pancake recipes, check out: