Delicious and Fluffy Chocolate Chip Pancakes served with a Macadamia Almond Buttermilk Syrup, making it an amazing new breakfast recipe to try.
Pancakes have got to be one of the best breakfast foods out there. Who agrees?? My whole family loves them so you better believe we have them a few times a month. Not only are they easy (and inexpensive) but they are delicious and can be easily changed up based on the ingredients you add to the mix and also the syrup you add. The kids' favorite version of this recipe is Chocolate Chip Pancakes, and who could blame them? You're adding chocolate to batter and covering it in sugar-y syrup. YUMMY!
Classic Syrup with A Twist
Today's recipe comes from Food.com and is a fantastic homemade pancake recipe. With chocolate chips mixed in, they are even more fluffy and tasty. We also made our classic Buttermilk Syrup, but my sister insisted we add some macadamia nuts and a little almond extract. It reminded her of a breakfast she had in Hawaii not too long ago, and I admit it made the pancakes even more delicious. Fortunately, these pancakes are great with any kind of syrup, but they will definitely be our new go-to chocolate chip pancake recipe!
We prefer milk chocolate chips, but semi-sweet work great too!
SYRUPPPPPPP!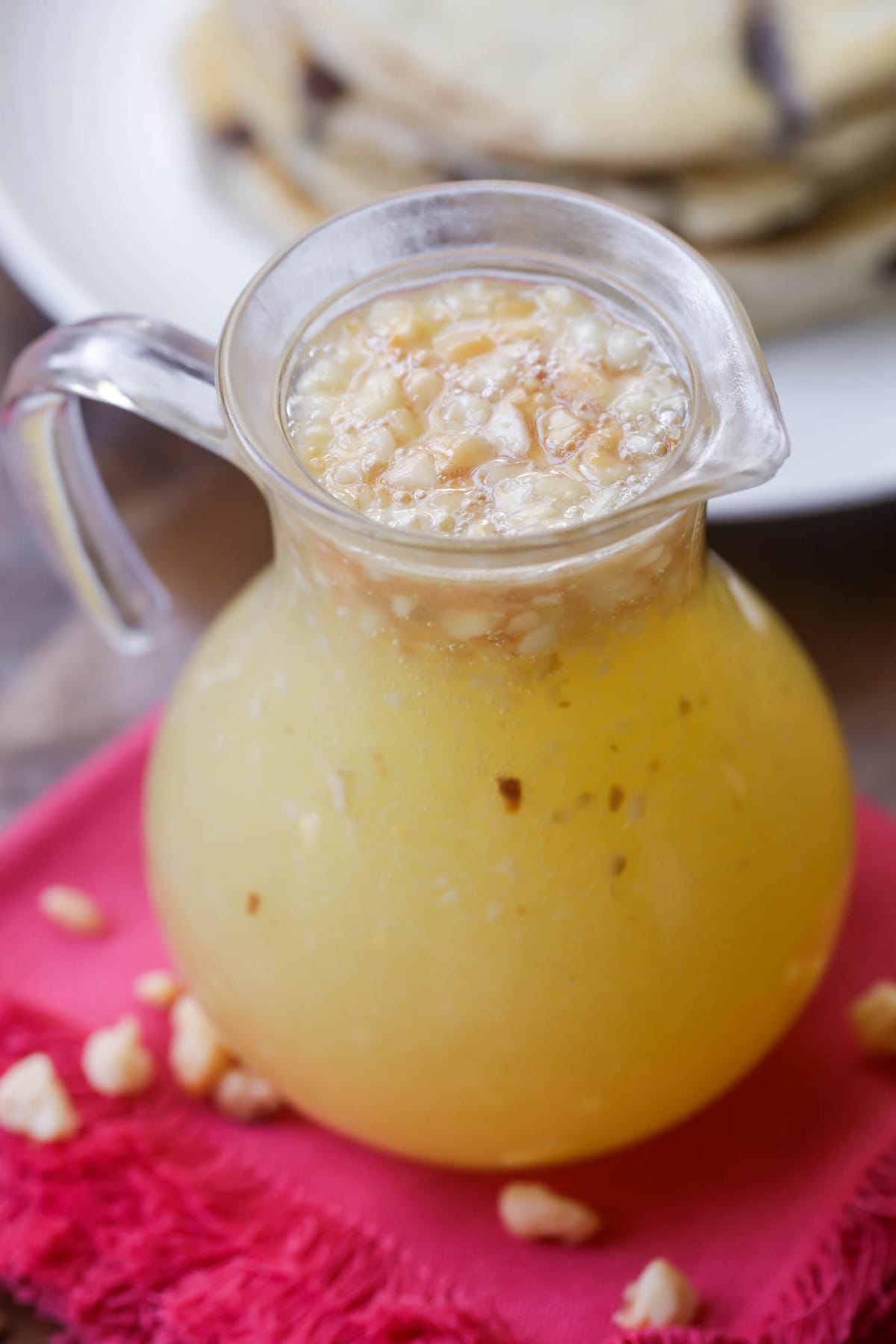 Macadamia Almond Buttermilk Syrup – use our regular Buttermilk Syrup recipe but instead of vanilla add 1 teaspoon almond extract and a half cup of chopped macadamia nuts. 😀
Wishing I had a stack of these bad boys right now!! Would love to know what other ingredients you've added to your pancakes and how they turned out. In the meantime, here's the recipe:
Chocolate Chip Pancakes:
Chocolate Chip Pancakes Recipe
Delicious and Fluffy Chocolate Chip Pancakes served with a Macadamia Almond Buttermilk Syrup!
Ingredients
2 1/2

cups

flour

2

tbsp

sugar

1/2

tsp

cinnamon

2

tbsp

baking powder

1/2

tsp

salt

4

eggs

2

cups

milk

1/2

cup

butter

melted

2

tsp

vanilla

2/3

cup

chocolate chips
Instructions
Preheat griddle or frying pan.

Combine flour, sugar, cinnamon baking powder and salt in a large bowl.

In a separate bowl mix together eggs, milk, butter and vanilla. Add to dry ingredients and beat until smooth.

Fold in chocolate chips and spoon batter into frying pan at the desired size.

Flip when top begins to bubble, and cook an additional minute.
Recipe from Food.com.
This is another favorite pancake recipe we love:
White Chocolate Berry Pancakes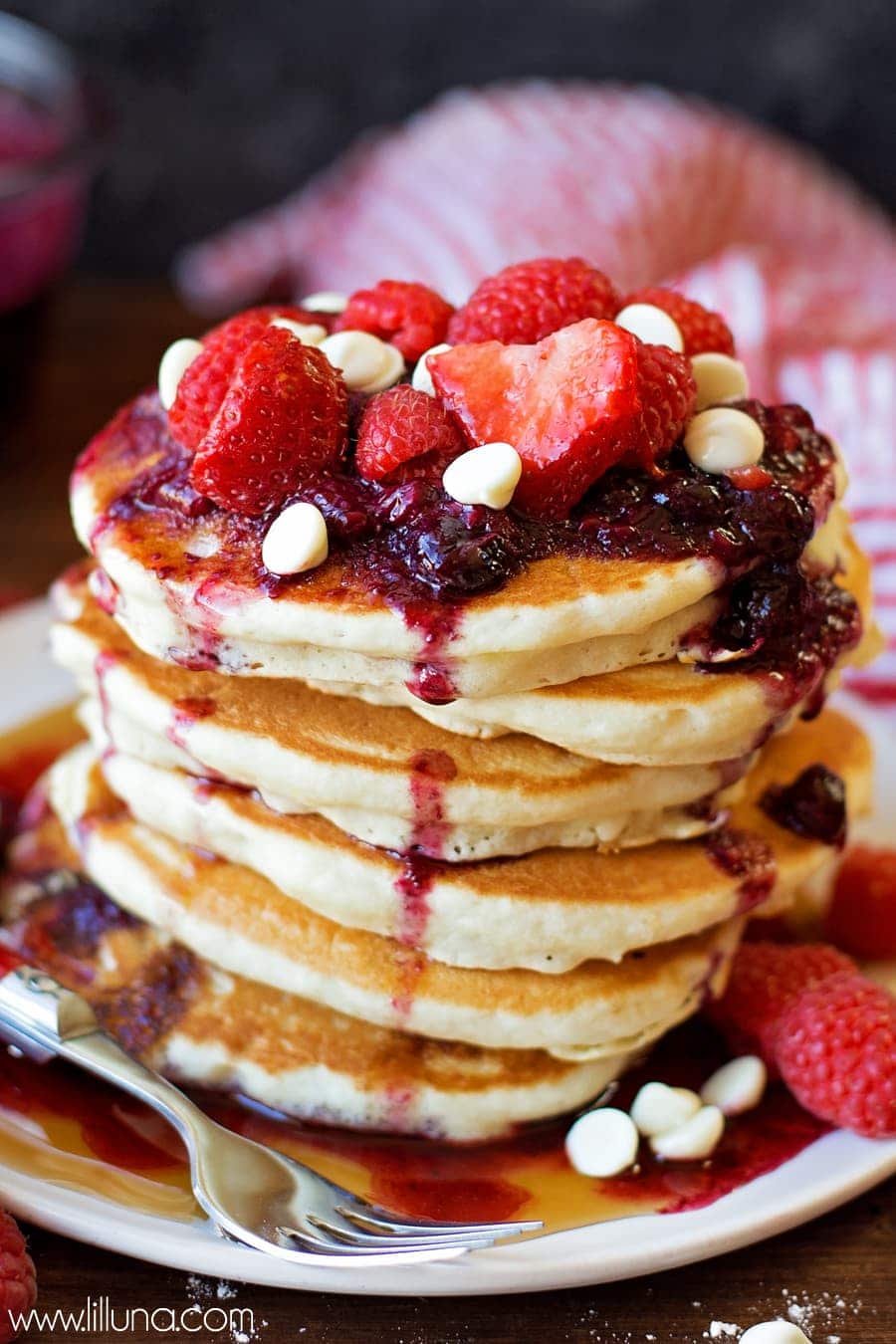 For more pancakes recipes, check out:
ENJOY!