When it comes to breakfast foods, pancakes are where it's at! They're quick and easy to make, incredibly versatile, and easy to make for a crowd. My kids love them, and we make them frequently at our house. My husband and I love them too! Pancakes are perfect for a quick dinner when you're too tired to cook, or a fun weekend breakfast. We've tried a variety of delicious pancake recipes, from these lemon poppyseed pancakes, to these white chocolate berry pancakes, and I love that they're so easy to change up with fun and delicious flavors. These apple cinnamon pancakes are some of my favorite pancakes that I've made, and they're perfect for celebrating the flavors of fall!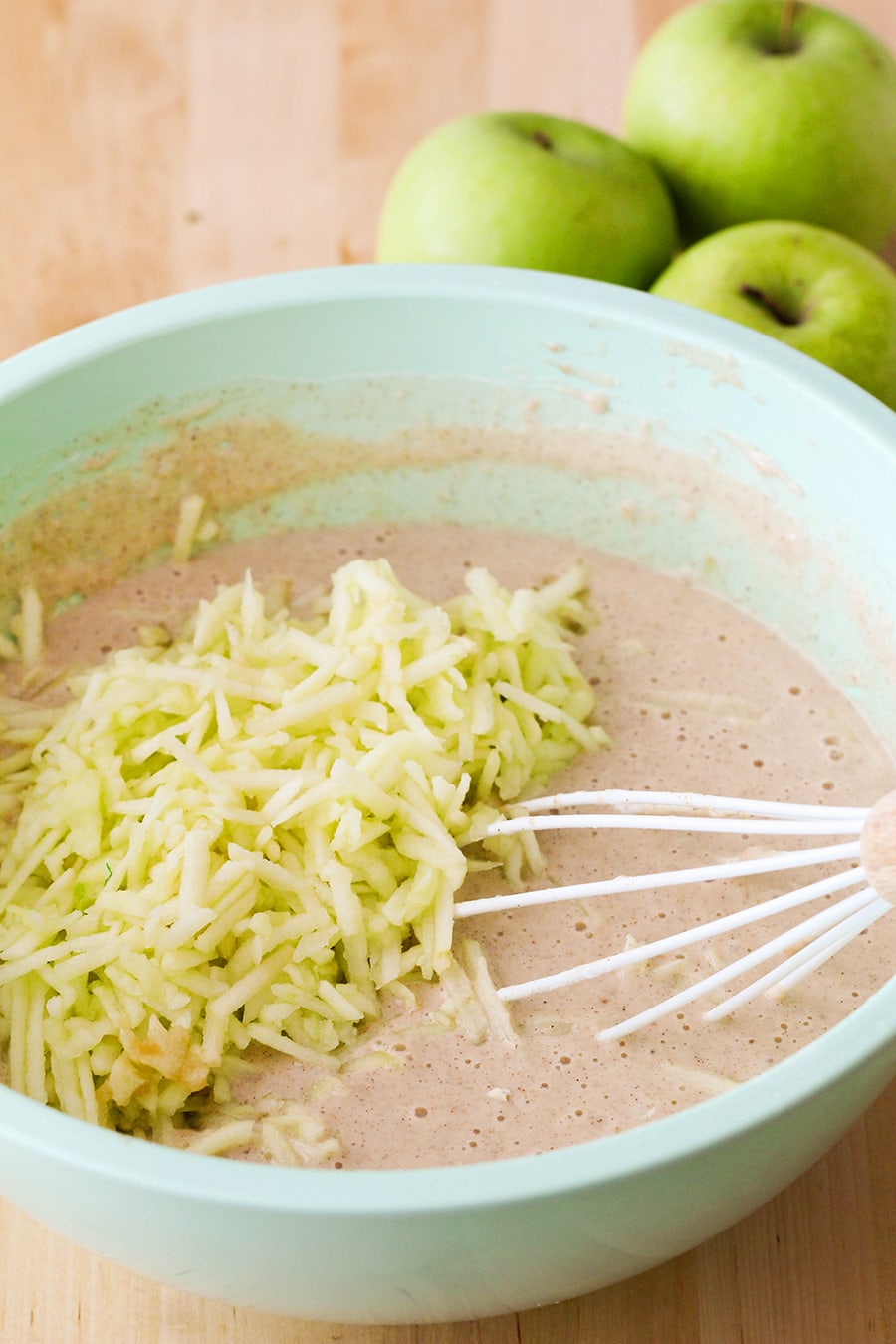 The lightly sweetened cinnamon batter is quick and easy to whip up, and I love the texture and flavor that the grated fresh apple adds. The pancakes cook quickly and get light and fluffy on the griddle. I can usually fit at least five pancakes on my griddle at a time, so I can have a pile of hot pancakes in only a few minutes. That works out perfectly for my ravenous family! 🙂
My favorite way to eat these pancakes is with butter and warm maple syrup on top. I also think they'd be great with homemade buttermilk syrup, or with apple butter spread on top. You really can't go wrong!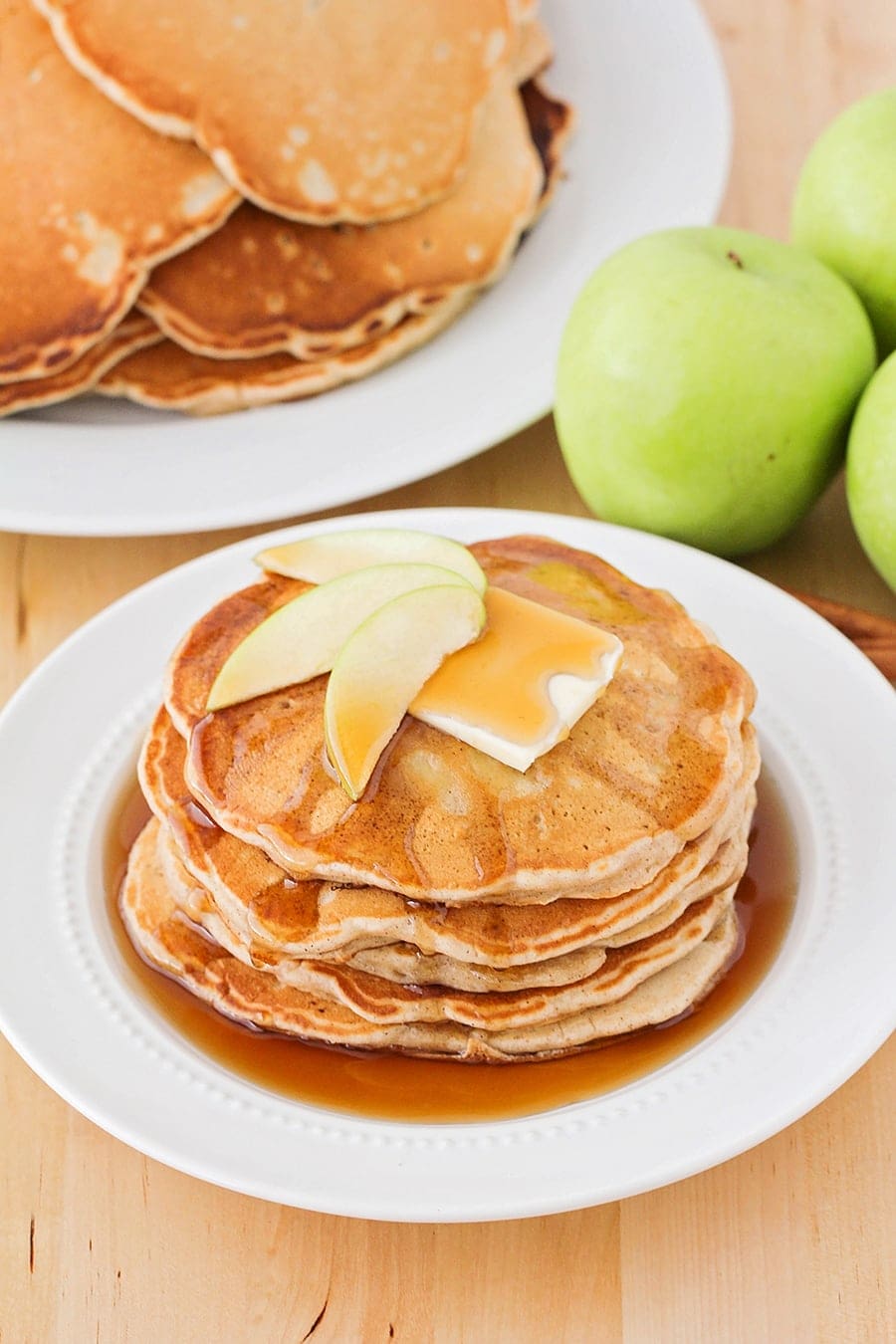 MY OTHER RECIPES
These apple cinnamon pancakes have the most delicious flavor and are so light and fluffy! They are the perfect breakfast for a fall day!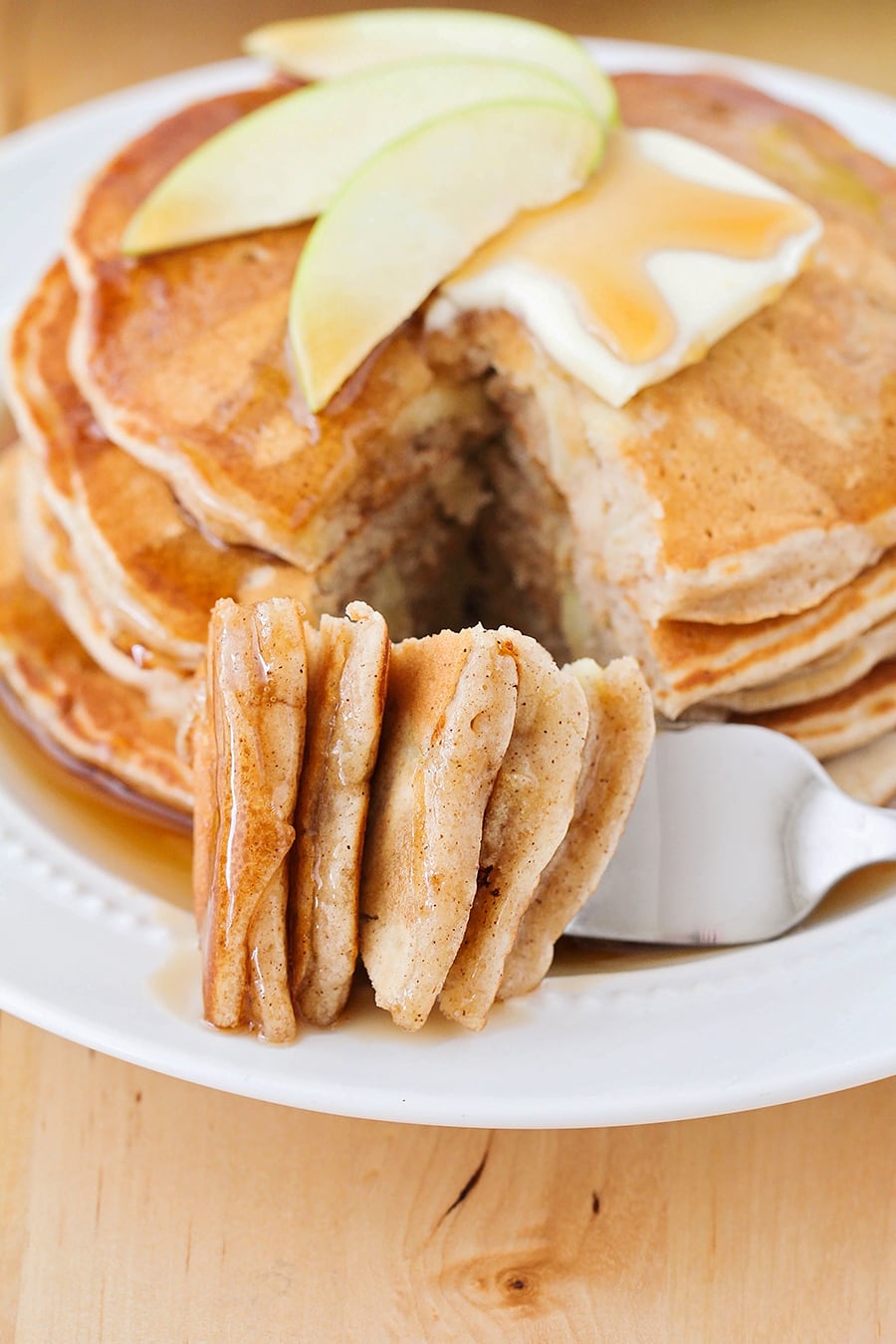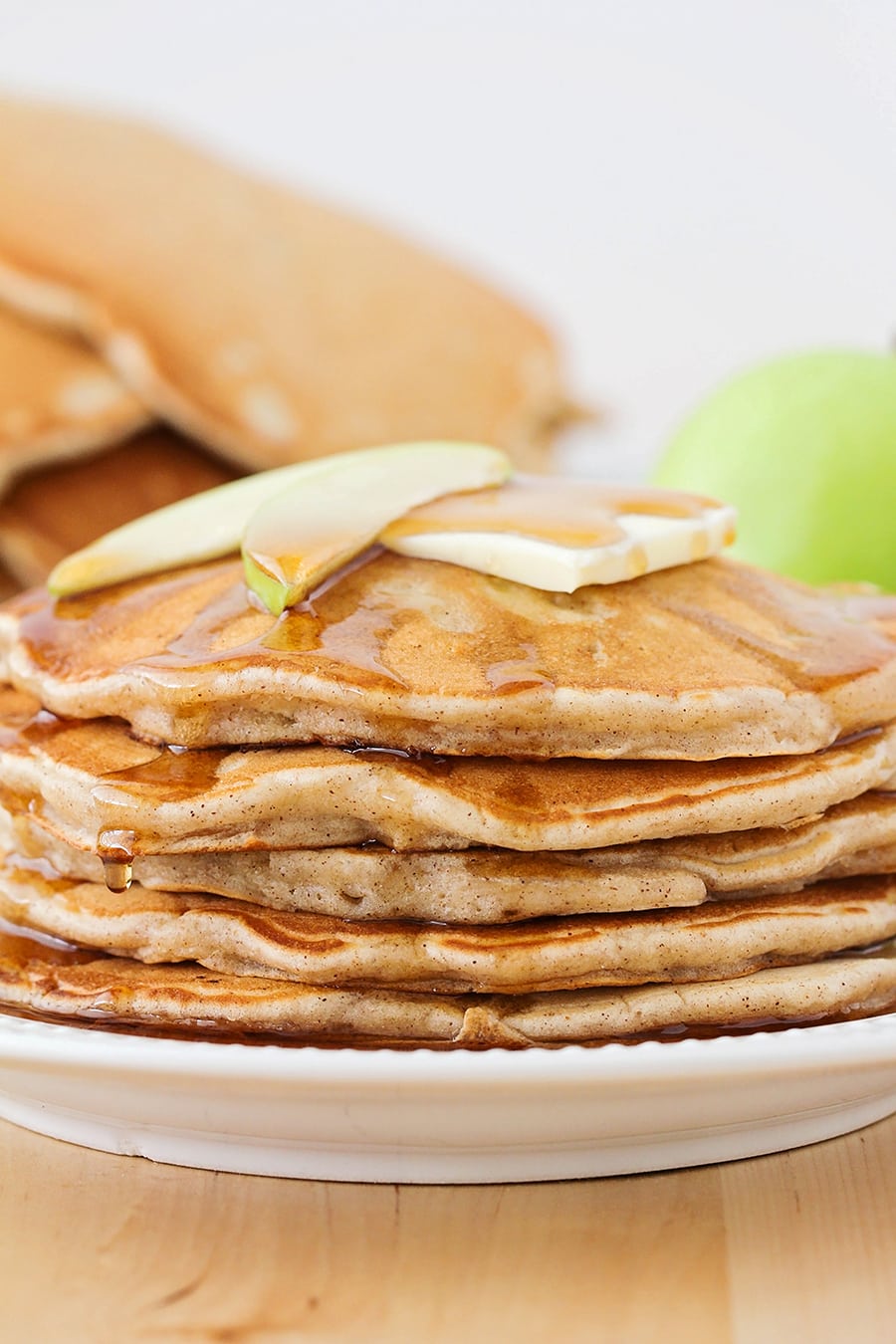 Apple Pancakes:
Apple Cinnamon Pancakes
Ingredients
2 cups flour
¼ cup brown sugar
4 teaspoons baking powder
1 teaspoon salt
1 teaspoon cinnamon
2 eggs
½ cup oil
2 cups milk
1 medium granny smith apple, peeled and grated
Instructions
In a medium bowl, whisk together the flour, brown sugar, baking powder, salt, and cinnamon. In a small bowl, whisk together the eggs, oil, and milk.
Pour the wet ingredients into the dry ingredients, and mix gently until just barely combined (a few small lumps are okay). Gently fold in the grated apple.
Preheat a griddle or frying pan over medium heat. Pour the batter by ¼ cup scoops onto the hot griddle and cook 3-4 minutes, or until there are bubbles across the surface of the pancake. Flip and cook an additional 1-2 minutes, or until cooked through.
Serve warm with butter and maple syrup.
—————————————–
These sound amazing Alicia!! It gets me so excited for fall! Thank you so much for sharing this recipe! For more yummy recipes from Alicia, check out The Baker Upstairs.
For another breakfast recipe from Alicia, check out: