Keep things simple in the morning by making one of these easy breakfast ideas! This collection includes things that are either quick, require few ingredients, or are simple to prepare!
MORE COLLECTIONS: Breakfast, Breakfast Casseroles, Healthy Breakfast Ideas, Egg Recipes
Quick + Easy breakfast ideas
Breakfast is one of my favorite meals of the day! Well, breakfast foods in general are. 😉
Whether you eat breakfast in the morning or have breakfast for dinner (AKA "brinner"), I've put together a list of my favorite easy breakfast recipes (that are quick too!)
More often than not, we don't have time in the morning to make a fancy breakfast—especially on weekdays before school!
Fortunately, many breakfast foods can be made ahead of time and stored in the fridge or freezer to make a busy morning easier (see the individual recipes for more information).
All of the recipes below are some of our favorite quick and easy breakfast ideas.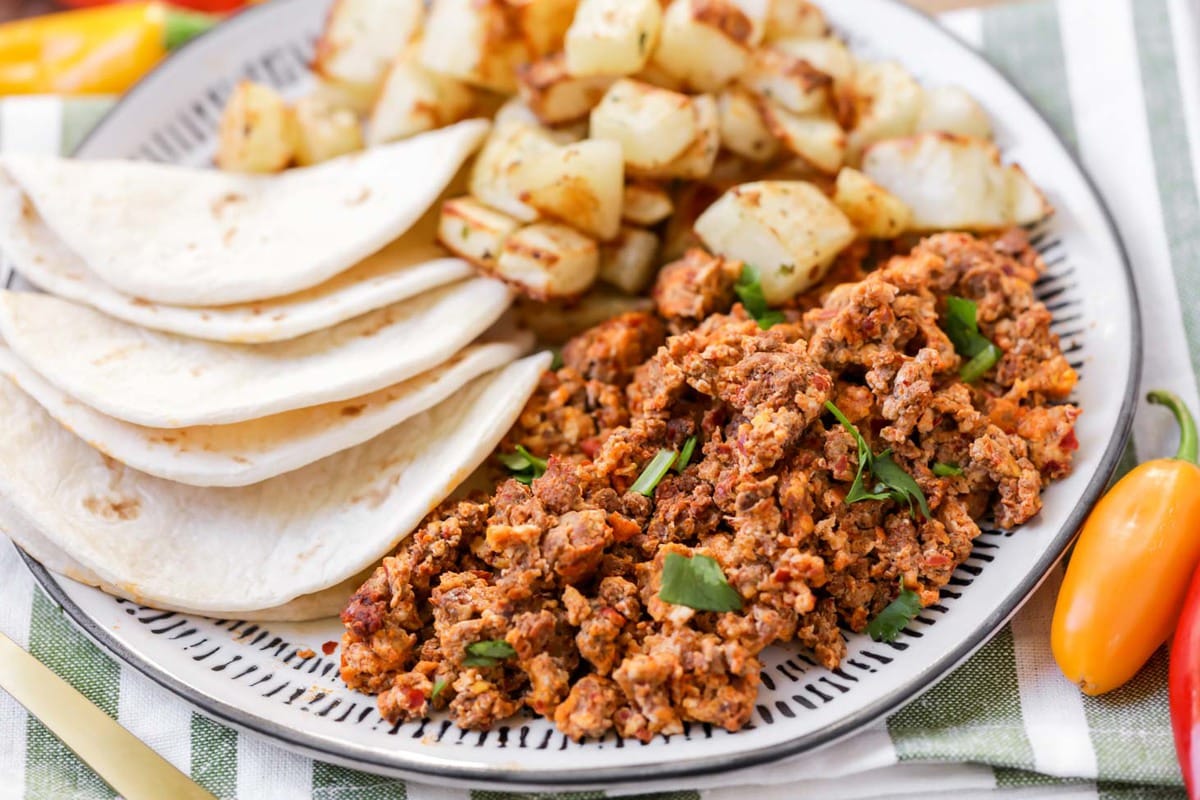 Tips for making breakfast easier
There are a few practices that you can implement that will help in serving healthier breakfasts and they all tie back to one thing- a Menu Plan.
Menu Plan: I like to have a master list of our favorite breakfasts. I factor in how much time I have in the morning, how much time the different recipes take to make and if a recipe can be made ahead of time. From there I determine which one will work best on each day. Some other considerations include:
Go shopping so that you have ALL the ingredients you'll need for the week.
Assemble overnight casseroles and refrigerate. All you have to do is pop them in the oven while you're getting ready.
Double up. We may not like eating the same breakfast each day, but we don't mind eating the same thing 2-3 different times a week.
Cut any fruit the night before and keep in the fridge.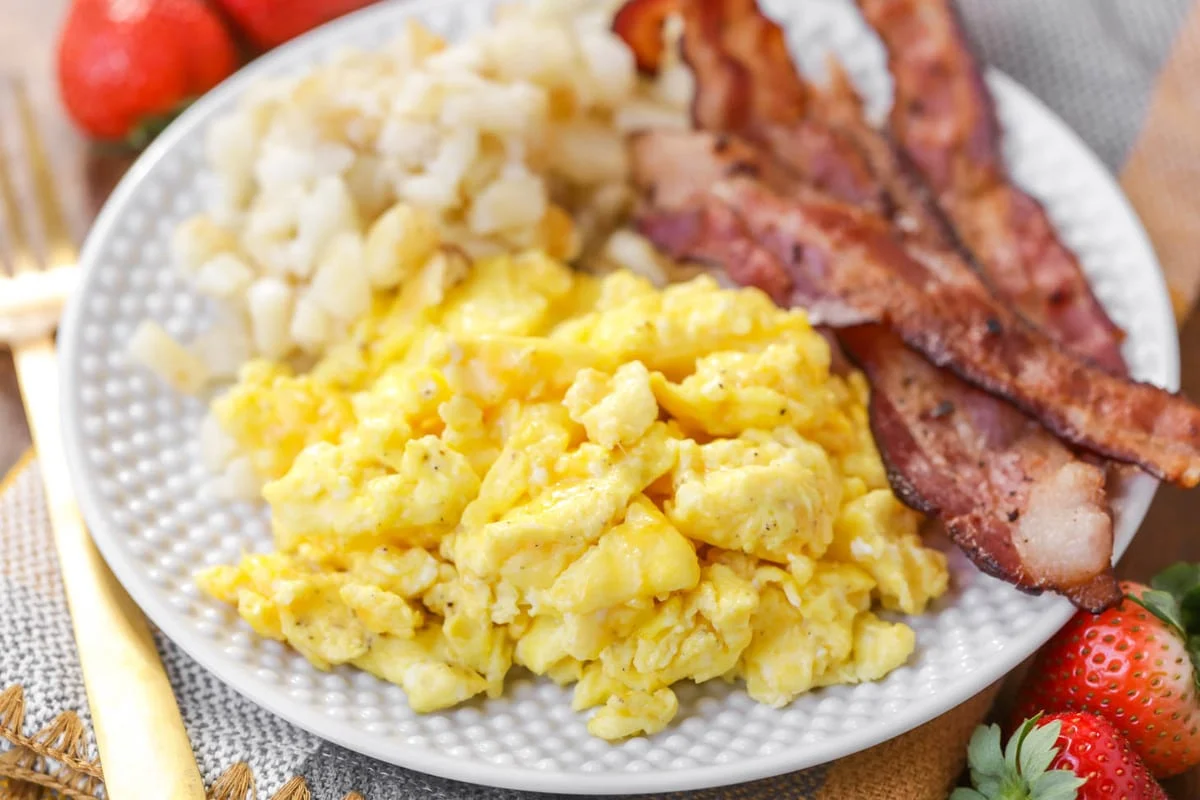 What breakfast meals are easy enough for kids to make?
Cereal is convenient and easy. Kids tend to love them and can prepare a bowl for themselves. Unfortunately, many cereals are so unhealthy you might as well eat a bag of candy. With a little bit of initial effort, you can teach your kids how to make a healthy, easy breakfast all on their own.
Choose recipes that only need a few ingredients and only have a few steps. Once you have taught your child how to prepare the meal, write it down in simple steps, because they will forget even the easiest of recipes. Scrambled Eggs, Breakfast Smoothies, Yogurt Parfait, Instant Oatmeal, Overnight Oats, avocado toast, greek yogurt with granola, Bagels, and Toast are all easy meals kids can learn to prepare on their own.
Have pre-made meals in the freezer so that all they have to do is microwave them or put them in a toaster oven. Some favorite recipes I use include Breakfast Burritos, Waffles, Cinnamon Rolls, Breakfast Sandwiches.
You know your kids. One child may be capable of using the stove at 8yrs while another may not be ready until 10yrs. Make a list for each child with ideas that they have been taught and are allowed to make on their own.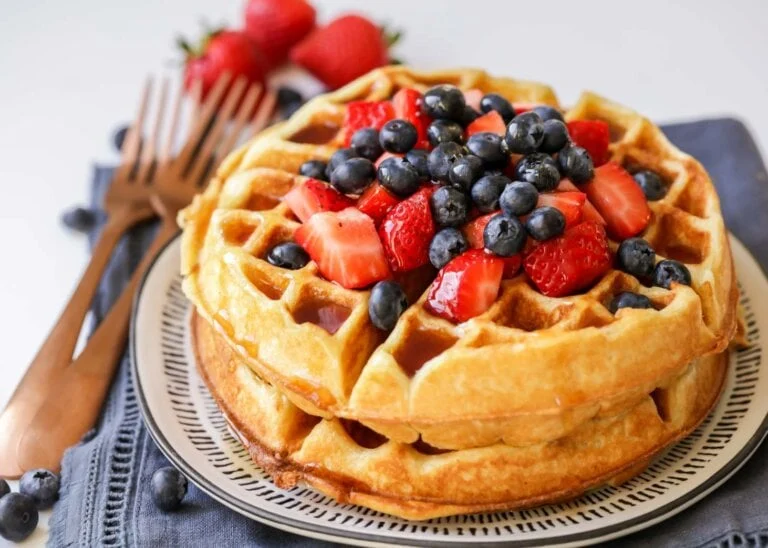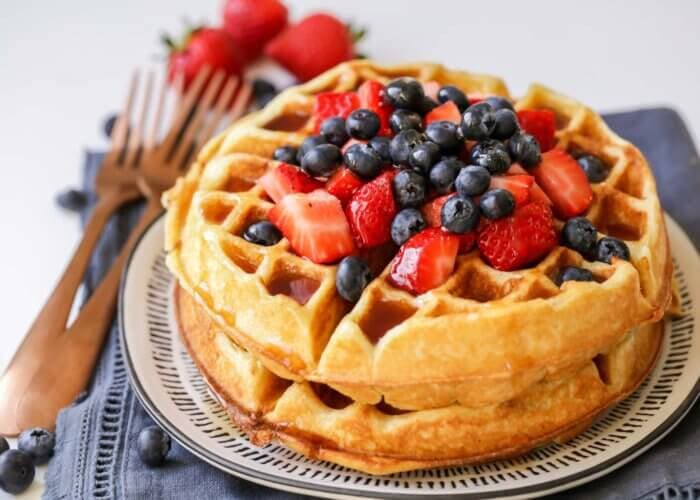 the classics
You can't go wrong with an easy classic dish paired with a simple side.
Buttermilk Waffles – What's Better Than A Big, Fluffy Waffle First Thing In The Morning? Almost Nothing! These Buttermilk Waffles Are Your New Favorite Breakfast Recipe—Everyone Will Love Them!
German Pancakes – These Light, Fluffy, Eggy German Pancakes Have Become A Family Favorite Breakfast Recipe! They're EASY To Make, Requiring Only 5 Simple Ingredients That Are Kitchen Staples. Serve With Powdered Sugar, Maple Syrup, Cinnamon, Or Even Homemade Buttermilk Syrup For A Delicious Breakfast (Or Dinner)!
Fluffy Pancakes – Waking up to a big stack of fluffy pancakes it THE BEST! This recipe is foolproof for the best pancakes in the world!
French Toast – Easy French Toast Topped With Syrup, Fresh Berries, And Dusted With Powdered Sugar Is A Much-Loved Classic Breakfast Recipe!
Breakfast Tacos – These Breakfast Tacos Will Become Your Morning Mealtime Hero! Eggs, Bacon, Cheese, And Hash Browns All Stuffed In A Soft Mini Tortilla!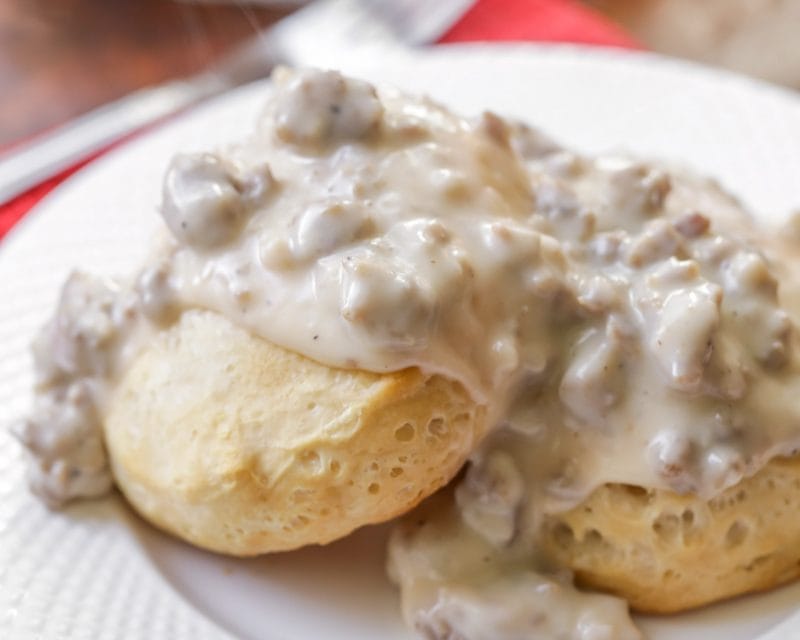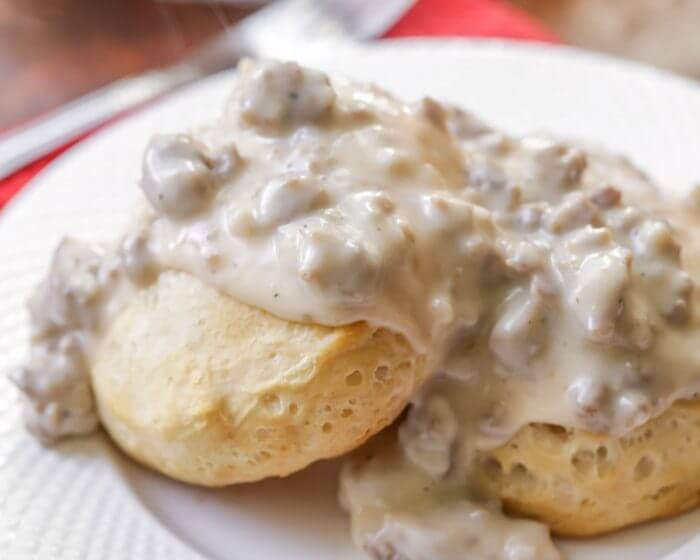 Biscuits and Gravy – This CLASSIC Biscuits And Gravy Recipe Is One Everyone Knows And Loves! Delicious Buttery Biscuits Smothered In A Homemade Sausage Gravy! It Only Takes A Few Simple Ingredients And Is Perfect For Breakfast (Dinner) Or A Holiday Morning!
French Toast Sticks – These french toast sticks are bite-sized and bursting with cinnamon and sugar. They are perfectly dippable and absolutely delicious.
Fluffy French Toast – Make Fluffy French Toast Every Time Using This Secret Ingredient. These Tasty Slices Have A Warm Undertones Of Vanilla, Cinnamon And A Hint Of Nutmeg.
Breakfast Burrito – Delicious Breakfast Burritos Are The Perfect On-The-Go Breakfast! Load Them With All Your Favorite Fixings.
Buttermilk Chocolate Chip Pancakes – Fluffy Buttermilk Chocolate Chip Pancakes are whipped up in minutes for a family-favorite breakfast for every occasion!
Breakfast Tacos – These Breakfast Tacos Will Become Your Morning Mealtime Hero! Eggs, Bacon, Cheese, And Hash Browns All Stuffed In A Soft Mini Tortilla!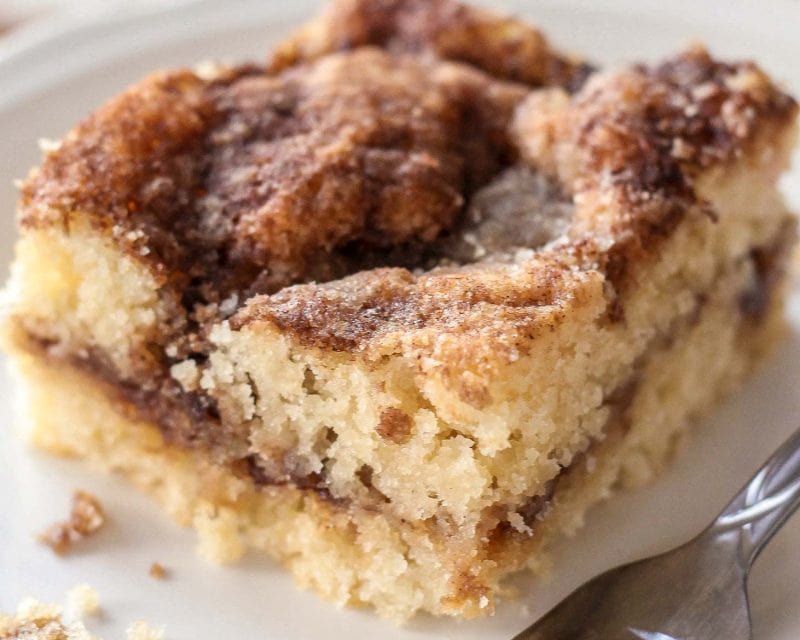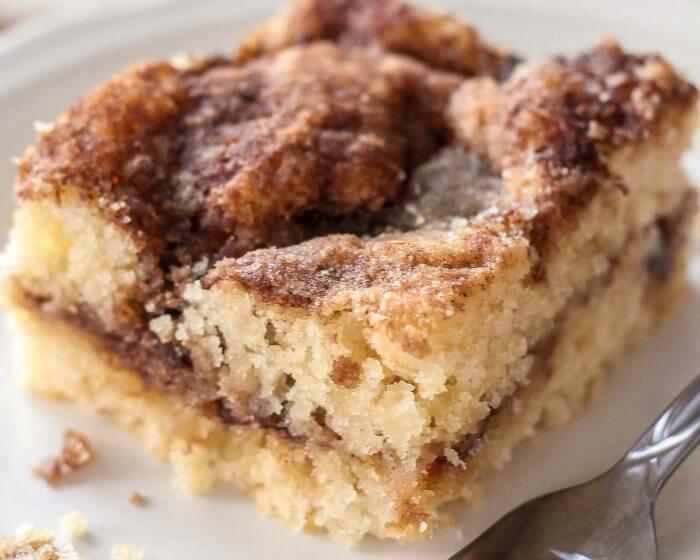 Easy Coffee Cake – The BEST And EASIEST Coffee Cake Recipe! It's Moist, Delicious And Perfect For Showers, Breakfast And Holiday Celebrations!
Cinnamon Roll Bites – Ooey gooey cinnamon roll bites taste just like cinnamon rolls, but are SO much quicker! They are a tasty make ahead breakfast.
Cinnamon Cream Cheese Roll Ups – A Simple And Yummy Breakfast Treat. White Bread Flattened And Rolled With A Cream Cheese And Powdered Sugar Mixture, Dipped In Butter, Cinnamon, And Sugar!
Cherry Danish – This easy Cherry Danish is made from puff pastry dough filled with a sweetened cream cheese mixture and topped with cherry pie filling.
One Hour Cinnamon Rolls – Delicious One Hour Cinnamon Rolls With Homemade Cream Cheese Frosting. These Rolls Are Super Soft And Result In A Quick, Mouth-Watering Cinnamon Treat That Is Delicious Any Morning Or Holiday.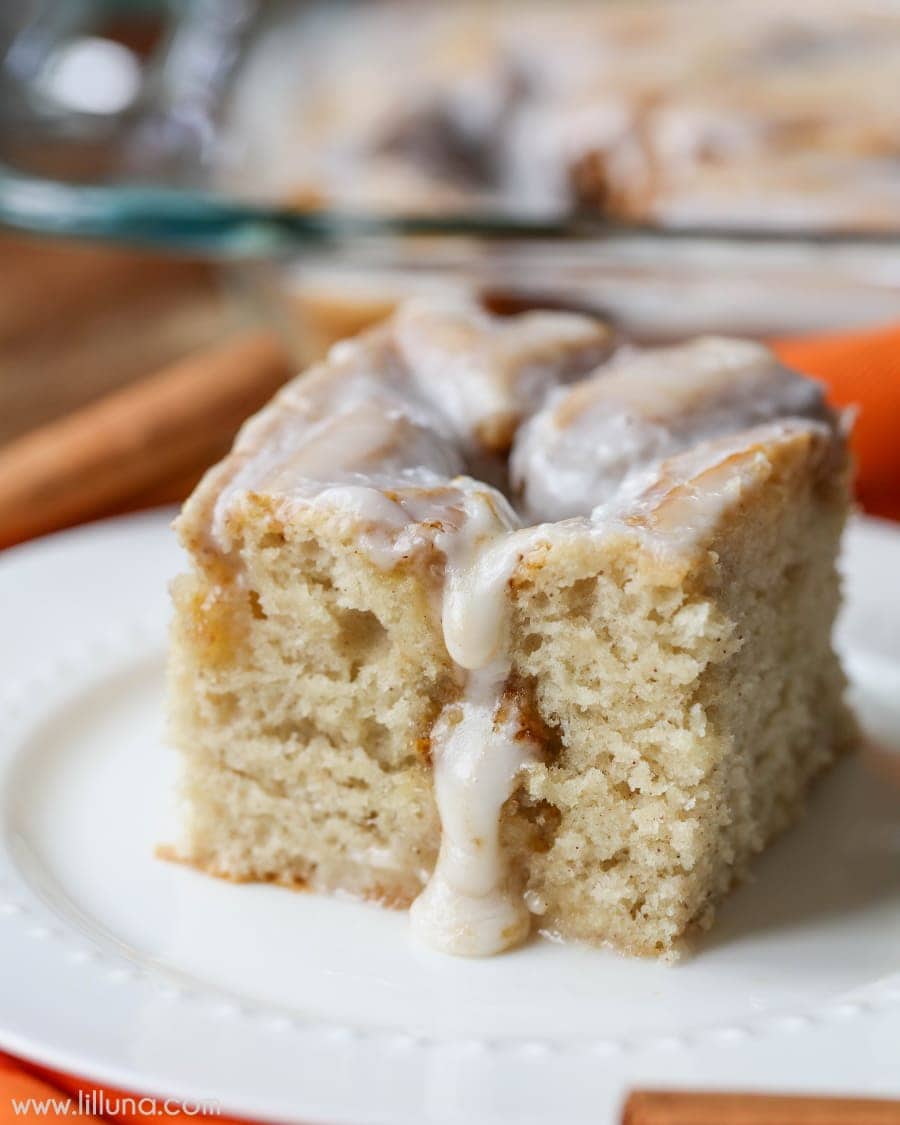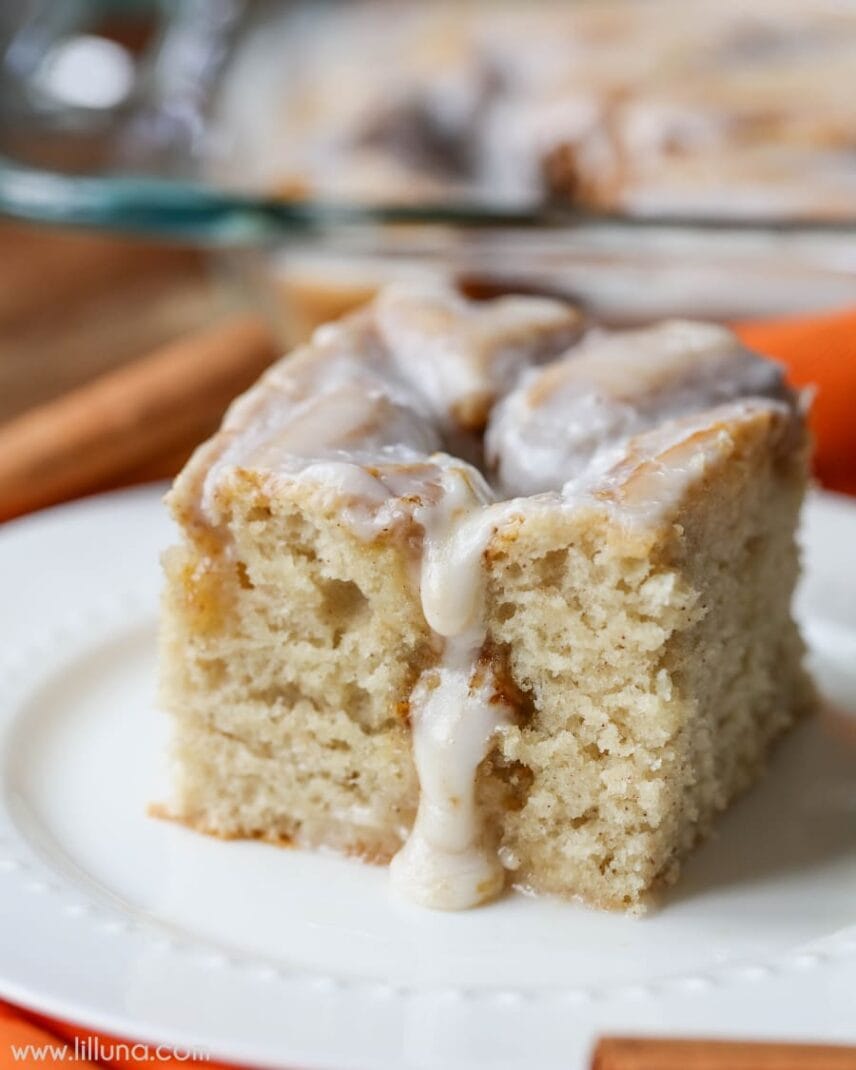 Easy Baked Breakfasts
Breakfast bakes are hearty and easy to throw together. Many of them can be prepped the night before and put in the oven to bake in the morning. Here are some of our favorites:
Cinnamon Roll Cake – This Cinnamon Roll Cake Takes Your Favorite Breakfast Treat And Puts It In Cake Form. With Buttery Cinnamon Swirls And A Sweet Glaze, This Cake Is Sure To Be A New Favorite!
Sausage Cream Cheese Casserole – Sausage Cream Cheese Casserole is filled with a savory sausage and cream cheese center. It's the perfect breakfast recipe!
Biscuit Egg Casserole – A Delicious Biscuit Egg Casserole Recipe Filled With Biscuits, Cheese, Eggs And Sausage, And Takes Only Minutes To Throw Together! This Breakfast Egg Casserole Is A Family Favorite For Weekends And Holidays!
French Toast Bake – This Super Delicious Overnight French Toast Bake Recipe Takes French Toast To A Whole New Level! Pieces Of Sourdough Bread Covered In An Egg Mixture, Topped With Cinnamon Sugar, And Baked To Perfection! This Easy French Toast Casserole Is The Ultimate Holiday Or Weekend Breakfast!!
Baked Eggs – Baked Eggs Are Your New Breakfast Best Friend! It Takes Only Minutes To Whip Up, And It Comes Out Perfectly Cheesy And Delicious Every Time.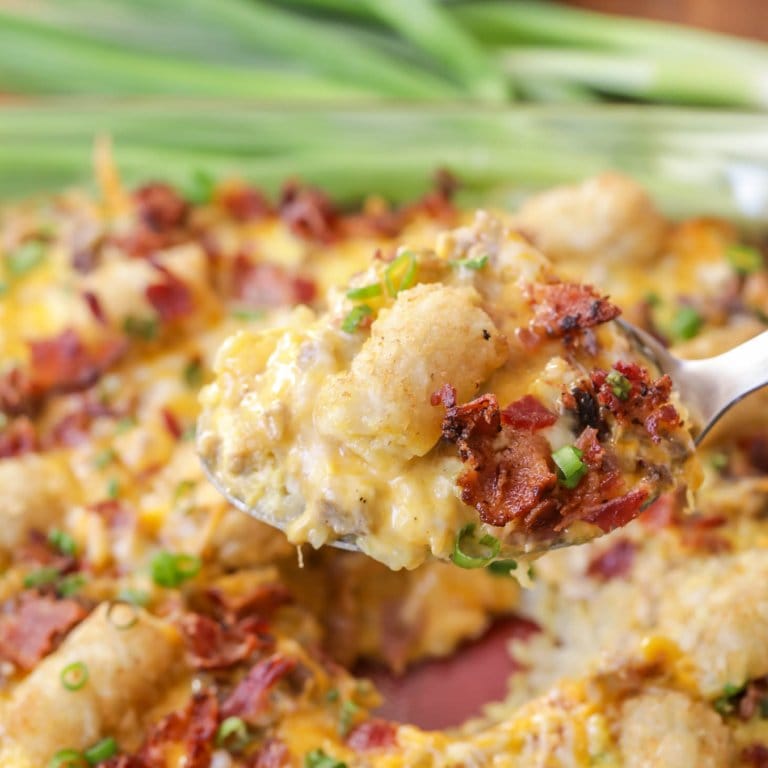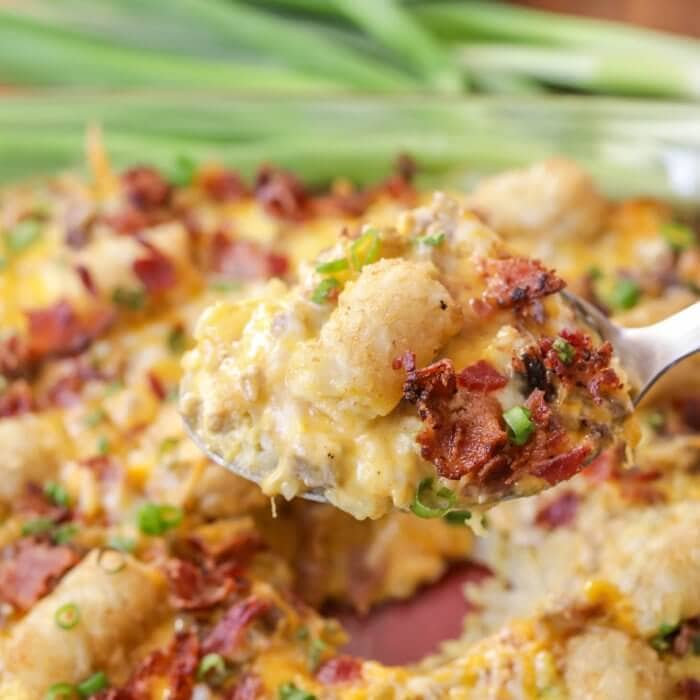 Tater Tot Breakfast Casserole – Filled With Bacon, Sausage, Cheese And More – This Tater Tot Breakfast Casserole Is Sure To Be Your Next Go-To Breakfast Dish. It's Easy, Delicious And Sure To Be A Crowd Pleaser.
Crockpot Breakfast Casserole – Hearty Crockpot Breakfast Casserole Is A Tasty Make-Ahead Meal Filled With Hash Browns And Sausage That You NEED In Your Life!
Mexican Breakfast Casserole – Mexican breakfast casserole is hearty and filling with a bit of spice! It comes together quickly and is ready to eat in under an hour.
Sausage Breakfast Casserole – Eggs, Sausage, Milk, Cheese, And Seasonings All Layered Upon A Crescent Sheet! The Perfect Way To Start Off Your Morning!!
Hashbrown Breakfast Casserole – Bacon, Egg, And Hashbrown Casserole Is One Of Our All Time Favorite Savory Breakfast Dishes! It Feeds A Crowd, And Takes Minutes To Whip Up.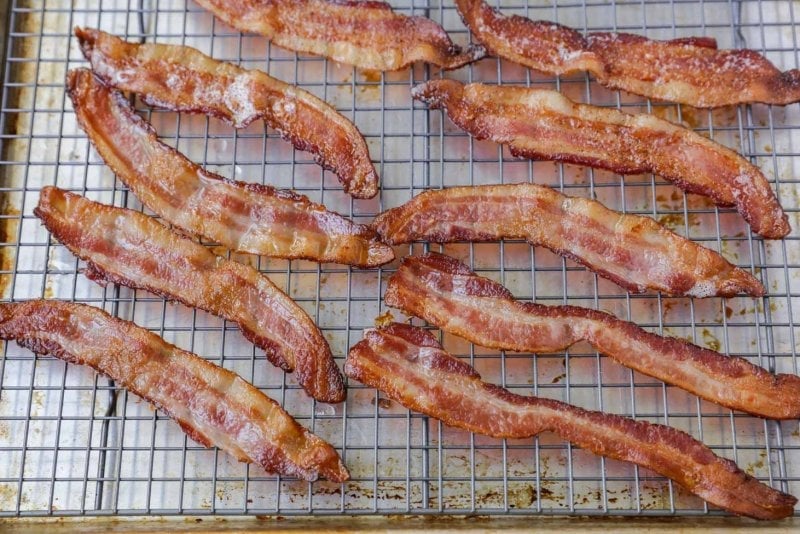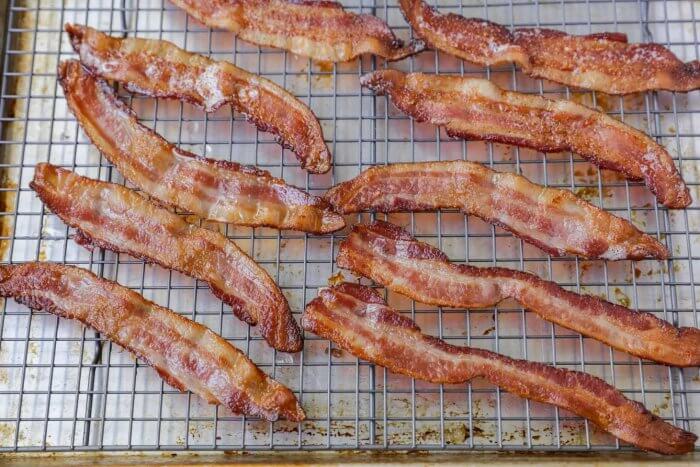 EASY BREAKFAST SIDEs
We all love the sides that come with some of the more classic breakfast recipes, and all of the recipes below are full of delicious flavor AND simple!
Bacon in the Oven – Crispy Bacon In The Oven Is SO Easy, Leaves No Mess, And Is Perfectly Crisp Every Time. Once You Try Oven-Baked You'll Never Go Back!
Scrambled Eggs – Easy And Delicious Scrambled Eggs Never Go Out Of Style! This Recipe Is Fluffy, Flavorful And Absolutely Perfect Every Time.
Breakfast Sausage – Homemade Breakfast Sausage Is So Easy And Will Taste 100% Better Than Anything You'll Find At The Grocery Store!
Breakfast Potatoes – Crispy Breakfast Potatoes Are Seasoned To Perfection. Look No Further For A Breakfast Potato Recipe Because This One Has Everything You Need!
Eggs and Potatoes – Delicious Eggs & Potatoes Are Made In The Skillet And Finished In The Oven. This Flavorful Recipe Is Perfect Any Morning Or Special Day.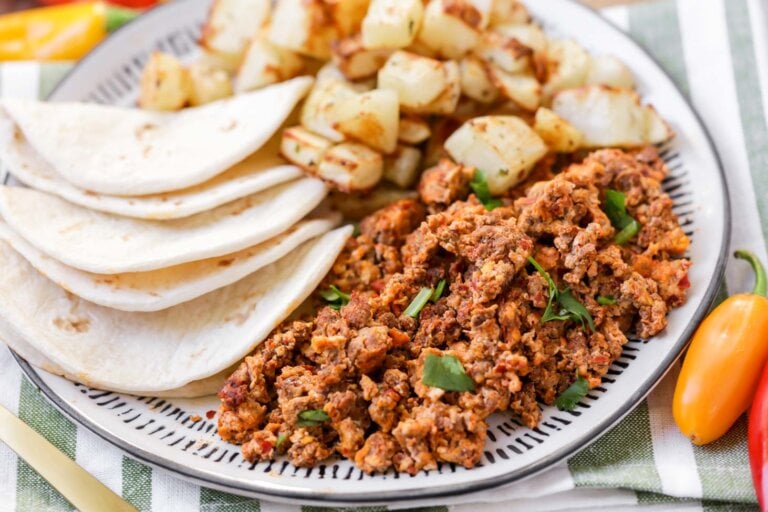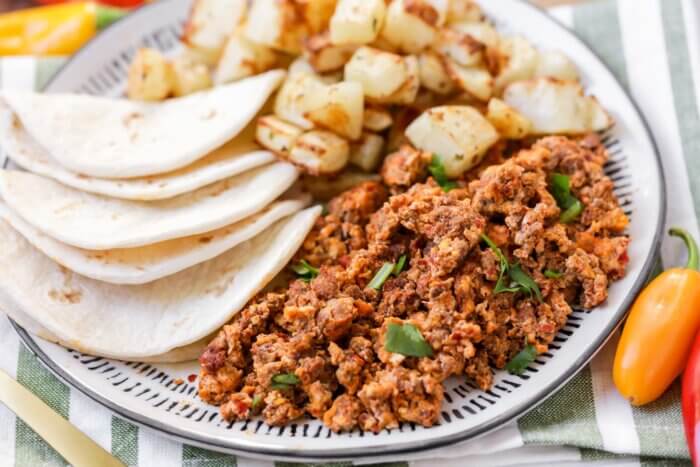 Chorizo and Eggs – Spicy And Rich Chorizo And Eggs Makes The Yummiest Breakfast To Start Your Day! Serve Them With Tortillas Or Use It In Breakfast Burritos And Tacos.
Fruit Salad – A fresh fruit salad that makes the perfect side dish to any meal! Colorful, healthy, delicious, and filled with all your favorite fruits!
Hash Browns – A Breakfast Just Isn't Complete Without A Delicious Side Of Golden Hash Browns! Never Made Them? Read This Post For The Easy How-To!
Toad in the Hole – Toad In A Hole Is Toasted Bread With An Egg Cooked Into The Middle. It's A Simple Breakfast Classic Perfect For Any Morning.
Sweet Potato Breakfast – Whip Up This Easy Sweet Potato Breakfast For A Filling And Healthy Meal! You're Going To Enjoy Every Flavorful Bite Of This Colorful Breakfast.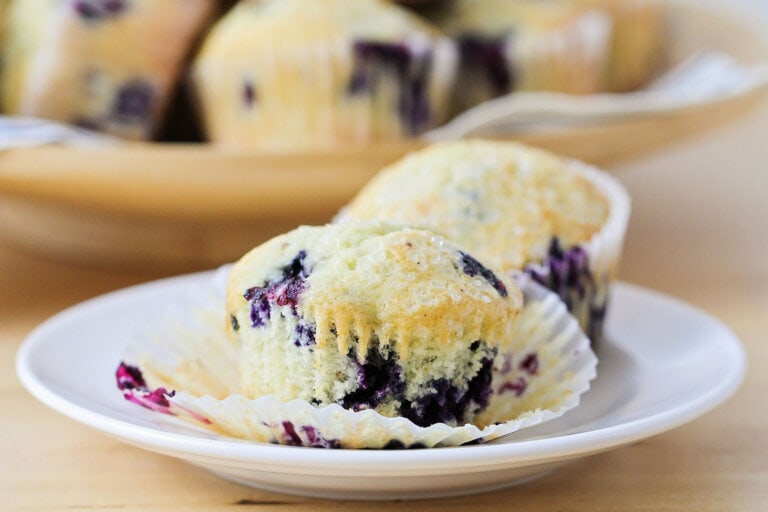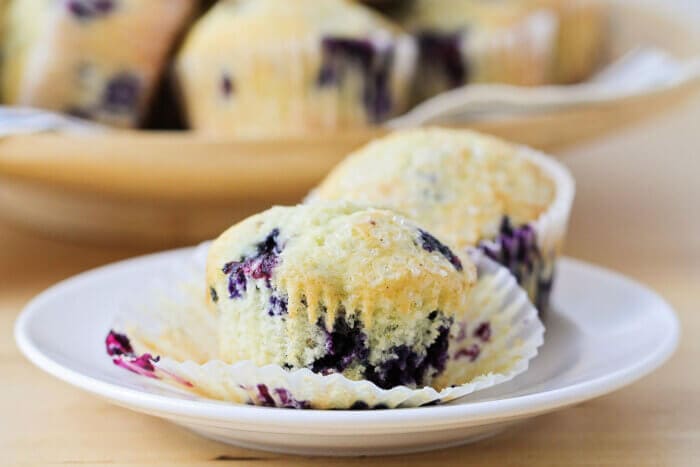 on the go breakfast ideas
These easy breakfast ideas are great to have on hand so you can just grab and go on a busy morning. Make and freeze a batch for even less-stress on in the morning!
Blueberry Muffins – These Soft, Delicious Blueberry Muffins Are Simple And Perfect For Breakfast, Snack Or After-School Treat. They're Filled With Blueberries And Topped With Coarse Sugar Making Them Irresistible.
Apple Cinnamon Muffins – Apple cinnamon muffins are moist & tender. With chunks of apples and a cinnamon sugar topping, they're perfect for breakfast or a snack.
Healthy Egg Muffins – These Healthy Egg Muffins Are Super Simple And Delicious! Add Cheese, Meat And Veggies To Make These Tasty Breakfast Muffins, Or Customize Them With Your Favorite Ingredients. They're Not Only Great For Breakfast But Also For Snacks And Lunch!
Homemade Pop Tarts – Delicious Homemade Pop Tarts – They're Easier To Make Than You Think And Can Be Customized Based Off Of Your Favorite Fillings And Frosting!
Best Green Smoothie – This quick and easy 5 minute Best Green Smoothie Recipe is fresh and YUMMY! It is filled with fruit goodness & vitamin-rich spinach.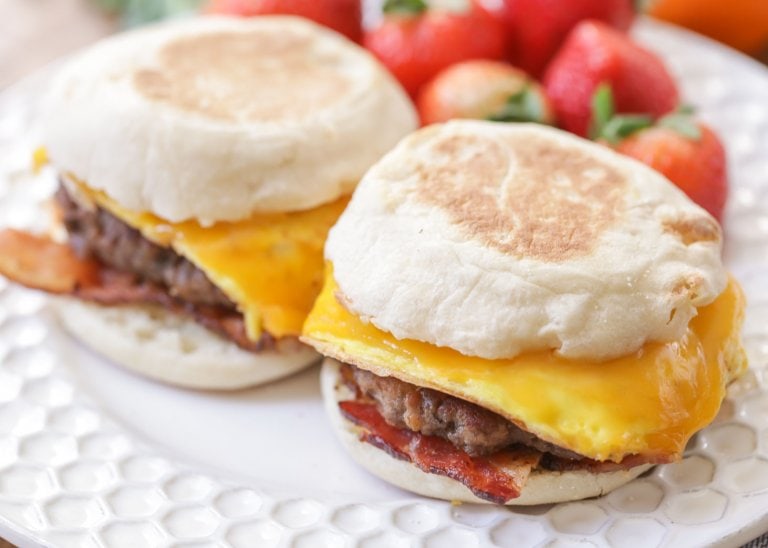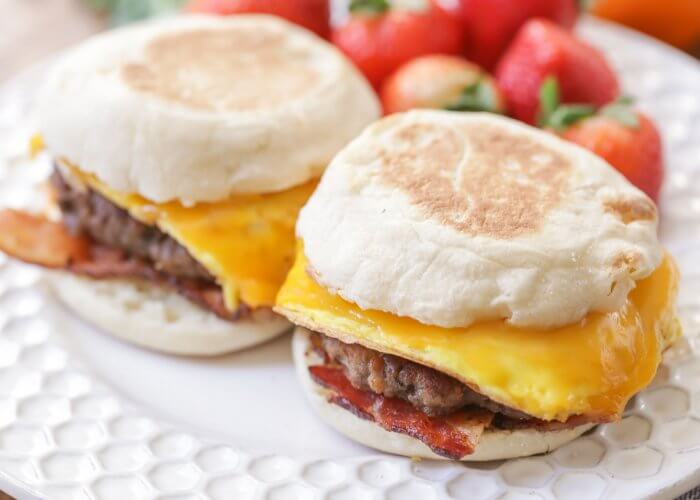 Breakfast Sandwich – Smooth Morning With Quick And Simple Breakfast Sandwiches Filled With Egg, Cheese, Sausage, And Bacon In A Fluffy English Muffin.
Snickerdoodle Muffins – Soft and sweet Snickerdoodle Muffins taste just like their cookie cousin! They're a perfect grab-and-go breakfast or late-night snack.
Breakfast Egg Cups – Deliciously Cheesy Breakfast Egg Cups Have A Crispy Crescent Roll Bottom Layered With Eggs, Bacon And Cheese On Top!
Avocado Eggs – Avocado Bacon And Eggs Are Simple, Delicious And Hearty! So Many Great Ingredients Are Used And Make For A Great Breakfast Recipe Without Much Work!
Hash Brown Egg Cups – Hash Brown Egg Cups Are A Creative And Yummy Way To Combine Two Tasty Breakfast Foods Into One. These Are Perfect For A Breakfast Gathering With Friends And Family.
Chocolate Muffins – Chocolate Muffins Loaded With Semisweet Chocolate Chips And Dark Chocolate Chunks, Then Topped With More Chocolate Chips And Sprinkles. Every Chocolate Lover Will Appreciate These Rich And Indulgent Muffins!
---
Our go-to on the go breakfast
We are always ON THE GO – which is understandable with 6 kiddos.
One of the breakfast recipes we love to make to enjoy on the go are Breakfast Burritos. They're simple, quick and can easily be wrapped up on foil to enjoy on the road.
This easy breakfast idea is our go-to and is one the entire family loves!
---
The Complete List
Here are the picture cards of ALL the Easy Breakfast Ideas listed above.
These quick and simple breakfast recipes will have you starting each day on the right foot. Make breakfast the most important meal of the day, even on busy mornings!!
---
Make sure to check out all of our Breakfast Recipes.
MORE COLLECTIONS: Breakfast, Breakfast Casseroles, Healthy Breakfast Ideas, Egg Recipes