Looking for a great on-the-go hot breakfast? Try these breakfast burritos! Load them up with all your favorite fixings, and even make them ahead of time for a quick and easy morning meal!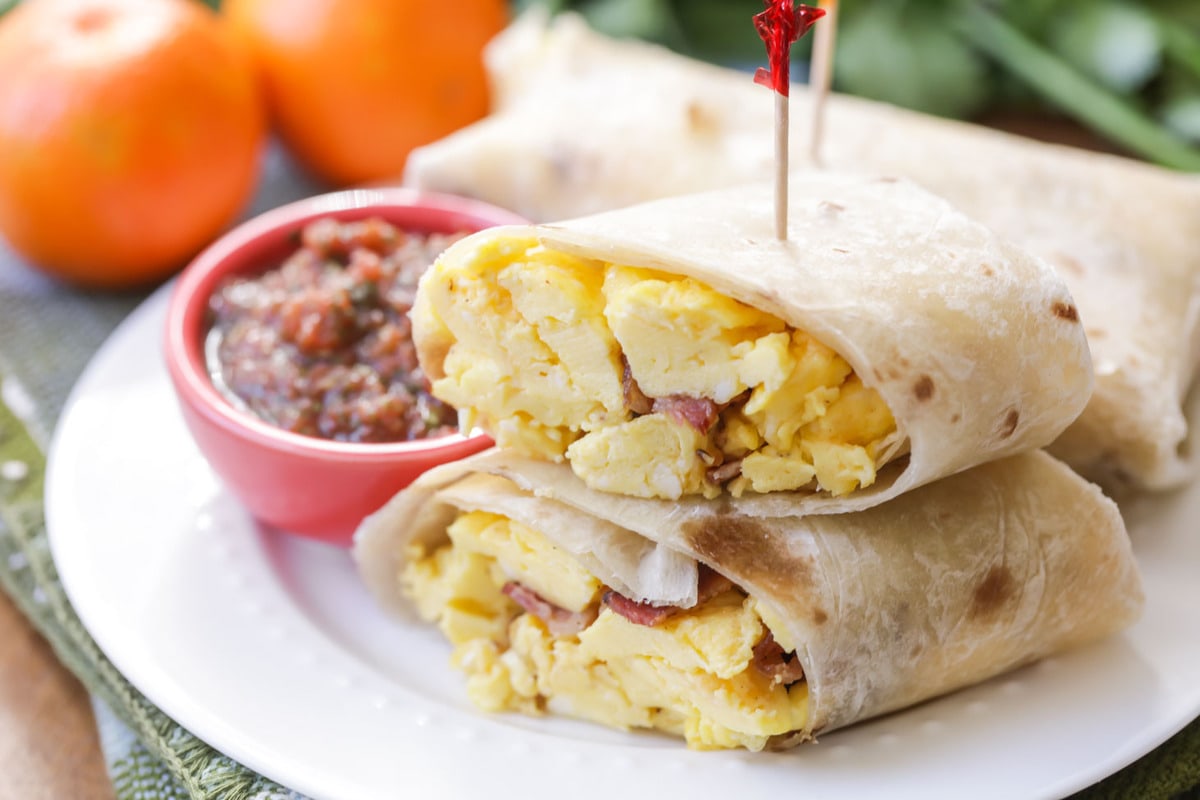 Easy Breakfast Burritos
There is nothing like a hot filling breakfast on a cold morning. I love these breakfast burritos anytime, anywhere. But especially for breakfast. My family LOVES them. I know you and yours will too. Soft tortillas stuffed with eggs, cheese, bacon, and hash browns. What more do you need in life? Just these delicious burritos.
They are a cinch to whip up on a busy morning, especially if you make them ahead of time and just microwave them when you're ready! I love when my kids have a hot breakfast. I think hot breakfasts are way more filling then a bowl of cold cereal. These egg/cheese/bacon/potato burritos will fill you and your kids up until lunch time. Healthy and delicious are music to my ears!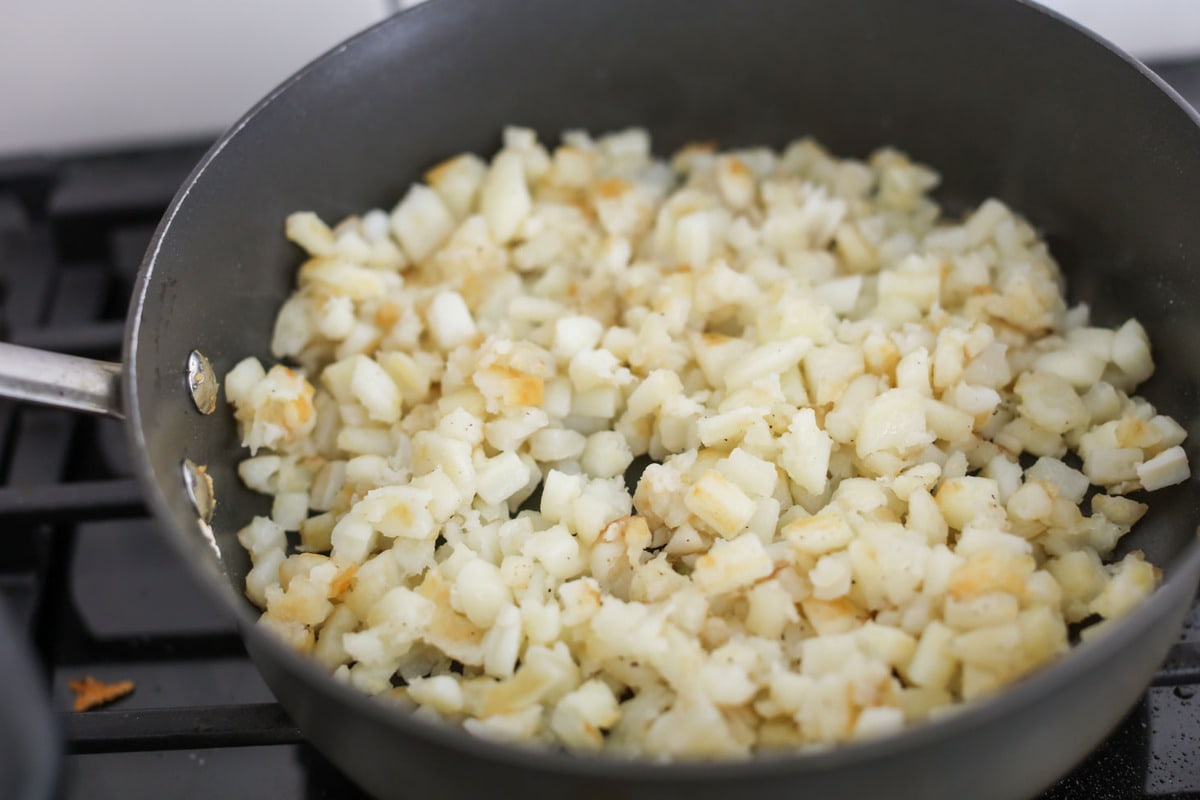 How to Make a Breakfast Burrito
This is such an easy breakfast burrito recipe! Here are the ingredients you'll need:
tortillas
cheddar cheese
bacon (for an easy way to cook bacon, try this!)
cubed hash browns
Here are some additional ingredients you could add to your breakfast burritos:
spinach
onions
sausage
peppers
wheat tortillas
different flavor cheeses
sriracha sauce
Heat a pan over medium heat. Scramble eggs until cooked through. Add the cheese, salt & pepper, and peppers if wanted. Cook the hash browns and bacon separately. Heat up the tortillas in the microwave or over the stove. I like to wrap a stack of tortillas in a damp paper towel and heat in the microwave for 30-45 seconds.
Now it's time to assemble the burritos. Add the eggs, a scoop of hash browns, and 1-2 pieces of bacon to each burrito, plus any additional ingredients of your choice. Fold up and serve with salsa!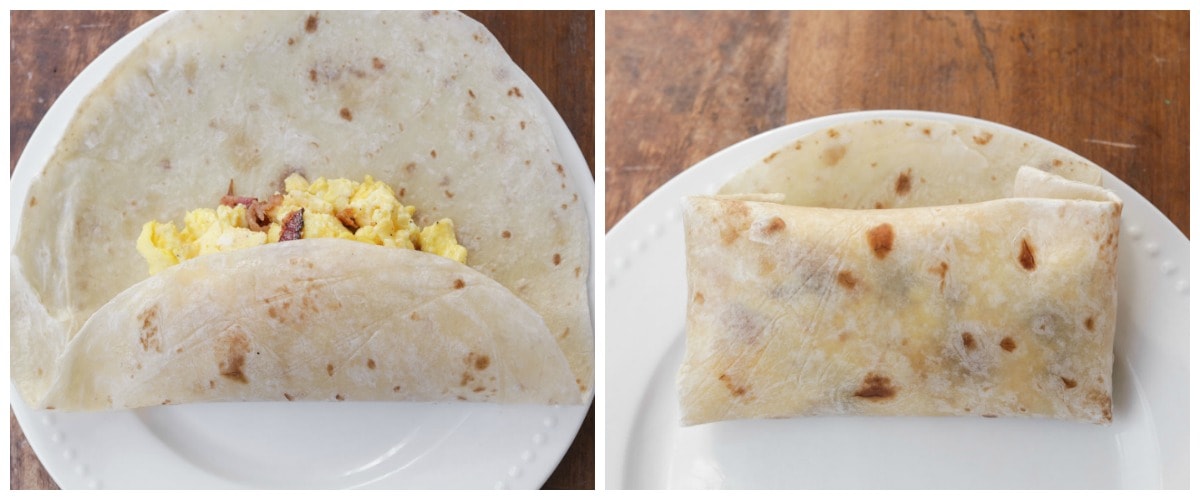 Make Ahead Breakfast Burritos
Someone please tell me I'm not the only one that is constantly rushing out the door for school/activities/etc. in the morning?? Most mornings I have almost no time for breakfast- let alone making breakfast for my entire family! That's where these breakfast burritos come into play.
They are the perfect on-the-go breakfast for everyone. Prep them the night before, wrap them individually in plastic wrap, put them all in a ziplock, and keep in the fridge until ready to eat. Reheat in the microwave for 1-2 minutes on each side.
Freezer Breakfast Burritos
If you want them to last longer- keep them in the freezer! They will last about1-2 months in the freezer. When you're ready to eat them, reheat them in the microwave for 3-4 minutes on each side.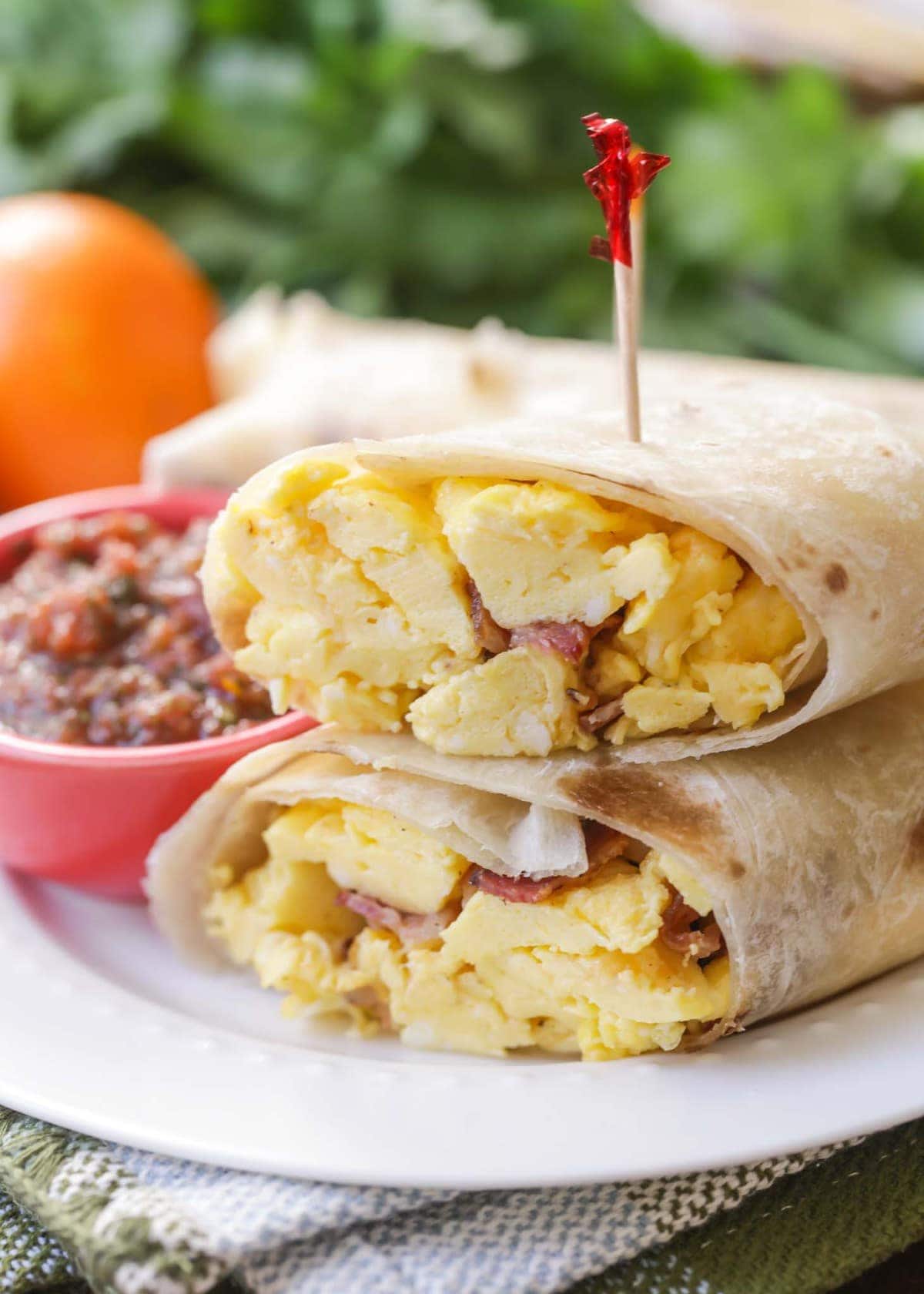 Vegetarian Version
Breakfast burritos are still super tasty without the meat! Load it up with chopped spinach, sautéed mushrooms, bell peppers, tomatoes, black beans, onions, avocado, or whatever veggies you like!
What kind of tortillas do I use?
You can use any kind of flour (or wheat) tortilla! We've used homemade and store bought—both work perfectly. I know a lot of people like uncooked tortillas because they're nice and fresh, but the precooked ones taste great too, and they are faster. 😉
The size of your tortilla depends on how big you want your burritos to be. The larger the tortilla, the more filling you can put inside.
Additional burrito Tips:
When you're eating these on the go, wrap each burrito in a sheet of tinfoil to keep it warm, and make it easier to hold.
Use a toothpick to hold the burrito together after you've folded it all up.
After you've assembled the burrito, you can brown the outside of the tortilla by lightly covering a skillet with cooking spray or oil, and placing each burrito on the skillet (seam side down) for two or three minutes until it's golden brown. Turn and brown the other side too, if you like.
For more quick breakfast recipes, check out:
Breakfast Burrito Recipe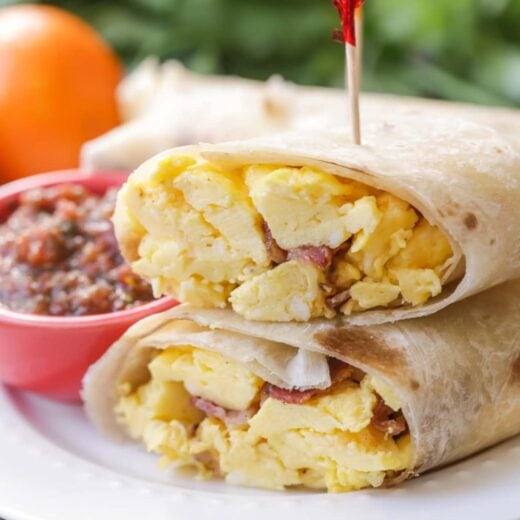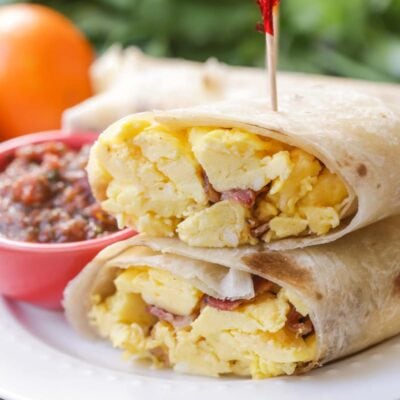 Looking for a great on-the-go hot breakfast? Try these breakfast burritos! Load them up with all your favorite fixings, and even make them ahead of time for a quick and easy morning meal!
Ingredients
4

tortillas

8

eggs

scrambled

1

cup

cheddar cheese

shredded

4

bacon slices

2

cups

cubed hash browns
Instructions
Scramble eggs over medium low heat. Add cheese, salt and pepper (plus peppers if wanted).

Cook up hashbrowns and bacon separately.

Warm up tortillas and make burritos by adding eggs, a scoop of hashbrowns and a piece of bacon.

Fold up and serve with salsa.