Last week I shared with you a yummy Strawberry smoothie recipe. That recipe along with today's recipe for a Pineapple Banana smoothie are new favorites. Like most smoothies, they take just a minute to make and are so delicious and refreshing. With so many fruits (and sometimes veggies), these smoothies are great for breakfast or lunch. They taste good and are usually good for you which is a BONUS!
We love banana smoothies at our house but opted to add pineapple to this recipe. It added the perfect amount of sweetness to make this smoothie irresistible.
MY OTHER RECIPES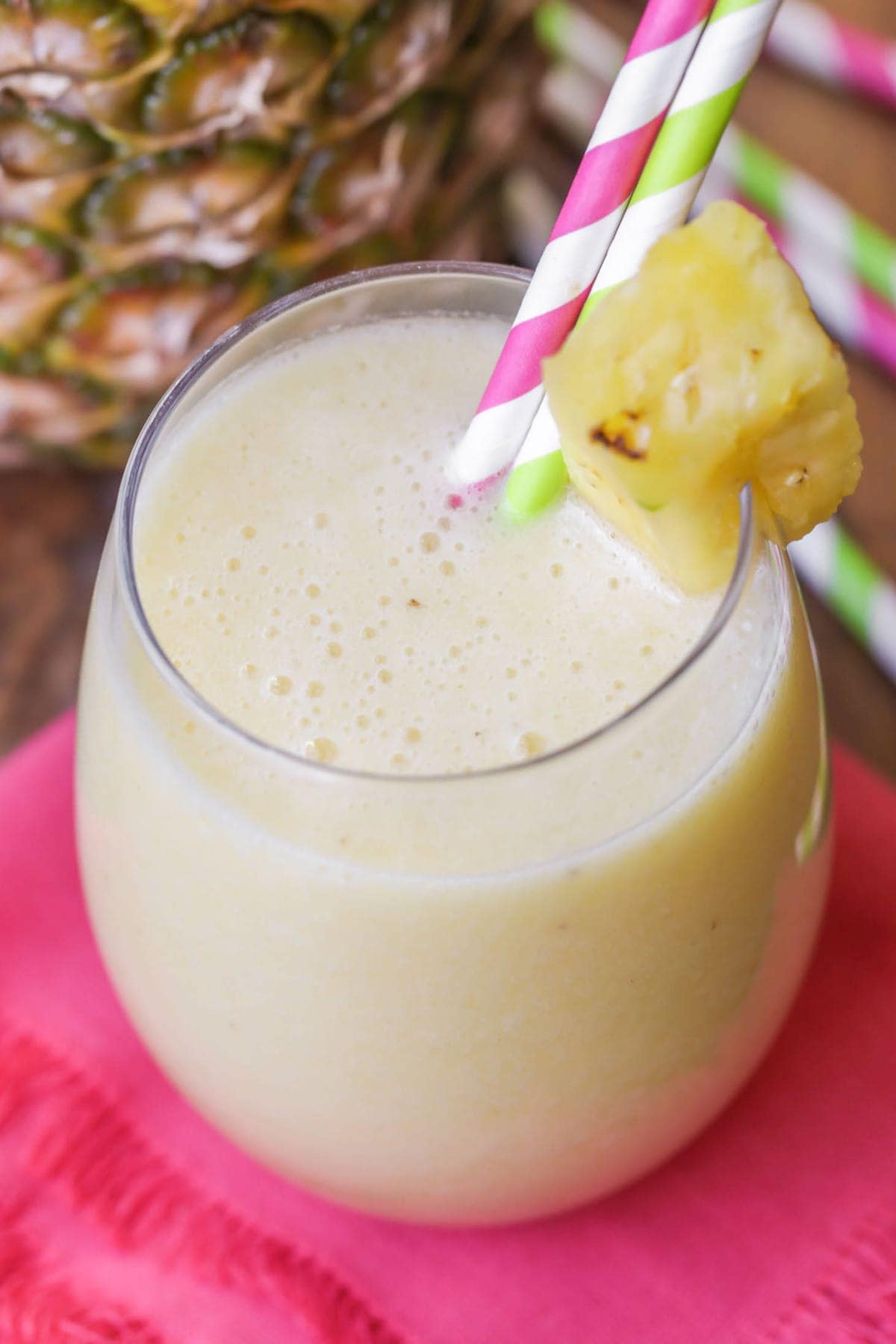 We love this banana smoothie recipe as is, but will try adding coconut or strawberries next time for even more flavor. It can also be changed based on the juice used in the recipe. We use pineapple but any juice would work and would be a great addition to this recipe.
For more smoothie recipes, check out:
Pineapple Banana Smoothie
Ingredients
1 - 1½ cup ice cubes
1 - 2 large banana, cut into chunks
¼ fresh pineapple - peeled, cored and cubed
1 cup pineapple or apple juice
Instructions
Blend all ingredients until smooth. Enjoy cold!