Start your morning off right with one of these delicious breakfast smoothie recipes! They're healthy, refreshing, and there are so many options.
More Collections: Brunch Recipes, Muffin Recipes, Healthy Breakfasts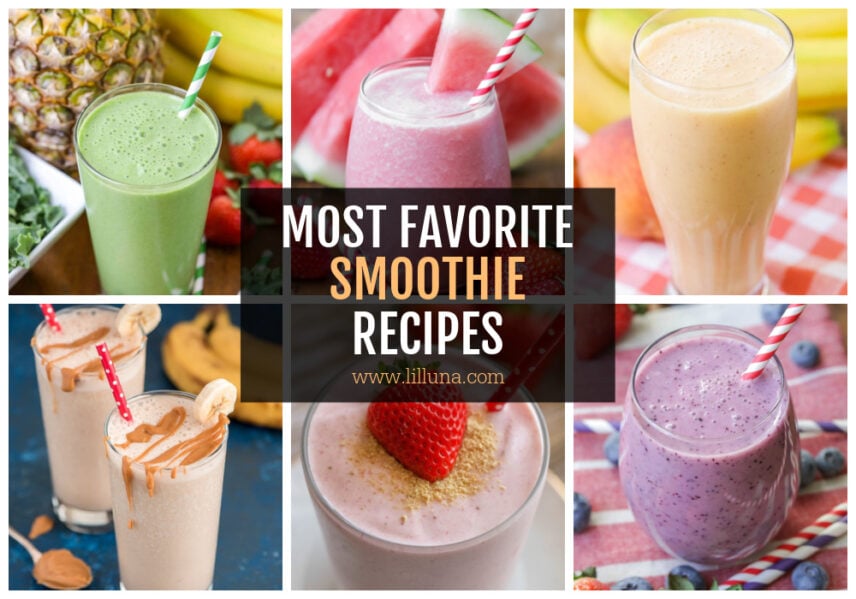 start Your Morning With a Smoothie!
Breakfast is a great way to start your day, and there is nothing more refreshing and vitamin packed than a fresh breakfast smoothie.
These breakfast smoothie recipes are packed with fruits and veggies and whip up in minutes. My kind of breakfast!
These smoothies are also delicious and sweet and would make a perfect treat or late night snack without undoing your day of eating healthy. Time to stock up on frozen fruit!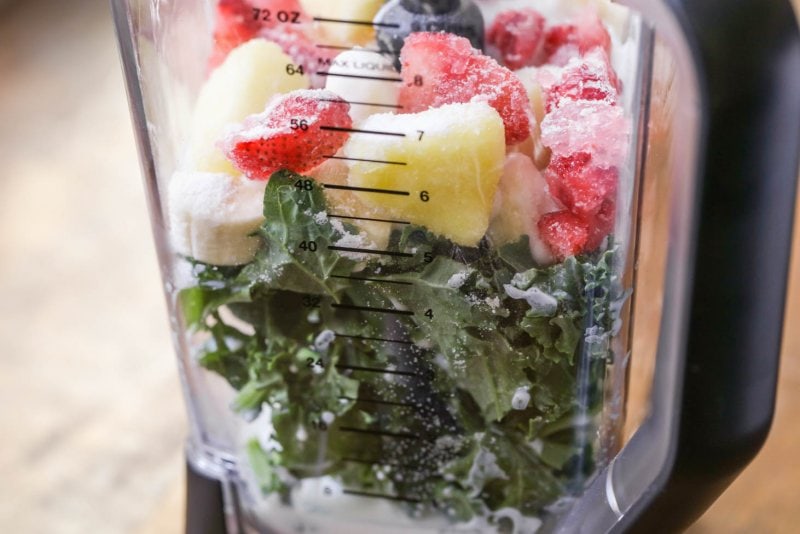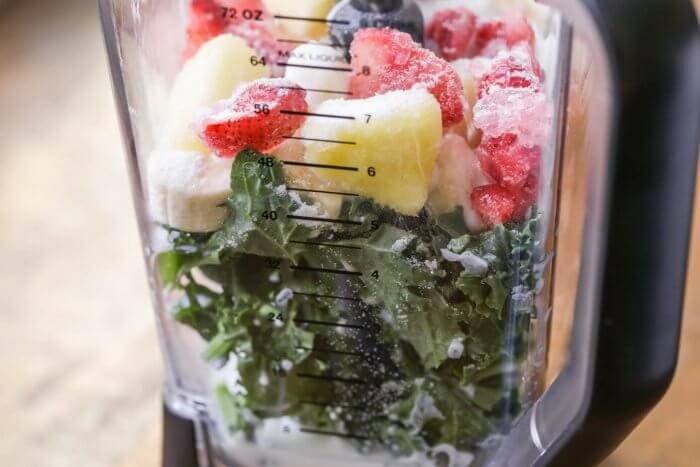 Smoothie Tips
Loading your Blender: I've seen a lot of different "right" ways to load your blender to make a smoothie. What they do have in common is they all suggest adding liquids first and ice cubes/frozen fruit last. (If you are using frozen fruit, then you don't have to add extra ice.)
Prep Ahead Freezer Packs: To make smoothies even easier you can prep enough ingredients to make several smoothies ahead of time and keep the packets in the freezer.
Pick your favorite smoothie recipe.
Decide how many servings you want to make ahead of time and calculate how much of each ingredient you'll need.
Divide the fruits, veggies and other superfoods into separate containers. (I use quart freezer Ziplocs).
If you wish, you can pre-freeze the yogurt into ice cube trays. Then, divide the frozen smoothie cubes into the containers.
Put the smoothie packets together into a larger Ziploc or container. I like to include a list of what you'll need to add to each pouch to finish making the smoothie.
Texture: Thicken or thin out your smoothie:
Thinner: add more liquid like apple juice , water or milks.
Thicken with yogurt or fruit. Bananas work especially well.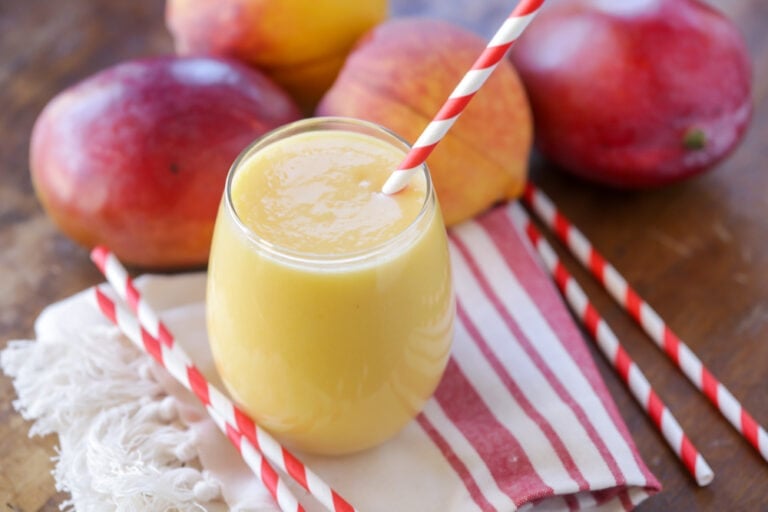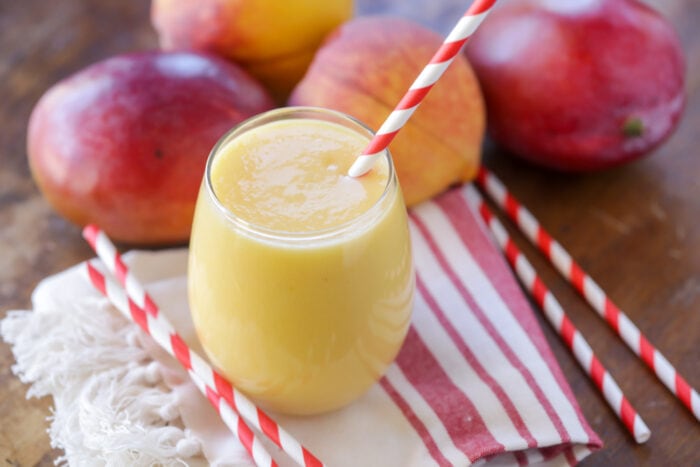 Leftover smoothies
Storing Leftovers: Leftover smoothies can be kept in the refrigerator for about a day. Make sure to add a little lemon or lime juice to the smoothie to help it from turning brown before storing. Choose an airtight container that fits the smoothie so there isn't a lot of empty air space. If the smoothie separates, simply pour it back in the blender and give it a few pulses before drinking.
Freeze Leftovers: Fill an ice cube tray with leftover smoothie and put the tray in the freezer. Once frozen put the cubes into a freezer ziploc and label the type of smoothie it is. Next time you make a smoothie you can add in the frozen cubes tot chicken the smoothie, or increase the quantity a little. If you have enough smoothie cubes you can even blend them all together, adding a little liquid, for a mini smoothie.
Popsicles: Another thing I like to make with my leftover smoothie is popsicles for the kids. Fill a popsicle mold with the smoothie and freeze. The kids love to eat them as snacks, especially in the Arizona summer.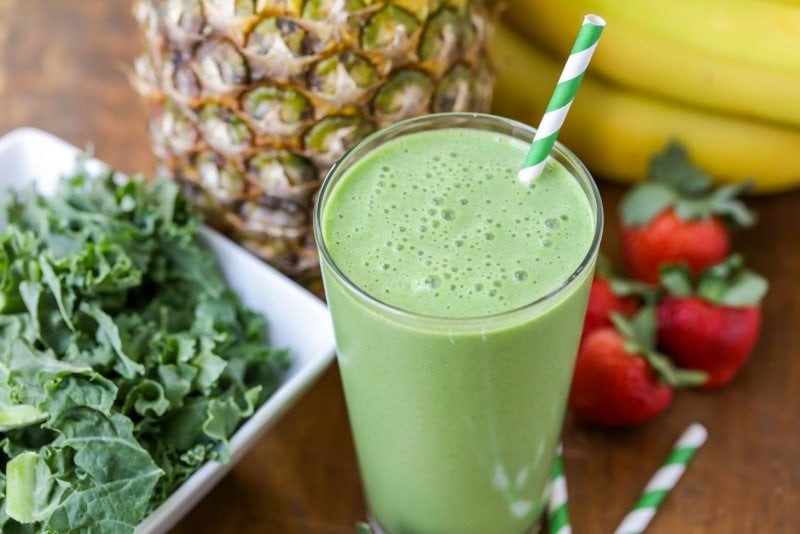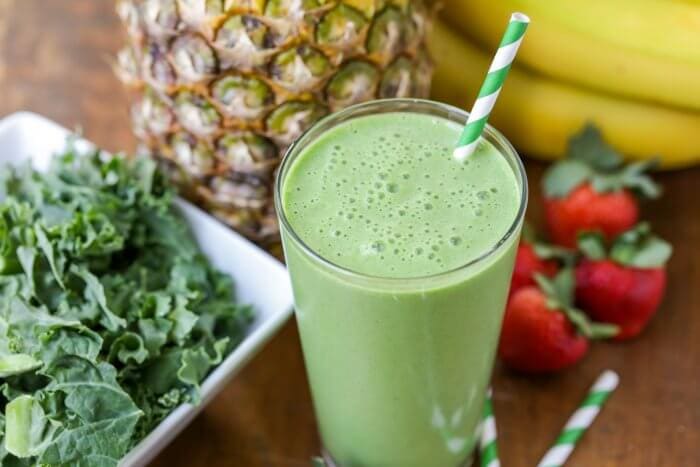 Healthy Choices
Skip the sugary cereal and start making shakes. You can make shakes even more healthy according to the ingredients that you use.
Use low fat milk and yogurt.
Use unsweetened almond or coconut milk instead of dairy.
Sweeten it up with honey or stevia and not white sugar.
Use organic ingredients.
Add greens. We love adding spinach but akle works as well. Use baby greens as they tend to be more mild in flavor, but still have all the nutrients as their older counterparts
Add in chai seeds, fiber, collagen, nutritional yeast, and flaxseed.
Add protein powder. Nut butters also provide great protein and flavor.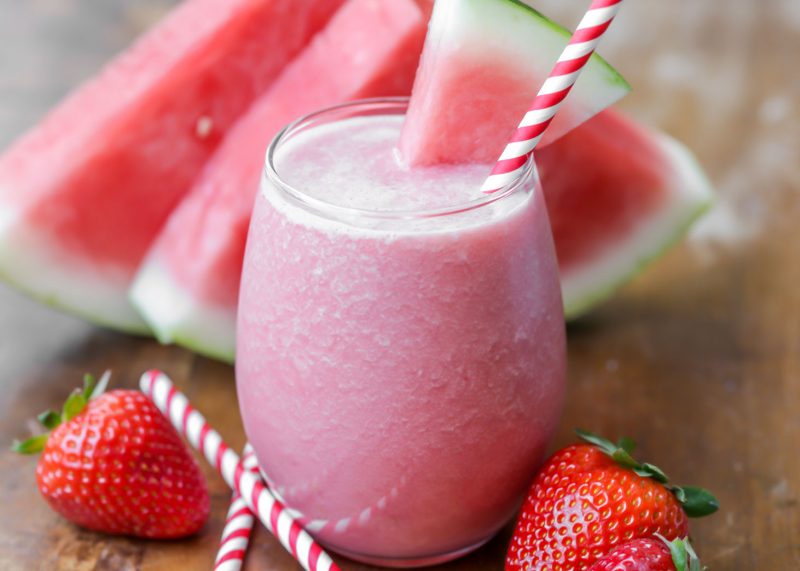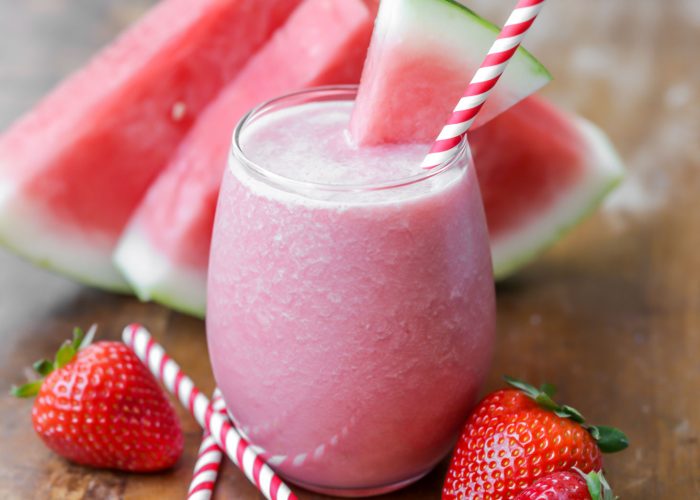 Favorite Breakfast Smoothie Recipes
So many ways to make your smoothies, but we are sharing our favs. You can't go wrong with any of the following recipes:
1 Peach Mango Smoothie Recipe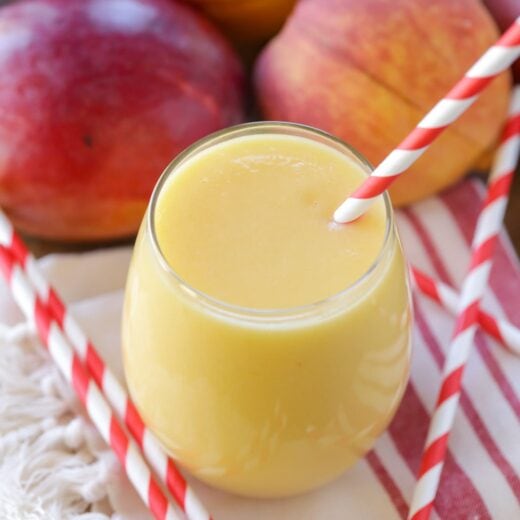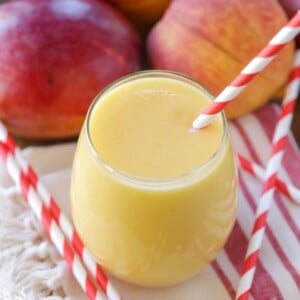 2 Strawberry Banana Smoothie Recipe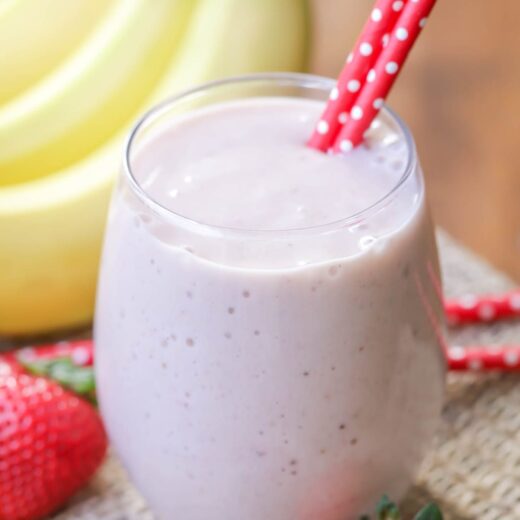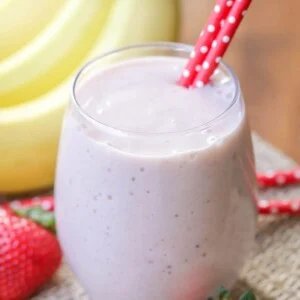 3 Kale Smoothie Recipe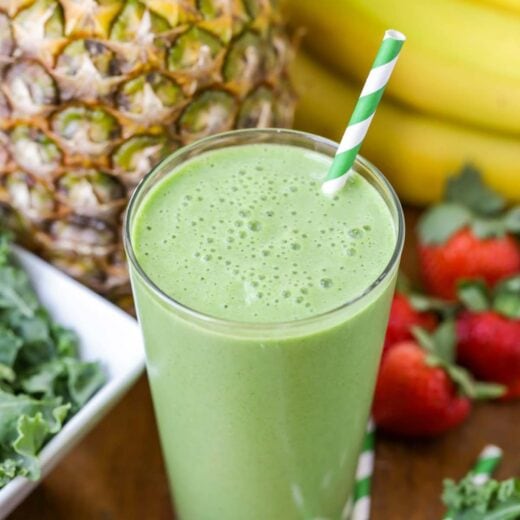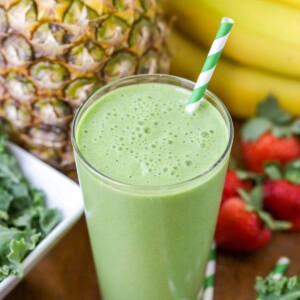 4 Pineapple Banana Smoothie Recipe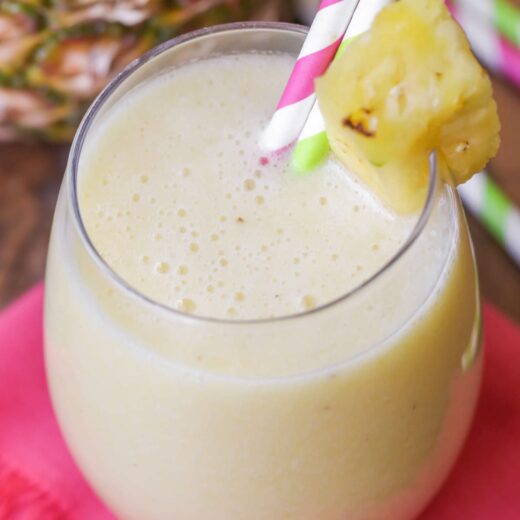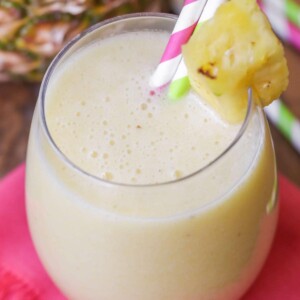 5 Strawberry Blueberry Smoothie Recipe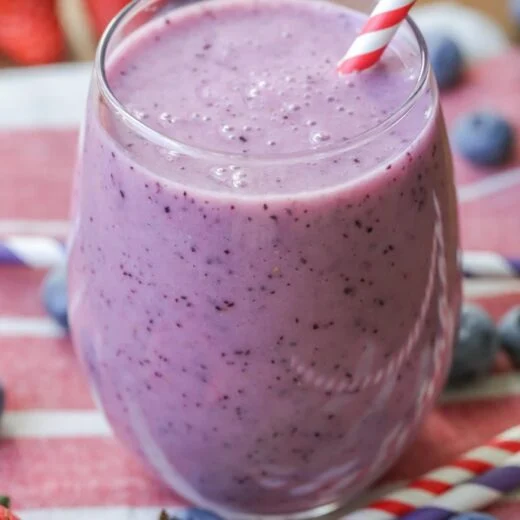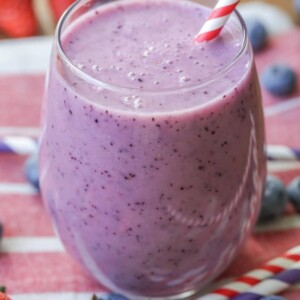 6 Watermelon Smoothie Recipe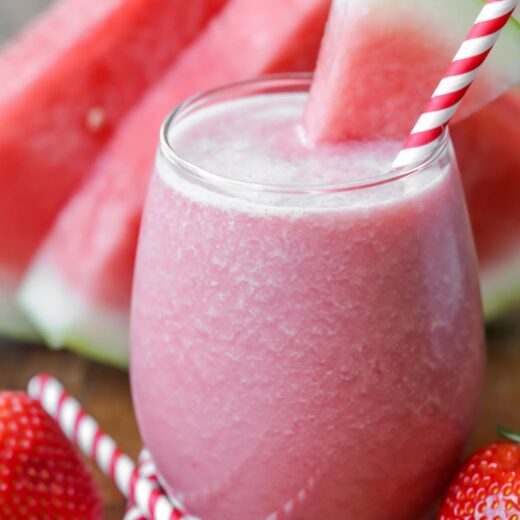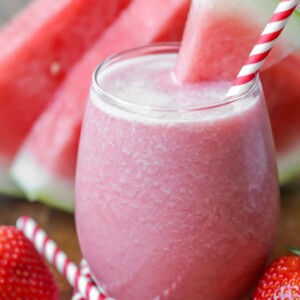 7 Peach Smoothie Recipe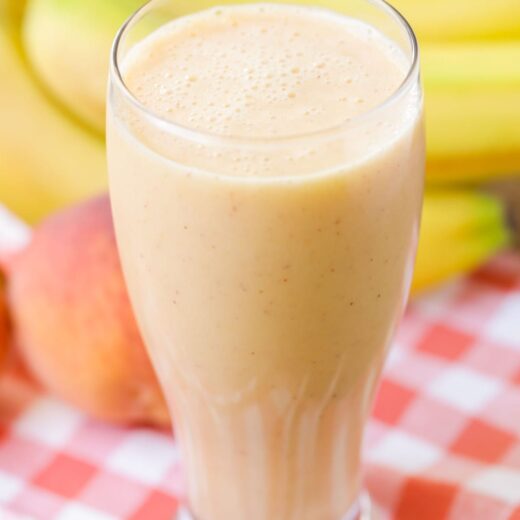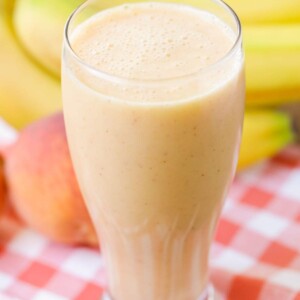 8 Peanut Butter Banana Smoothie Recipe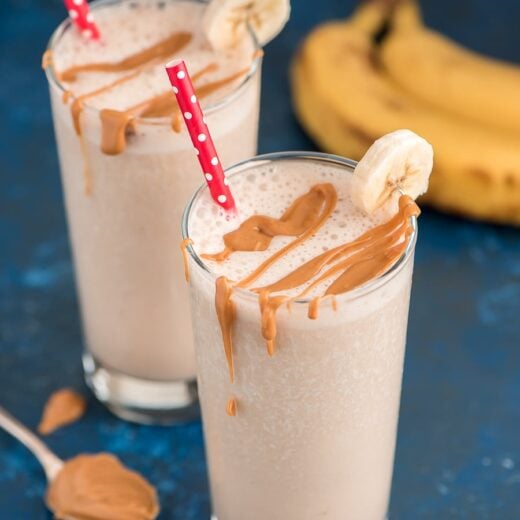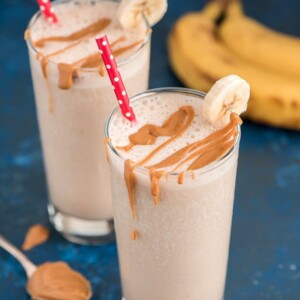 Breakfast, Dessert, Drinks
Peanut Butter Banana Smoothie Recipe
Get the recipe
9 Blueberry Smoothie Recipe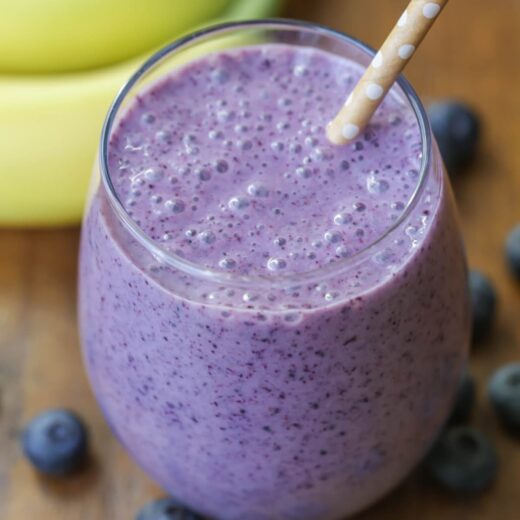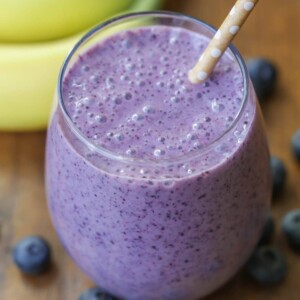 10 Strawberry Oatmeal Smoothie Recipe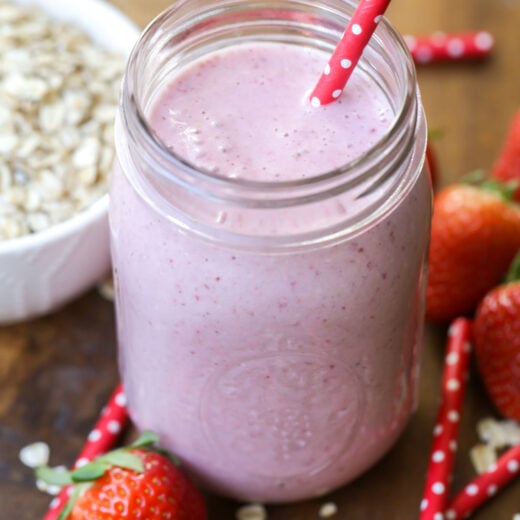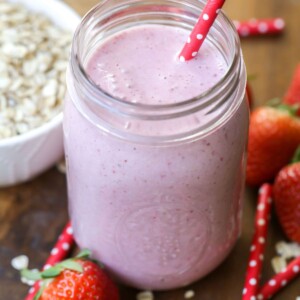 11 Tropical Smoothie Recipe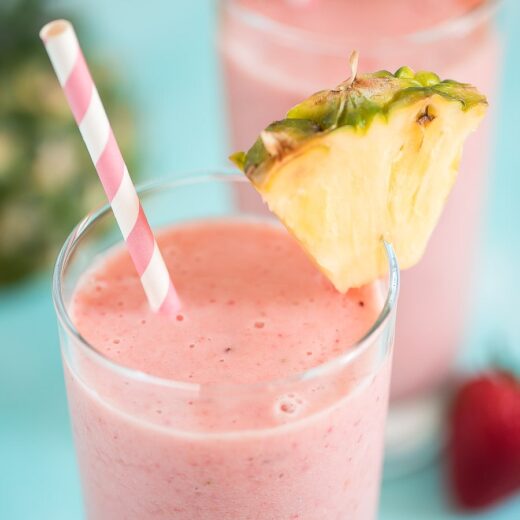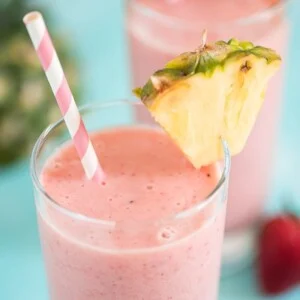 12 Strawberry Cheesecake Smoothie Recipe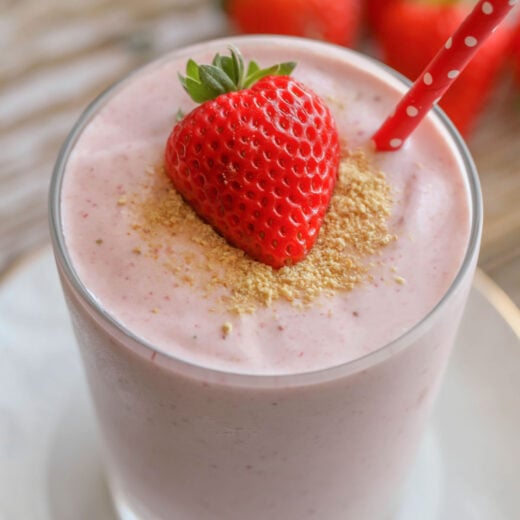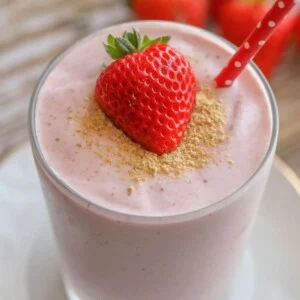 13 Fruit Smoothie Recipe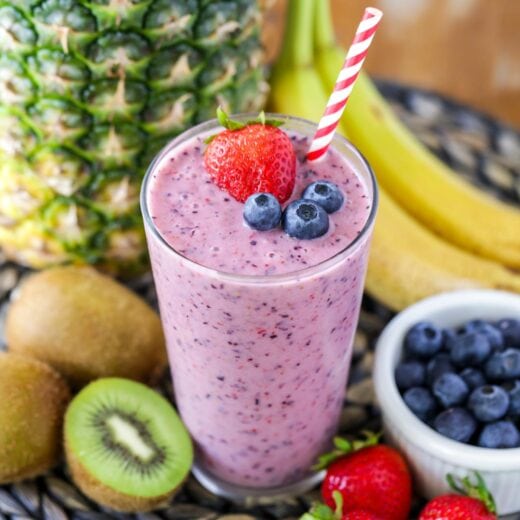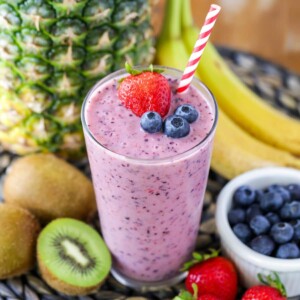 14 Best Green Smoothie Recipe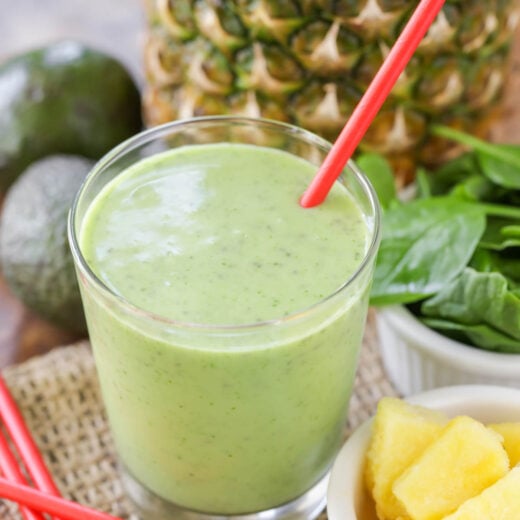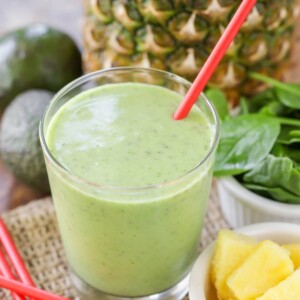 Be sure to check out all of our Breakfast Recipes.
For more collections: Easy Breakfast Ideas, Egg Recipes, Breakfast Casserole Recipes