Naturally sweetened watermelon smoothie that is refreshing and under 100 calories! It's the perfect healthy treat to satisfy that sweet tooth!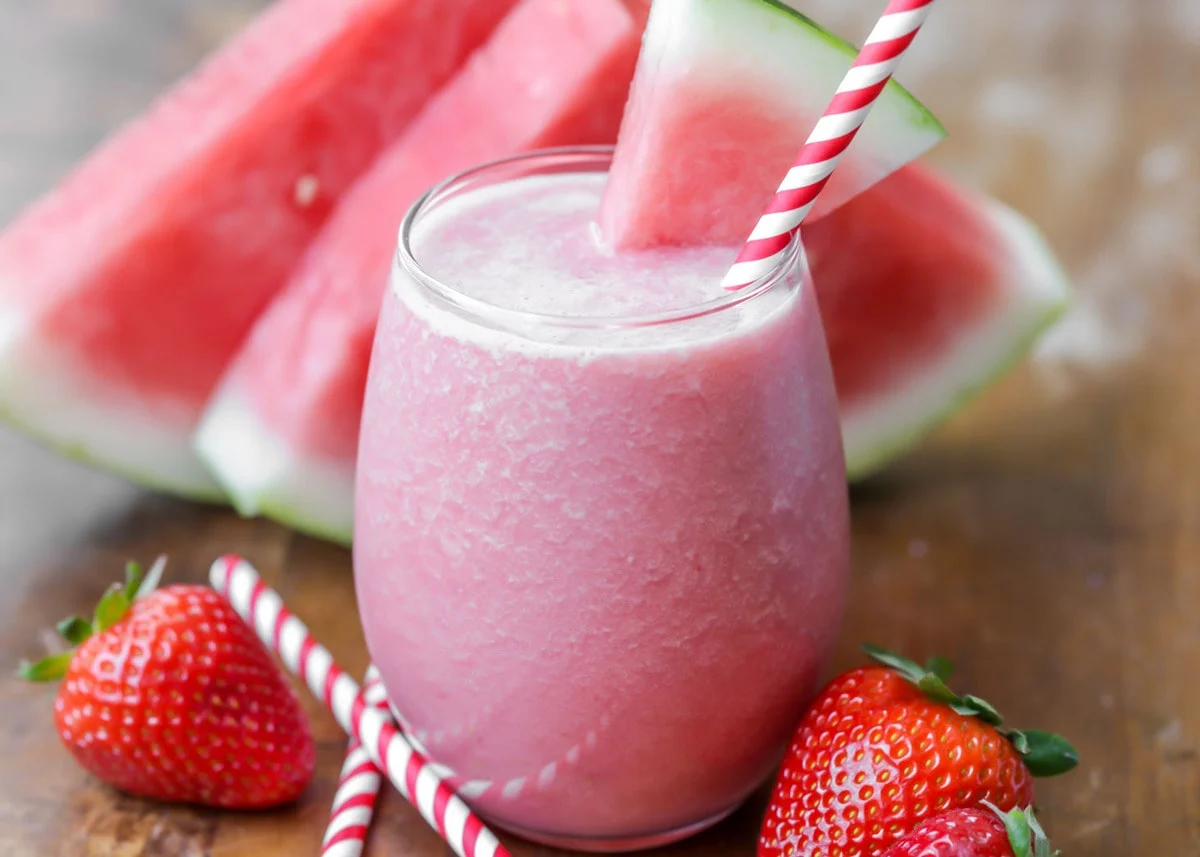 Strawberry Watermelon Smoothie
Have I mentioned how much I love smoothies?
I love that simple, healthy ingredients can be mixed together to make something so delicious and creamy, like today's recipe for a strawberry watermelon smoothie. It's so sweet and satisfying! The combo of strawberries and watermelon are a match made in heaven. Look at the pink color of this smoothie – so beautiful (just as pretty as our Aloha Tropical Smoothie and Strawberry Oatmeal Smoothie).
This is the perfect treat to slow down and enjoy every tasty sip. My kid's love smoothies for breakfast or even an after-school snack. It's a great way to get them to sit down and talk about what they did and learned at school!
Plus this watermelon smoothie gives us all the energy to get through the rest of the day until dinner time. Top each cup with a little slice of watermelon and/or a strawberry (pictured above!).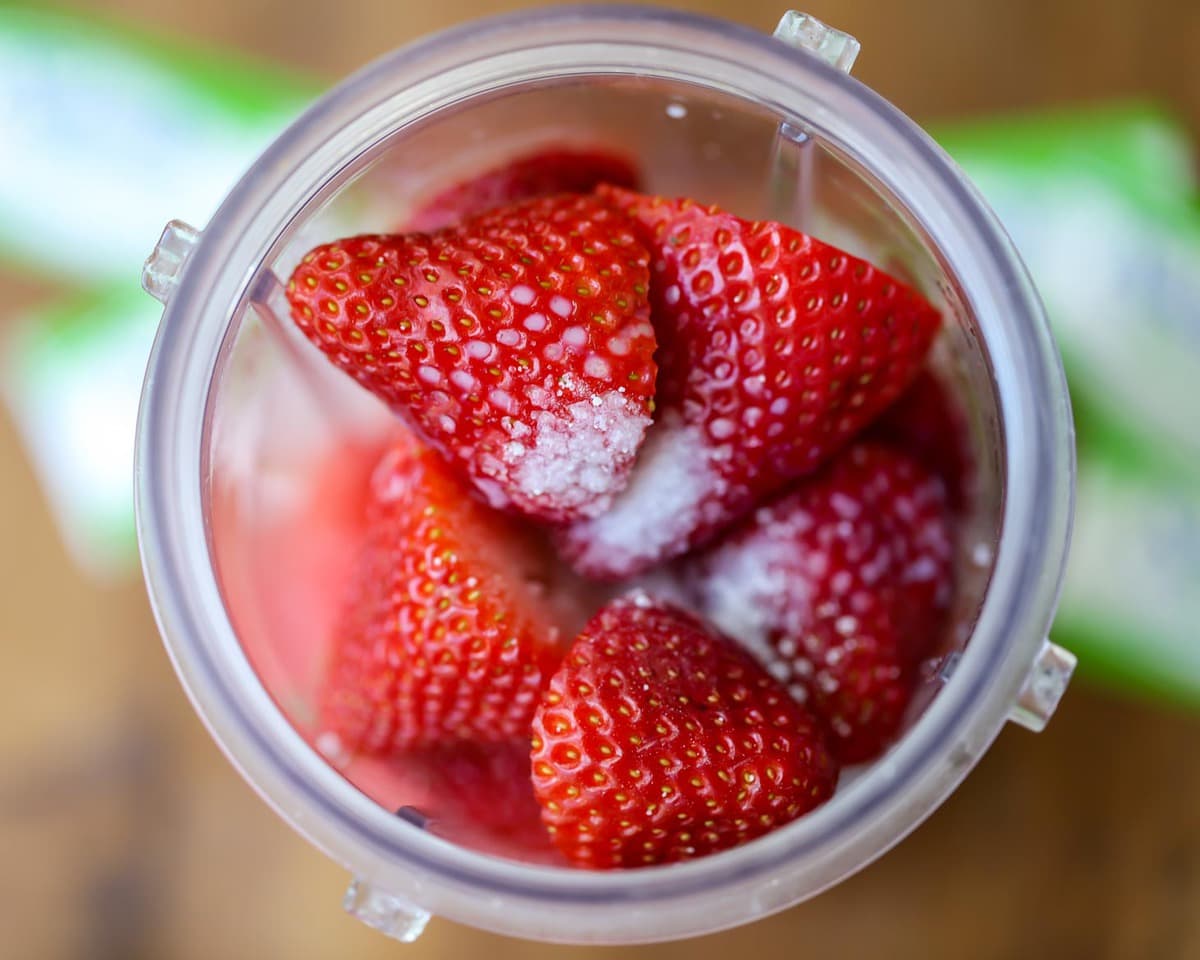 How to Make a watermelon smoothie
The best thing about smoothies is how easy they are to make!
Cut up some watermelon into cubes- about 1 ½ cups. And you need 1 cup of strawberries that are trimmed. Throw those fruits into a blender with milk, lemon juice, and 2 SPLENDA® Naturals Stevia Sweetener packets. Blend all of it together with ½ cup of ice! Pour into glasses and savor every sip!
After a little bit of testing, we have the recipe just down so that it's the perfect amount of strawberry AND watermelon. We wanted to be about to taste both fruits equally and enjoyably. This easy watermelon strawberry smoothie recipe is perfection!
What are the best tips for picking out a good watermelon? We did a whole blog post about it. Check it out HERE.
What other fruits go well with watermelon? That depends on what you prefer, but these other combos work great and taste delicious:
watermelon + blackberries
watermelon + blueberries + peaches
watermelon + fresh lime/lemon juice + raspberry juice + mint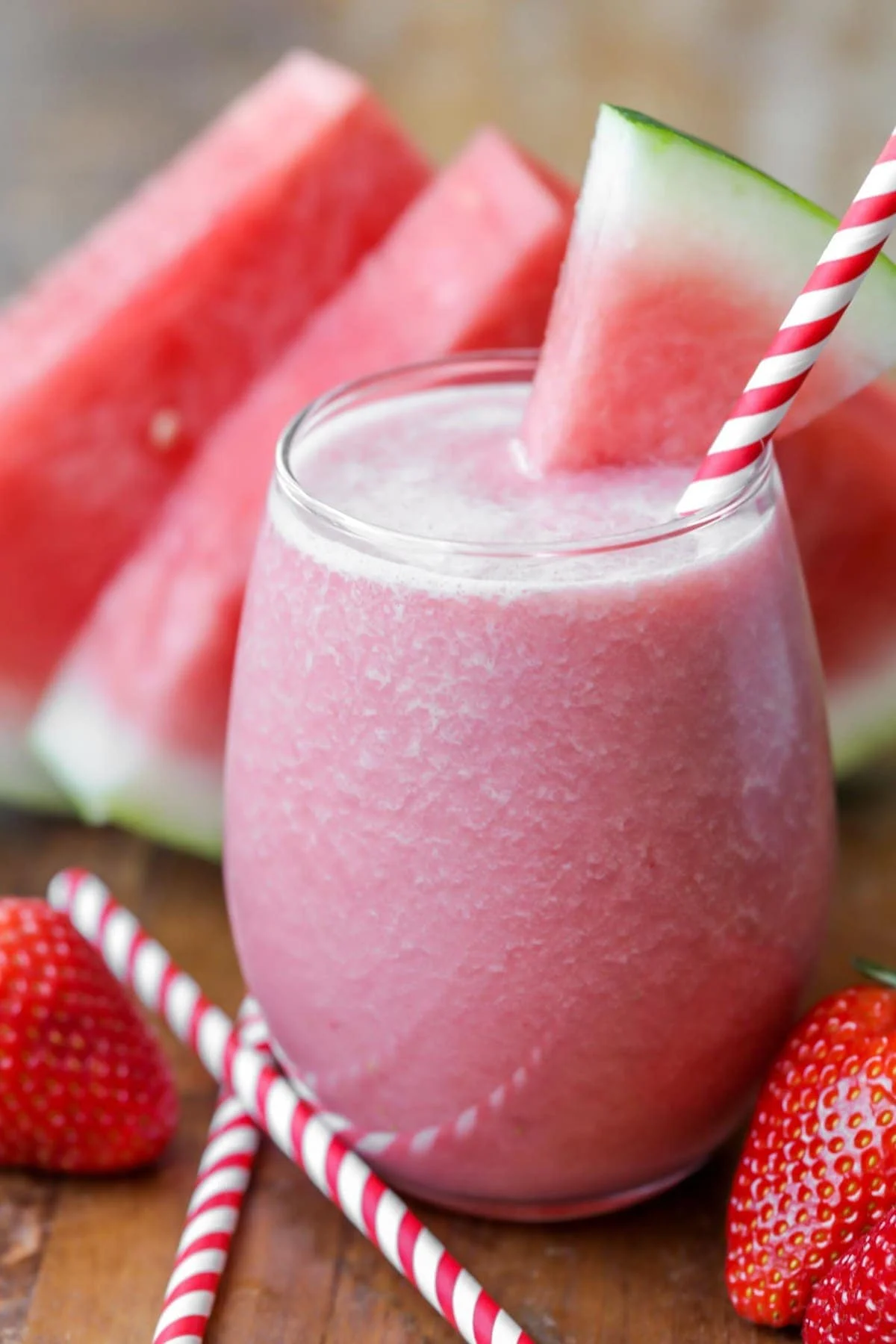 Using Stevia Sweetener in these smoothies gives it just the right amount of sweetness without all the sugar. Let us know how much you love this smoothie in the comment section below! 
For more refreshing smoothies check out:
Watermelon Smoothie Recipe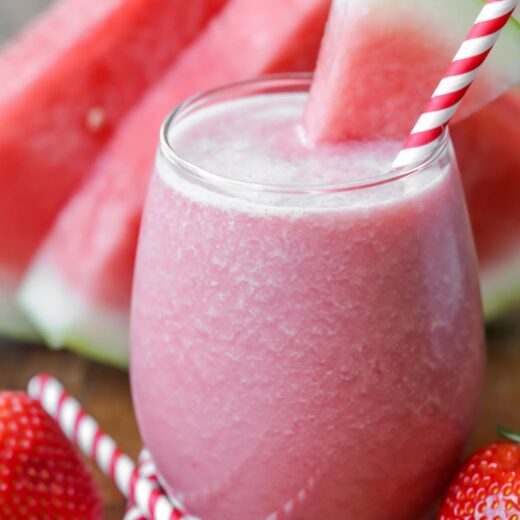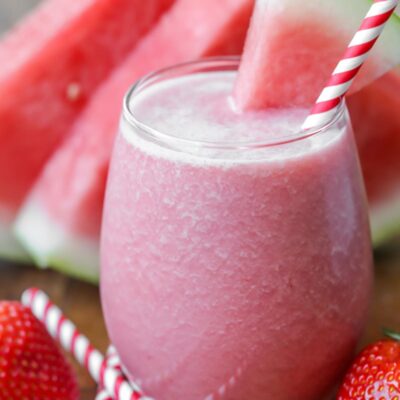 This sweet and delicious Watermelon Strawberry smoothie has the perfect amount of each fruit to make the flavor irresistible and sweet using SPLENDA® Naturals Stevia Sweetener.
Ingredients
1 1/2

cups

watermelon

cubed

1

cup

strawberries

trimmed

1/2

cup

milk

1

tsp

lemon juice

2

SPLENDA® Naturals Stevia Sweetener packets

1/2

cup

ice
Instructions
Add all ingredients to a blender and blend until combined. Serve cold.