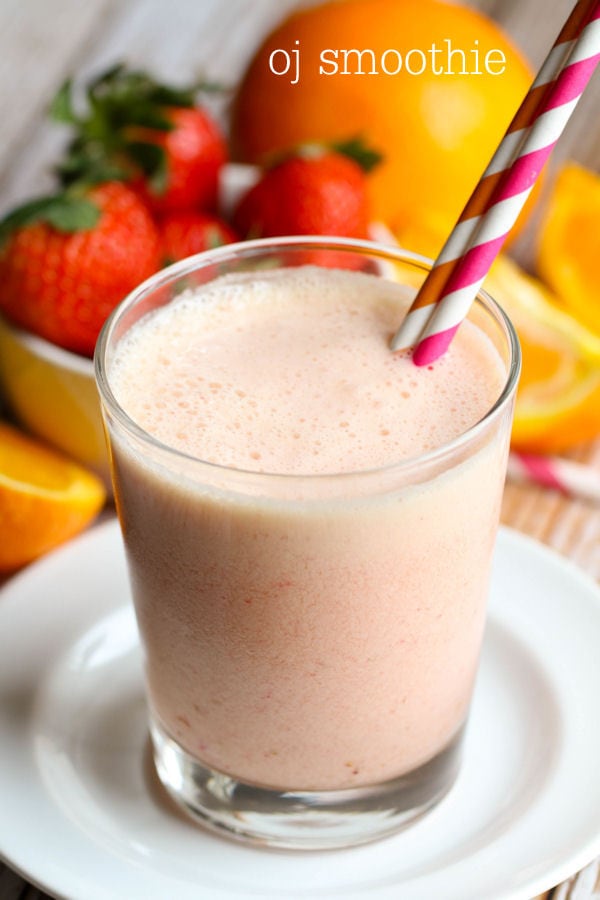 Here I was talking about keeping healthy and preventing all the sicknesses that are around this time of year and my son gets sick this week! Boo! It is not fun taking care of a sick child, but fortunately he is on the mend. 🙂
For the rest of us, we are trying to boost our immune system and load up on Vitamin C and other important vitamins so that we do not get sick as well. Along with Vitamins, we have been trying to drink a lot of fluids like OJ, wash our hands, and take it easy. Not always easy to do when you have three little ones and a full schedule, but we're trying.
To jazz things up a bit, I made a shake using all sorts of yummy goodies that would not only taste good but would also have lots of Vitamin C. I was surprised at how good it turned out – the kids loved it!
Orange Juice Smoothie Recipe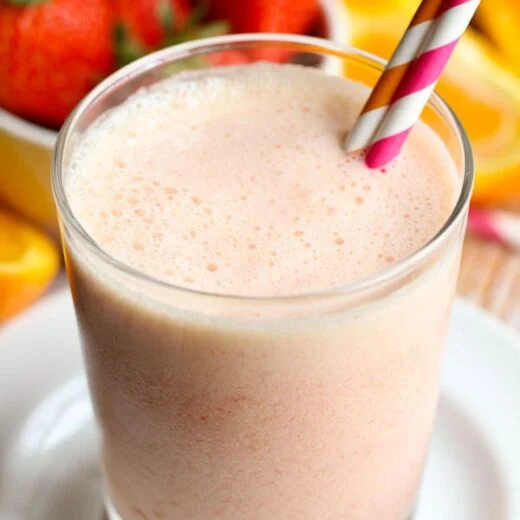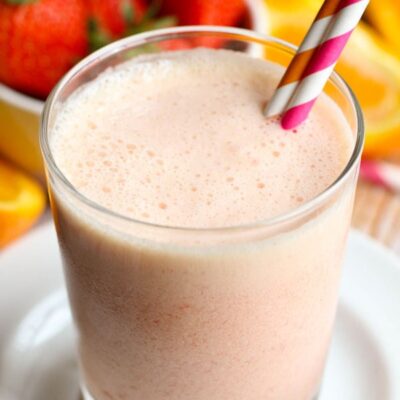 A favorite - Orange Juice Smoothie. The kids LOVE the taste of oranges & strawberries!

Ingredients
Instructions
Blend all ingredients together in blender until smooth. Enjoy!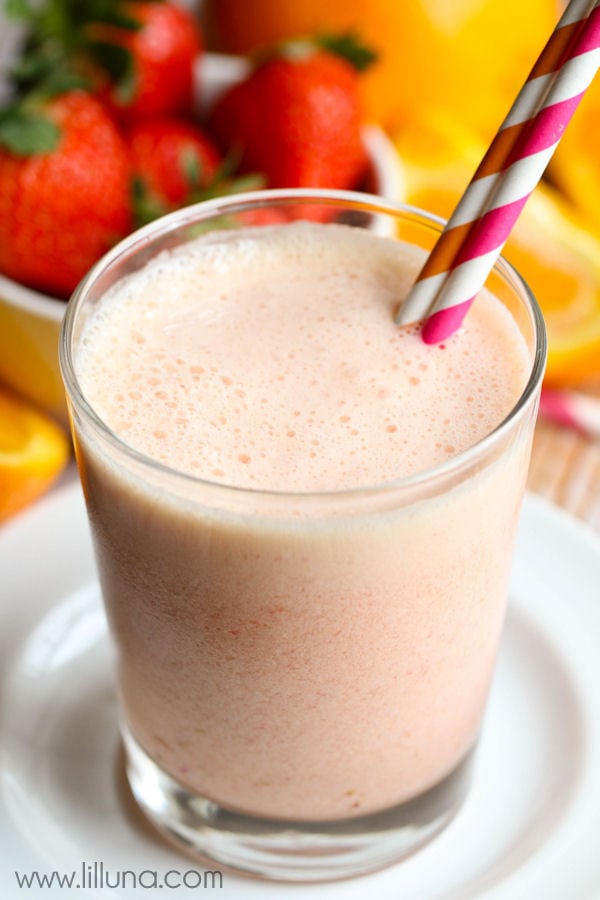 Going to make this drink again today to make sure we get at least a few vitamins in… plus, it's pretty DELISH. 🙂
For more great drink recipes be sure to try out: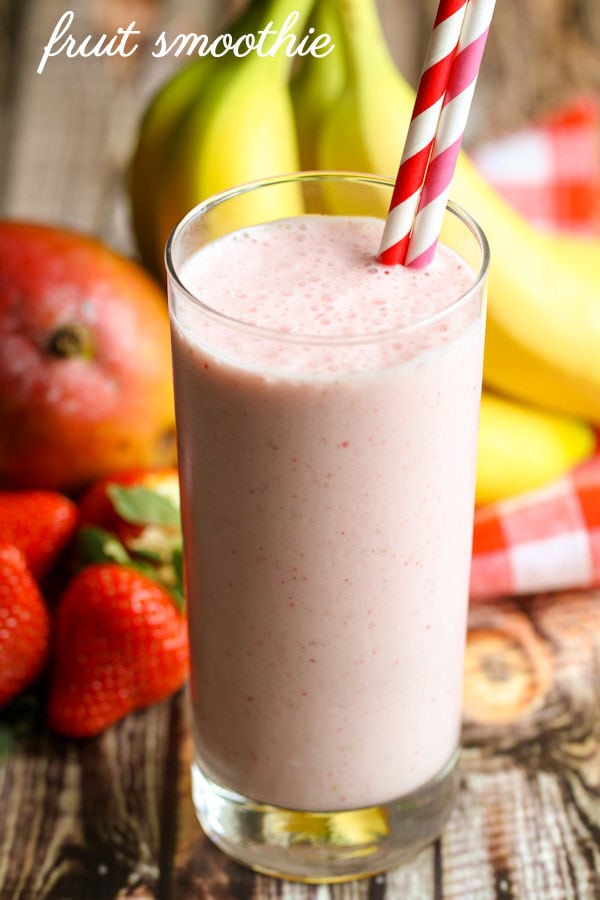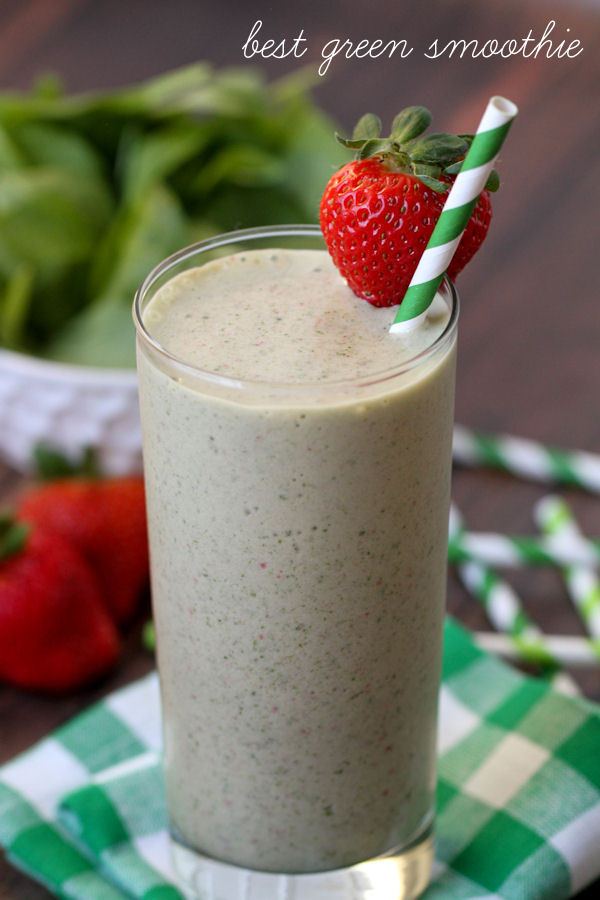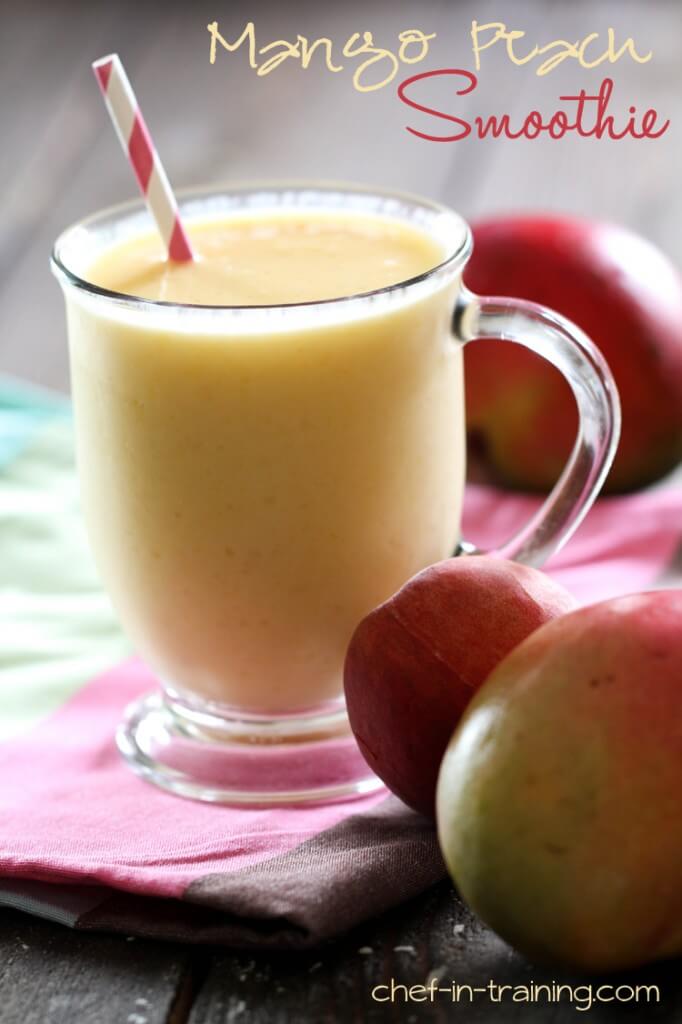 For all drink recipes go
HERE
. 🙂
ENJOY!