Refreshing & simple Copycat Orange Julius takes a minute to make and tastes just like the real thing. It is a favorite family treat!
Copycat orange julius is one of our go to breakfast drinks!! To complete the meal just add one of our favorite breakfast casseroles or a big stack of pancakes.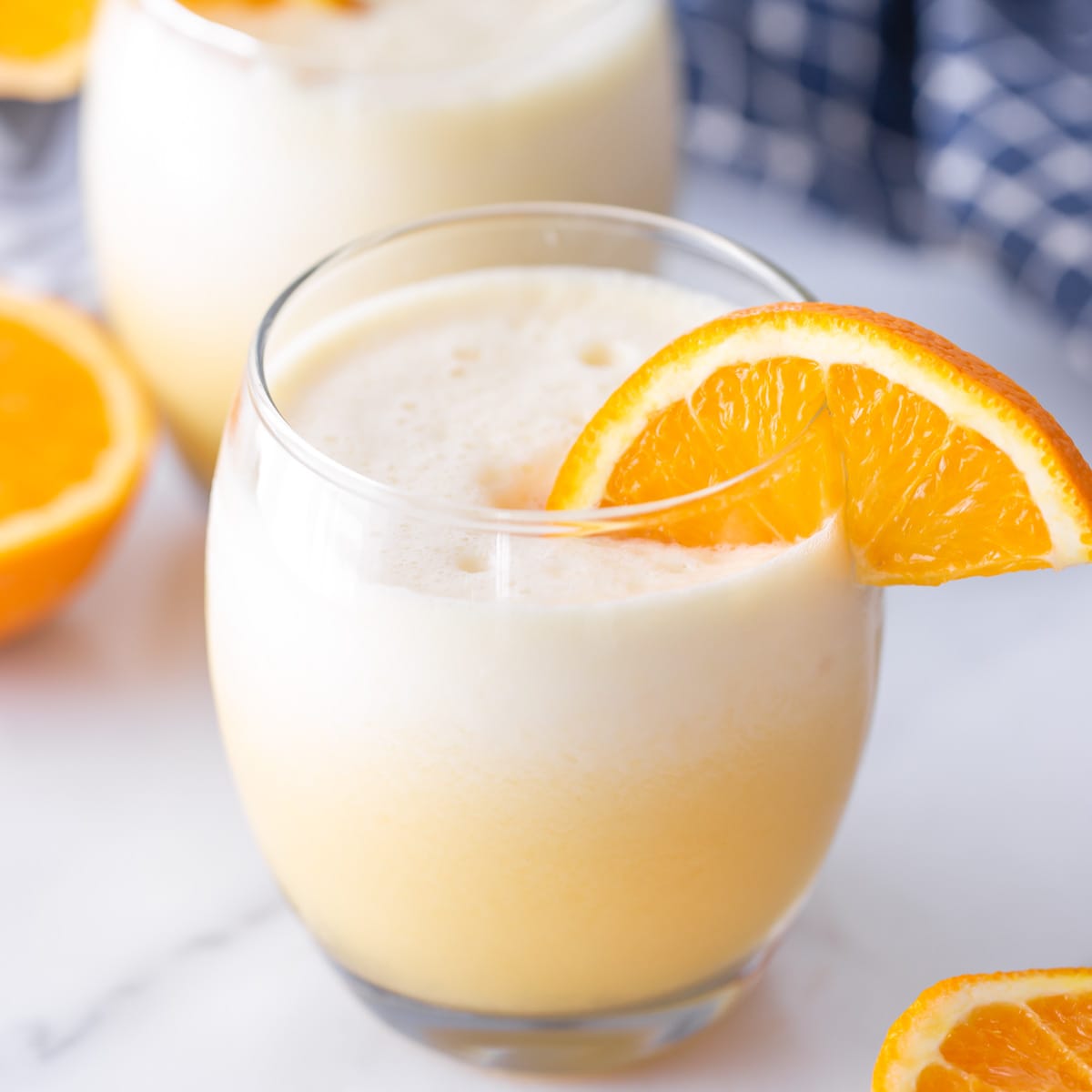 What is an Orange Julius?
Who here has had an Orange Julius before? We've been long-time fans and recently decided to try making our own copycat version at home. But, what is an Orange Julius?
It's an American chain famous for their orange drink (orange julius) that is made up of ice, orange juice, sweetener, milk and vanilla. It's kind of like an orange juice smoothie, except it's more creamy and frothy. We think it tastes like a melted orange creamsicle.
This recipe is so quick and easy that even a kid can put it together. Best of all, it tastes just like the real version, which means we can make this at home whenever we want.
I cannot wait to make this orange julius recipe again. It really is so simple and tastes so delicious! I have a feeling we will be making this all summer long.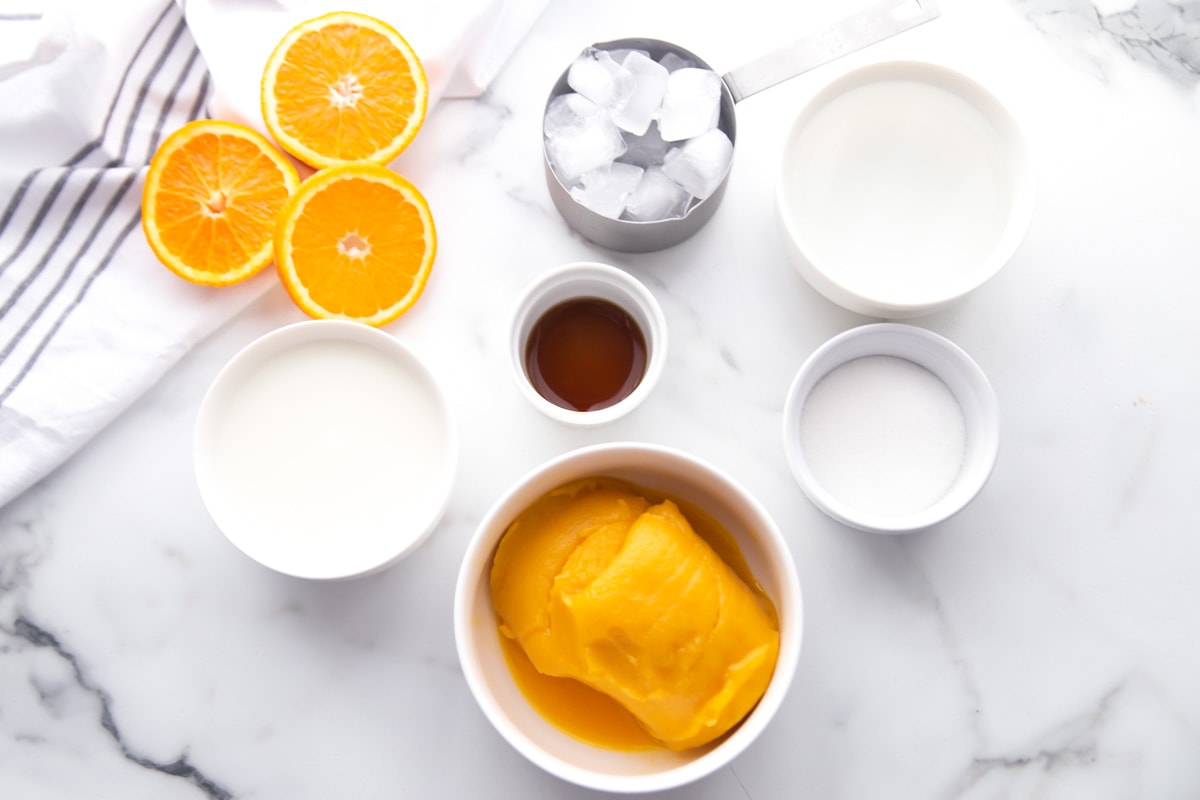 As easy as just blend!!
The orange julius ingredients include:
frozen orange juice
milk
water
sugar
vanilla
ice cubes.
Luckily, we had pretty much all of these ingredients at our house already!
BLEND. To make this yummy recipe, just throw everything in the blender and blend until nice and smooth. It's that easy!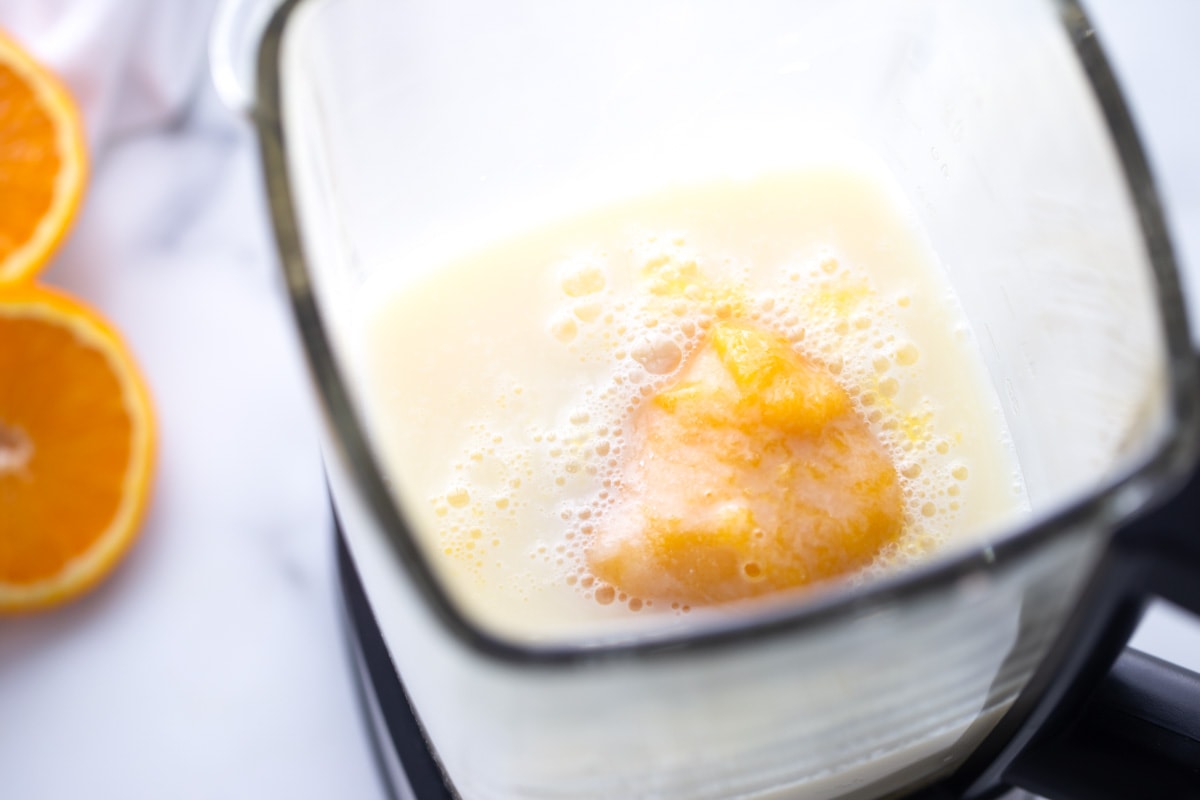 Recipe FAQ
Use fresh orange juice: If you don't have orange juice concentrate, freeze an equal amount of fresh orange juice in an ice cube tray (or a glass pan, and then break it into pieces) and put that in the blender with the other ingredients. Using fresh OJ and adding more ice will just change the texture and flavor, which isn't what you want!
Texture: Adjusting the texture to your liking is quite easy. You can reduce the amount of added water/milk for a thicker texture or increase it if you prefer a thinner texture
Julius with a twist: Add other flavors to the orange julius bananas or strawberries are particularly delicious. Just keep in mind that it will cause a thicker or thinner texture.
STORE leftovers (if you have any) it in the fridge for a day or so in an airtight container, but it's much better to have it fresh! You can also pour any leftovers into a popsicle mold as a cool treat.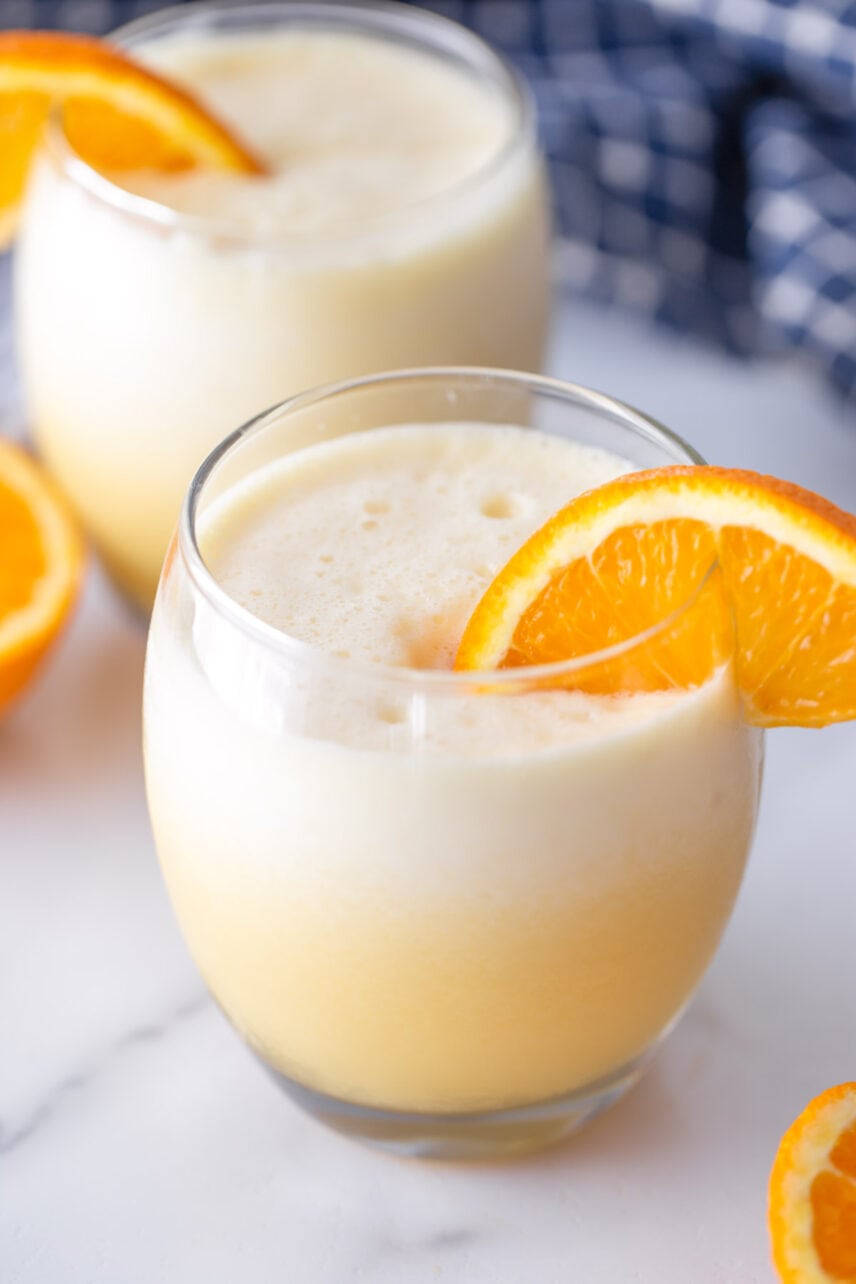 For more delicious drinks, check out:
Orange Julius Recipe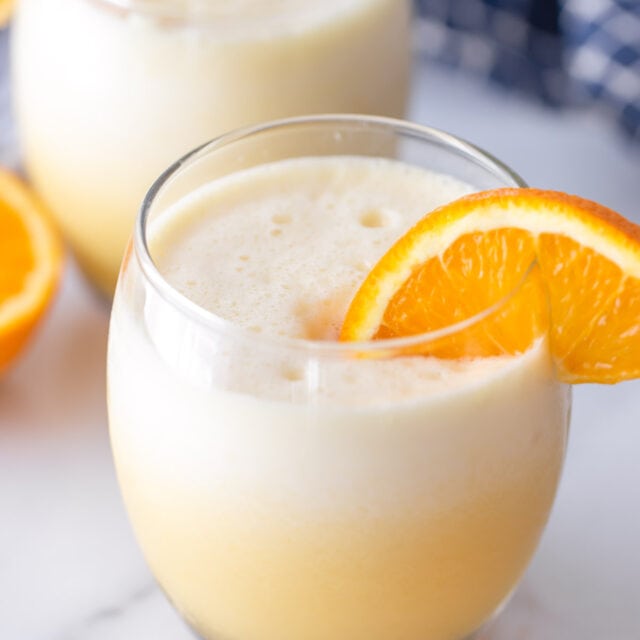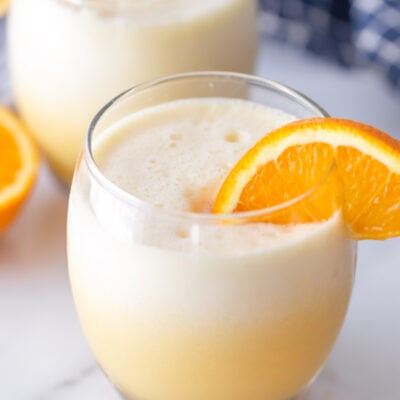 Refreshing & simple Copycat Orange Julius takes a minute to make and tastes just like the real thing. It is a favorite family treat!
Ingredients
6

oz

frozen orange juice concentrate

1

cup

milk

1

cup

water

1/4

cup

sugar

1-2

tsp

vanilla extract

1

cup

ice cubes
Instructions
Combine all ingredients in the blender.

Blend until smooth and serve immediately. ENJOY!