When it's warm outside, there is nothing so refreshing as a cool drink…make it frozen and even better!! These frozen drink recipes are sure to cool you off on even the most sticky of days.
More Collections: Smoothie Recipes, Summer Drinks, Non-Alcoholic Drinks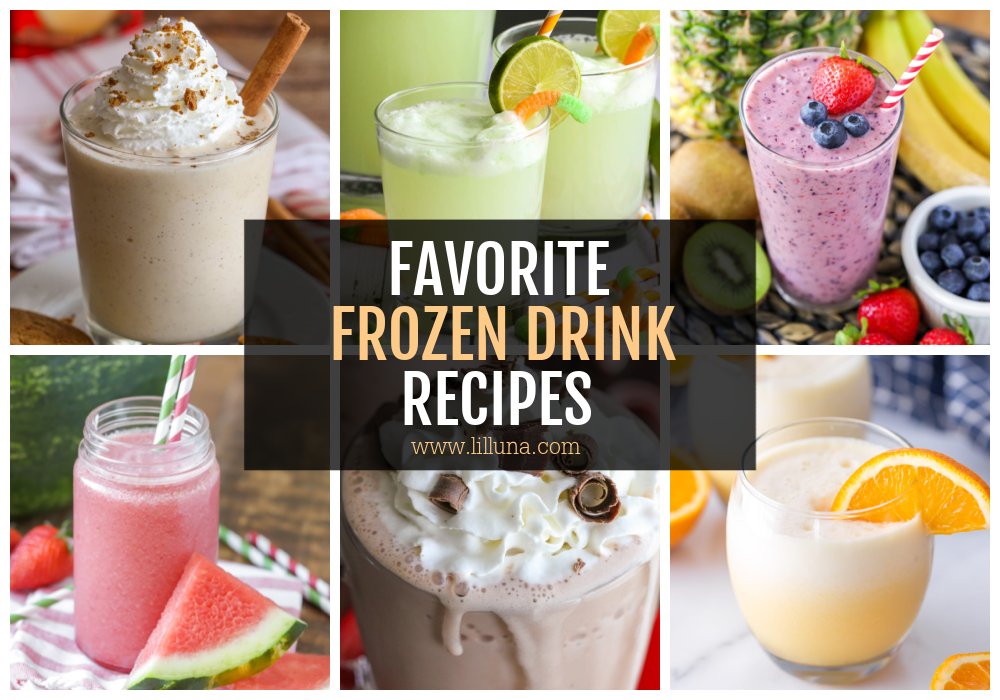 Always in Season!
Perfect on warm summer days, but really any time of the year is perfect for these chilled beverages. I mean, we drink frozen hot chocolate ALL year long…why not?! What ever the month, these frozen drink recipes are always in season!
Common elements of Frozen drinks:
Ice
Simple syrup for flavor
Frozen fruit such as as mango, cherries, peach, any type of berry
Juices such as apple, grape and orange juice
Milk or heavy whipping cream
Almond milk or coconut milk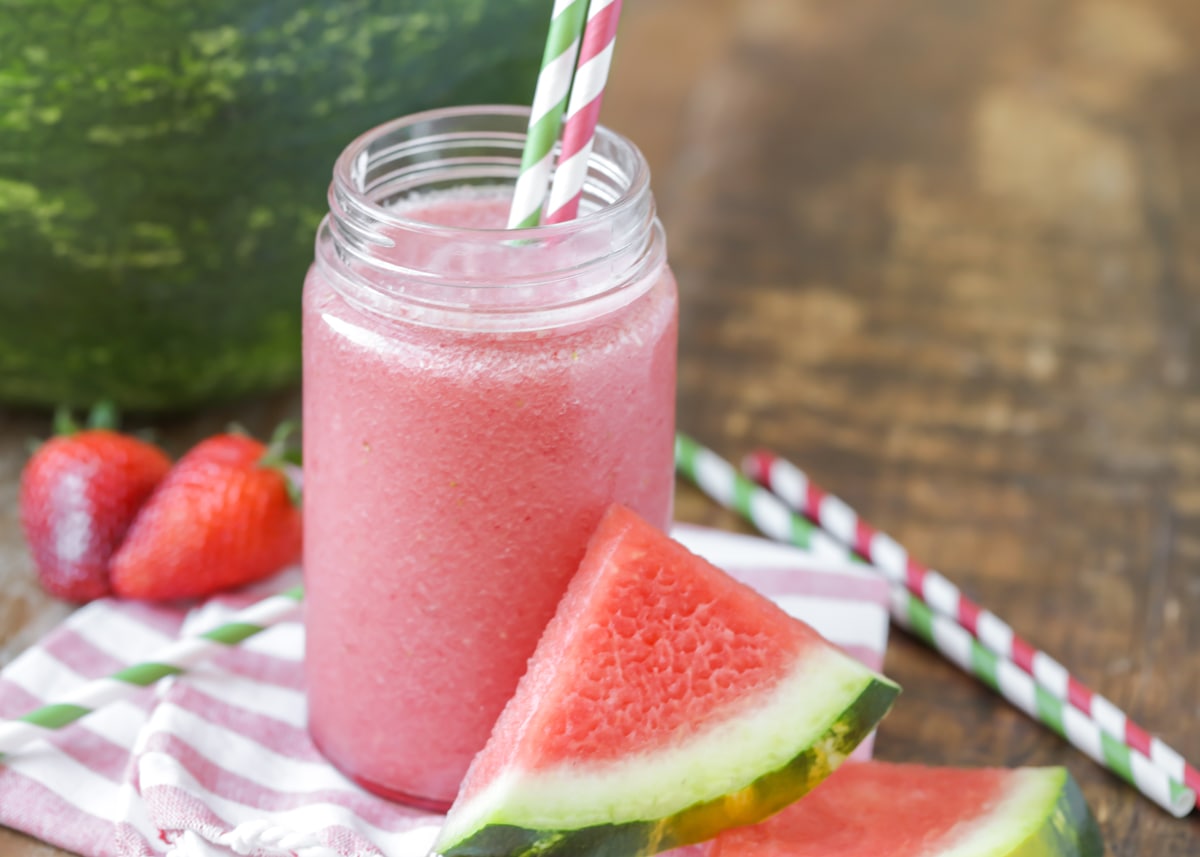 Frozen drink tips
Blending frozen drinks:
Be sure you add any liquid first, then larger frozen ingredients.
You'll need a blender powerful enough to chop through frozen fruit and ice. Always start your blender on a low speed then slowly turn it up.
Don't over blend ingredients. Otherwise you'll go from a nice slush to a runny syrupy drink.
Keeping Frozen Drinks Cold:
Only set out as much as will be drunk within the hour. Refill as needed.
Pre-make a batch of the drink and freeze it in ice cube trays. Use the frozen cubes instead of regular ice cubes.
Unless otherwise noted in the recipe use chilled ingredients. For example if a recipe calls for adding a bottle of soda, then keep the soda in the fridge before mixing it in the punch.
If your recipe uses any kind of fruit flavor as an ingredient, then you can have frozen fresh fruit to add to the punch bowl.
Add water to a few snack or sandwich size Ziploc bags and freeze. Place 1 or 2 of the bags in the drink to keep it cold. When the water has thawed. Rinse them off and stick them back in the freezer and add another set of frozen bags into the drink.
Serve drinks in cups that are insulated and can help keep the drink cold.
For a large bowl of punch try making an Ice Ring. Use a 10 inch bundt or fluted cake pan. Fill the bottom of the pan with fresh berries, cut citrus, and herbs that coordinate with the flavors of the drink. Then fill the pan ½-¾ of the way with liquid This can be any liquid that is already in the punch. Freeze and use to keep the drink cold.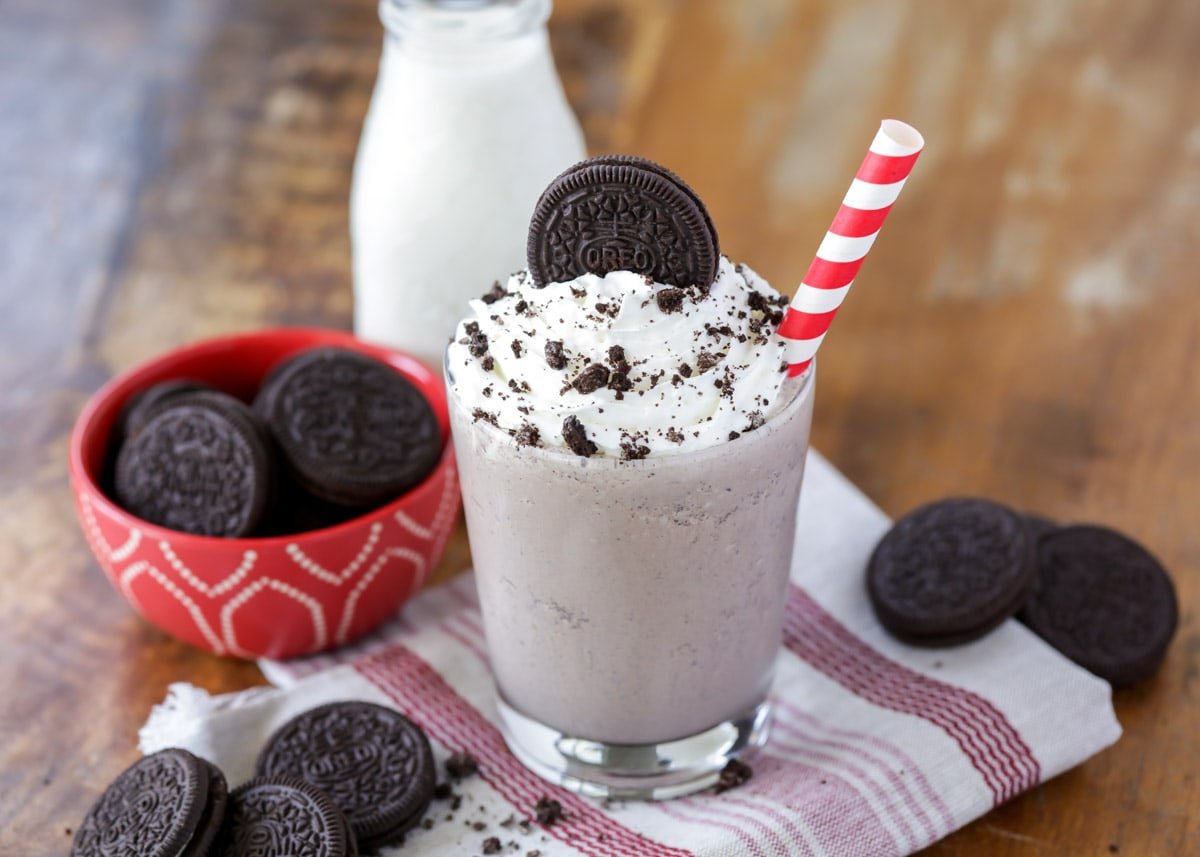 Fun Garnishes for Frozen Drinks
Whether you're mixing up a party punch or a delicious smoothie you can garnish your glasses to make them pretty and delicious.
Add a garnish: You can easily use the same fruit that is in the drink as a garnish. Some fruit like lemon and peach slices can be slipped over the edge of the glass. You can also thread small chunks of fruit on a toothpick or place it directly on top of the drink itself. And I can't forget the classic maraschino cherry.
Sugar the rim: You'll need a bowl of lemon or lime juice and a bowl of sugar. Dip the rim of the glass in the juice, then into the sugar. Let dry. 
Add a dollop of whipped cream or scoop of vanilla ice cream. You can eat right off the top or mix it into the drink to add a creamy element. 
Add a fun straw or spoon to the cup
So many great ways to garnish frozen drink recipes.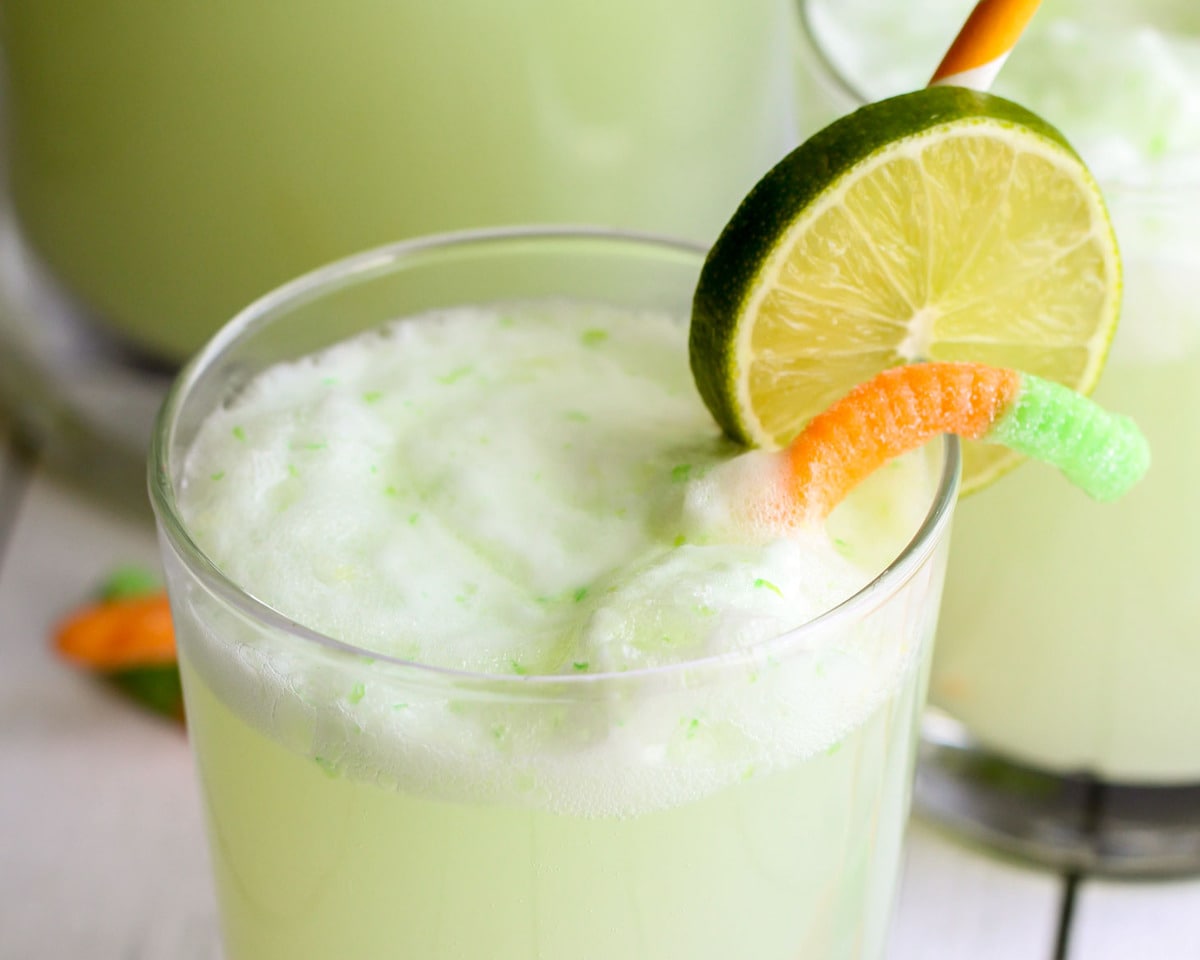 Leftover Frozen Drinks
My very favorite thing to do with leftover punch is to freeze it in popsicle molds. This is mostly because it makes my kids so happy to have a delicious cold treat. These Frozen Drinks will make particularly delicious popsicles.
Not only can leftover drinks be made into popsicles, you can make them into a slushie which is a wonderful treat to beat the summer heat. It's similar to making ice cream. You'll need the drink, 2 large plastic ziplocs, ice and rock salt.
Pour the drink into one bag and add the ice and salt into the second bag.
Insert the drink bag into the ice bag.
Shake the bags for several minutes until the drink become slush
You may need to wear oven mits or gloves as the ice bag get pretty cold.
---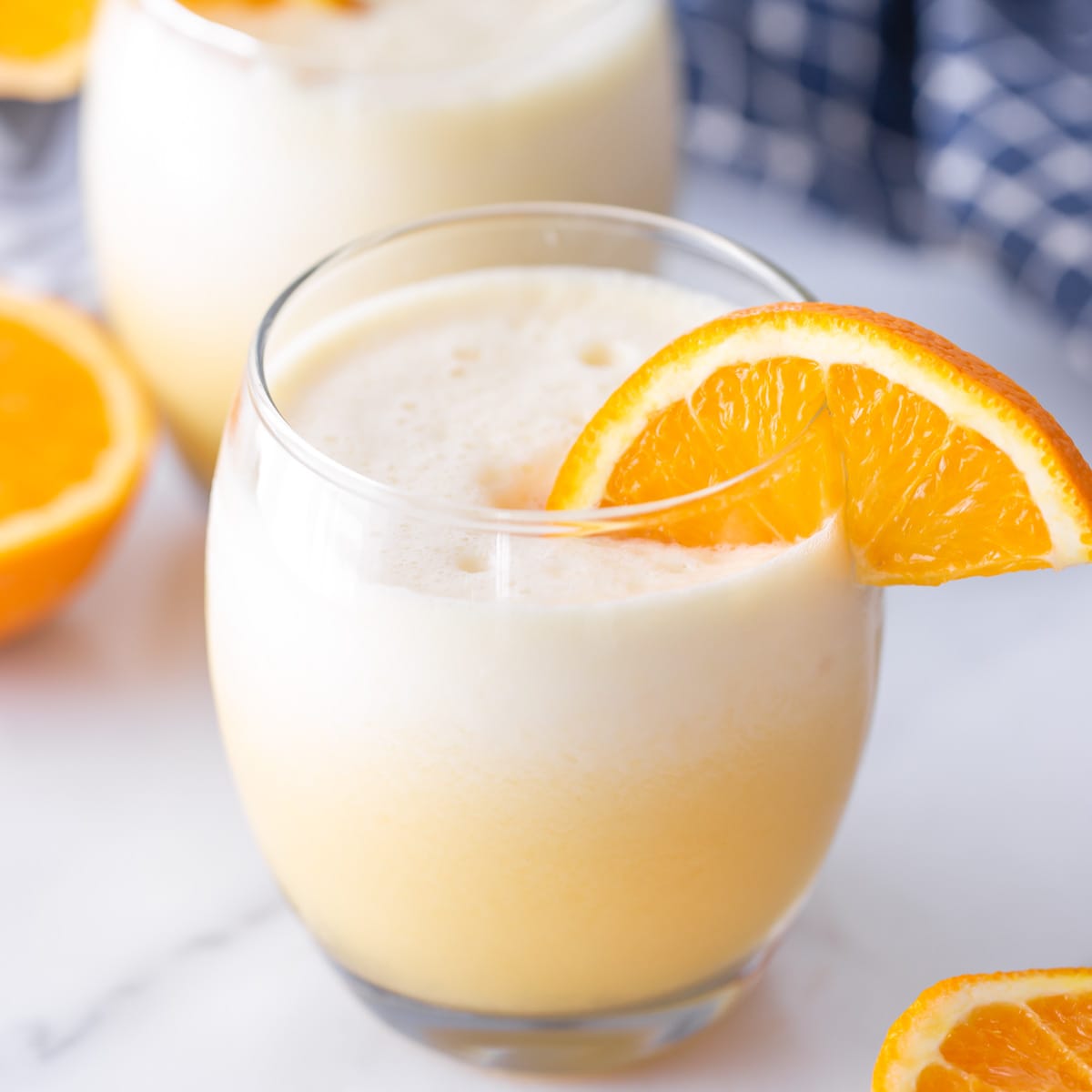 Best Frozen Drinks
When it's warm outside, beat the summer heat and blend up a big batch of one of these delicious frozen drinks!
Copycat Orange Julius – Refreshing & simple Copycat Orange Julius takes a minute to make and tastes just like the real thing. It is a favorite family treat!
Frozen Hot Chocolate – Frozen Hot Chocolate only takes 3 ingredients and a few minutes to make! Top it off with whipped cream and chocolate curls for a real treat.
Frozen Strawberry Lemonade – Frozen Strawberry Lemonade takes minutes to make and is filled with lemonade, strawberries, ice and pineapple juice.
Watermelon Juice – Delicious and Refreshing Watermelon Juice – a favorite drink in the summer time! Made with watermelon & strawberries!
Oreo Shake – A cool and creamy Oreo Shake whips up in minutes for a classic treat. Perfect for kids and adults alike!!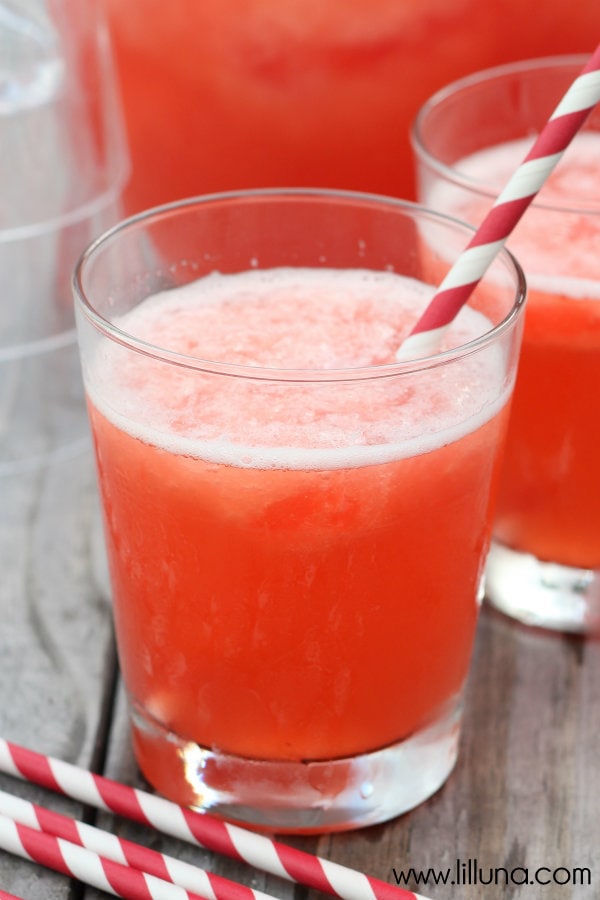 Slushy Punch Recipe – Slushy punch is fruity and fizzy and perfect for any occasion. Adding wax fangs make it a Halloween must!
Easy Halloween Punch – This sweet & fizzy orange sherbet punch is one of our all-time favorite Halloween drinks!! It is a perfectly festive Halloween punch!
Peppermint Milkshake -This cool & refreshing Peppermint Milkshake is a simple, quick and very tasty holiday treat everyone will enjoy.
Eggnog Milkshakes – Deliciously festive Eggnog Milkshakes are a quick 5 minute holiday drink that the whole family will enjoy!
Witches Brew – Witch's Potion Drink recipe – a chilled Lime and Pineapple mixture that is bubble and perfect for your next Halloween party!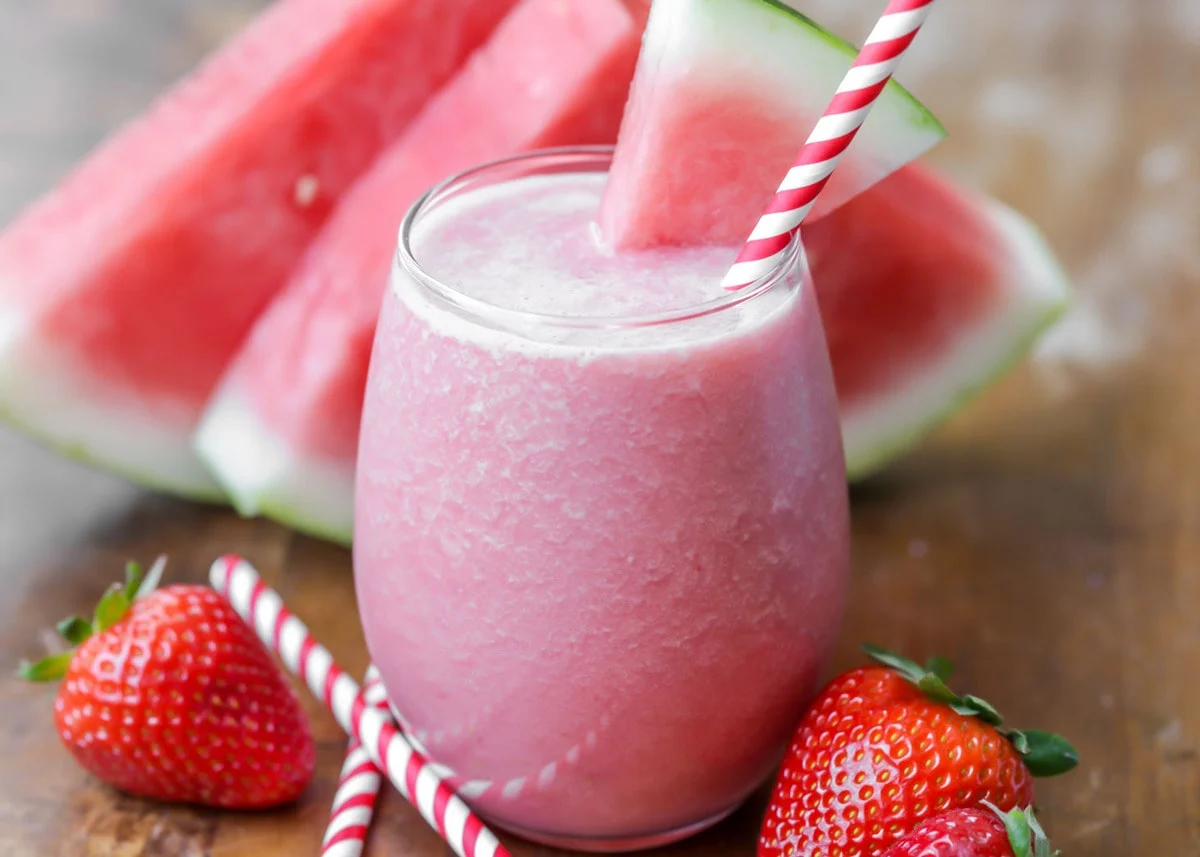 Watermelon Smoothie – Naturally sweetened watermelon smoothie is refreshing and under 100 calories! It's the perfect healthy treat to satisfy that sweet tooth!
Peanut Butter Banana Smoothie – Looking for a way to use up your ripe bananas? Enjoy a tall glass of creamy Peanut Butter Banana Smoothie this summer for a satisfying breakfast or afternoon snack.
Strawberry Banana Smoothie – This Strawberry Banana Smoothie is delicious and made with ingredients you probably have on hand – bananas, strawberries, yogurt and milk!
Blueberry Smoothie – This delicious yogurt and flaxseed blueberry smoothie is a new favorite. It is simple and comes together in minutes!
Fruit Smoothie – A fresh and tasty easy Fruit Smoothie that takes minutes to make. It is filled with kiwi, banana, blueberries, strawberries and more making it delicious and healthy.
---
the complete list
Here are the picture cards for all of the refreshing Frozen Drink Recipes listed above.
With so many delicious drinks to choose from you're sure to find several that you'll definitely want to try!
1 Frozen Strawberry Lemonade Recipe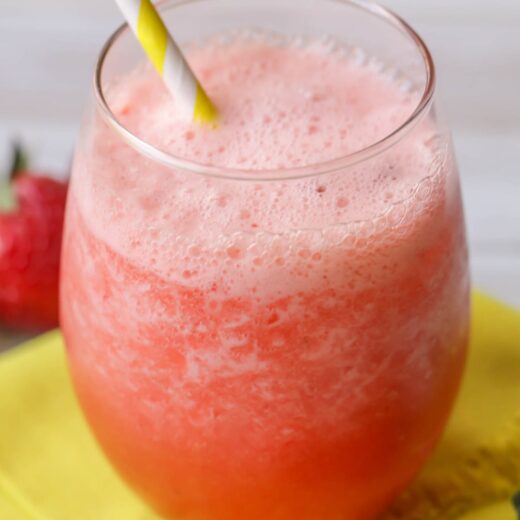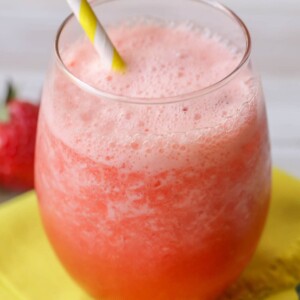 2 Frozen Hot Chocolate Recipe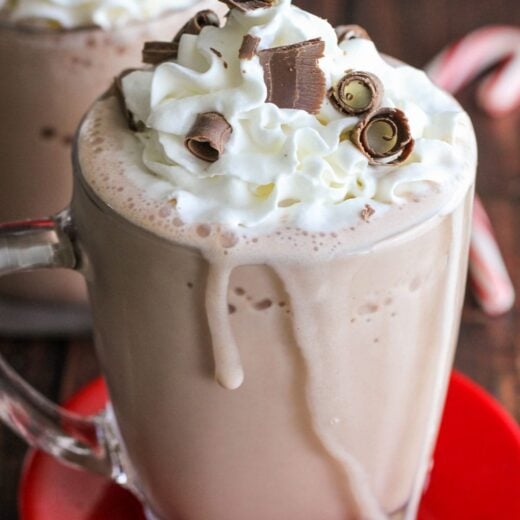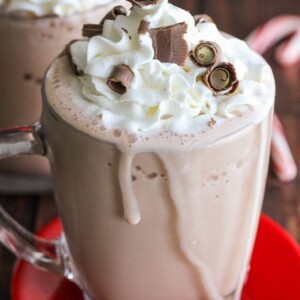 3 Orange Julius Recipe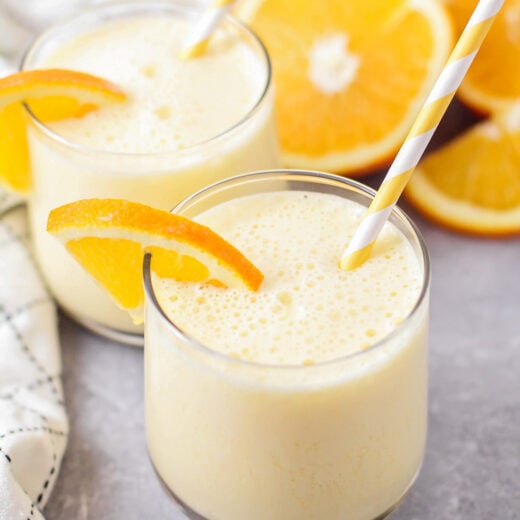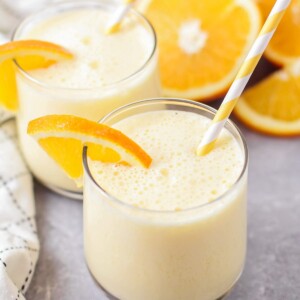 4 Watermelon Juice Recipe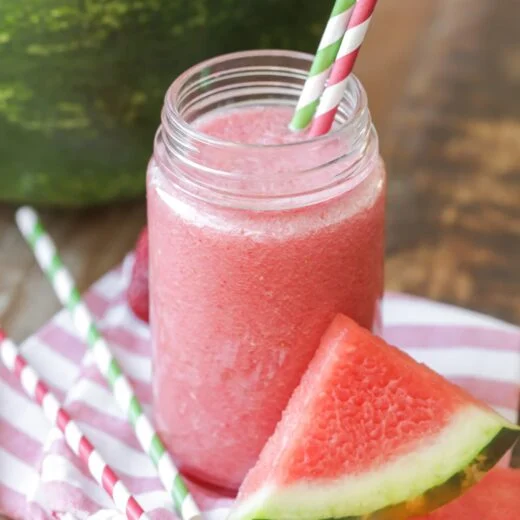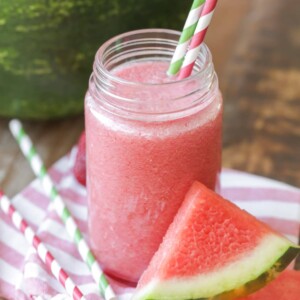 5 Witches Brew Recipe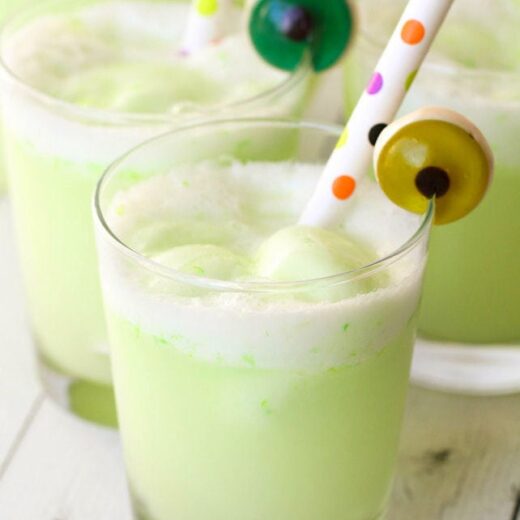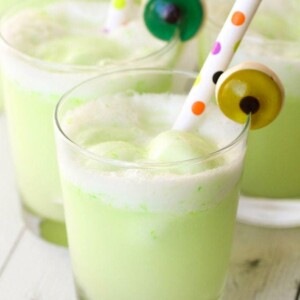 Drinks
Witches Brew Recipe
6 Halloween Punch Recipe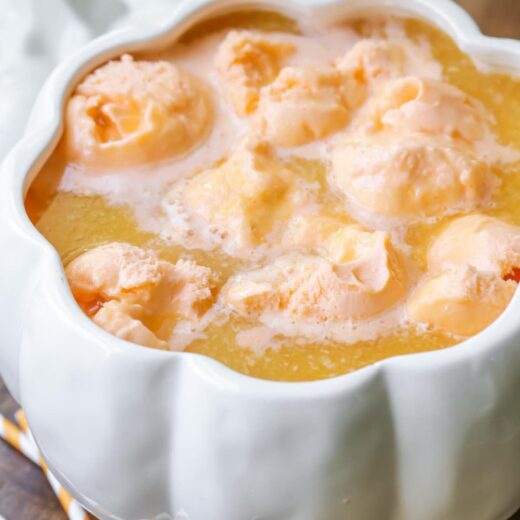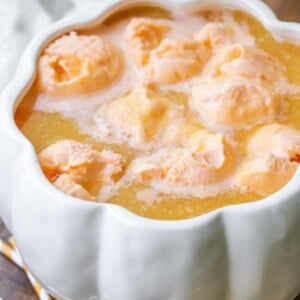 Drinks
Halloween Punch Recipe
Total Time:
1
hour
10
minutes
Get the recipe
7 Slushy Punch Recipe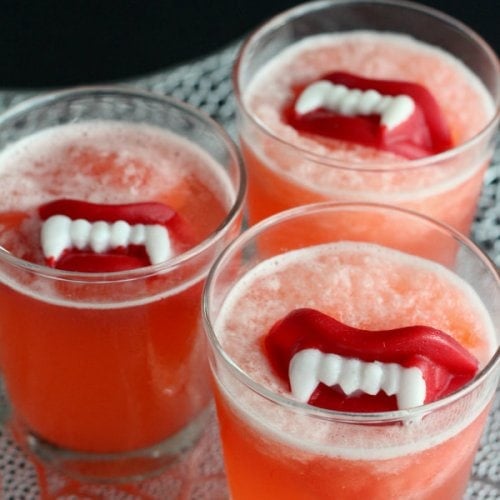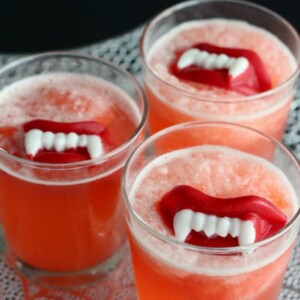 8 Oreo Shake Recipe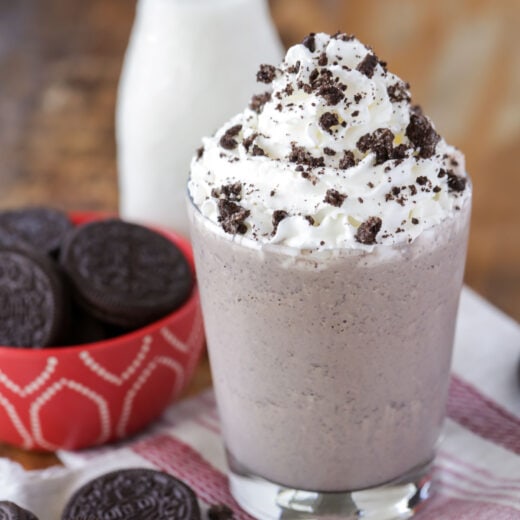 9 Peppermint Milkshake Recipe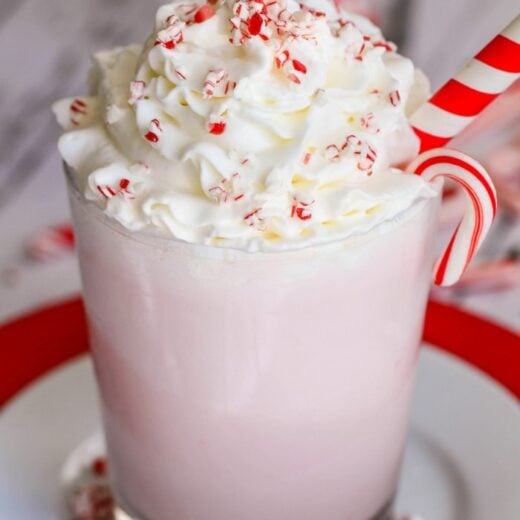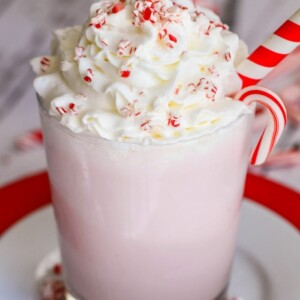 10 Eggnog Milkshake Recipe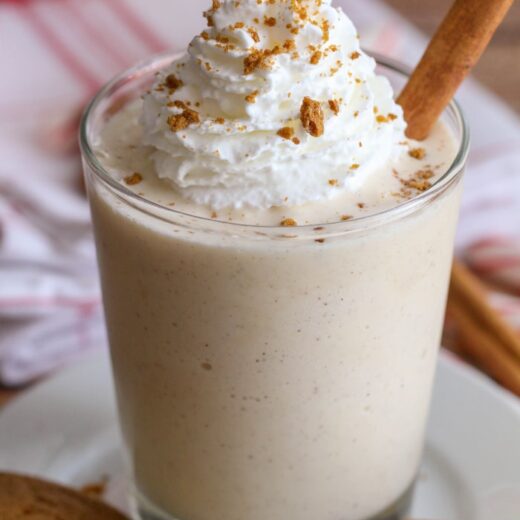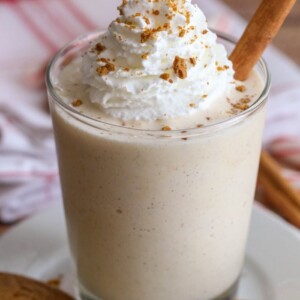 11 Blueberry Smoothie Recipe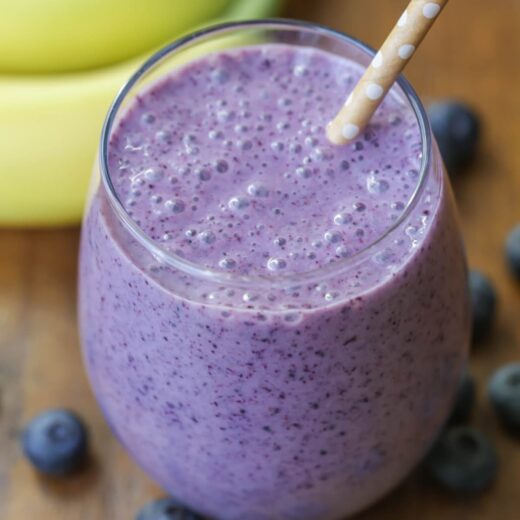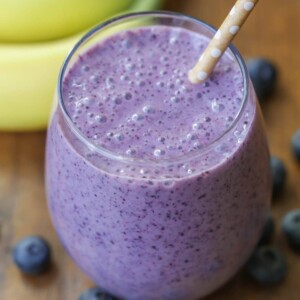 12 Fruit Smoothie Recipe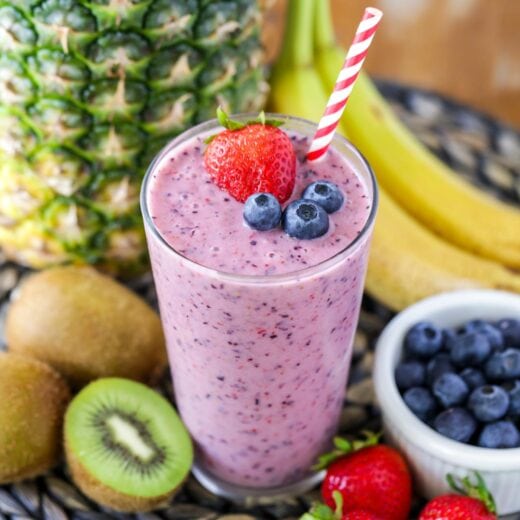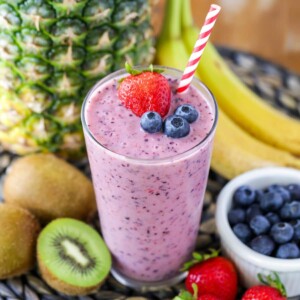 13 Strawberry Banana Smoothie Recipe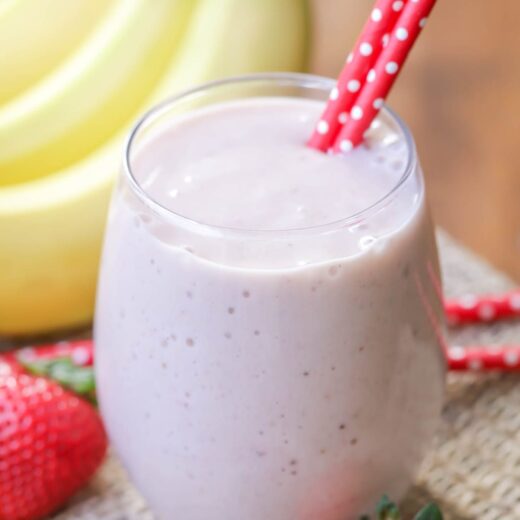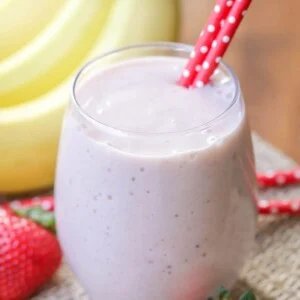 14 Watermelon Smoothie Recipe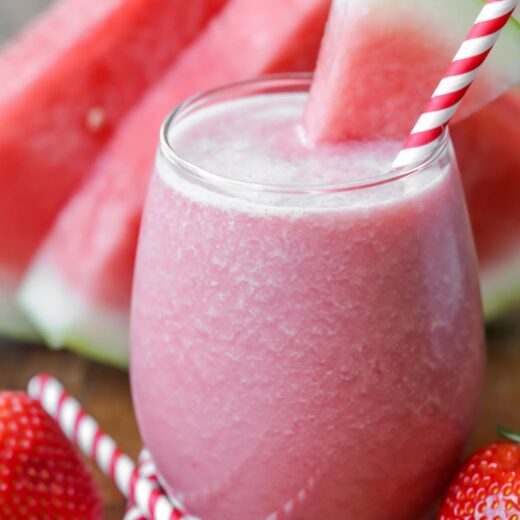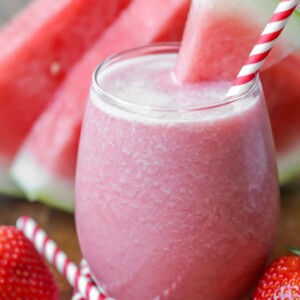 15 Peanut Butter Banana Smoothie Recipe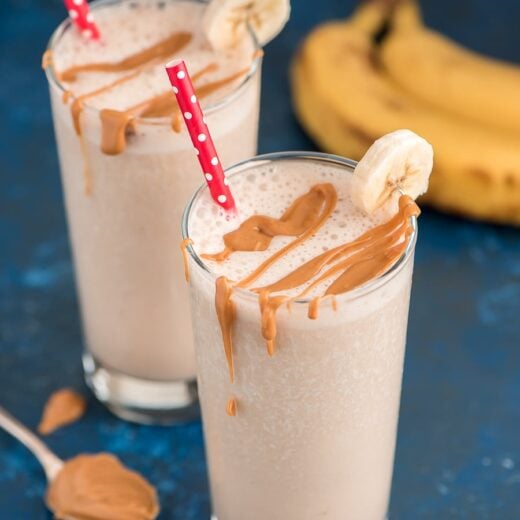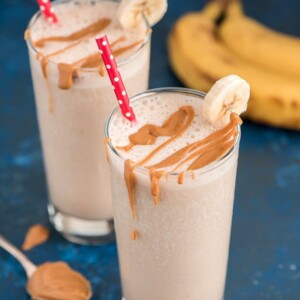 Breakfast, Dessert, Drinks
Peanut Butter Banana Smoothie Recipe
Get the recipe
---
More Collections: Christmas Drinks, Winter Drinks, Halloween Drinks