Include every party guest in the fun and festivity by whipping up any of these tempting Non-Alcoholic Drink Recipes! There is something for every occasion.
More Collections: Breakfast Smoothie Recipes, Smoothie Recipes, Summer Drinks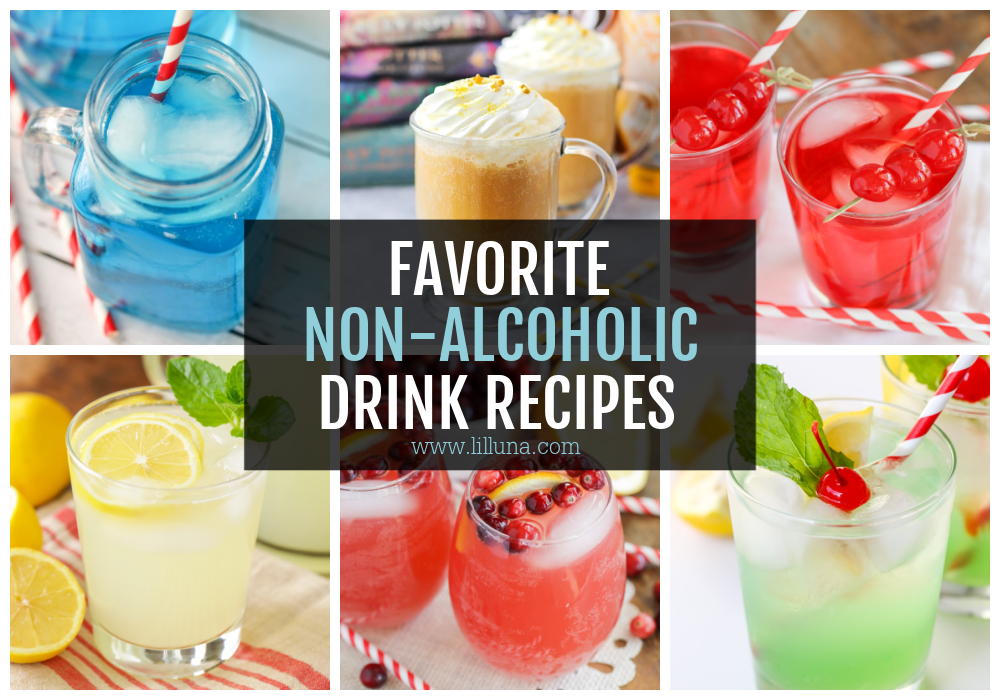 non alcoholic drinks
A delicious drink is like the cherry on top of your well-planned gathering or impromptu party. These simple drinks can be put together in a flash, and are perfect for guests of every age.
Whether you're looking for warm or cold, fruity or playful, there is a tantalizing drink for you!
These are all easy non alcoholic drinks that can be made at home. Many are so easy they can be whipped up just minutes before you need to serve them. Others can be made the day before, and stored in the fridge.
Even drinks with carbonation can be stirred together an hour before serving and still taste fresh. I do want to note that I would hold off on adding any ice until right before serving.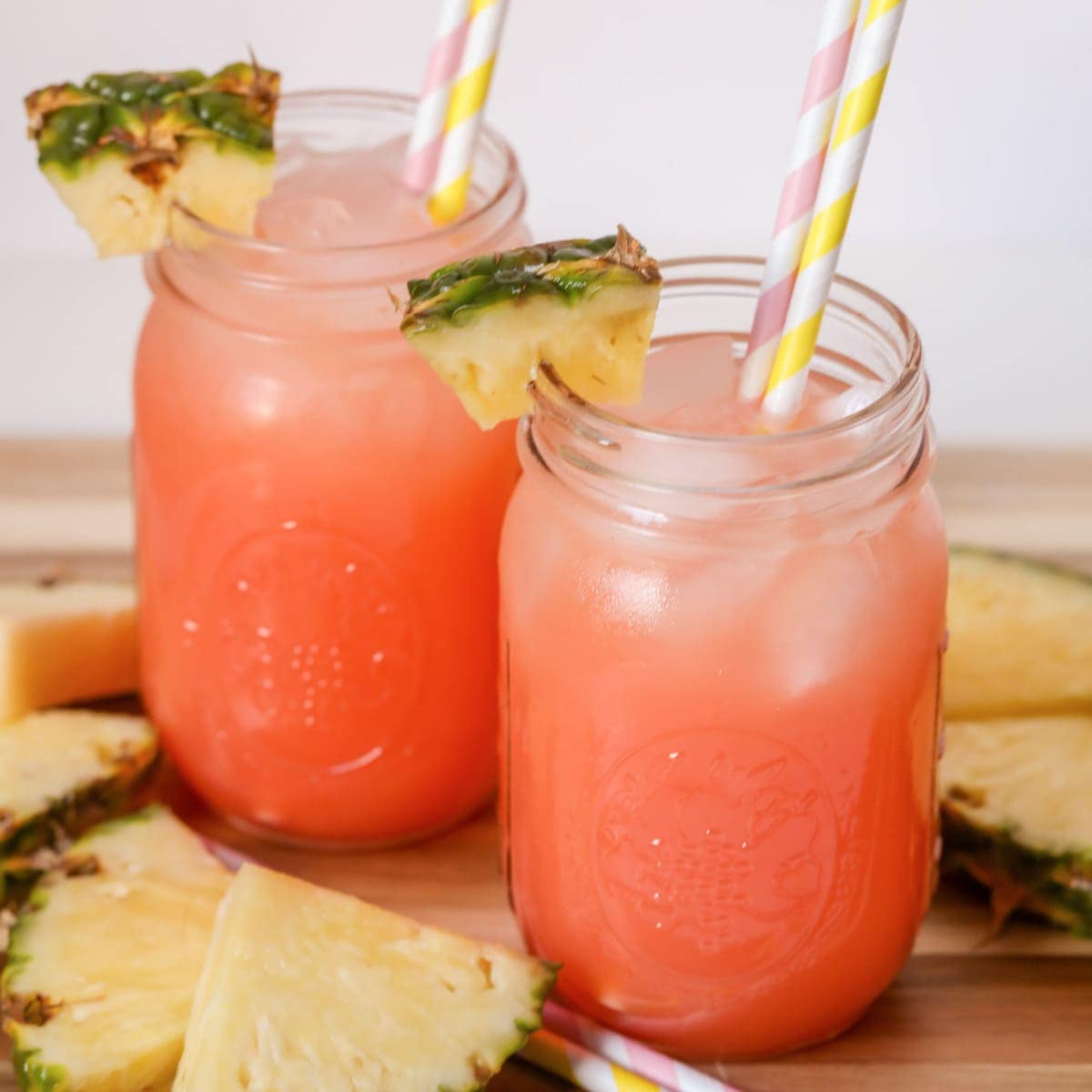 turn a cocktail into a mocktail
Not all cocktail drinks are easily transformed. One helpful tip is to choose drinks that already have a lower ratio of alcohol in the recipe.
Most of the time you can simply sub the liquor for soda water, lemon-lime soda, or ginger ale. If it's a flavored liquor, sub it with a similarly flavored fruit puree. Or add a splash of juice: grapefruit juice, cranberry juice, or fresh lime juice are great choices. Taste as you go to get the best result.
How much to serve: A glass of punch is usually 6-8oz. I have found that guests typically drink 1-2 glasses during the first hour, and one for every hour after.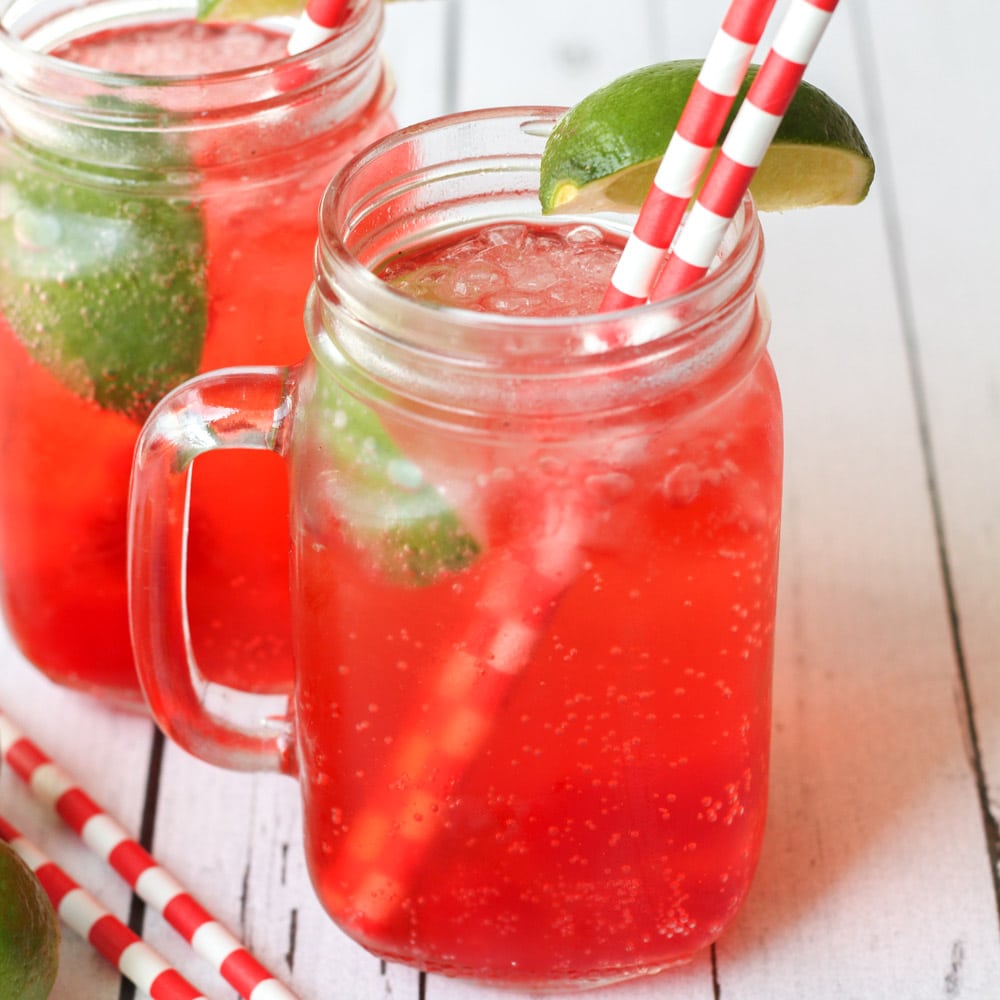 Party Punch Tips
New recipes. If you want to serve a new recipe, be sure to make it a week or two ahead of time so that you can make any adjustments before the party.
For large parties, make the punch in advance and store it in jugs in the refrigerator. Refill the punch bowl as needed.
If the punch includes a carbonated beverage: mix up everything, but save the carbonation to pour in when filling the punch bowl. This way the drink won't go flat while it's waiting to be served.
Water. Always have water available for guests to drink.
Label the drinks. Include a label card next to the drink so guests know what they'll be consuming. This is particularly helpful for people who are avoiding alcohol, or have food allergies.
Drink dispensers. When using a punch dispenser, be mindful that you don't add ingredients that can clog the tap.
Transporting punch is best done a couple of ways.
Take all the ingredients and mix it up at the venue.
Mix it up before traveling, and store in airtight leak proof containers.
Utilize a cooler to keep ingredients cold, and in case a container leaks.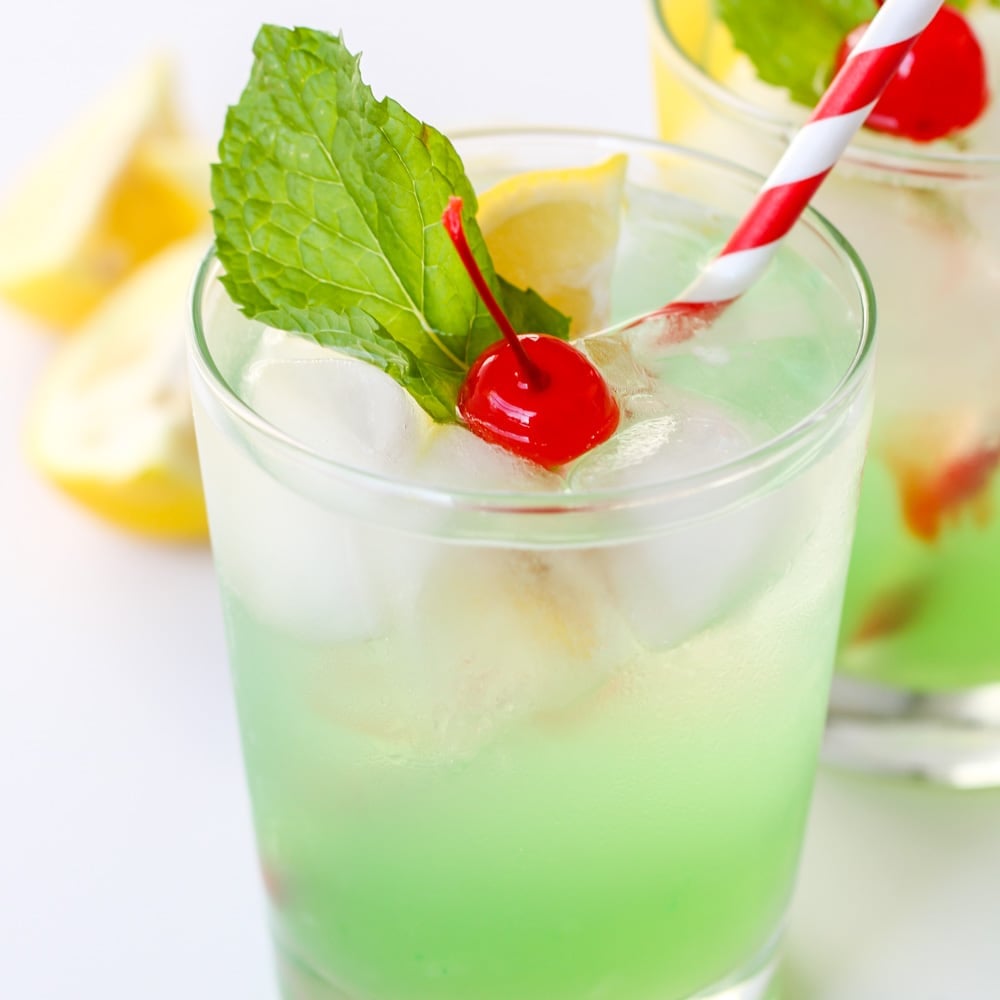 Add Character
Just because these drinks don't contain alcohol doesn't mean they can't be fun!! I don't why, but a good drink becomes a great one when it's served with flair.
Use fun cups. I understand the ease of using disposable red party cups, but if you can swing it, there are so many other amazing choices: mason jars, textured tumblers, patterned disposable cups, or even clear plastic cups.
Sugar the rim. This works best with a glass cup, and is really easy to do.
In a bowl, add a scoop or two of sugar.
In a separate bowl, add a few tablespoons of lemon juice.
Dip the rim of the glass into the lemon juice, then into the sugar. Allow it to dry.
Accessories. Use fun straws, drink umbrellas, and festive cocktail skewers.
Herbs. Add dashes of herbs or spices to the drink like salt, basil, thyme, nutmeg, ground cinnamon or a cinnamon stick.
Garnish the drinks with mint leaves and fresh fruit. Add a cucumber slice, lemon slice, strawberry slice to the rim of the cups. Or toss raspberries or cranberries directly into the glass.
Ice cubes. Make unique ice cubes using fun shaped ice cubes trays. You can pre-make the drink, and freeze it into cubes. This way you can chill a drink without watering it down.
---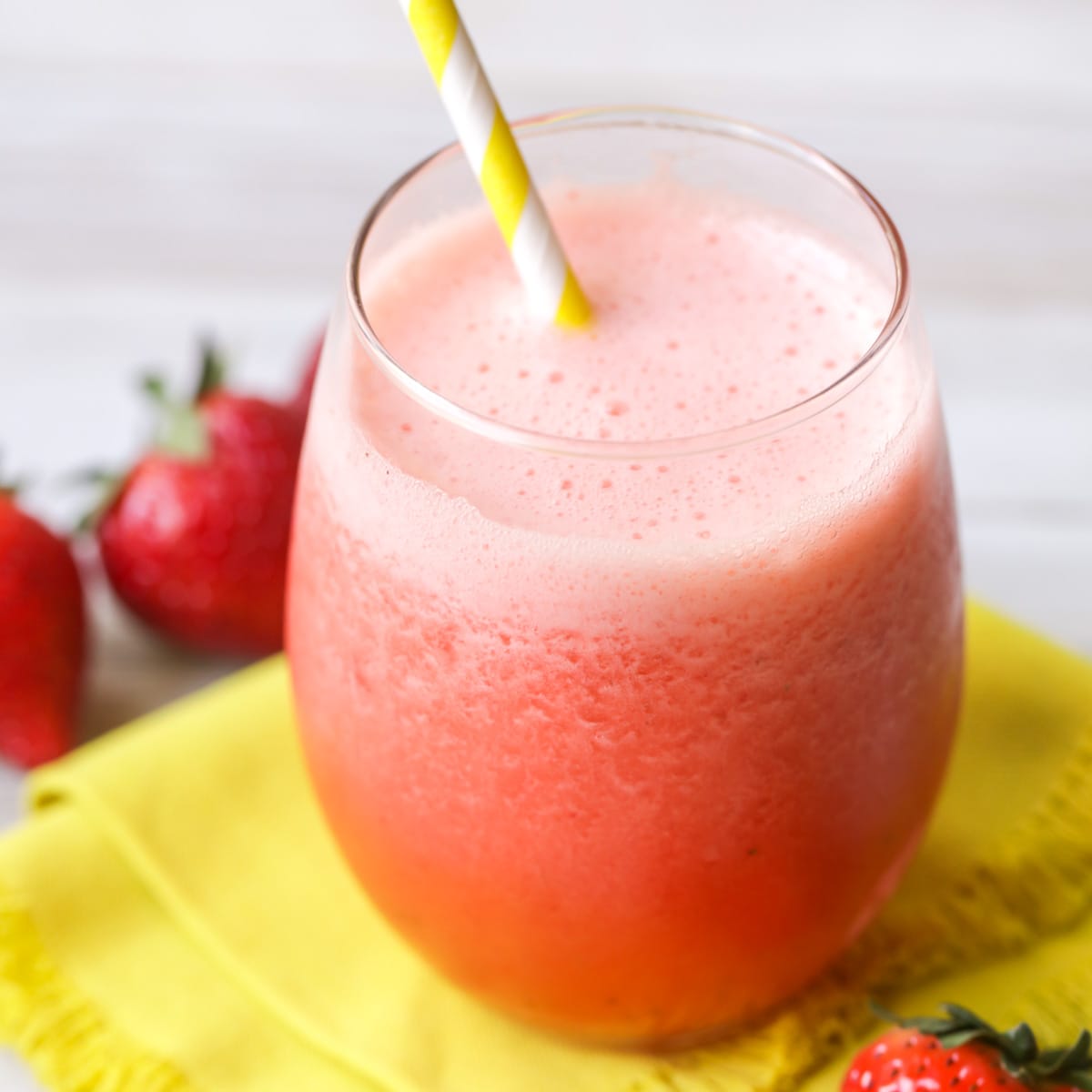 Best Non Alcoholic Drinks
Every one of these drinks are delicious, and everyone can enjoy these drinks! Each chilled drink in this collection is party perfect.
Frozen Strawberry Lemonade – Frozen Strawberry Lemonade takes minutes to make and is filled with lemonade, strawberries, ice and pineapple juice.
Mint Julep (Non Alcoholic) – Disneyland's Copycat Mint Julep recipe – a non-alcoholic drink that is refreshing and DELICIOUS!! Made with lemonade concentrate, creme de menthe syrup, lime juice, sugar, and club soda – topped with mint leaves and cherries!
Copycat Sonic Cherry Limeade – Delicious recipe for Sonic's Cherry Limeade – tastes just like it! Ingredients include 7-Up, cherries, a lime, and maraschino syrup!
Eggnog – Homemade eggnog is creamy, rich, and completely delicious. Make it for all of your holiday parties.
Watermelon Juice – Delicious and Refreshing Watermelon Juice – a favorite drink in the summer time! Made with watermelon & strawberries!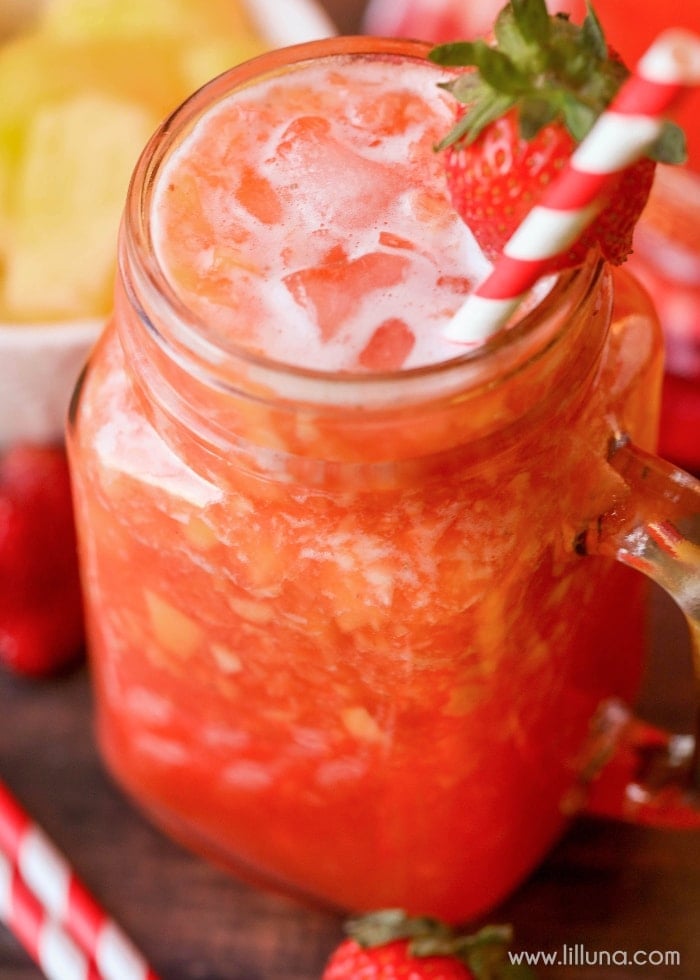 Best Strawberry Lemonade – The BEST Strawberry Lemonade filled with chunks of your favorite fruit including strawberries, pineapple, mangos, cantaloupe and watermelon!
The Best Homemade Lemonade Recipe – The best homemade lemonade recipe includes sprite and pineapple juice for an extra punch of flavor. It is deliciously refreshing!!
Pineapple Pink Lemonade Soda – All-time Favorite Party Drink – this Pink Drink recipe (aka Baby Shower Punch) takes a minute to make and is made with 3 ingredients including – pink lemonade dry mix, sprite, & pineapple juice!
Horchata – A creamy, refreshing, cinnamon flavored drink that will knock your socks off with flavor! It's festive and perfect for any occasion.
Holiday Punch – This festive and simply delicious holiday punch recipe is full of fall flavor and pizzazz! It is non-alcoholic, making it great for everyone at your holiday get together.
Caramel Apple Cider – All the best fall flavors come together in this hot Caramel Apple Cider. It tastes just like Starbuck's Caramel Apple Spice!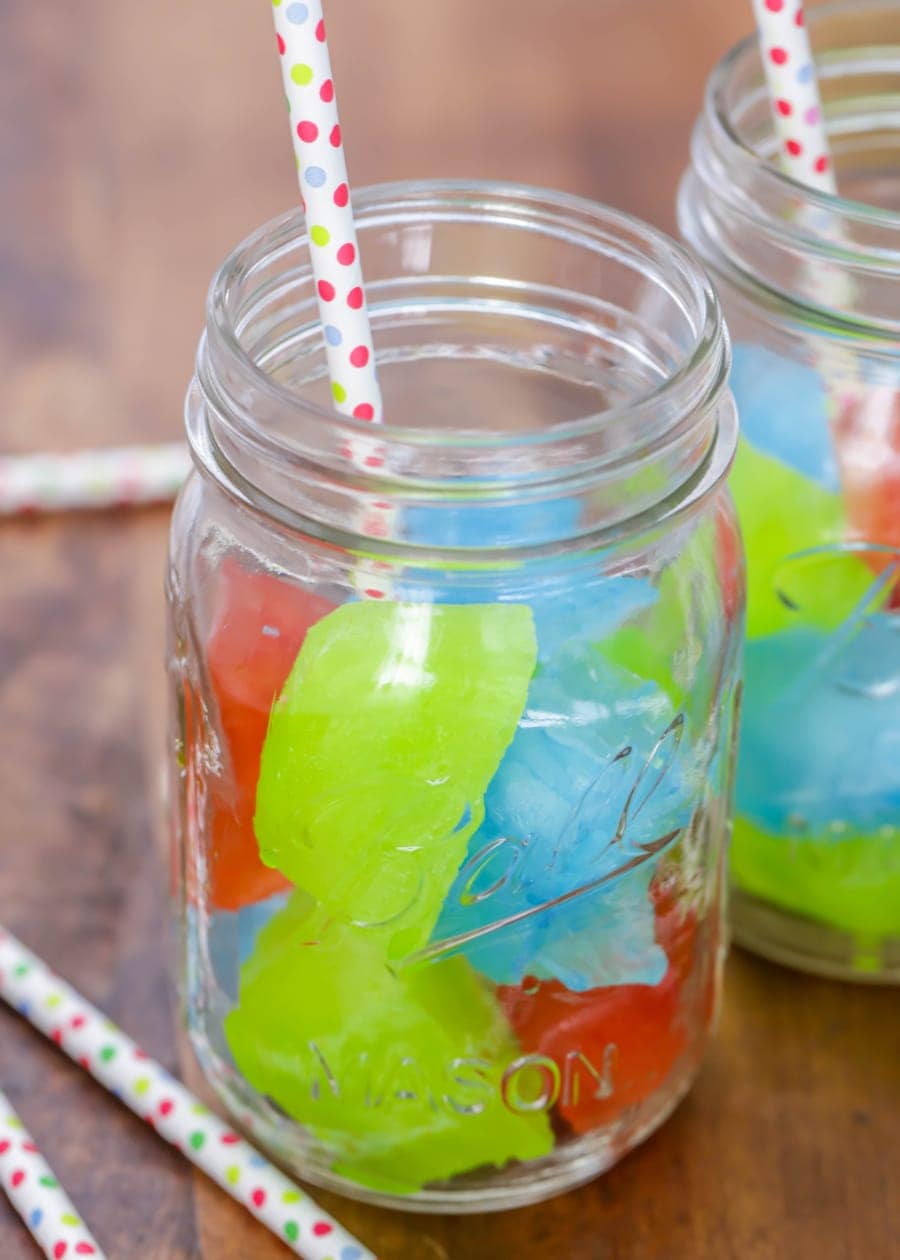 NON ALCOHOLIC DRINKS FOR KIDS
With accessories, themes, and cute names, these drinks have it all! Every kid, big and small, will be thrilled with these party punches.
Kool Aid Ice – Kool Aid Ice drink recipe is perfectly festive for the kids to enjoy at a party or get together!
Ghoul-Aid – Ghoul-Aid recipe is perfect for Halloween! Just mix and enjoy this spooky Orange & grape Kool-Aid concoction.
Patriotic Drink – This layered Patriotic drink is pure magic! It's not difficult to make, all it takes is Hawaiian Punch, blue Gatorade, and sprite zero.
Witches Brew – Fun & festive lime flavored witches brew uses only a few ingredients and takes minutes to make!! It is perfect for any party or celebration.
Shirley Temple – Shirley Temple drink is perfect for year round enjoyment! It's sweetness and pretty red color make it a great party drink.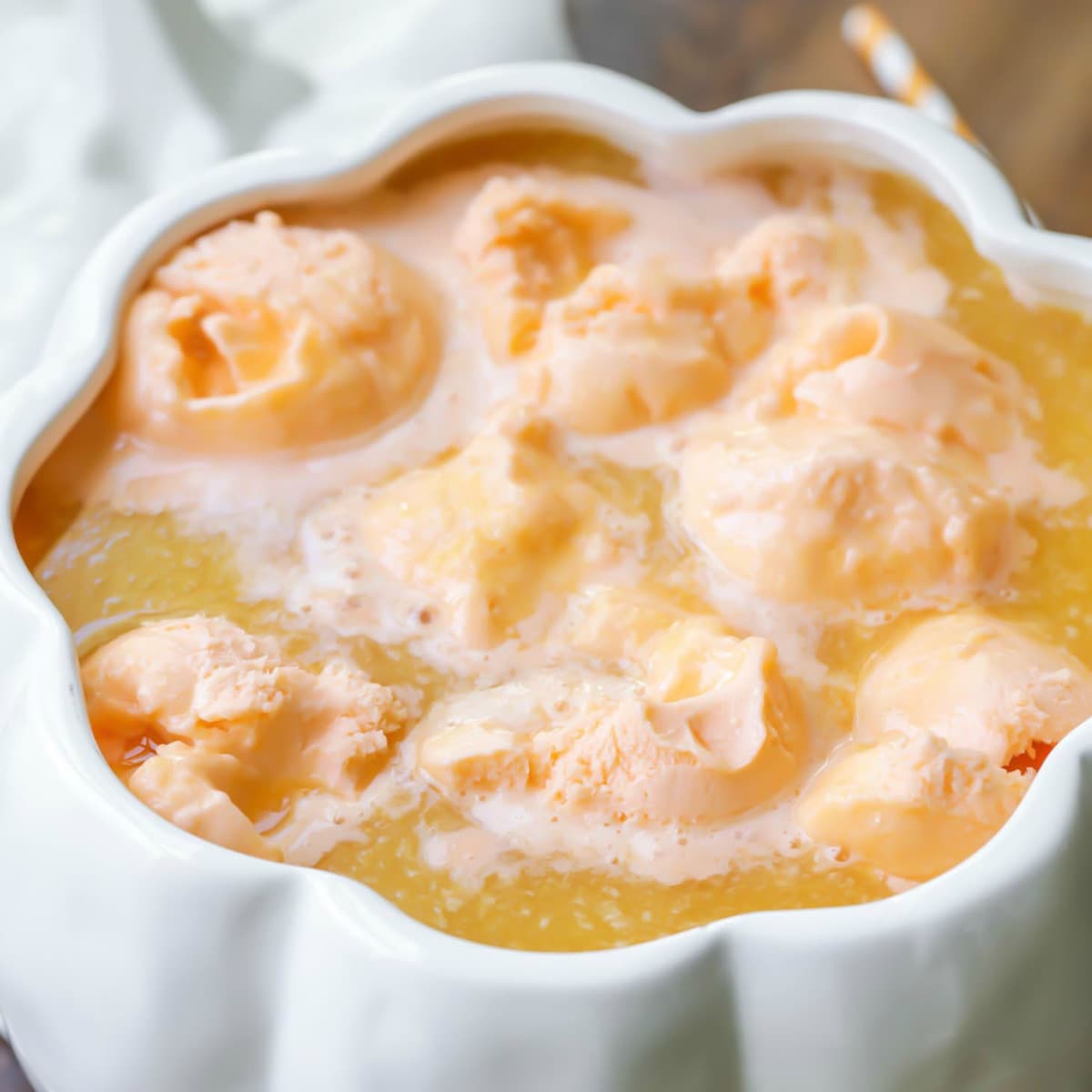 Halloween Punch – This sweet & fizzy orange sherbet punch is one of our all-time favorite Halloween drinks!! It is a perfectly festive Halloween punch!
Sonic Ocean Water – Copycat Sonic Ocean Water – so easy to make and so refreshing! It's perfect for parties or a hot, summer day!
Butterbeer – Butterbeer is a rich, delicious chilled drink with butterscotch flavoring. It is alcohol-free, and perfect for sharing on any occasion!
Slushy Punch Recipe – Slushy punch is fruity and fizzy and perfect for any occasion. Adding wax fangs make it a Halloween must!
Homemade Lemonade – Refreshing homemade lemonade is made with a simple syrup for the perfect sweet to tart ratio. It is perfect for warm summer days, or any day!
---
the complete list
Here are the picture cards for all of the refreshing Non Alcoholic Drink Recipes listed above.
With so many fun and tasty drink recipes to choose from – you will want to try them all!
---
More Collections: Winter Drinks, Frozen Drink Recipes, Holiday Drink Recipes