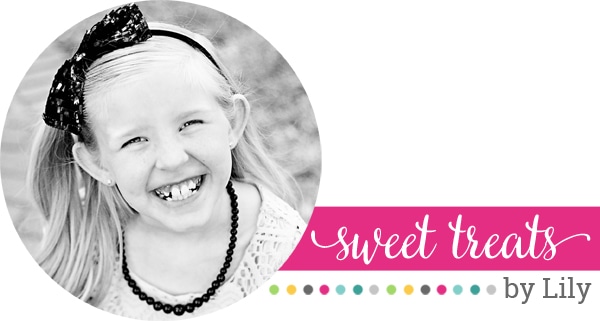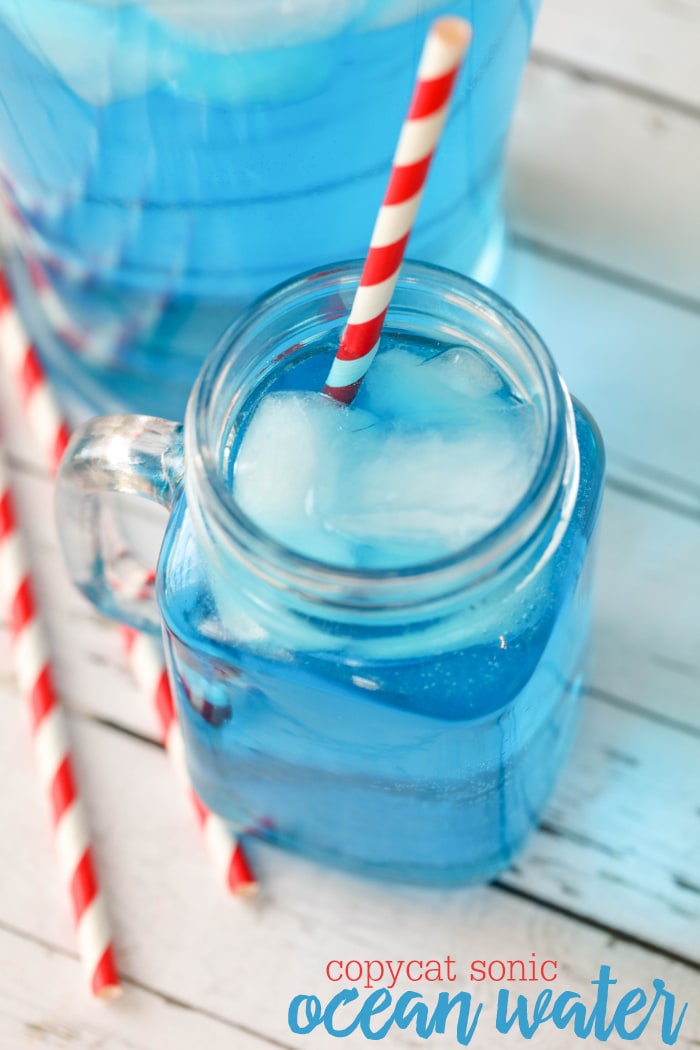 Hi, it's me Lily – again!
Did you know that the salt in the ocean water helps you float? I know that because I read it in a book and my mom taught me about the Dead Sea, recently. That sea has SOOO much salt in it that you CANNOT sink!! Even if you weight a lot, you still can't sink. Pretty cool, right?!
Speaking of the Ocean, my mom taught us to how to make Ocean Water – a super yummy drink from Sonic. It has a hint of coconut and tastes so good. We made some a few months ago and the whole family loved it. We made it a pretty blue so it looked just like the Ocean. It took me awhile to realize there was coconut in it, but I really liked it because I like coconut. Do you like coconuts, because if you do, you'll love this drink. It's super quick to make and is perfect for summer time!!
Here is the recipe: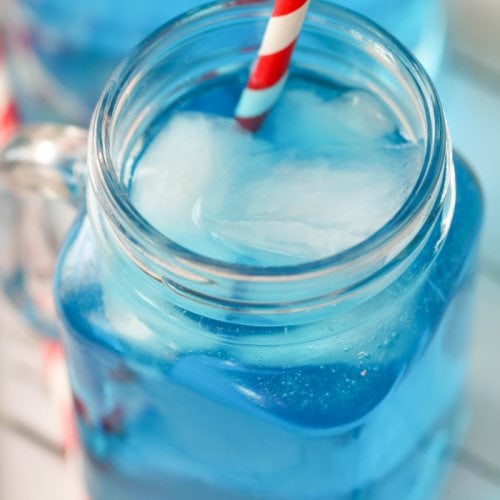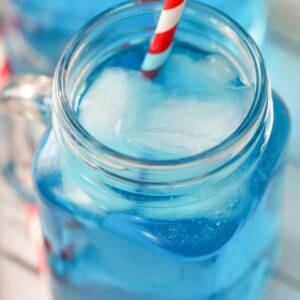 Copycat Sonic Ocean Water Recipe
Copycat Sonic Ocean Water - so easy to make and so refreshing! It's perfect for parties or a hot, summer day!
Ingredients
2/3

cup

water

2/3

cup

sugar

1

tbsp

coconut extract

1

liter

Sprite

blue food coloring
Instructions
Add water and sugar to a glass bowl and microwave for 45 seconds. Take out and stir until sugar is dissolved.

Pour into a pitcher and add coconut extract, soda and food coloring. Mix well.

Add ice right before serving. ENJOY!
Recipe adapted from Food.com.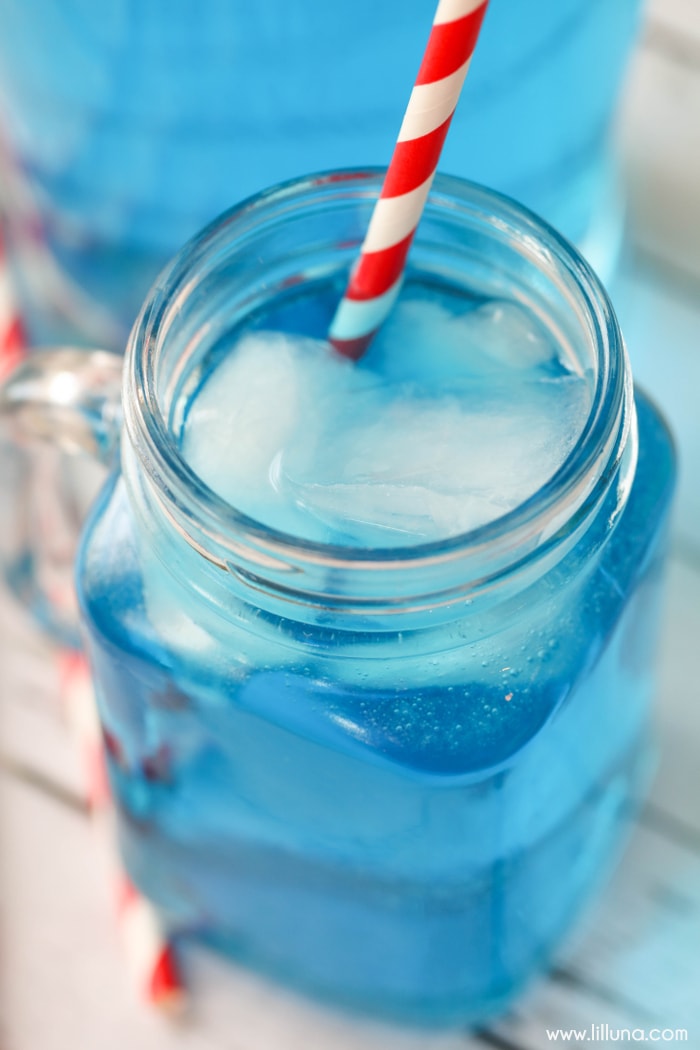 We also decided to make a FISH version and we put Swedish Fish in it. Check it out: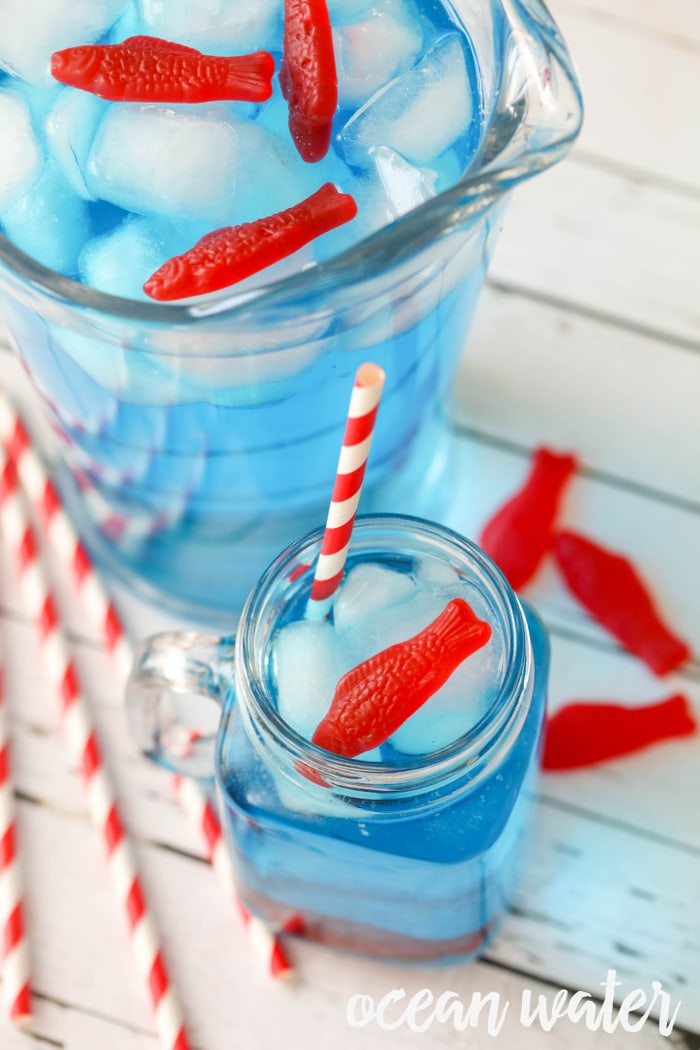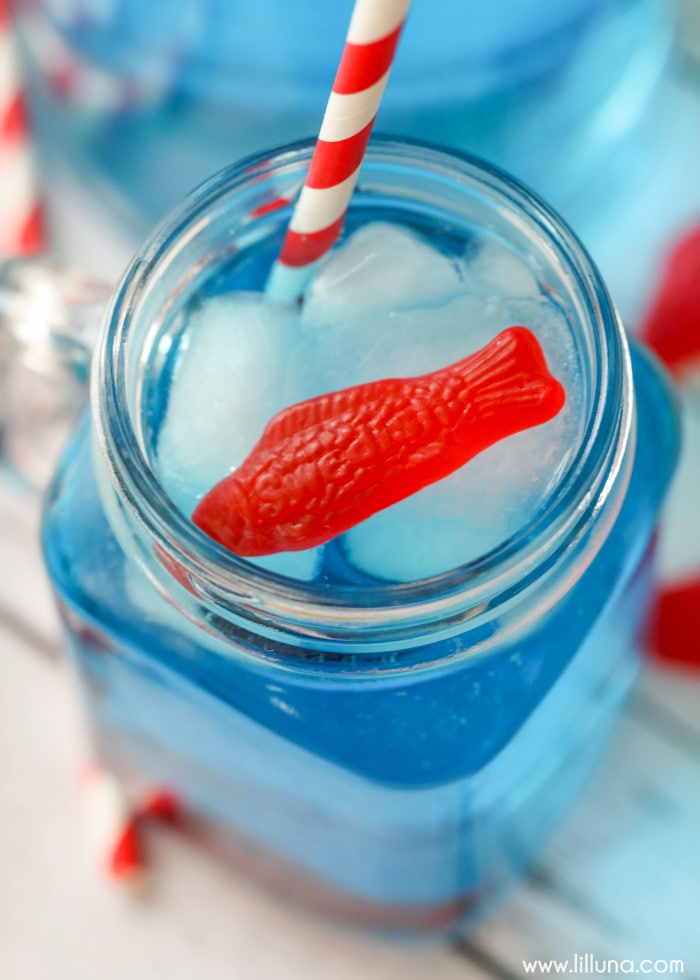 It reminds me of when we went to Sea World!! We went with our friends, The Fishes (total coincidence!!) back during Spring Break. We had so much fun there, I didn't want to leave!! We did ALL of the rides. Our favorite was The Steel Eel. Have you been on it? My mom was freaking out, but it was AWESOME!!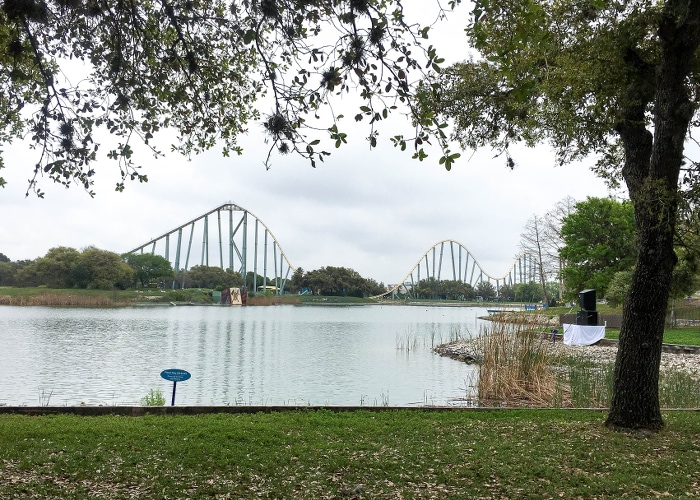 This is the Steel Eel – awesome, right?!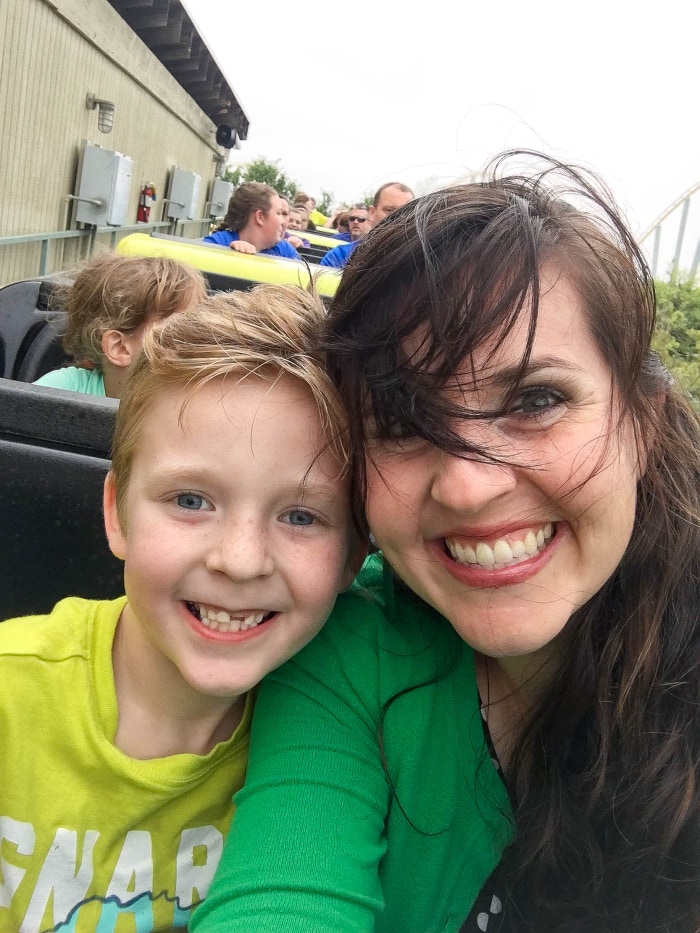 This is my mom and my brother, right after riding the Steel Eel.
Another ride I liked was the Rio Loco because my brother and I got really wet there.
We also got really wet at the Shamu Show. We got DRENCHED!!! I still don't know how they train those big Orcas how to do those amazing things, but it was so awesome. I took some pictures too. Here they are…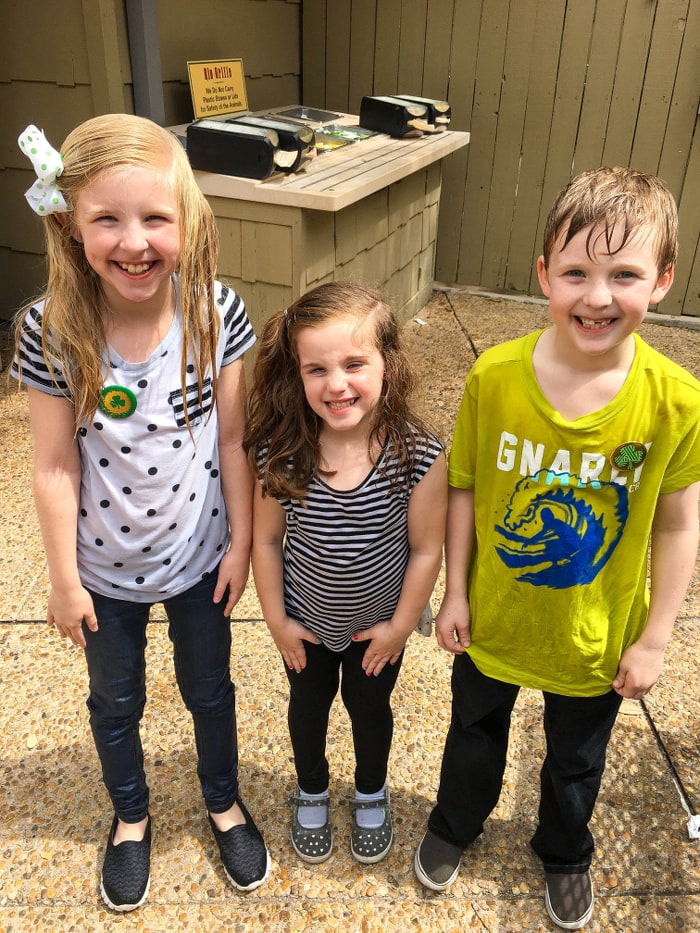 This is us, right after Rio Loco. We got soaked!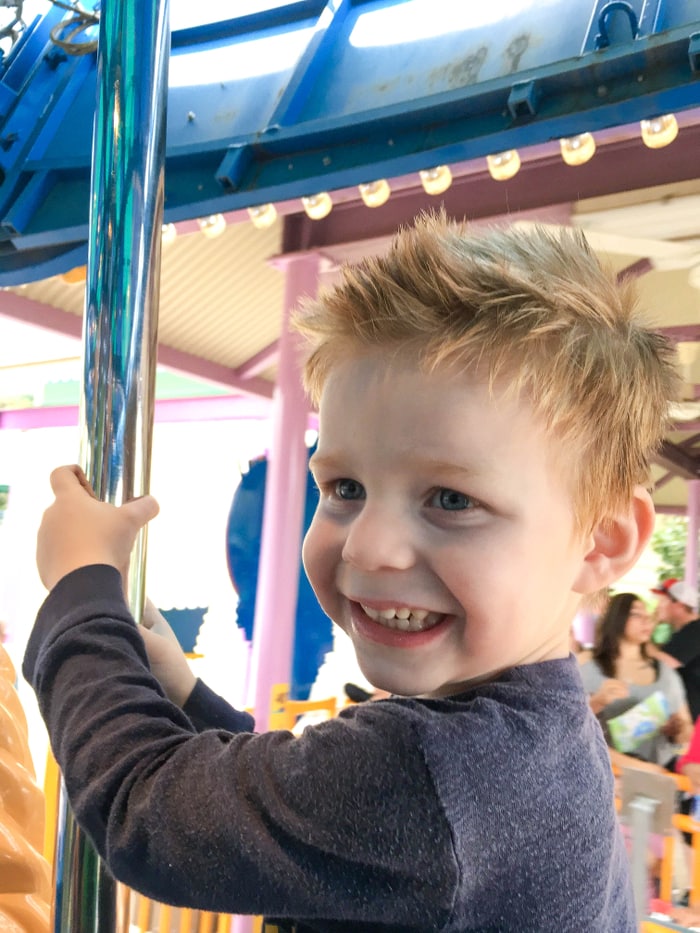 This is my little brother on the carousel in Sesame Street® Bay of Play ®.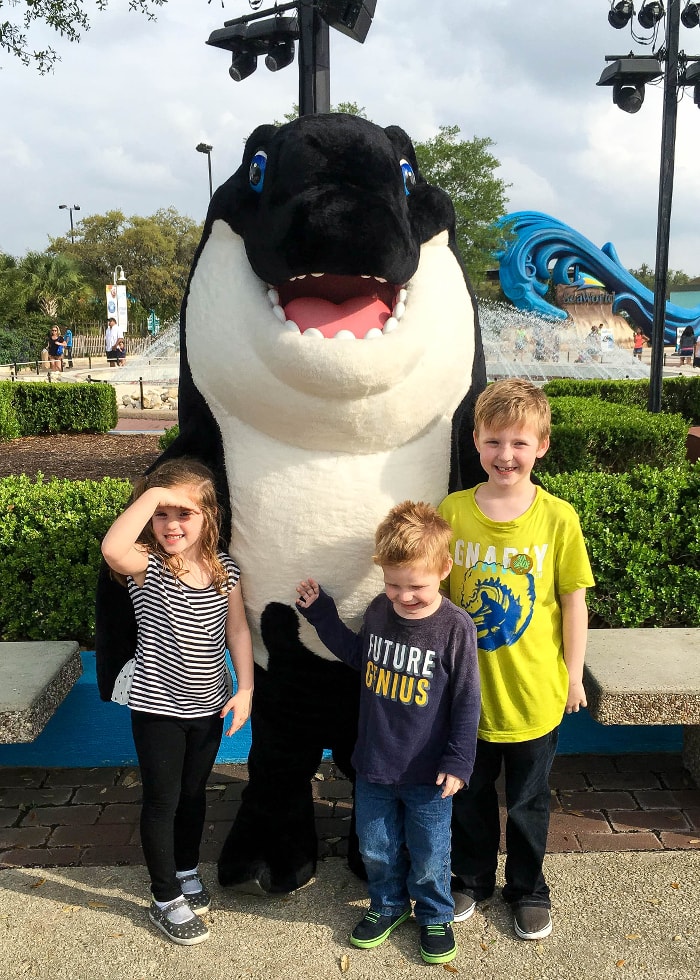 My brothers and sister took a picture with Shamu while I was buying a souvenir.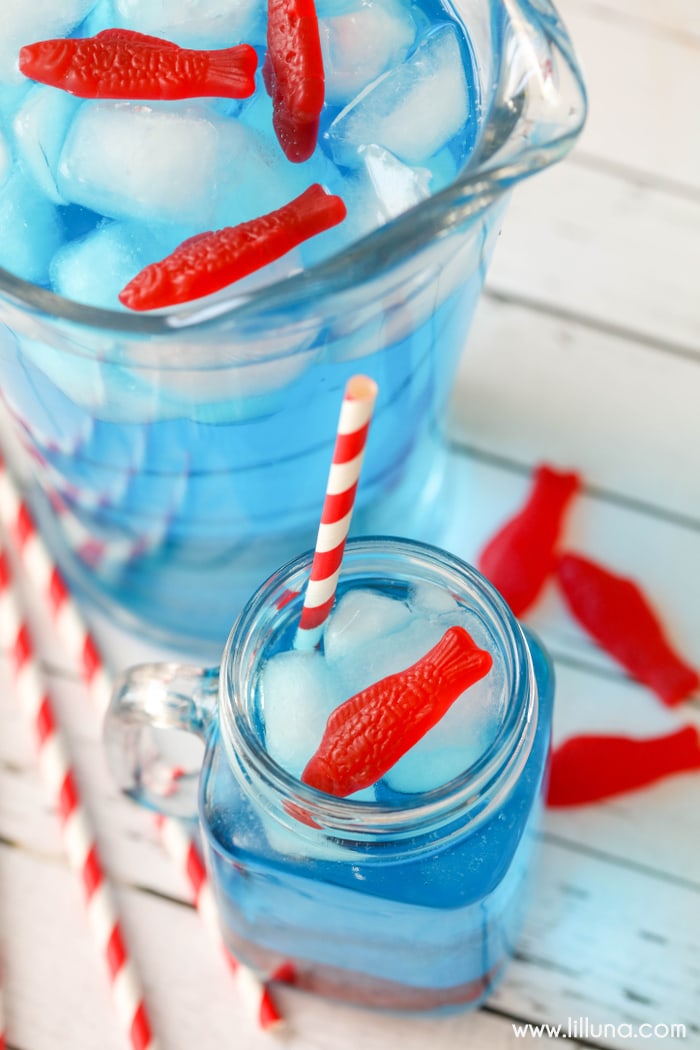 If you ever get the chance to go to Sea World, I highly recommend it. It's a great place to have fun, see some awesome sea animals and see some cool shows, like Sea Lion High (that was my favorite – so funny!)
For more information about it go HERE.
For more yummy drink recipes, check out: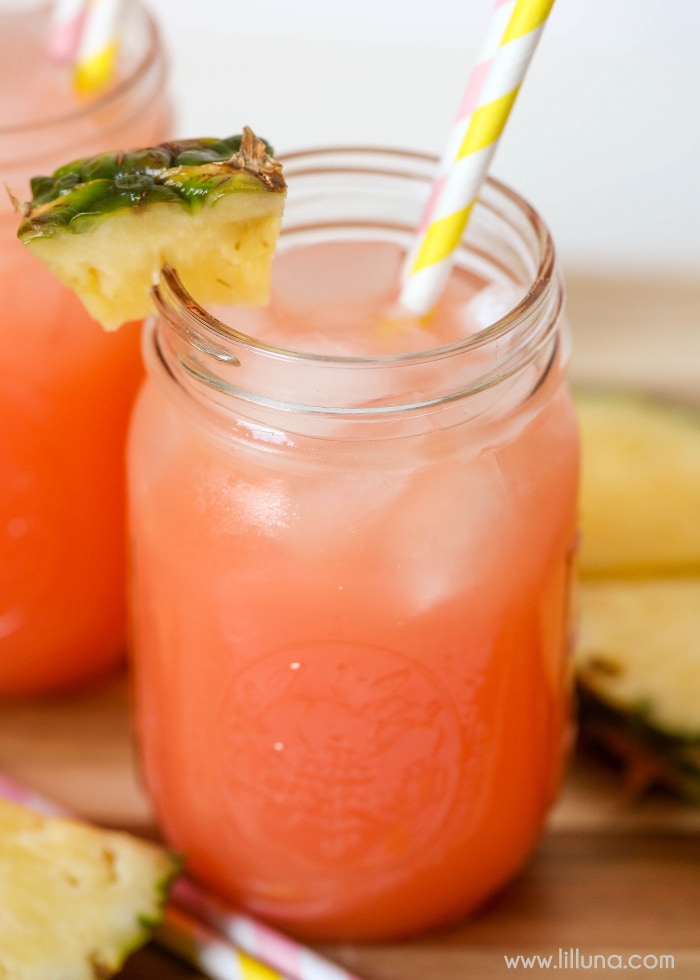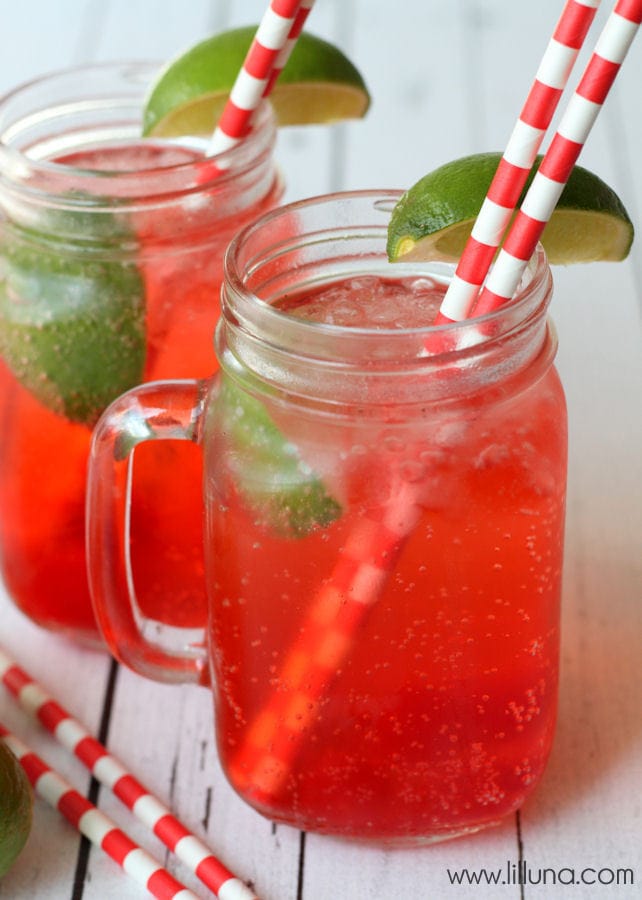 For all Drink recipes go HERE.
For all Sweet Treats by Lily go HERE.
And get weekly emails with monthly freebies by signing up for the Lil' Luna newsletter. 🙂
For even more great ideas follow my mom on Facebook – Pinterest – Instagram – Twitter – Periscope – Snapchat & YouTube.
I hope you can come back again soon for more yummy treats from me.
Love, Lily
BEHIND THE SCENES AT LILLUNA.COM: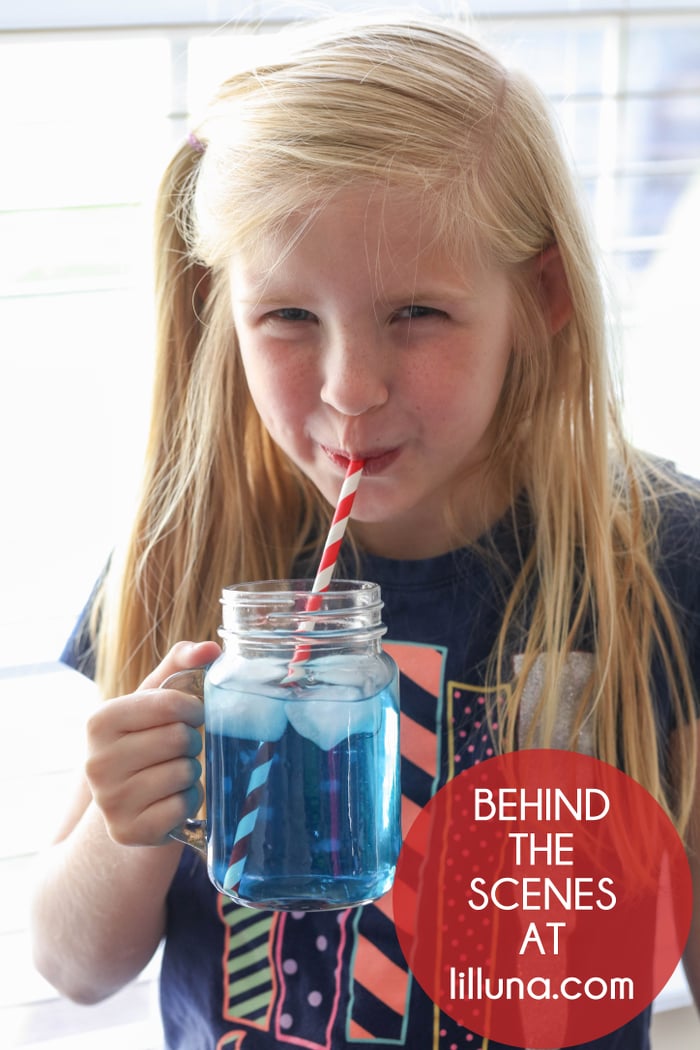 I think you'll love this drink!!