Delicious copycat recipe for Sonic's Cherry Limeade! Ingredients include 7-Up, cherries, a lime, and maraschino syrup. This simple recipe tastes just like the real thing.
We love simple, refreshing drinks like this one. For another Sonic copycat, be sure to check out our Ocean Water recipe. For some other drink recipes, check out our Pink Punch or are Sprite Lemonade.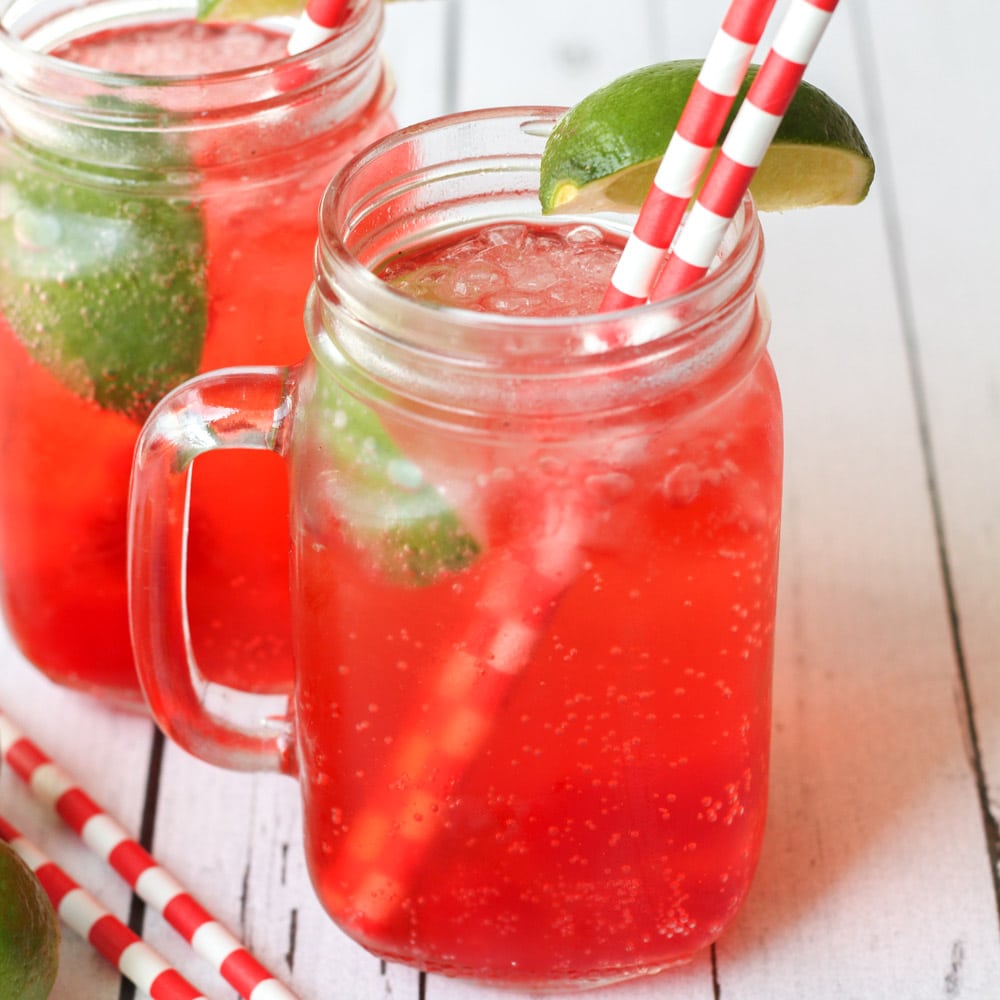 Sonic Copycat Recipe
Sonic has become one of our favorite places to go as a family. We love the food, but we especially love the drinks!
From the soda to the slushies to the ice cream, there's something for everyone in the family.
My favorite drink has always been the Cherry Limeade. It's flavorful and can also be ordered DIET for those who like their diet drinks. 😉 This particular recipe is so easy and made with: 7UP (or Sprite), cherries, lime and maraschino syrup.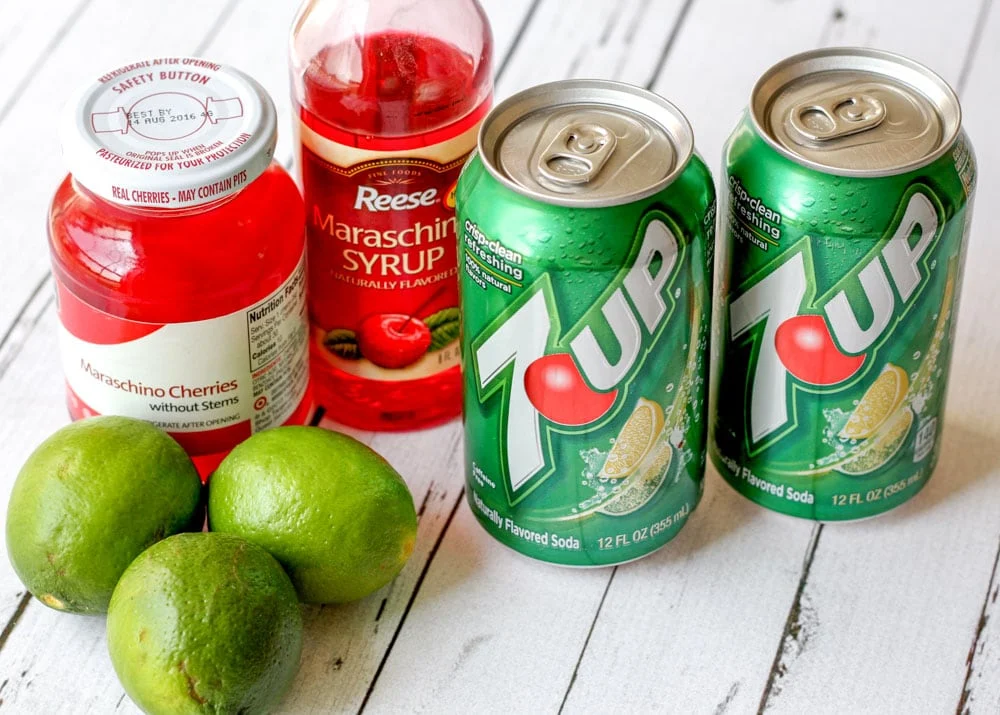 How to Make Cherry Limeade
As you can imagine, this drink is made just by combining all of the ingredients together. So simple!
It's great for parties, BBQs, and any get together, especially because there is no alcohol and it's good for everyone. 😉
RECIPE NOTES:
there is about 1 tbsp juice in a quarter lime.

Use the syrup from the maraschino cherry jar instead of purchasing a bottle of syrup.

What is sonic ice? Sonic ice also known as pebble ice, nugget ice and pellet ice. The ice is formed by scraping ice build up into flakes then packing those flakes into a mold. Each piece of ice is about 50% air which makes it easy to chew.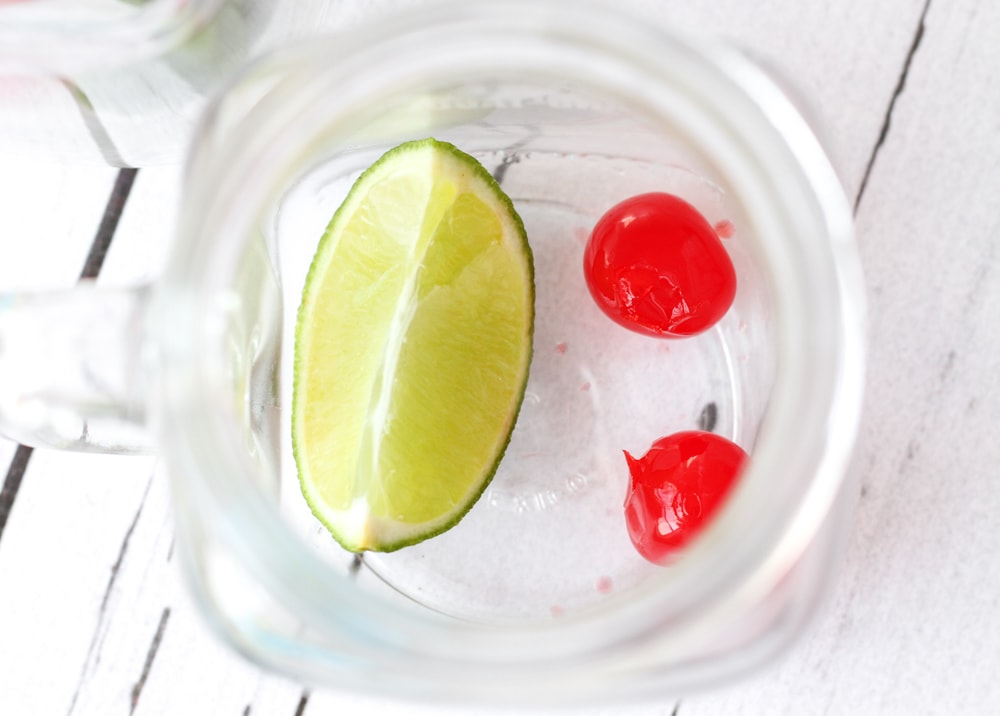 Make it a Slushy + How to Store
How to make it a slushy: You can easily use an ice cream maker with salt and ice to whip up a slushy. If you don't have an ice cream maker you can use a couple of ziploc bags. 
Put the limeade in a quart size ziploc and seal completely.

Place the quart bag into a gallon ziploc. Fill it with ice and rock salt. You will need 1tbsp salt for every 11 large ice cubes. Seal the gallon bag closed. 

Shake the bag for 5 minutes or until the punch turns to a slushy texture. Add more salt and ice as needed. 

Tip: the bag gets pretty cold so I suggest putting on gloves or mittens. 
MAKE AHEAD OF TIME: This Cherry limeade is best when consumed quickly after mixing up, but can be made up to a day ahead of time and kept in the fridge
LEFTOVERS: Store leftover drink in the fridge for 2-3 days or in the freezer for up to 3 months. Be aware that the carbonation in the soda will diminish with storage.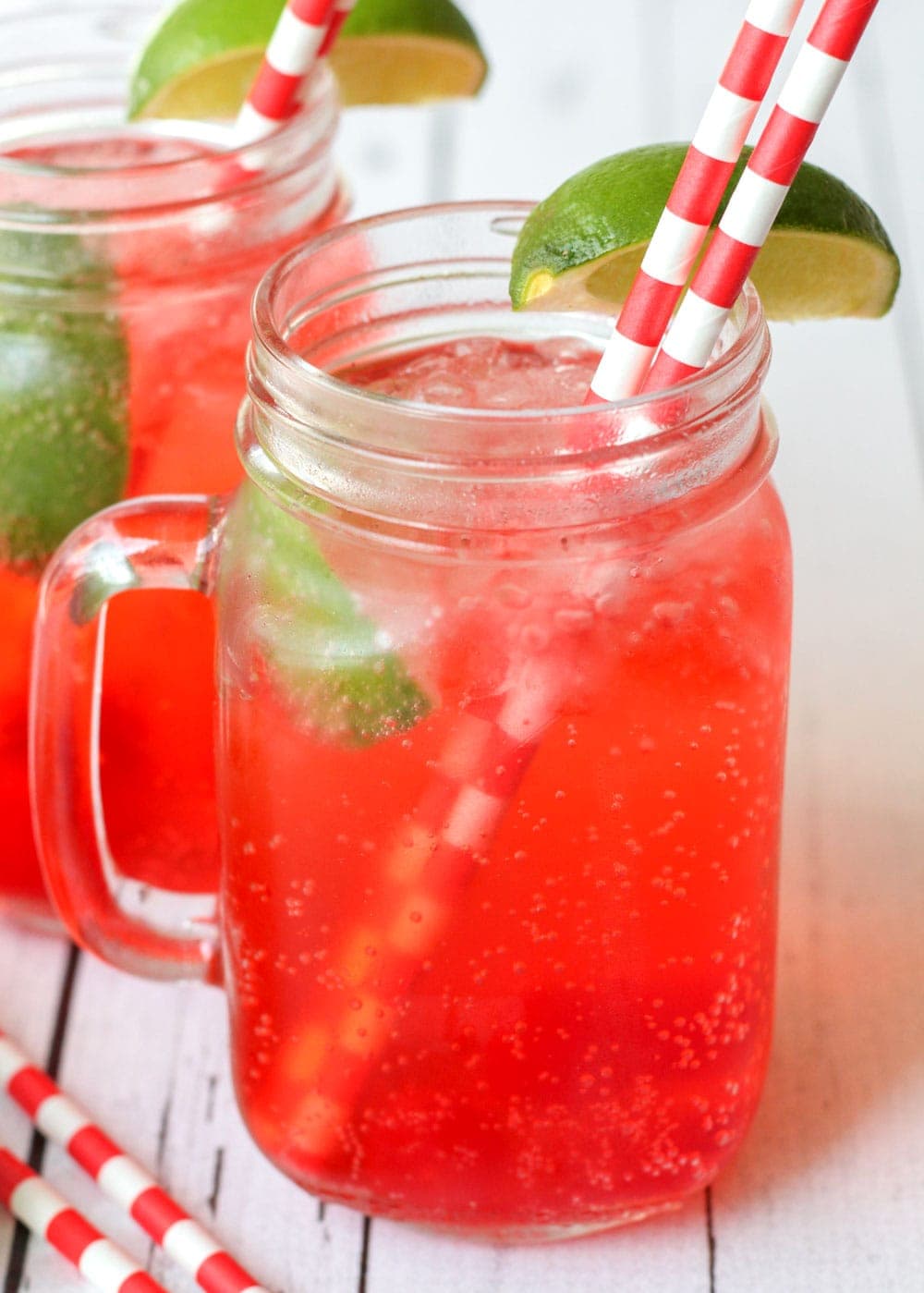 More Drink Recipes
Sonic Cherry Limeade Recipe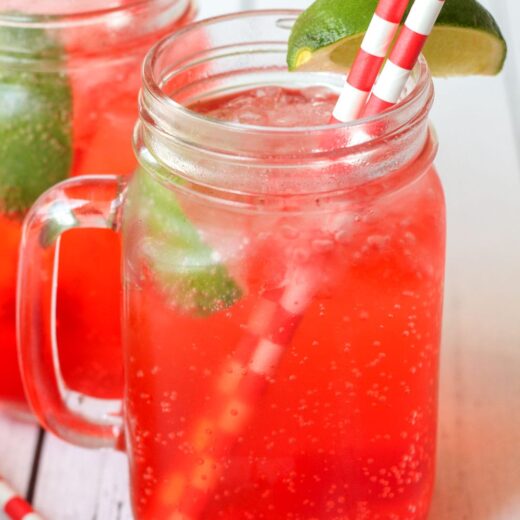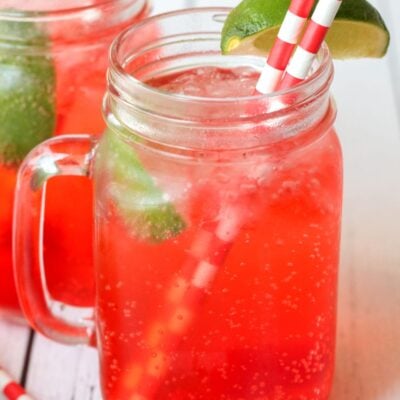 Delicious recipe for Sonic's Cherry Limeade - tastes just like it! Ingredients include 7-Up, cherries, a lime, and maraschino syrup!
Ingredients
1

can

7UP

or Sprite

2

cherries

1/2

lime wedge

Ice

(we used Sonic's ice

2

tbsp

Maraschino Syrup
Instructions
Place 2 cherries and ¼ lime in the bottom of your drink.

Add ice and then your pop.

Add 2 TB Maraschino Syrup and juice from ¼ lime.