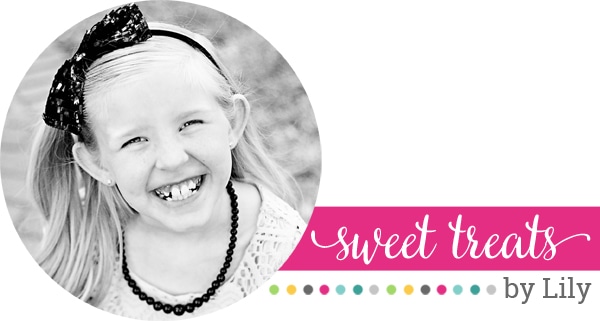 Hi, it's me Lily again!
I like that introduction. 😀
Guess what happened today? My second cousin Bella invited us over to swim in her pool. I haven't seen her in a long time so I'm excited to see her. She even moved to a new house, so I'm excited to see her new house and play with her.
I'm also excited that my favorite season is coming up, which is related to the recipe we're going to share about today. My favorite is FALL!! I like it because the leaves fall and we can rake them up and play in them. I also like it because the weather is cooler, caramels and apples are popular then, and the holidays are just around the corner. Guess what? The other fun thing about fall is Apple Cider, and today we made Caramel Apple Cider. I loved the caramel part the best, and I think you'll love it too. It's really easy to make and is perfect for fall events – like Halloween!!
If you love warm, delicious drinks you'll love this one too. Here's the recipe:

Caramel Apple Cider
Ingredients
8 cups apple juice or apple cider
½ cup caramel syrup
3 TB lemon juice
1 teaspoon pumpkin pie spice or cinnamon
Whipped Cream
Caramel Syrup topping
Instructions
Combine apple juice/cider, caramel syrup, lemon juice and pumpkin spice in a large pot.
Cook on medium heat for 20 minutes, stirring frequently.
Pour into cups and top with whipped cream and ice cream caramel syrup
This is the caramel syrup we used to go in the drink, and then we used regular Caramel Syrup topping to drizzle on top. 😉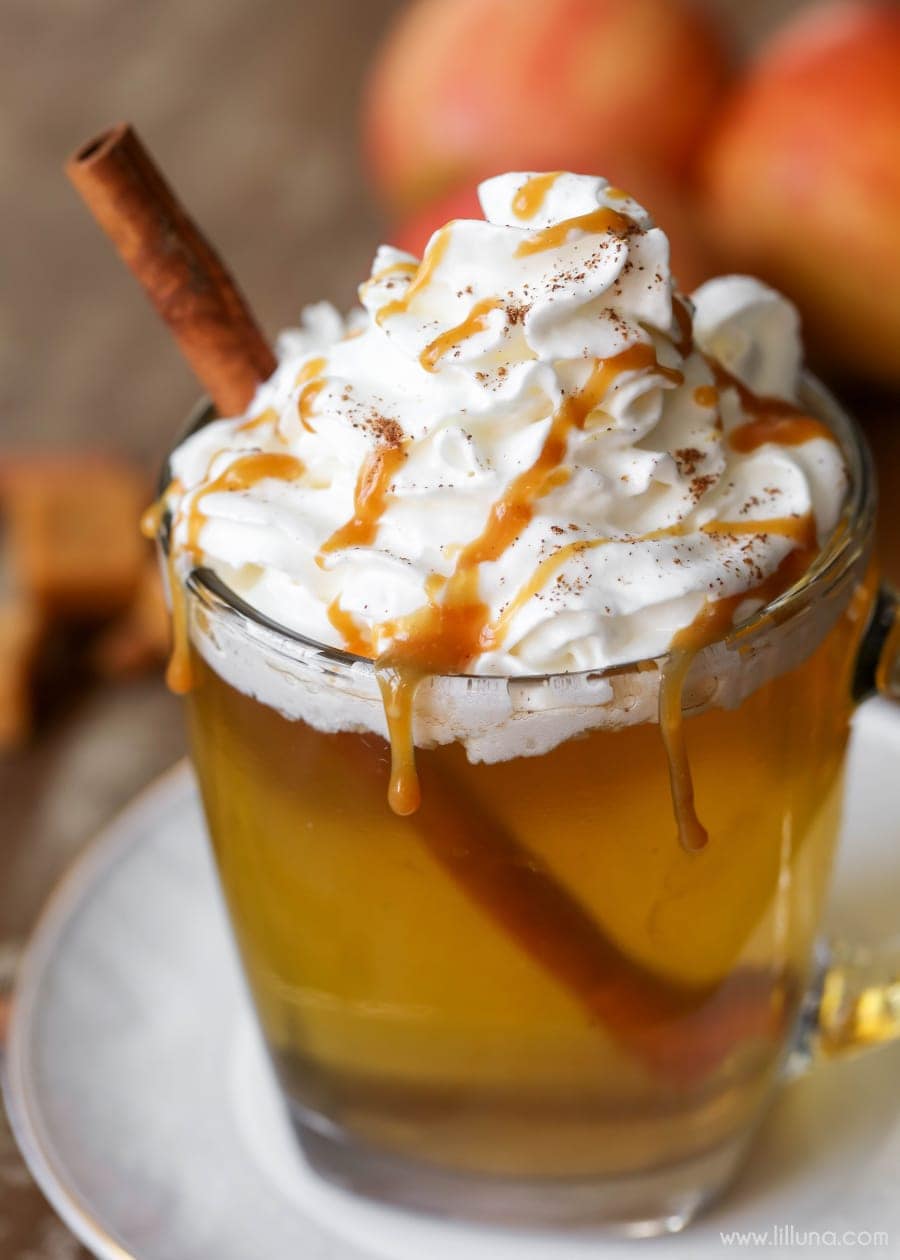 I hope you really like fall because then you'll really like this drink!
Here are some other fall recipes you'll like:
Check Out My Other Recipes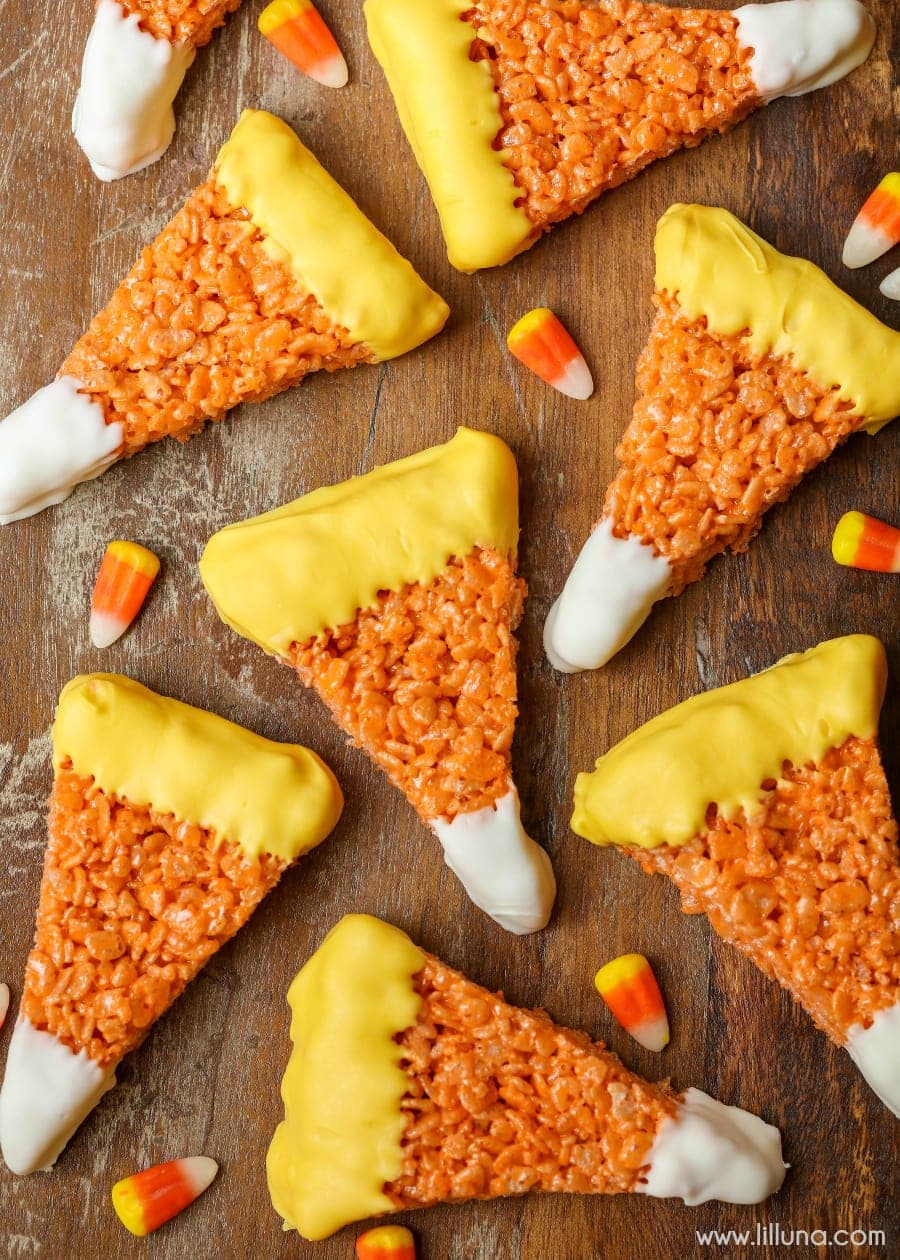 Candy Corn Rice Krispies Treats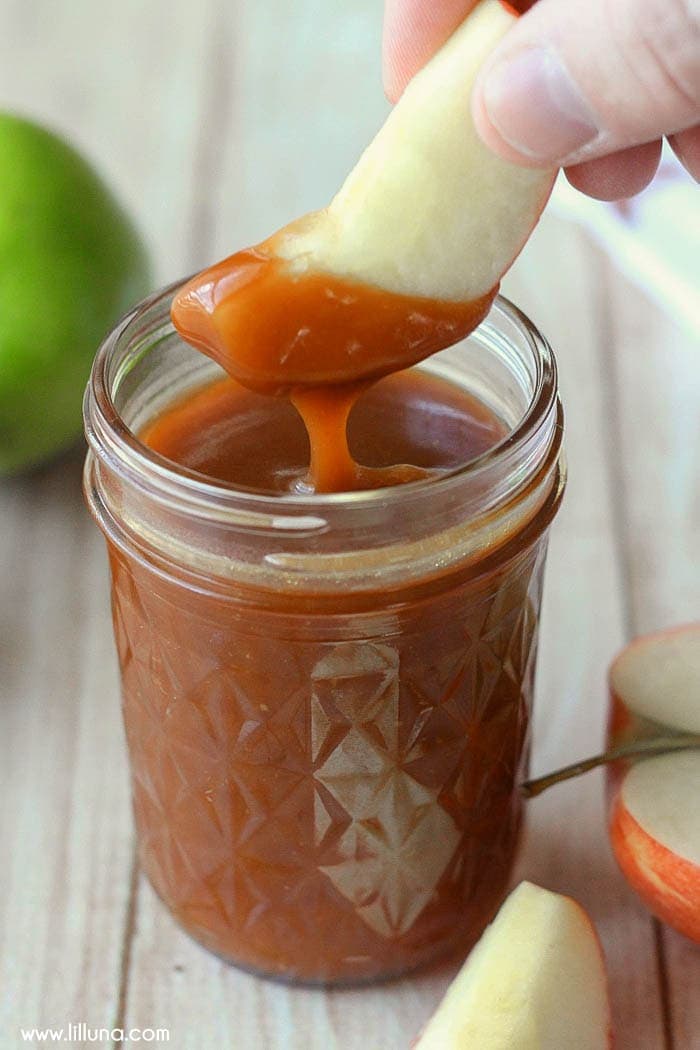 And my other favorite Halloween Drink…
For all Halloween and Fall ideas go HERE.
For all treats by me go HERE.
For even more great ideas follow my mom on Facebook – Pinterest – Instagram – Twitter – Periscope.
Thanks for stopping by today!
Love, Lily
BEHIND THE SCENES AT LILLUNA.COM:
Need more recipes and creative ideas? Sign up and get a FREE copy of my latest ebook!