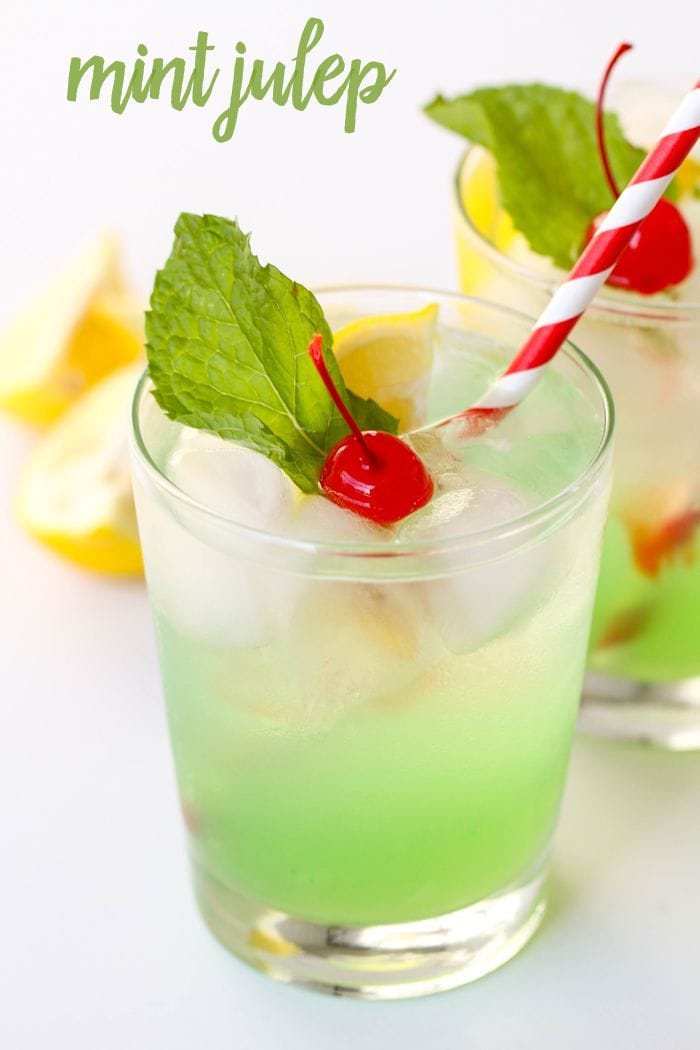 Disney Week (it's actually Week 2) continues…
You guys know that I'm slightly obsessed with the Happiest Place on Earth! What can I say? I feel like all our worries melt away when we're there and we can just focus on having fun with the family. It's the best feeling in the world. 😀
Not only do we love the rides and atmosphere, but we also love the food there. In fact, I feel like we eat our way through the park every time we go. There are just so many restaurants and foods to try, and we probably haven't even scratched the surface there. From the churros to Monte Cristo sandwiches, we have so many favorite recipes, but one of my hubby's favorites is the Mint Juleps that can be found in New Orleans Square at Disneyland. It's his favorite sweet indulgence at the park, so he was STOKED when I told him I'd be trying a copycat recipe for the drink. I'd only steal a sip or two when he'd get the Mint Julep, so I wasn't exactly sure how the recipe turned out but fortunately, he gave me a BIG thumbs up. He said it tasted just like it! In fact, he liked it so much he made sure we had plenty of syrup left so he could share it with some friends that were coming over for dinner the next day. 😉
If you love the Mint Juleps as well, then you'll love this recipe:

Mint Julep
Ingredients
3 cups club soda
1 cup sugar
3 tsp. lime juice
6 oz. thawed lemonade concentrate
6 TB creme de menthe syrup
green food coloring
mint leaves (for garnish)
lemon (for garnish)
cherries (for garnish)
Instructions
In a medium pot, dissolve sugar in club soda by stirring constantly on medium heat. Add lime juice and lemonade concentrate and bring to a boil.
Remove from heat and add creme de menthe syrup and food coloring. Chill.
Use this mixture as syrup - 3 parts syrup to 5 parts water. Makes about ⅔ gallon.
ENJOY!
Recipe from Disney Food Blog.
Mint leaves, cherries and sliced lemons make the perfect garnish for this drink!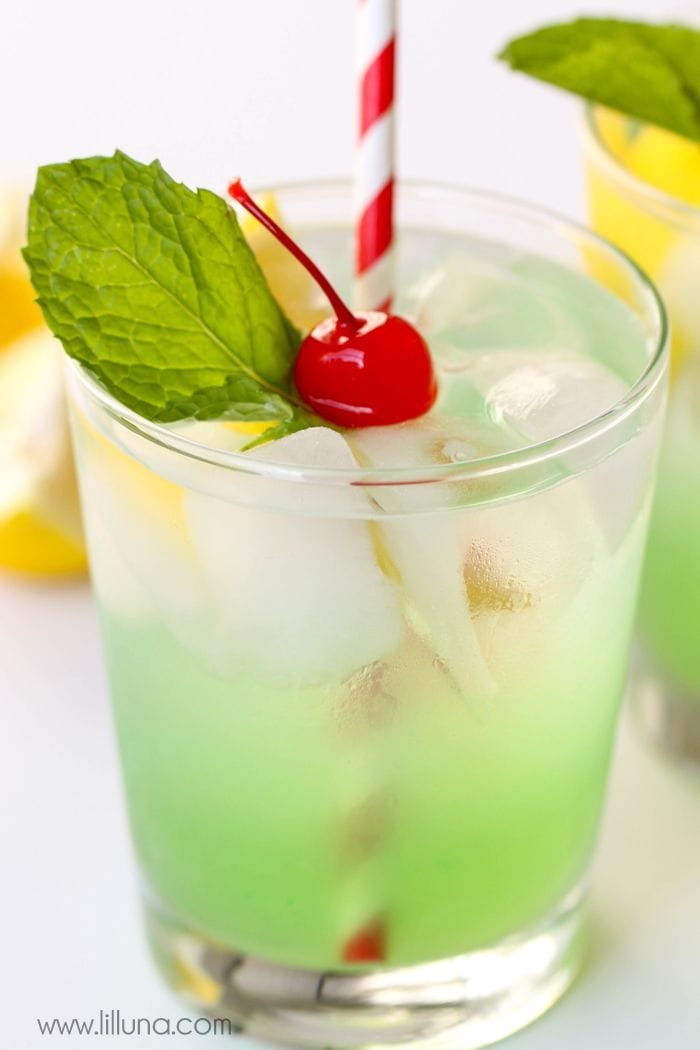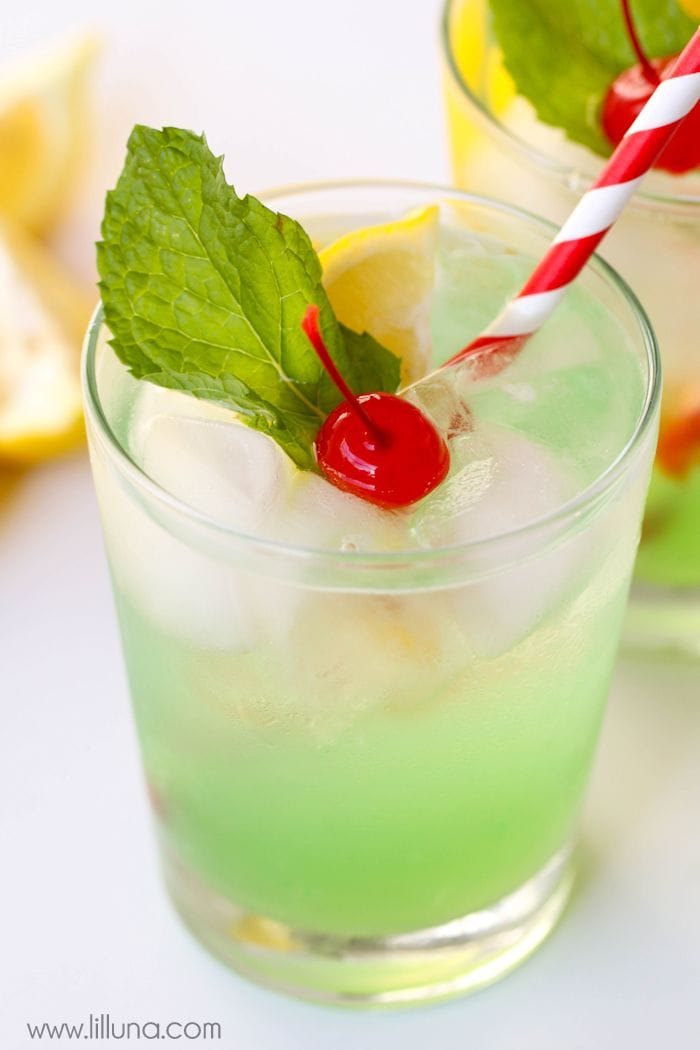 I love that these copycat recipes can bring a little bit of Disney (and the magic) in my own home!!
For more great Disney recipes, check out: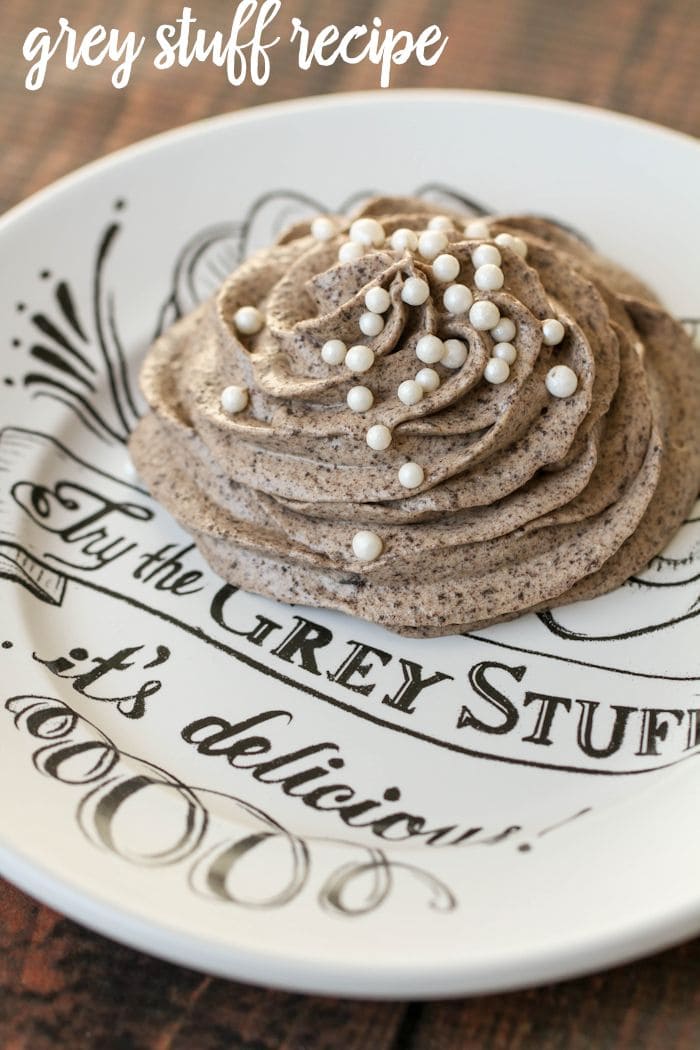 Check Out My Other Recipes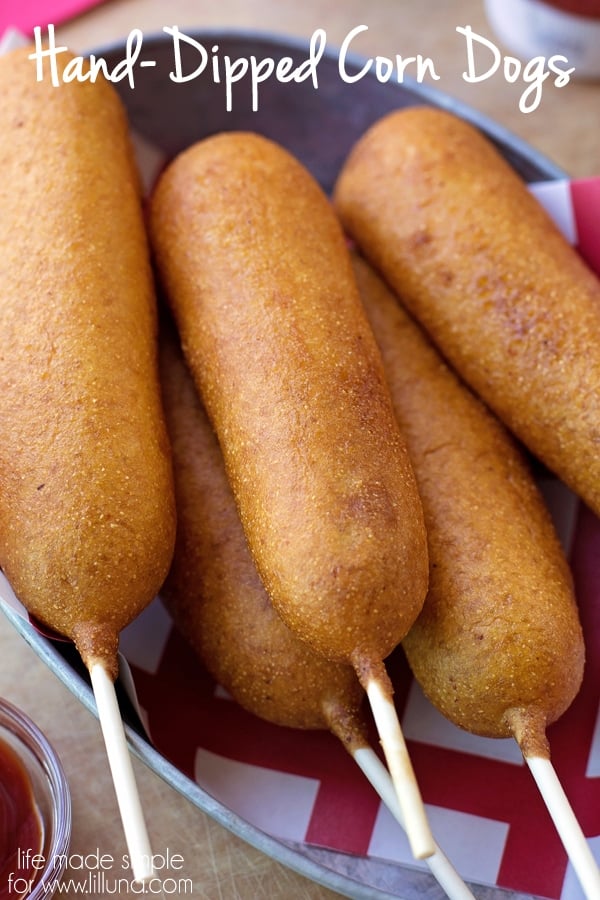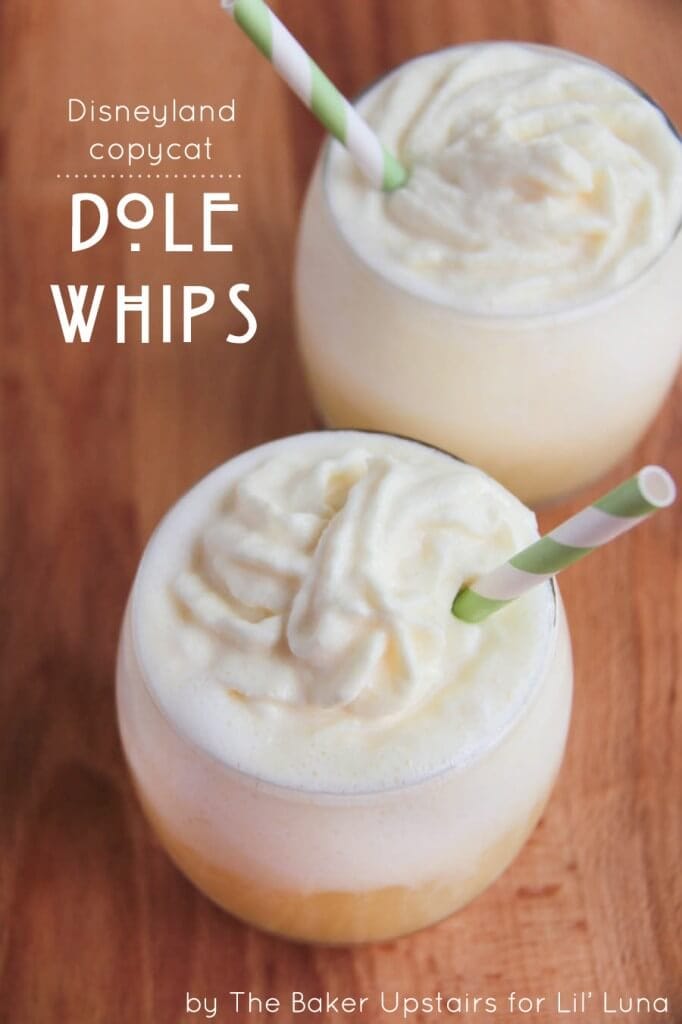 For all drink recipes on the site go HERE.
For all recipes go HERE.
And get weekly emails with monthly freebies by signing up for the Lil' Luna newsletter. 🙂
For even more great ideas follow me on Facebook – Pinterest – Instagram – Twitter – Periscope – Snapchat.
Don't miss a thing – Sign up for the Lil' Luna Newsletter today!
ENJOY!
Need more recipes and creative ideas? Sign up and get a FREE copy of my latest ebook!