Bring the magic home with any of these Disney Recipes—all copycats of our favorite dishes and treats from the Disney parks!
More Collections: Best Food at Disneyland, Best Food at Disney World, Disney World Tips and Tricks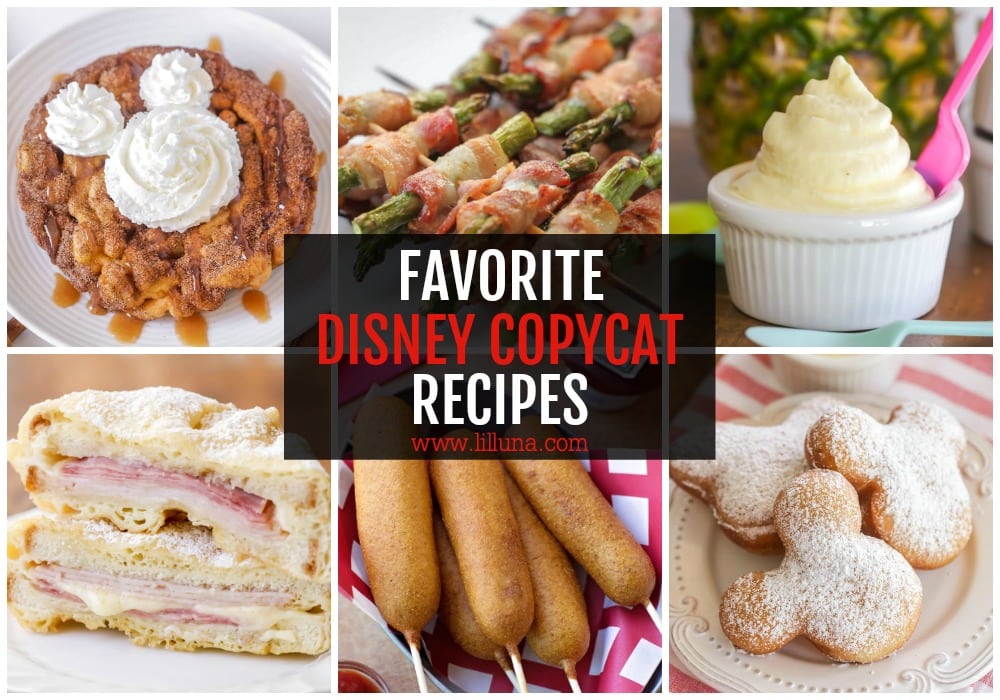 Taste the Disney Magic!
I have to say many people, including myself, go to Disney to enjoy the food just as much as they go to enjoy the rides. The food really does taste MAGICAL and I have a collection of favorite dishes that will bring Disney Magic right to your own kitchen.
Whether you are trying to create an entire Disney themed meal, or just one simple Disney dish, I have several sweet and savory recipes you can try. Each recipe post has different tips and tricks to help you recreate the perfect dish. 
Aside from these copycat Disney recipes, you can turn many dishes into a "Disney" dish using the infamous Mickey shaped ears. Who hasn't used their bisquick mix to create a mickey mouse pancake?! Mickey Mouse shaped Rice Krispies are another easy make. You can also check out our Mickey Mouse Cupcakes and our Mickey Mouse Oreos.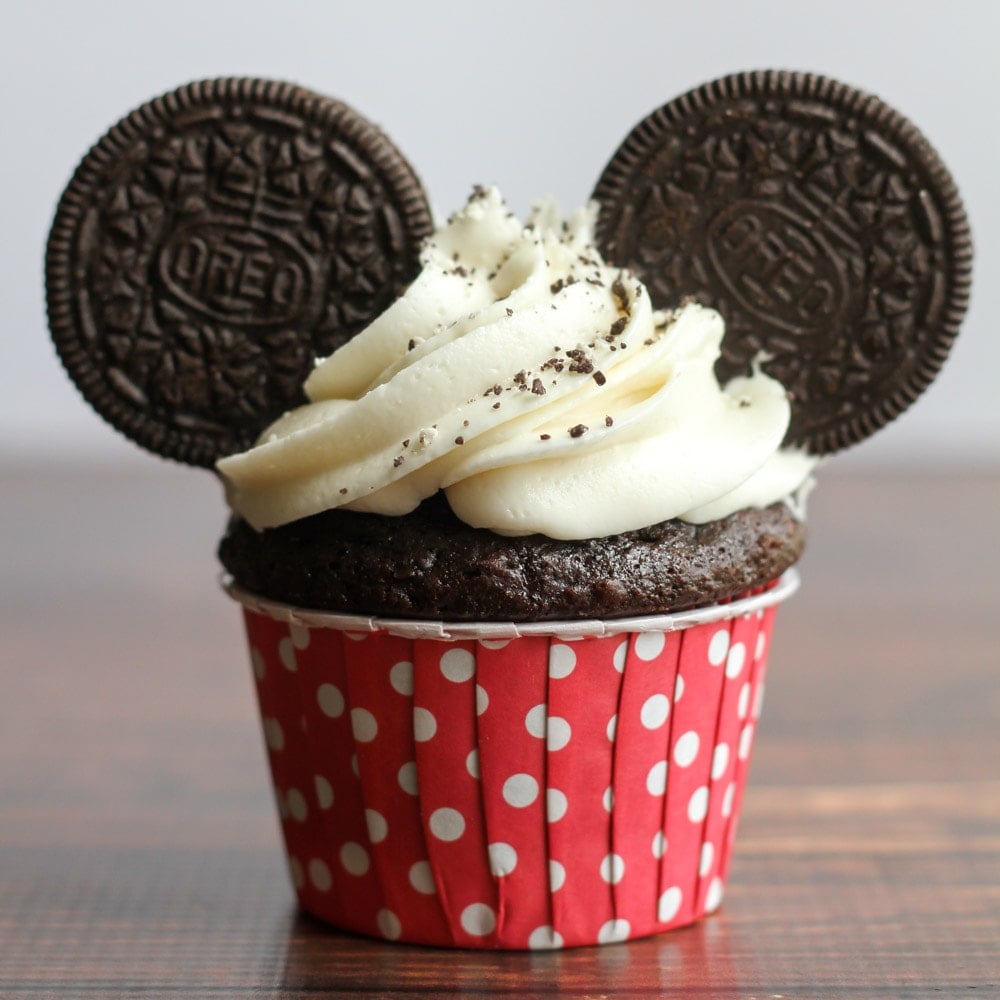 Throwing a Disney Themed Party
Disney is a huge kingdom and covers everything from Snow White to Star Wars and the party themed ideas are endless. Whether you're hosting a kids birthday party or an adult dinner here are a few general Disneyland themed ideas you might like to use.
Red, White and Black are signature colors of Mickey and Minnie. You can use those colors, as well as red with white polka dots, in various ways to decorate the space.

Line the front entrance with fun direction signs to favorite Disney spots like Radiator Springs and Toon Town

Have a Disney Photo booth. The classic Disney castle would be a nice backdrop. If you're feeling up to the task, use a green screen and then insert different Disney backdrops.

Have Mickey Mouse ears available to wear. If there are children, have a craft table where they can make their own.

Get your hands on some Disneyland maps and use them for place mats. 

Have guests, young or old, come dressed as their favorite Disney character

Create a playlist of your favorite Disney Movie songs. 

Labeling your food with Disney references is a fun way to feature different Disney movies. For example a plate of the Jack Jack Num Num Cookies could have a sign that say "Num Num Cookie" (Incredibles). Place a "Drink ME" tag on the beverages (Alice in Wonderland).
Savory Disney recipes
Sweet Disney Recipes