Fried, coated in powdered sugar, & served with a raspberry dip, Monte Cristo Sandwiches are famously delicious!
I love Disney, and their food! I have a few Disney copycat recipes on the site, including Hand-Dipped Corn Dogs, Mint Juleps, Dole Whips, and this favorite Monte Cristo Sandwich.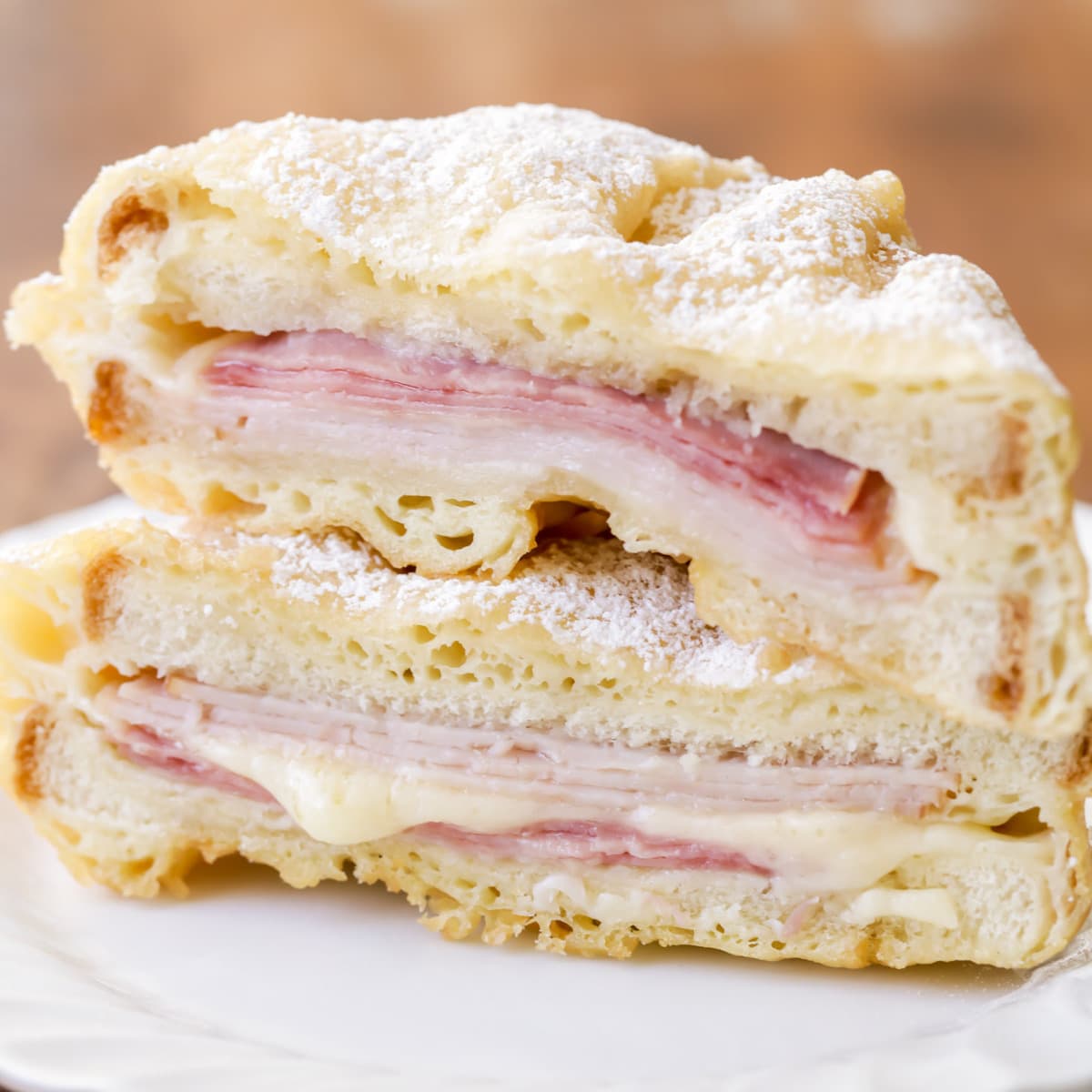 A Disneyland Copycat
We love to go to Disneyland as a family, not only to enjoy the fun rides and atmosphere, but also to enjoy the food.
One of our favorites is the Monte Cristo Sandwich included on the menu at both Café Orleans and Blue Bayou in Disneyland.
So, what is a Monte Cristo Sandwich? A Monte Cristo is a fried ham and cheese sandwich that is a variation of the French Croque Monsieur Sandwich. Its name is a tribute to the French novel The Count of Monte Christo by Alexander Dumas.
The sandwich is a delightful combination of savory and sweet. The powdered sugar on top takes it to the next level. It's often served with a raspberry sauce to enhance the sweetness. It's kind of a variation on a traditional Grilled Cheese Sandwich and French Toast.
With or without the sauce, this sandwich is OUT OF THIS WORLD. It's definitely on our "must-have" list when we visit Disney. And fortunately for you guys, they're so easy to make!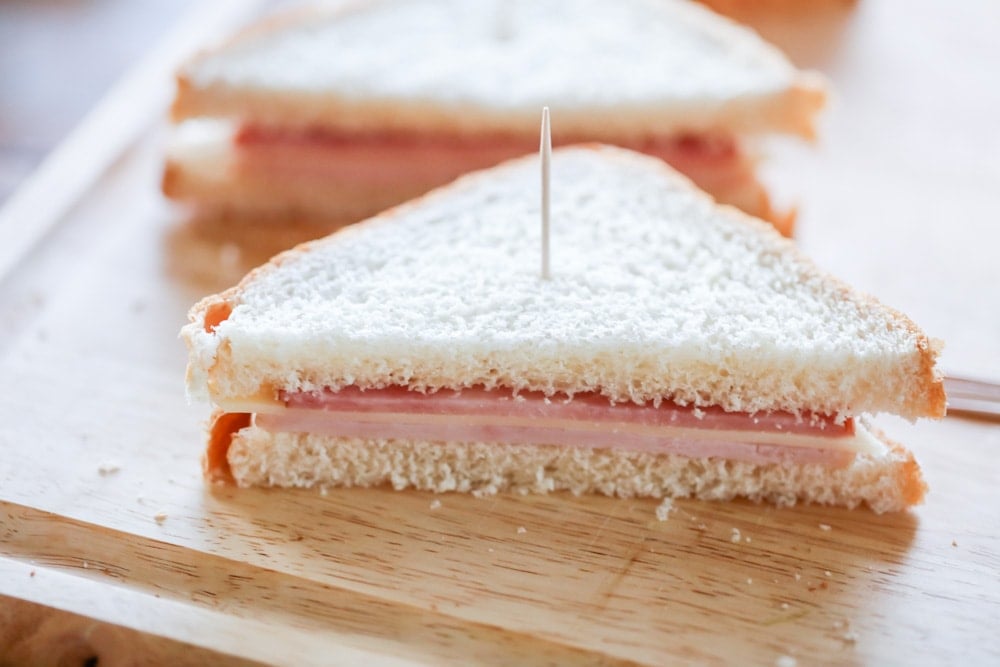 How to Make a Monte Cristo Sandwich
Like I said, these sandwiches are very easy to make. They can be made in a deep fryer, or in a skillet with oil.
BATTER. Sift together flour, baking powder and salt. In separate bowl, whisk water and egg. Add egg mixture to flour mixture, blend thoroughly.
ASSEMBLE. Make sandwiches, placing 1 slice of cheese between 1 slice of turkey and 1 slice of ham. Cut sandwiches in half, put in a toothpick to hold the sandwich together.
FRY. Dip in egg batter and fry in 360°F oil, until golden brown. Drain on paper towels. Remove toothpick and add a dusting of powdered sugar.
Make in an air fryer
Preheat the air fryer to 350ºF.

Line your basket with aluminum foil and spray with cooking spray.

Air fry for 8-10 minutes.

Flip the sandwich, fry for another 8-10 minutes.

Replace the foil with each sandwich you fry. Enjoy!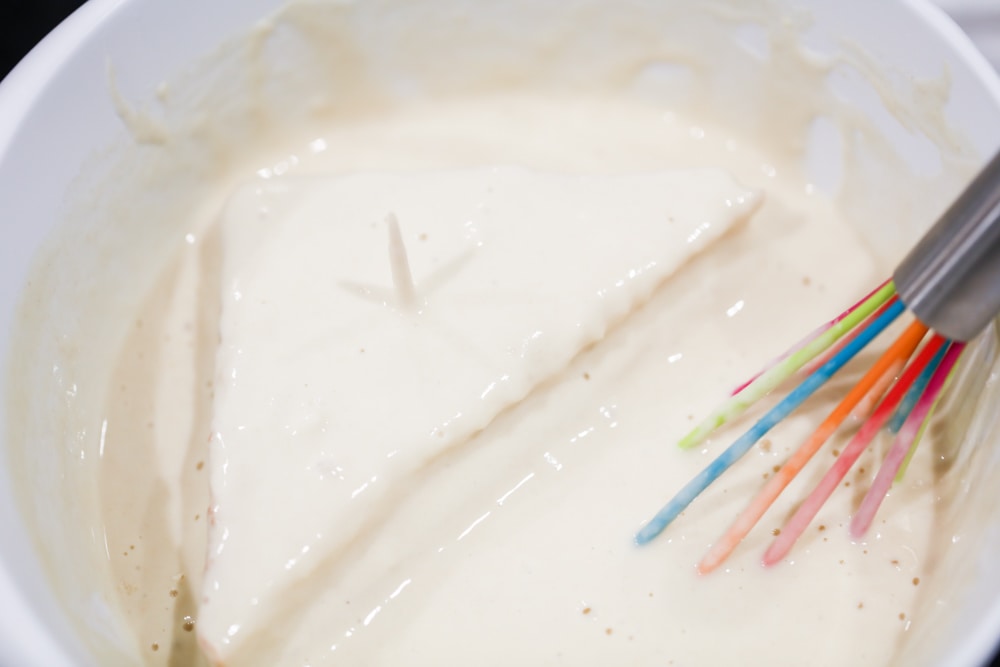 Raspberry Dip
There's a really tasty raspberry dip that goes with these Monte Cristo sandwiches. It might sound crazy, but the sweet and savory combo is divine. Here's how it's made:
In a saucepan add:
½ cup sugar

1 tablespoon cornstarch

¼ cup cold water

¼ cup lemon juice
COMBINE. Mix, then add 2 cups of fresh or frozen raspberries. At this point, add more sugar to taste if you want it sweeter.
BOIL. Bring to a boil. Continue to boil for 2 minutes, stirring constantly.
SERVE. Spread the sauce onto the inside of slices of bread, add deli ham, turkey and cheese, or use as a dipping sauce.
If you're not up to making the raspberry sauce, use a jar of raspberry jam or raspberry preserves. Just find a way to add raspberry to this sandwich. You will thank me later.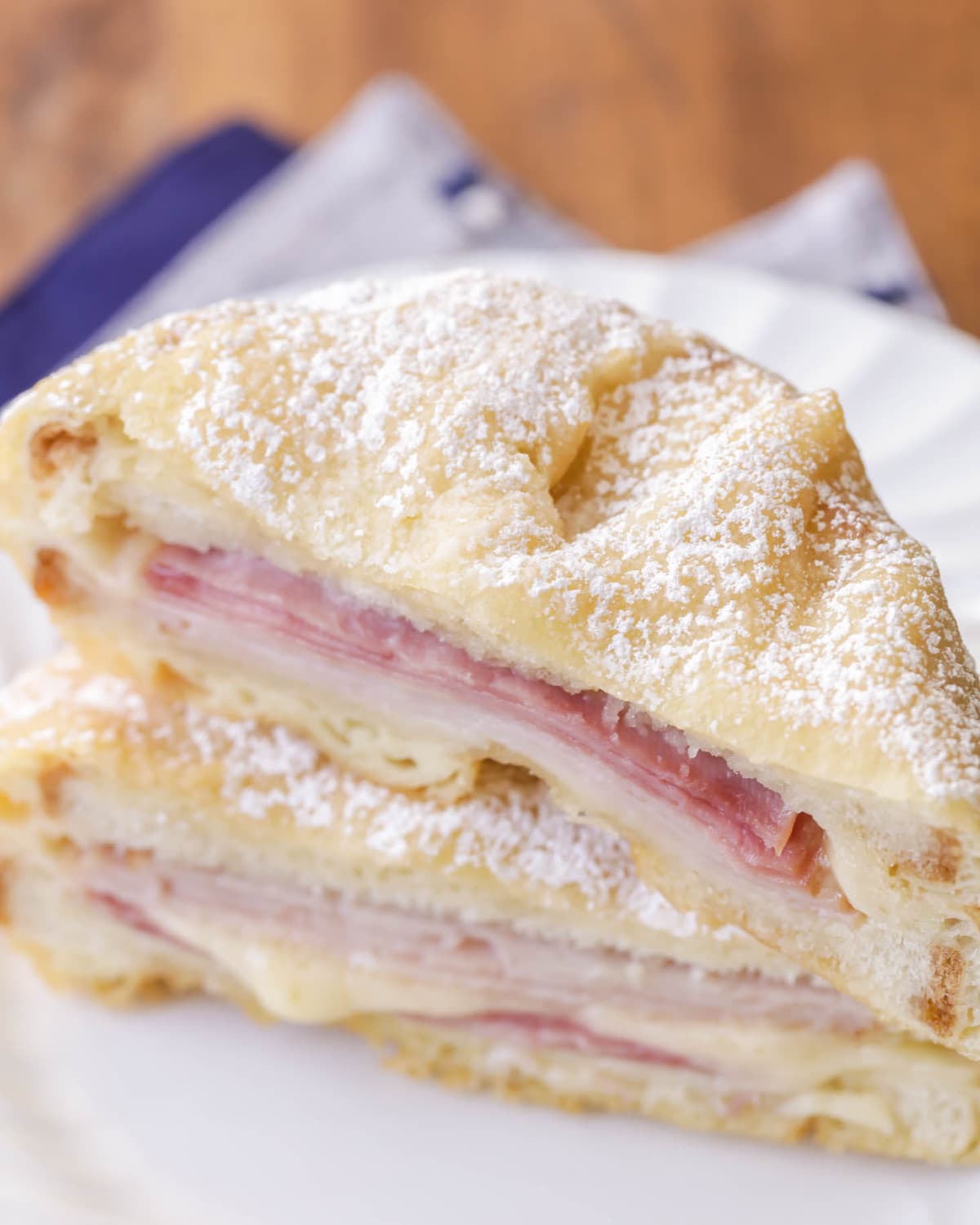 Variations
We haven't really tried other variations of this recipe, but it would be easy to do.
Use different meats and cheese to change it up. My favorite cheese to use for this sandwich is swiss, but you could also use provolone, mozzarella, muenster or gruyere.
At Café Orleans, they even serve an all cheese version, which is so good and would be easy to do. Just layer several more slices of cheese instead of meat!
I use a simple white sandwich bread for this recipe, but you can use challah or brioche.
Add extra flavor by mixing the powdered sugar with a bit of cinnamon.
Another way to add flavor is to spread Dijon mustard and mayonnaise to the inside slices of bread.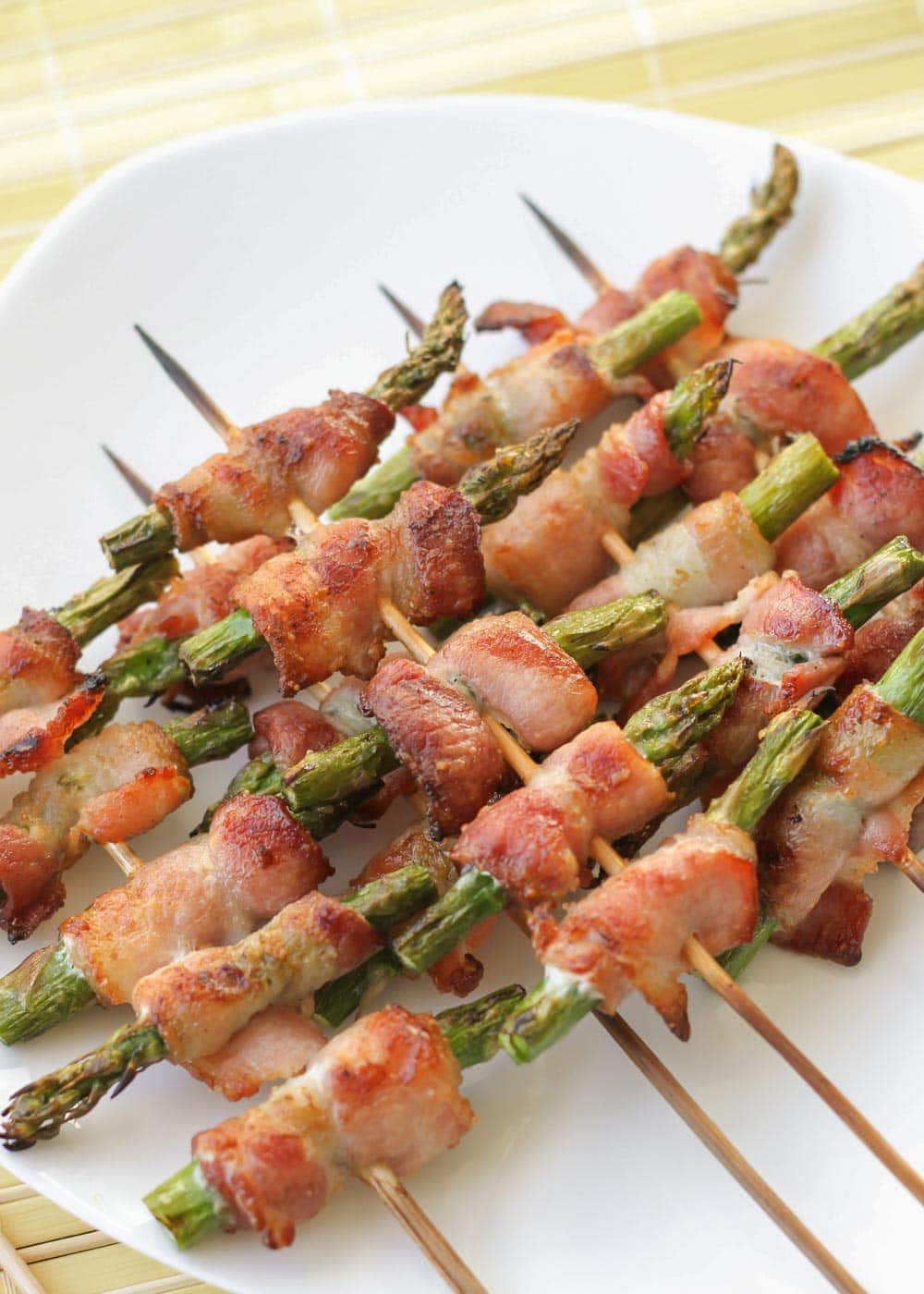 more Disneyland Copycat recipes:
Storing info
Prep ahead of time. Assemble the sandwiches, but do not dip in batter. Store covered in the fridge for 1-2 days. Dip in batter and finish the recipe as directed.
STORE. If you have any leftovers, store the sandwiches in an airtight container in the fridge for 2-3 days. We don't recommend using a microwave to reheat. Use the stove top, toaster oven, or standard oven instead.
FREEZE. Like most foods, the Monte Cristo sandwich is best eaten right away. However, you can safely freeze it for 1-2 months to use later. Once the sandwich cools, wrap each one individually with plastic wrap, then cover with aluminum foil. Label the contents, include the date.
To reheat. Preheat the oven to 375°F. Remove the plastic wrap, then rewrap the sandwich in foil. Place in the oven and bake for 20-30 minutes. Remove the foil and broil the sandwich for 1-2 minutes on each side, to get crispier crust. Top with powdered sugar and jam.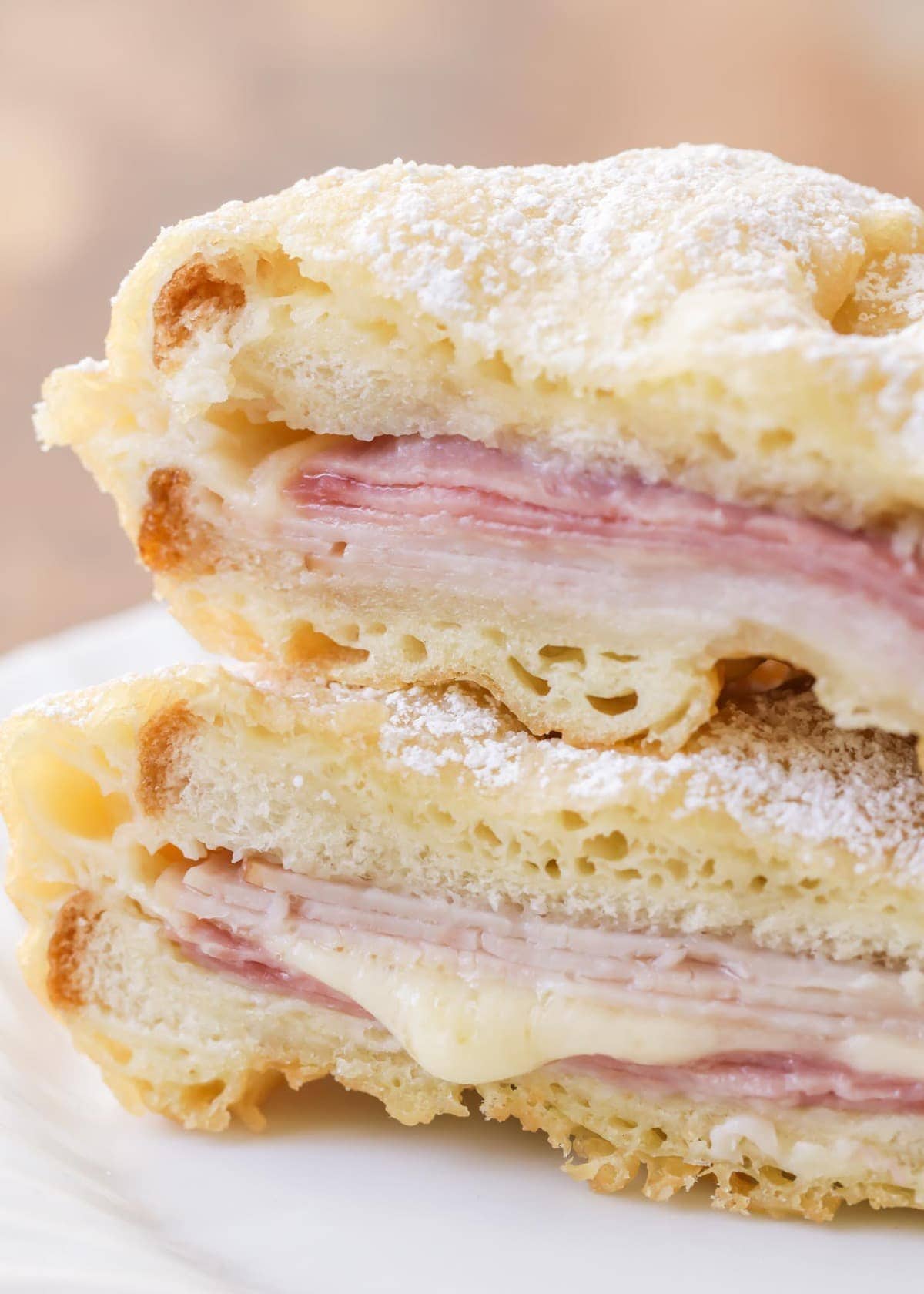 For more sandwiches:
Monte Cristo Sandwich Recipe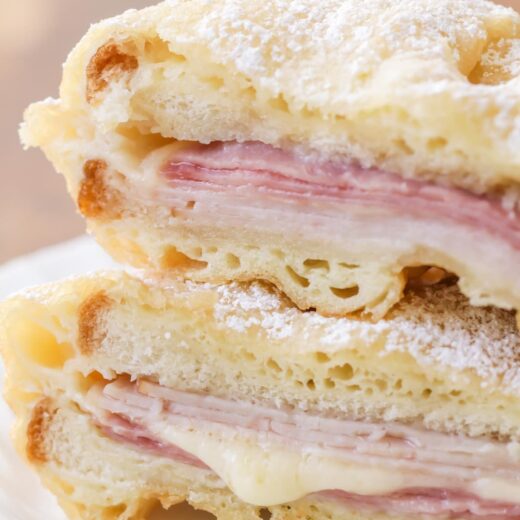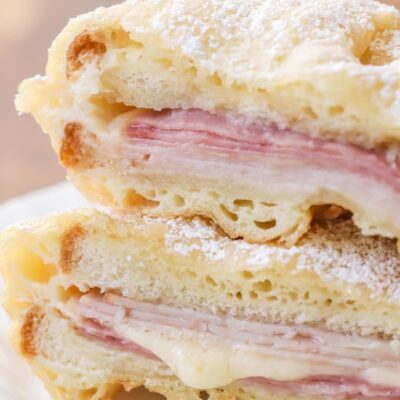 Fried, coated in powdered sugar, & served with a raspberry dip, Monte Cristo Sandwiches are famously delicious!
Instructions
Sift flour, baking powder and salt together into a medium bowl.

In a separate bowl, mix egg and water. Add egg mixture to flour mixture and blend thoroughly.

Stack one slice each of turkey, cheese, and ham, in that order, onto bread and top each sandwich with a second slice of bread. Cut sandwiches in half and put a toothpick in each half to hold sandwiches together.

In a large pot, heat about 3 inches oil over medium-high heat to 360 degrees F.

Working in batches, dip each sandwich half in batter and fry in hot oil until golden, about 3 minutes on each side.

Drain on paper towels. Remove toothpicks and sprinkle sandwiches with powdered sugar just before serving.
Notes
Serving Suggestion: Serve the sandwiches with your favorite store-bought jam for dipping, or make your own (see below). RASPBERRY JAM:  Crush 6 cups raspberries in a large bowl with a potato masher. Add 5¼ cups sugar and mix well. Let stand for 10 minutes, stirring occasionally. Meanwhile, combine 1 (1.75-ounce) package Original Sure Jell Fruit Pectin and ¾ cup water in a small pot and bring to a boil over medium-high heat. Boil for 1–2 minutes, stirring constantly, then remove from the heat and stir into raspberries. Stir constantly until sugar is completely dissolved, about 3 minutes. Pour into clean glass jars or plastic containers, leaving ½ inch space at the top. Cover with lids and let stand at room temperature for 24 hours until set. Refrigerate for 2–3 weeks or freeze for up to 1 year. Makes 7 cups.