Big game day equals fabulous food spreads!! It's time to bring the big guns and wow your guests with your Super Bowl appetizers prowess.
More Collections: Finger Food Appetizers, Mexican Appetizers, Party Appetizers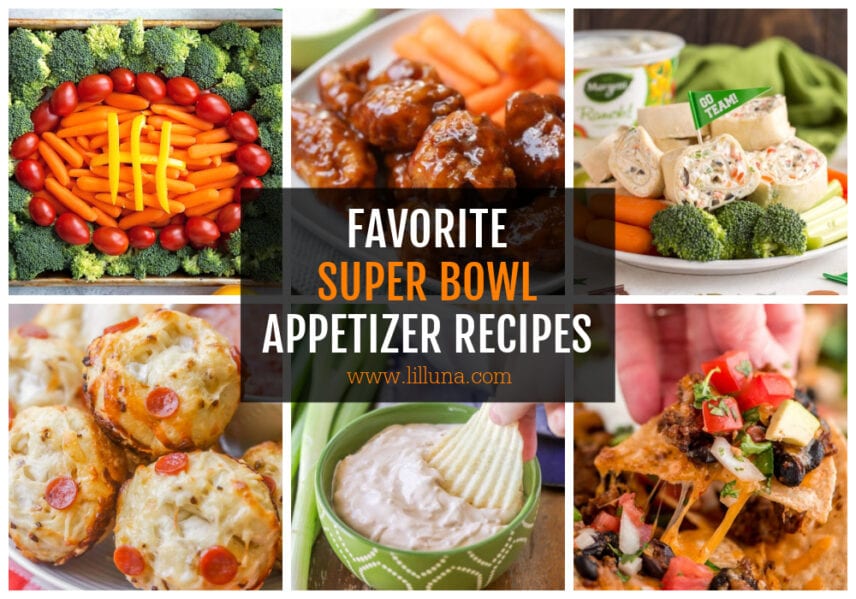 GOOD FOOD FOR THE BIG GAMe
There are some die hard football fans out there that would watch the Big Game no matter what.
Then, there are those who only watch for the commercials and the delicious food that is always served.
No matter what camp you're in, we've got a great list of appetizers for you. The die hard football fans will love it and the foodies will love you!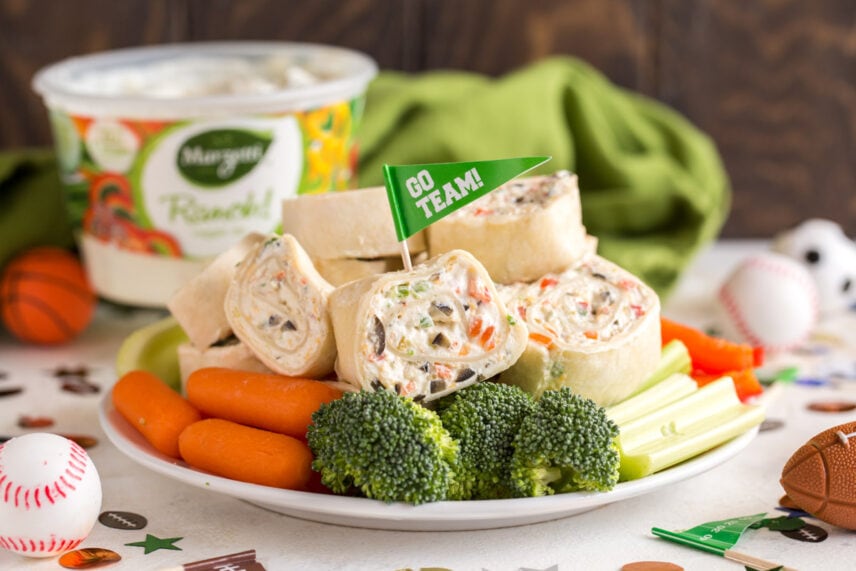 Super BOwl Planning Tips
The average Super Bowl Game lasts about 4 hours plus 30 minutes before the game. I have a few tips to help you determine how much to make:
How many different appetizer dishes: If you have fewer than 10 guests offer 2-3 different types of appetizers. If you are having more than 10 guests add another dish for every 5-8 more people.
How much per person: When appetizers are the main food at an event you'll need to plan to serve about 10-12 pieces per person for a two hour party. Add about 5 more pieces per person for every hour after.
Try to balance out the types of dishes that you choose. Have a mix of warm and cool, light and heavy, proteins and produce. Vary the colors and textures as well.
Watch for sales. Grocery stores will often reduce the pieces of your favorite game day foods.
Prepare as much food as you can ahead of time so that you have more time to get other things done the day of.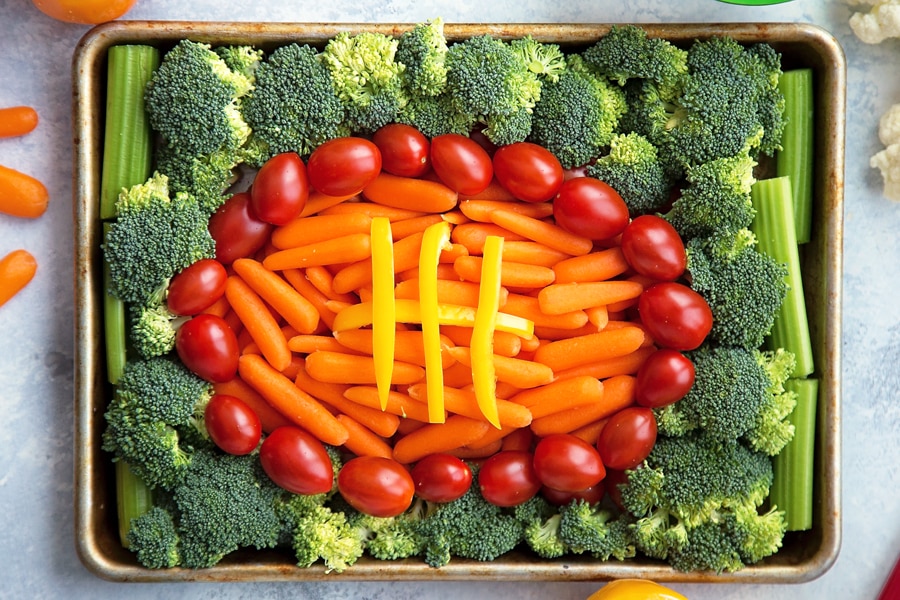 Hosting the ultimate Party
Here are a few tips to help you plan the ultimate Super Bowl Party:
Decorate in the team colors with streamers and balloons. If you have dual supporters, decorate half the room for one team and the other half for the other team.
Have face paint, foam fingers, hats, etc…
Have noise makers available to celebrate touchdowns.
Inviting children? Have a separate area for kids to play. Put on an age appropriate movie that will keep their attention. Have football themed coloring sheets or other activities.
Most Important: Make sure everyone has a seat and a clear view to watch the game. Which means you may want to determine how many you can comfortably sit and then invite accordingly.
---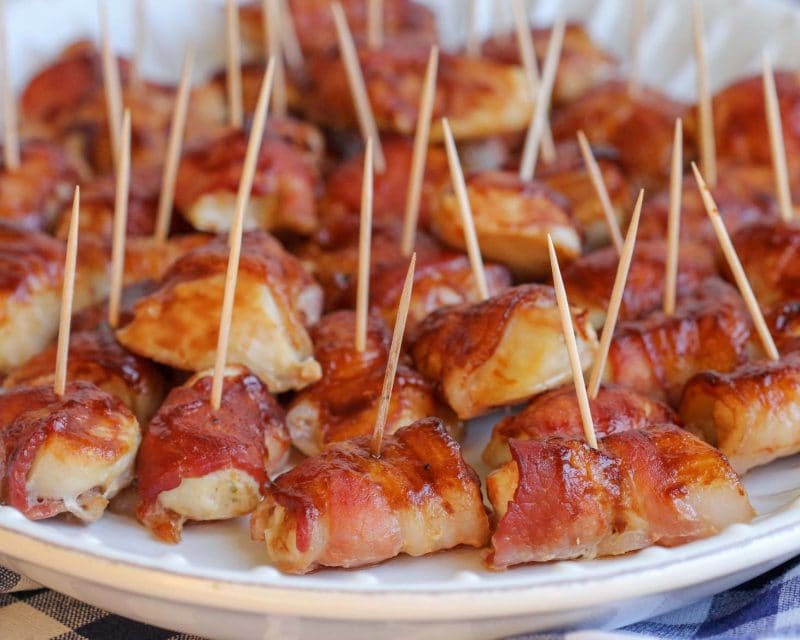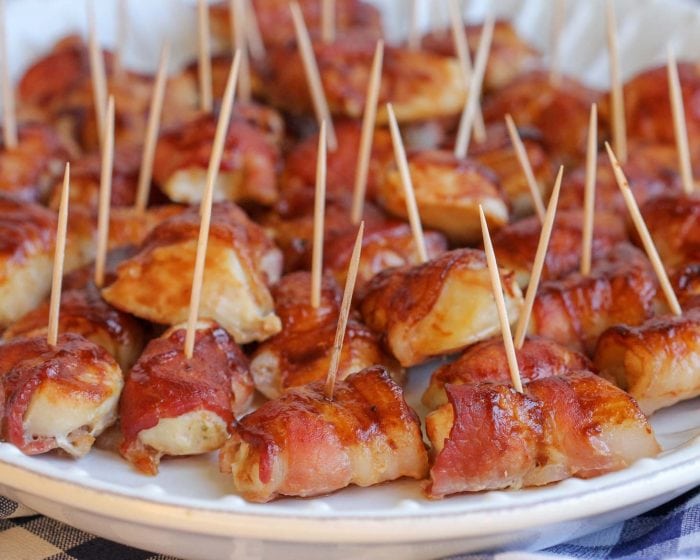 Best Super Bowl Appetizers
Whenever I think of Super Bowl Appetizers, Jalapeño Poppers and Fried Pickles are at the top of my list. These are some of our most classic appetizers, as well as the recipes that are always popular at super bowl parties.
---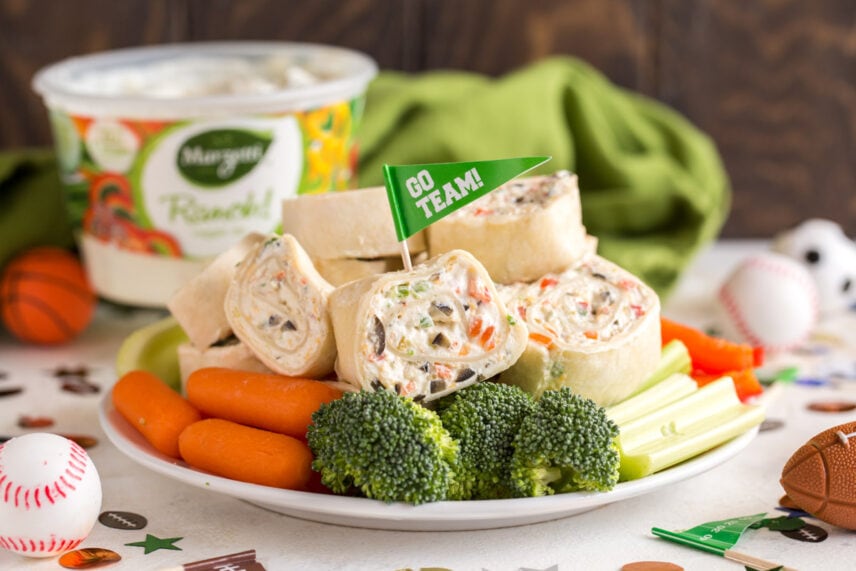 Healthy Superbowl Appetizers
Even though we LOVE fried, meaty, and extra cheesy appetizers, we also like to have some that are light, veggie based, and ALWAYS a hit with everyone.
---
Favorite Pizza and Wings
What's a party without pizza and wings? Yes, you can buy them but if you really want to impress your guests, here are some of our favorite homemade versions that are delicious!
---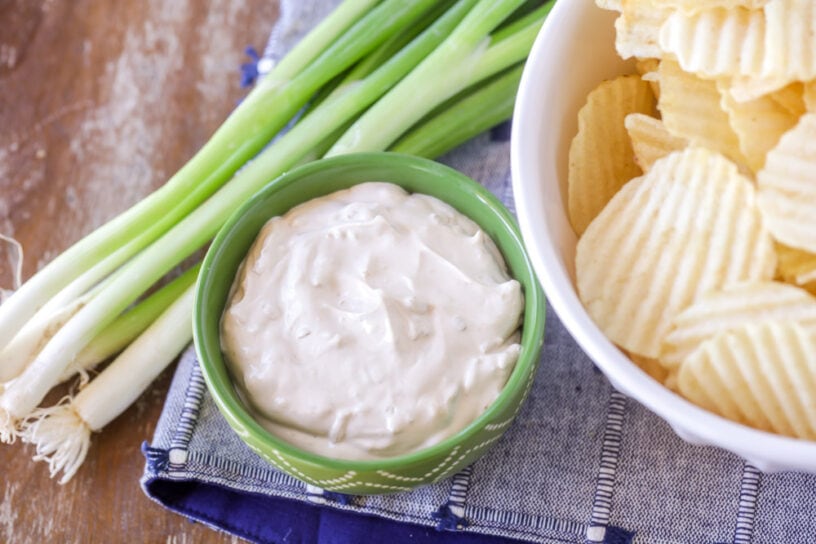 Super Bowl Dips and Salsas
And we can't forget the dips and salsas!! We love to have at least 1 or 2 dips as well as 1 or two salsas at any Super Bowl get together.
Be sure to check out all of our Appetizer Recipes!
For more collections, see: Easy Appetizers, Appetizer Dips, Healthy Appetizers