Beat the summer heat with any of these delicious Summer Drink Recipes! Serve these flavored drinks at BBQ's and parties, or cool off with a refreshing fruit smoothie.
More Collections: Summer Salad Recipes, Summer Dessert Recipes, Favorite Summer Recipes, Summer Dinner Ideas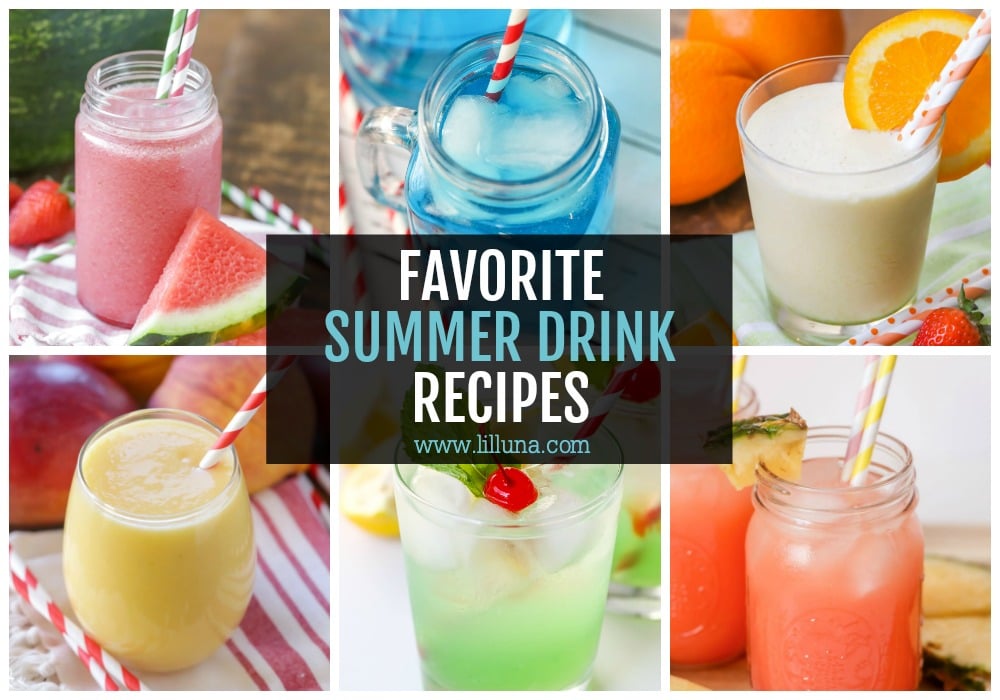 Beat the Heat
I've never been the kind of person to make a trip to a soda shop every day to pick up a drink, but as soon as the weather starts warming up here in Arizona, I immediately start craving refreshing drinks.
Sometimes I just want something cold and fruity flavored to cool me off in the summer heat, and other times I get a hankering for a smoothie in place of a meal.
Today, I have a collection of all of the best Summer Drink Recipes, which include both flavored drinks—great for serving at parties and BBQ's—as well as some smoothies that are light and refreshing.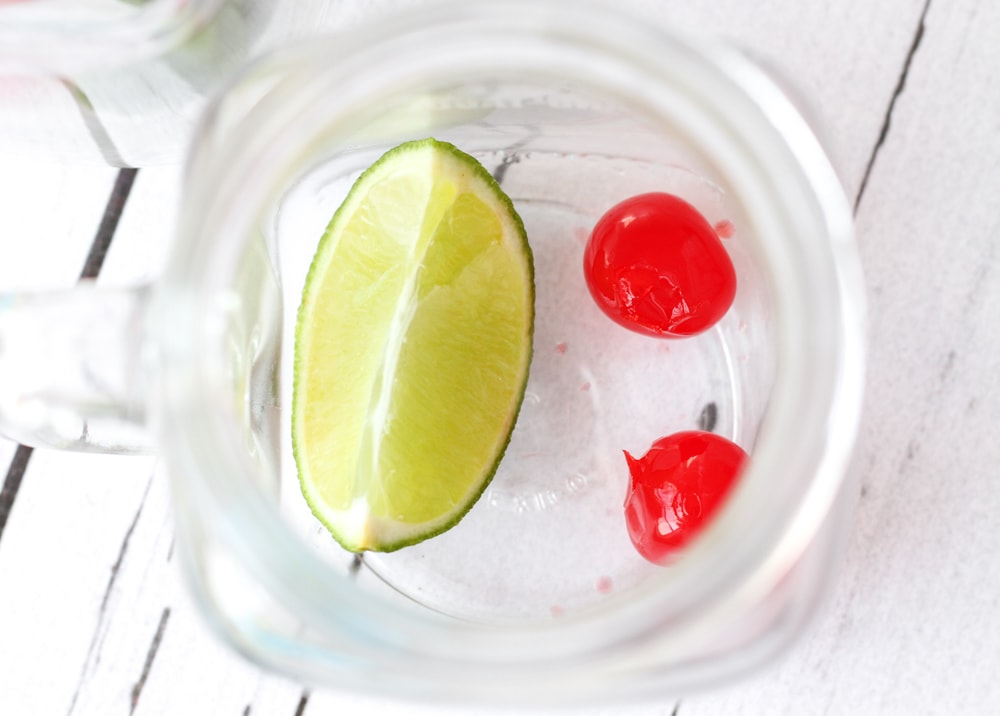 Serving Summer Drinks
Before I get into the Sumer Drink info I wanted to share this link to a Lemonade Stand Lo made for me years ago. Not only can your kids have fun serving lemonade, but any cold drink will be sold out on a hot summer day. 
The next post I wanted to share is for a Beverage Station that Lo made for me. It's an easy fun place to put bottled water, juice boxes and soda cans when hosting a BBQ, picnic or party. 
You'll notice that the top buckets are holding napkins and other paper goods, but you could easily put paper umbrellas in one, lemon wedges in another and cups in the third. Place a small table with a beverage dispenser filled with a refreshing homemade drink next to the "beverage station". 
There are so many ways you can serve your drinks. Here are few fun ways you can spruce up the juice:
Have fun straws and paper umbrellas 

Use cool drink cups like mason jars, or garnish the glasses with a rim of sugar.

Make extra juice and freeze it into ice cubes or ice blocks. That way you can have a cold drink without worrying the melting ice will dilute the punch.

Carbonation: though it can take several hours for carbonation to completely fizzle out, it's best not to mix up carbonated drinks too soon. 

Use fresh cut fruit in the beverage dispenser/punch bowl.

Keep extra punch in the fridge or in a cooler. Fill the beverage dispenser as needed. 

Freeze leftover juice into popsicles. 
our go-to Summer Drink recipes
Refreshing Summer Smoothies