All of these entrees, sides, salads, drinks, and desserts are some of our FAVORITE Summer Recipes! Fire up the grill, grab some fresh in-season produce, and make these tasty and refreshing dishes.
More Collections: Summer Salads, Summer Drinks, Summer Desserts, Summer Dinner Ideas, Summer Slow Cooker Recipes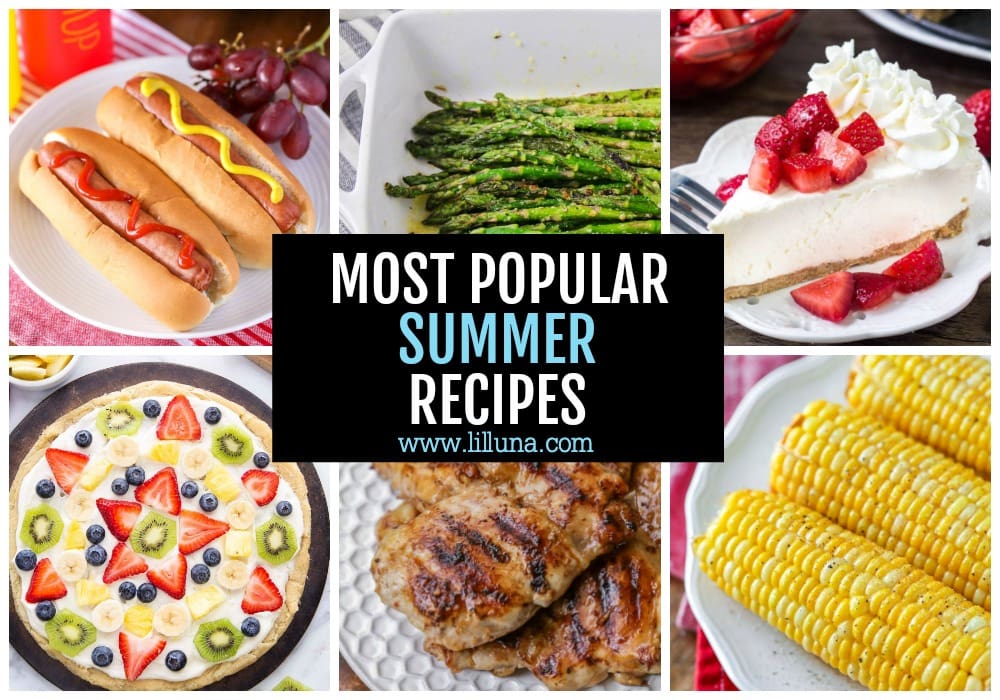 No Time like Summertime!
When the weather warms up, pools open, and Summer holidays roll around, we find ourselves wanting to enjoy our meals outside! Especially when we have get togethers or potlucks with family or friends, we love to fire up the grill and make all kinds of BBQ dishes.
Not to mention all the fresh fruits and vegetables that are in season during the summer months! I love making side dishes, salads, and desserts that include all the veggies and berries that are perfectly ripe and delicious in the summer.
I've put together a collection of our favorite summer recipes. These recipes include a lot of fresh produce, dishes that utilize the grill, and cool desserts and drinks. Before we get into the list, I also have a few tips for making and serving summer recipes.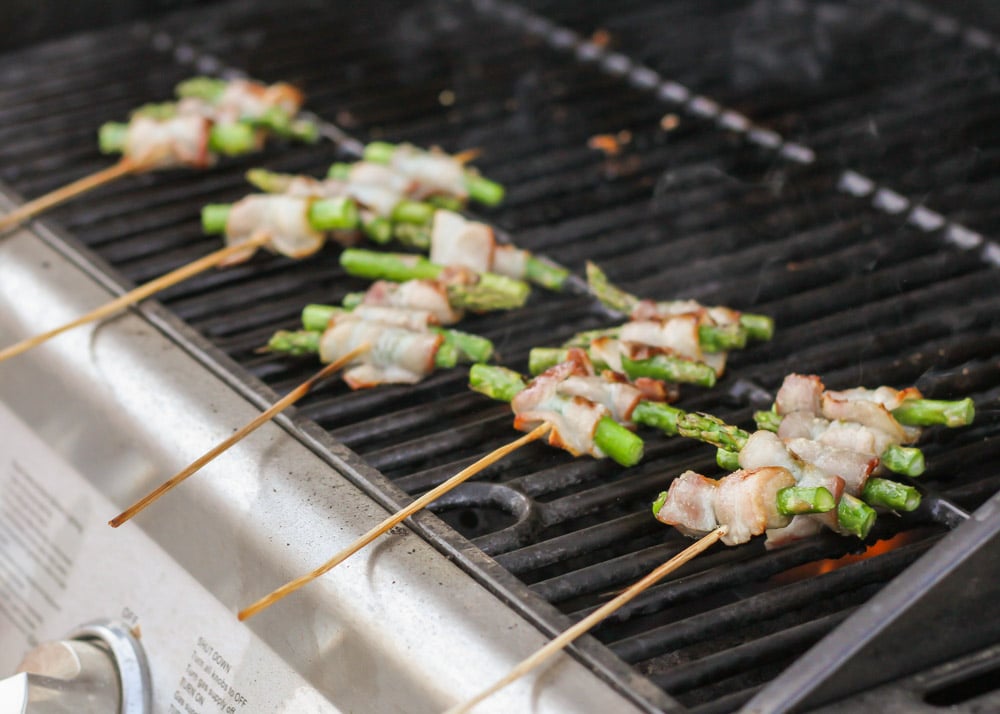 Tips for Summertime Cooking
Here are a few things to keep in mind when cooking in the hot summer months…
Grill meats, fruits and veggies. I love the char marks and the unique grilled flavor.

Utilize your crock pot! You can still get delicious main dishes and side dishes without spending time in an oven hot kitchen. 

Summer produce is in full swing. Watermelon, sweet corn, tomatoes, berries, zucchini are some of our favorites. Buying in season produce is not only cost effective, but also ensures the freshest most delicious produce.

Take it outside: Eat out on the patio, go out for a picnic, head to the lake or the beach.

Lighting: If you're eating outdoors in the evening string up lights and use tiki torches 

Keeping food cool outside: put the food table in the shade, don't put everything out at once, put dishes on ice, and keep food covered.

See the individual recipe posts for more tips and tricks to cooking these summer recipes.
Summer Entrees
Hot dogs & burgers & pork, oh my! There are so many delicious summer dishes to serve. Here's a list of our favorites. Best of all you don't have to turn on the oven and heat up the kitchen. Be sure to check out our complete list of summer dinner ideas as well.
Summer Sides
I get just as excited to try the side dishes as I am to eat the main dish. Try to offer a variety of choices both warm and cold, veggie and fruit to balance out the meal.
Summer Salads
Both sweet and savory salads have a place at my table. Salads are great because they are typically quick to make, can be made ahead of time and give a nice cool balance to warmer grilled main dishes. Be sure to check out our complete list of summer salad recipes!
Summer Drinks
Summertime Drinks are so much fun to serve!
We have a DIY Beverage Station perfect for bottled water and cans of soda. For homemade drinks I like to use a beverage dispenser or regular juice pitchers. Adding a lemon wedge and a paper umbrella to drink cups is a fun easy way to spruce up any glass. Check out our complete list of summer drink recipes for more inspiration.
Summer Desserts
Fruity desserts and frozen treats are classic to serve during the summer. No Bake desserts are also a welcome. Keep desserts in the fridge, freezer or cold cooler until you're ready to serve them. For even more inspiration, check out our complete list of summer dessert recipes!
Other Summer Posts that you might like: