A fresh fruit salad that makes the perfect side dish to any meal! Colorful, healthy, delicious, and filled with all your favorite fruits!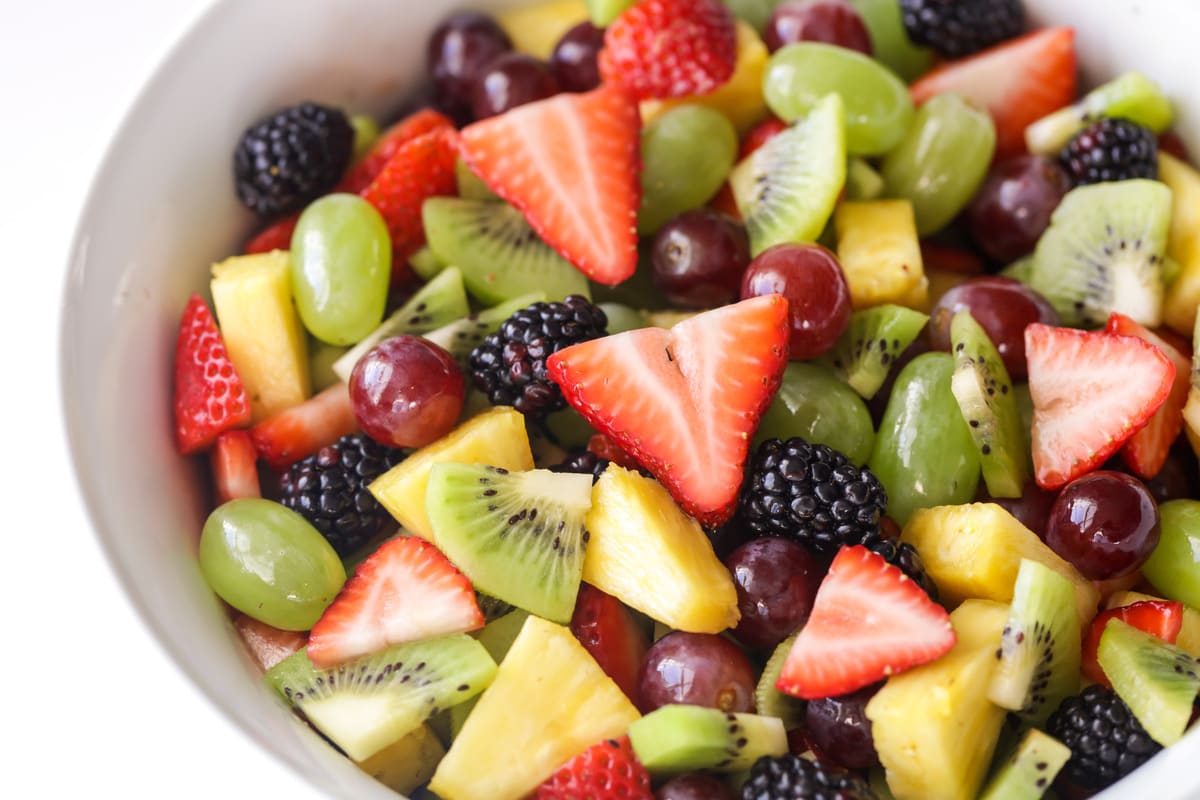 Fresh Fruit Salad
There is nothing quite as refreshing as a fresh fruit salad. I love preparing all of my favorite fruits and mixing them together in a big bowl! A big bowl of colorful fruit makes the best side dish to any dinner. It's also the best dish to bring to a party, picnic, or BBQ.
I love how simple a fruit salad is to put together but what a big impact it makes on a meal. Sometimes we even eat our fruit salad for dessert! The recipe for this fruit salad is special because it has a tasty dressing that is poured over all of the fruit. If you've never tried a fruit salad dressing, you're going to love this recipe! It's a fruit salad game changer.
Best fruits for salad making:
We love to think of all of our favorite fruits and go from there. You can't really go wrong with any fruit for this recipe. These are some of our favorites for fruit salad:
grapes (red and green)
strawberries
kiwi
blackberries
pineapple
clementines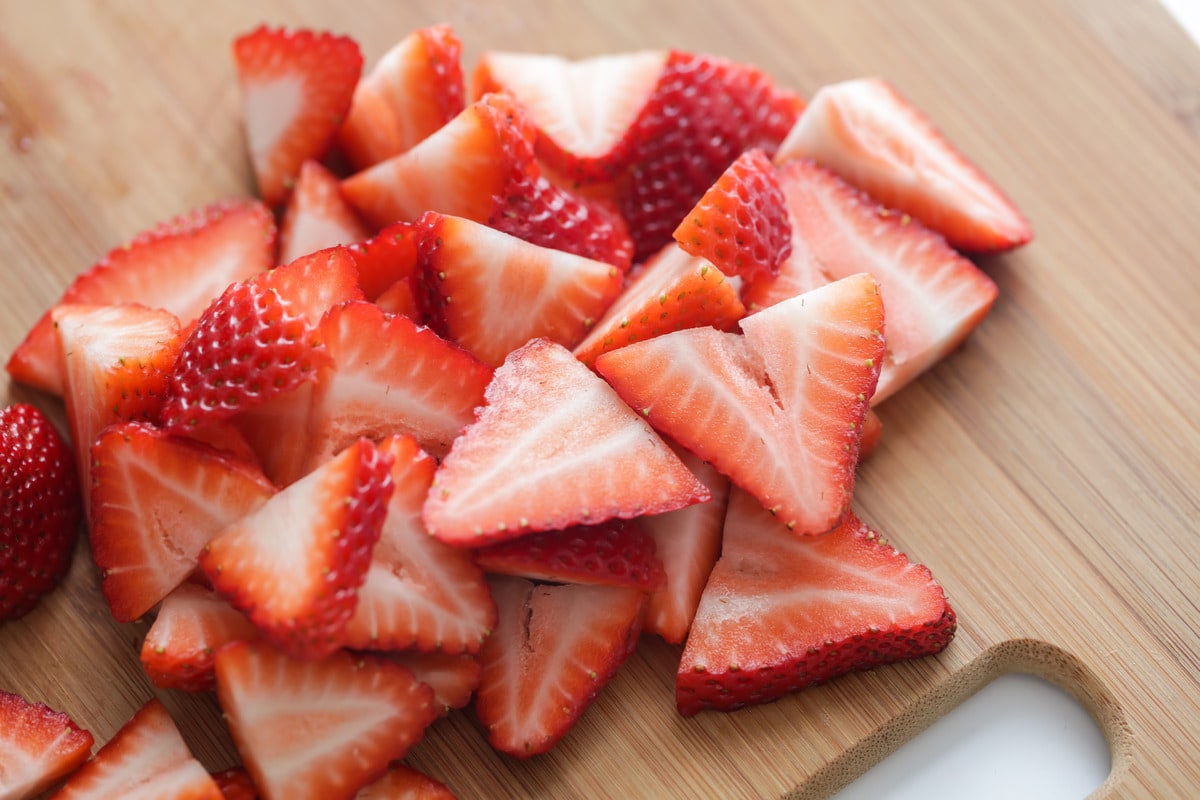 Dressing + TIPS
TOSS. This salad is as easy as it looks. Just toss all of your prepared fruit together in a big bowl. Set aside while you make the yummy dressing!
DRESSING. To make the dressing, combine the orange juice, pineapple juice and brown sugar in a small pot over medium high heat. Bring this mixture to a boil. Bring the heat down to low and simmer for 5 minutes. Take the pot off the heat and add in the vanilla. Then let it cool completely.
MIX. Pour the dressing over the fruit and mix to combine everything. Let the fruit chill for 1 hour before serving!
Alternative. If you're looking for an even easier dressing, sprinkle on 1/3 package of instant white chocolate or vanilla pudding mix over your fruit. We love it!
Can this be made ahead of time? You can make this salad up to one day in advance. Let the salad chill in the fridge over night or until you're ready to serve it. I recommend not pouring the dressing on until closer to serving.
How to store fruit salad? Store any leftover fruit salad in an airtight container in the fridge for 1-2 days.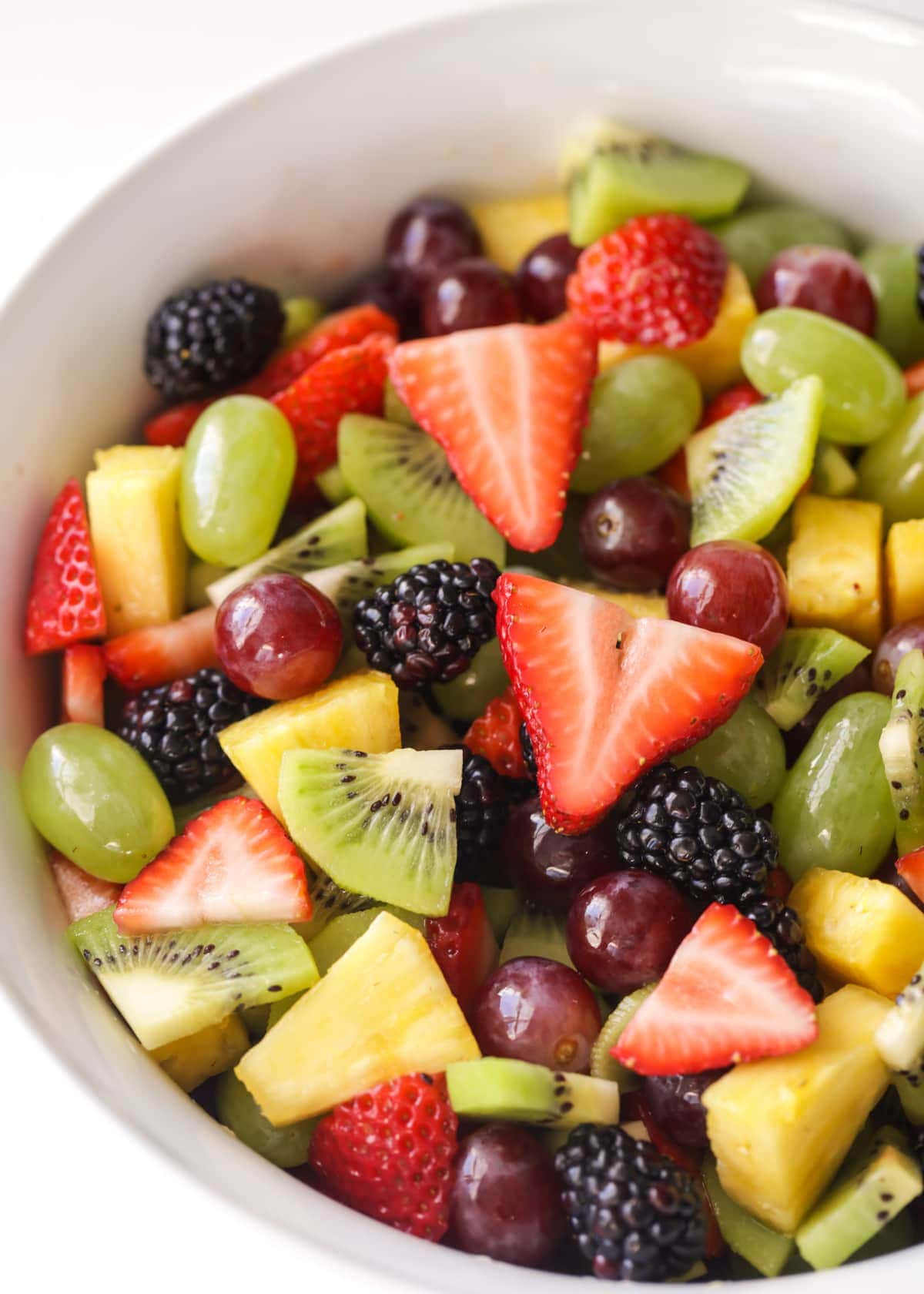 We love fruit for dinner, BBQs and family gatherings. With this delicious dressing, this fruit salad is even more addicting! We hope you love it.
For more fruity recipes, check out: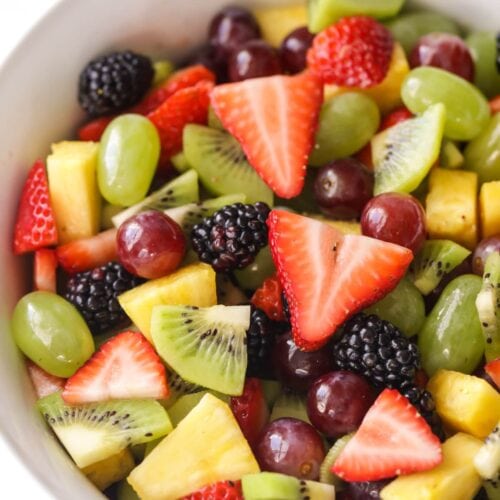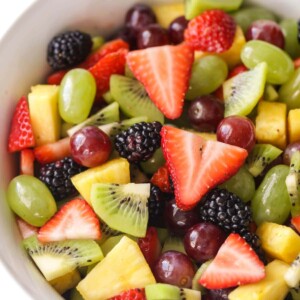 Fruit Salad Recipe
Ingredients
1/4

cup

orange juice

1/8

cup

pineapple juice

1/4

cup

brown sugar

1

tsp

vanilla

2

cups

green grapes

2

cups

red grapes

1

cup

strawberries

sliced

1

cup

blackberries

1 - 2

cups

pineapple

cubed

1

cup

kiwi

sliced
Instructions
Bring orange juice, pineapple juice and brown sugar to a boil in a small pot. Simmer for 5 minutes. Add vanilla and let cool.





Add all sliced and cubed fruit to a bowl. Pour dressing over fruit and chill for at least 1 hour before serving.