Don't miss a thing – Sign up for the Lil' Luna Newsletter today!
I hope everyone is doing well and enjoying the warmer temps. Things have definitely started to heat up here in Arizona, and although the weather is practically perfect, we know that the triple digit temps are just around the corner. With that in mind, we are trying to enjoy the outdoors as much as we can and have been planning all sorts of outdoor activities and get togethers.
With those get togethers, food is always involved, so we've been working on some new recipes like today's recipe for Berry Cheesecake Salad. If you've been a fan of the site for awhile, you probably have seen the recipe for our Dirt Cake. It's a family favorite and one we have been making forever. I love the cheesecake pudding base so much, that I've use it in other recipes like the Paradise Parfait and these Dirt Cake Parfaits. I also though the base would be great with a variety of berries mixed in. Let me tell you – the result was AMAZING!! Everyone who has tried it, loves it and has been quite addicted to it too. It's not only great on it's own but would be great as a crepe or Swedish Pancake filler. We've already made this a few times since we originally made it and are so glad to add a new favorite treat to the line up for some upcoming family events (like Easter). If you love berries and cheesecake-type, creamy desserts, then you'll love this Berry Cheesecake Salad.

Berry Cheesecake Salad
Ingredients
4 oz. PHILADELPHIA cream cheese (softened)
¼ cup Margarine or butter
½ cup powdered sugar
1 small container cool whip
1 box INSTANT white chocolate or vanilla pudding
1½ cups milk
1 tsp. Vanilla
1 cup strawberries, halved
1 cup blueberries
1 cup blackberries
Instructions
In a bowl, beat cream cheese and margarine (or butter) until smooth. Mix in powdered sugar and fold in whipped topping. Set aside.
In a separate bowl mix pudding, milk and vanilla. Fold this mixture in with the cream cheese mixture.
Fold in fruit and refrigerate for at least 1 hour before serving. ENJOY!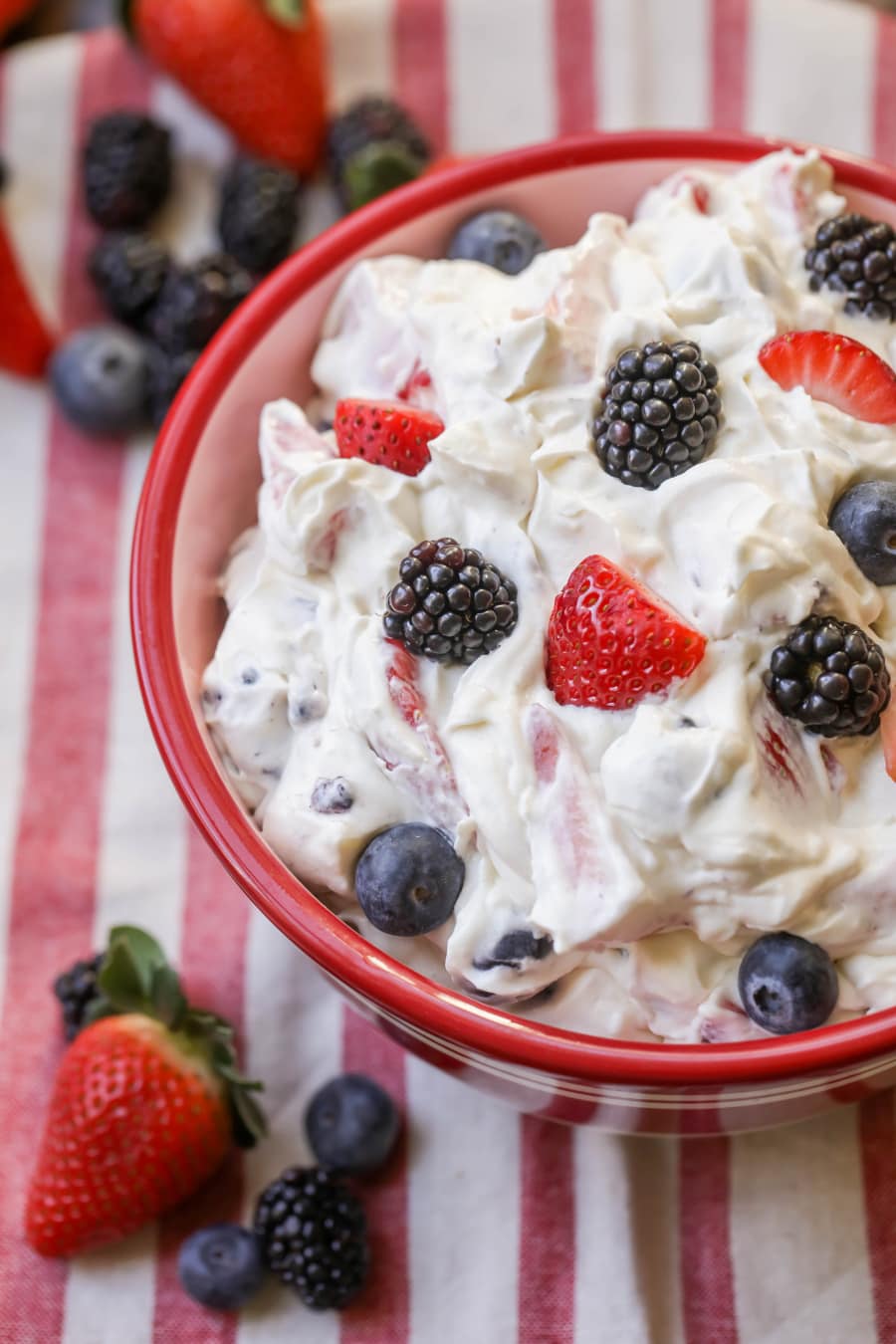 I warn this stuff is addicting, so don't say I didn't warn you. 😉
For more BERRY good treats, check out: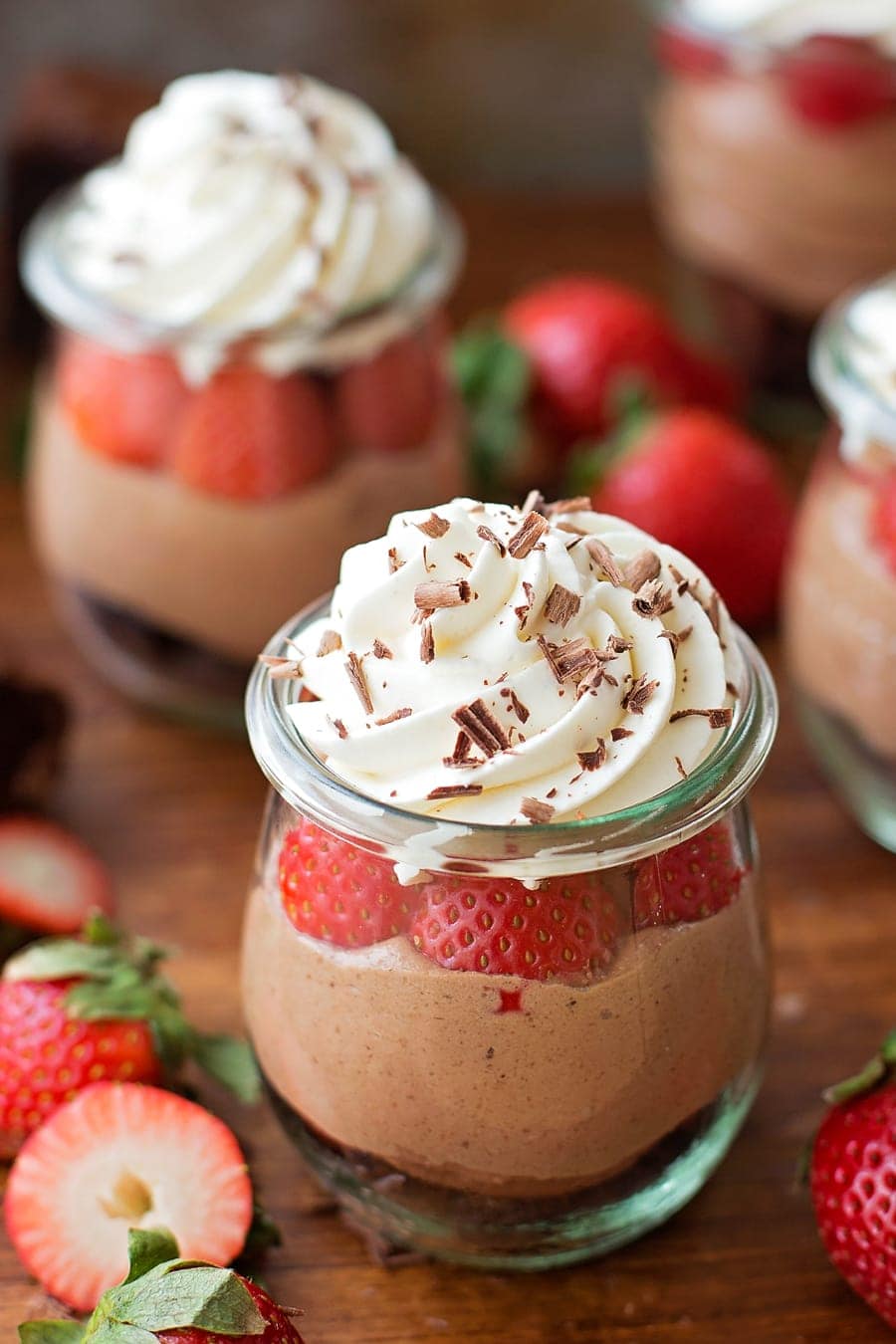 No Bake Strawberry Nutella Cheesecake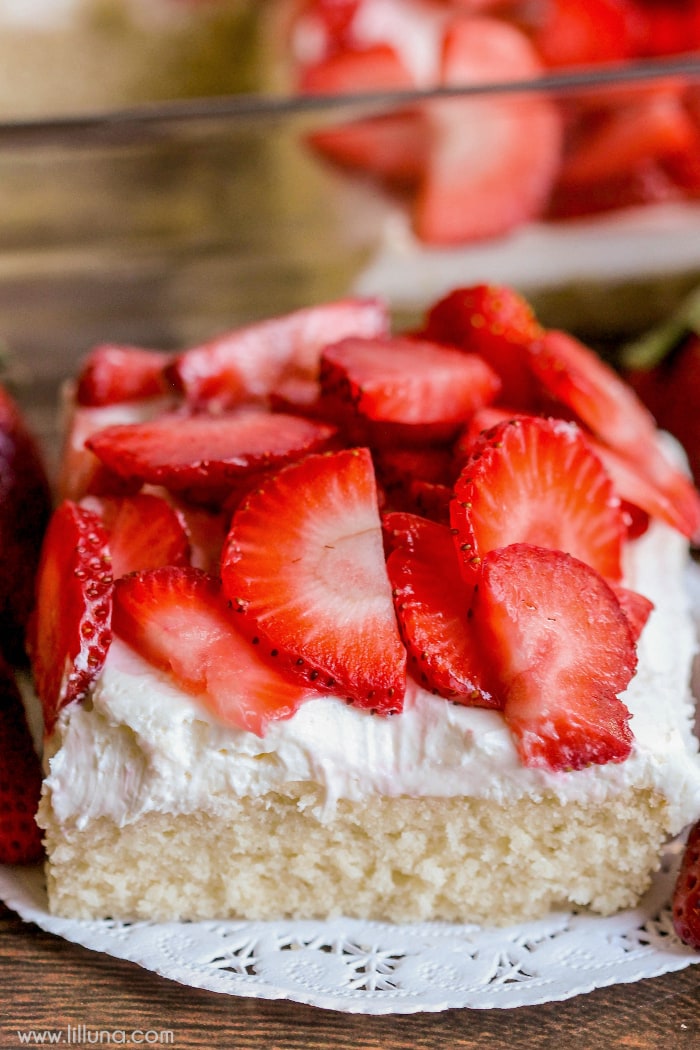 Check Out My Other Recipes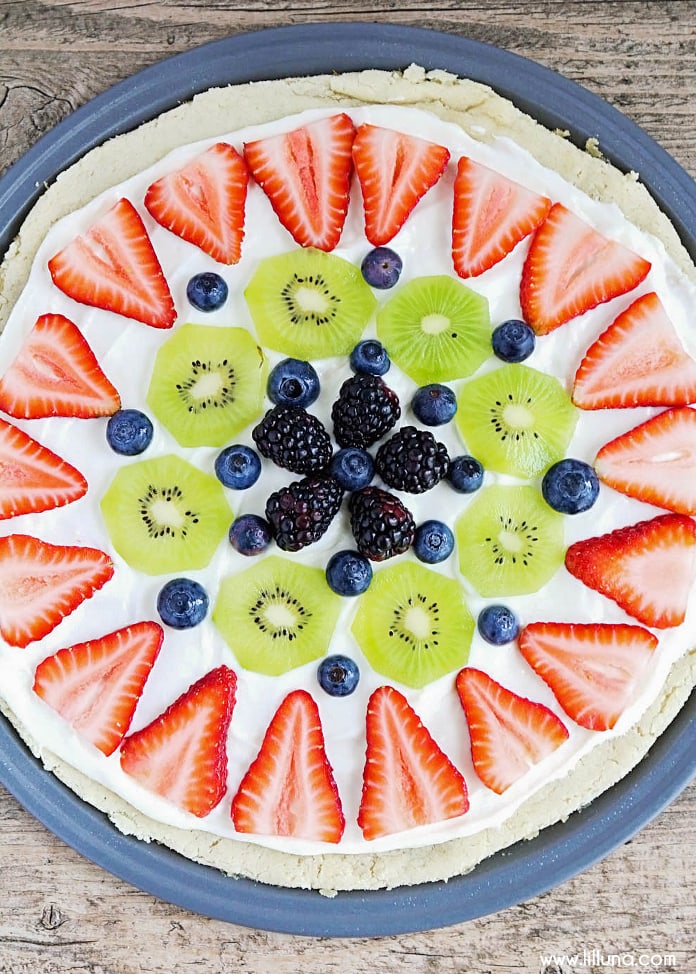 For all berry treats go HERE.
For all recipes go HERE.
For even more great ideas follow me on Facebook – Pinterest – Instagram – Twitter – Periscope.
ENJOY!
Need more recipes and creative ideas? Sign up and get a FREE copy of my latest ebook!