Summertime means BBQs and outdoor parties, although really any time is a good time to BBQ here in Arizona. I have gathered my favorite and most delicious BBQ side dishes to wow your guests!
More Collections: Family Dinner Ideas, Healthy Dinner Ideas, Vegetable Side Dishes
Add Variety to Your BBQ
One of my favorite ways to do a backyard BBQ is potluck style! Usually, we'll take care of the main dish or meat that is being grilled and ask everyone else who's coming to bring a side dish to share.
It takes the pressure off the host, and gives way for some variety in the meal spread! In fact, the different side dishes are often my favorite part of the BBQ. 😉
From my best-loved items to easy and healthy ones, I have something for everyone at your next BBQ or gathering. It doesn't have to be difficult to be delicious. Enjoy these tasty outdoor-party-ready sides!!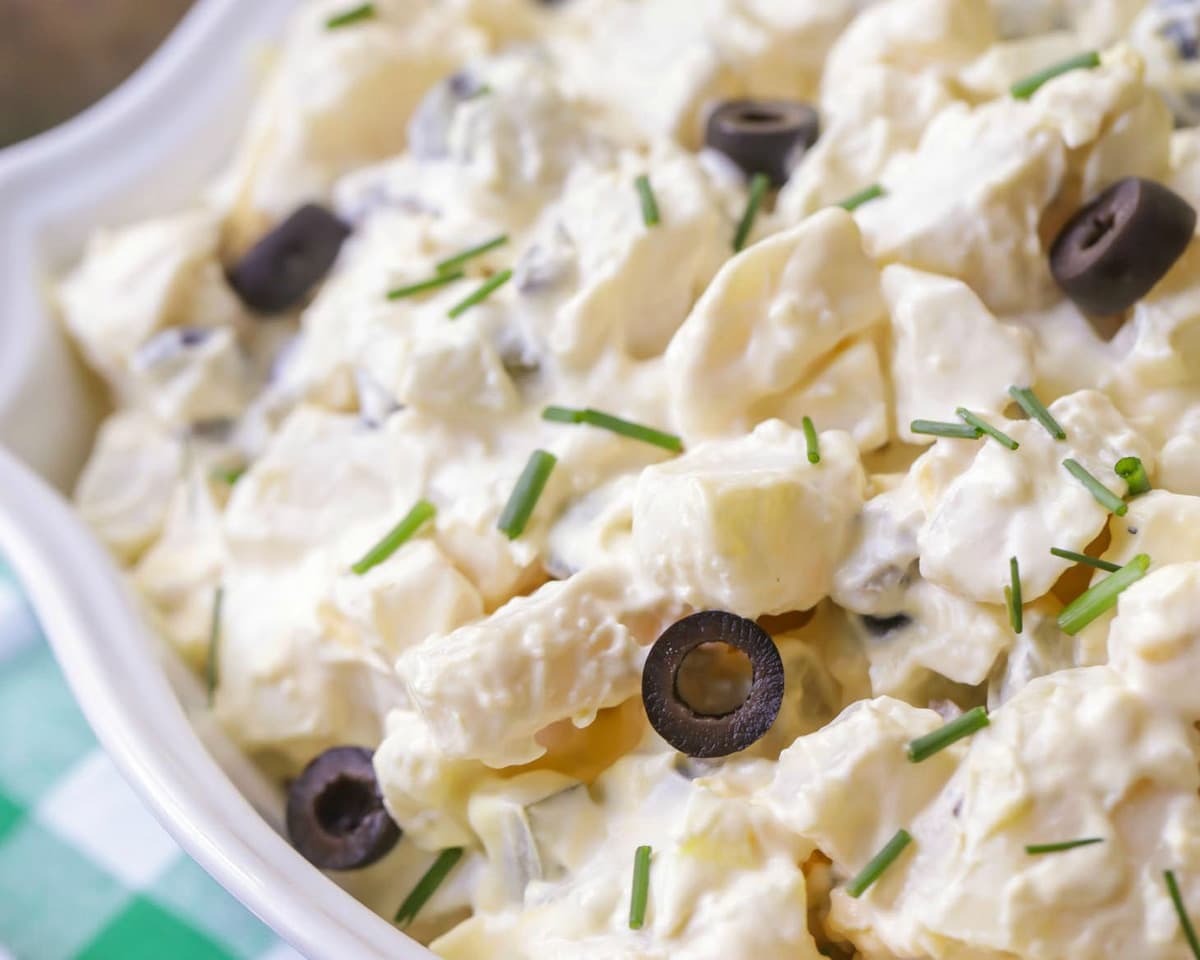 BBQ Side Dish Tips
The right temperature. Whether hosting a backyard barbeque or having a cookout at the park, you are going to need to keep your dishes at the right temperature.
Transporting food. An insulated cooler works well to transport hot or cold food. Use warm rice bags or hot water bottles to keep the food warm. Ice is the most common tool used to keep a cooler cool. You can also freeze water bottles and then drink them as they thaw.
Serving warm food. If you have access to an outlet, using a crock pot will help keep food warm. Chafing dishes are another great tool. Of course, since the grill will be fired up you can also use the grill to heat up/keep food warm.
Serving cold food. Don't set out cold food until right before eating. To keep it cool, I like to fill a pan or bowl with ice cubes and place the tray/bowl of food on top of the ice.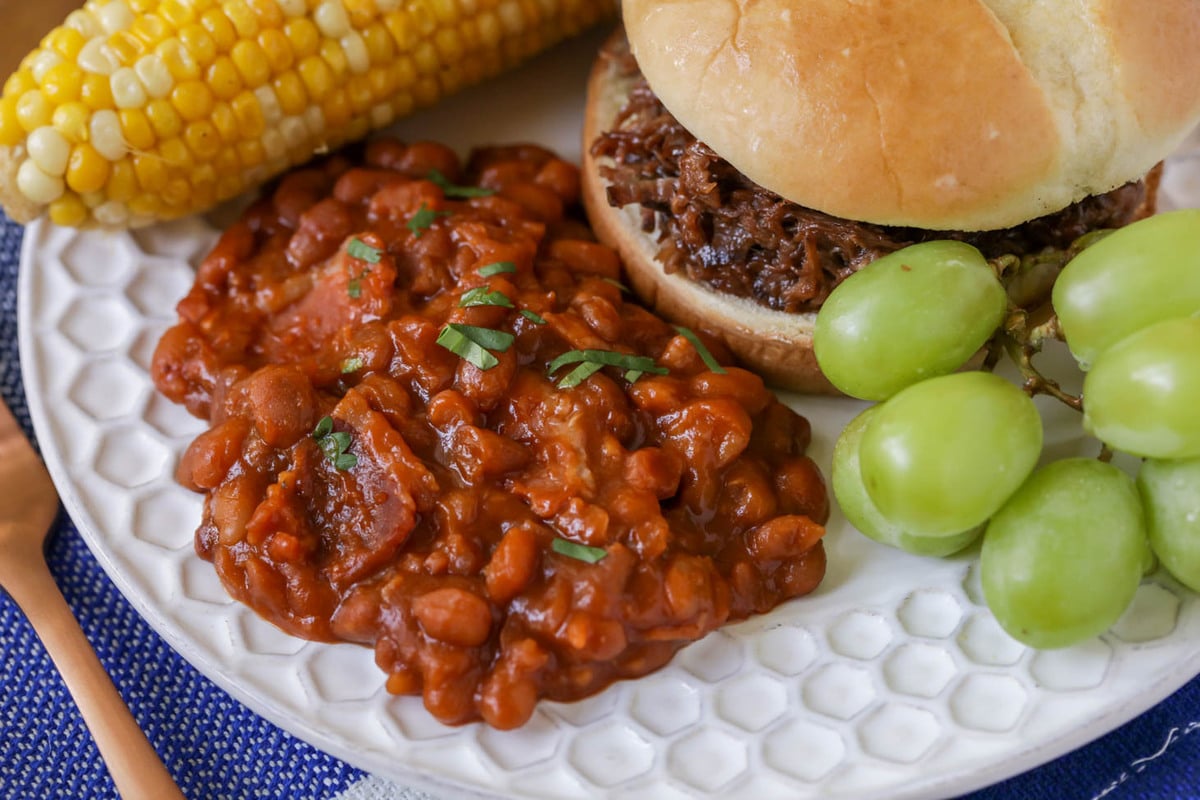 Condiments and Toppings
Condiments are typically used on Burgers and hot dogs and can enhance so many other dishes as well. Some more popular condiments to provide include mustard, BBQ Sauce, mayo, ketchup, relish, sour cream, hot sauce, Ranch Dressing, Fry Sauce, or Honey Mustard.
Toppings can be used in all sorts of dishes including many types of sandwiches and burgers. I always like to have a tray of pickles, red onion, lettuce, sliced tomatoes, and slices of cheese.
A really easy Summer Side Dish to serve is chips and salsa. They can serve both as an appetizer as well as a side for any meal.
You can go with traditional salsa like Homemade Salsa and Sweet Salsa Verde, or a savory vegetable salsa like Corn Salsa and Cucumber Salsa, or venture out and provide a fruity salsa such as Strawberry Salsa or Mango Salsa.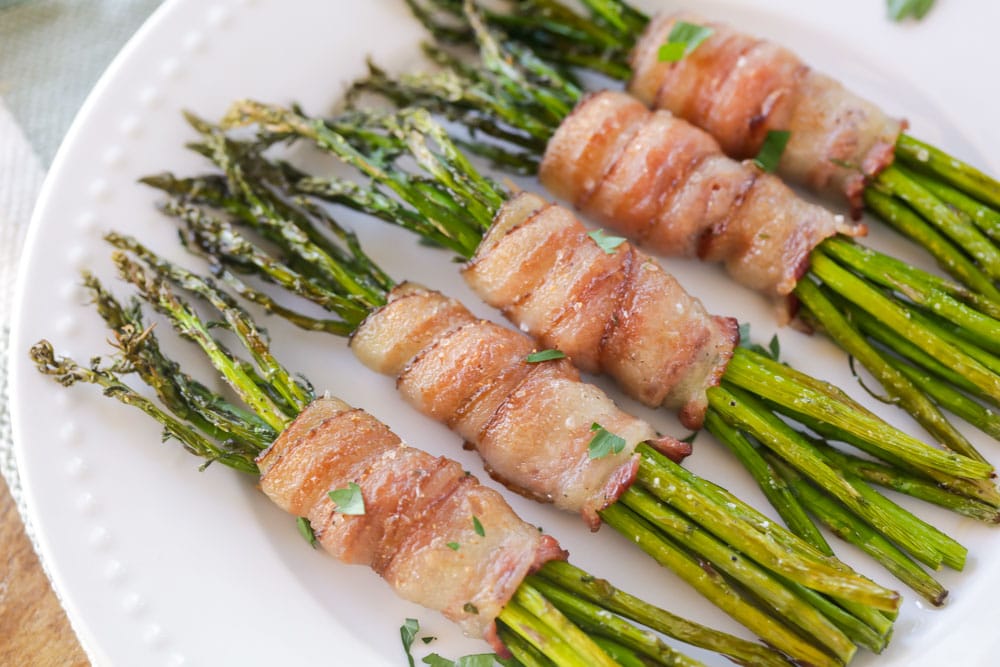 How much to plan for
Cookouts mean family and friends and that can be tricky to figure out how much you're going to need.
Whether you are serving BBQ Chicken or grilling up a cut of beef, any of these side dishes will be complimentary. When choosing what side dishes to serve try to provide dishes that aren't too similar to one another.
First, decide how many different side dishes you want to serve. I have found that for less than 6 guests I'll have 3-4 side dishes. I'll add another side dish for every 5 more guests.
Then, calculate how much of each dish you will need:
Pasta Salad: ½ – ¾ cup per person
Potato Salad: ⅔ cup per person
Baked Beans: ½ cup per person
Green Salads: 1 cup per person
Slaw: ½ cup per person
Fruit: 1 cup per person
Vegetables: ½ cup per person
Corn on the Cob: 1 ear per person
---
Best BBQ Sides
These Barbecue Sides are among some of our favorites. Whether you love classic potato salads or fruity Jello salad, there is something tasty to share!
Grilled Corn On The Cob
Using the grill is one of our new favorite ways to cook corn! Grilled corn on the cob will be your go-to side dish this summer.
Grilled Asparagus
Grilled asparagus is the best side dish alongside almost any dinner recipe! Sprinkled with salt, pepper, and a little parmesan cheese—this recipe is incredible!
Parmesan Crusted Zucchini
Delicious and healthy baked parmesan zucchini. These spears are crusted in Parmesan cheese and baked to perfection, making them a great side dish for any meal.
Bacon Wrapped Asparagus
Bacon wrapped asparagus is a smoky and savory side dish. It is crispy, delicious, and takes about 20 minutes to prepare!
Copycat Texas Roadhouse Rolls
Copycat Texas Roadhouse Rolls are so soft they melt in your mouth!! They are huge, buttery, and SO good!
Baked Beans
This homemade baked beans recipe is a must-have at all of our BBQ's.  It's such a simple and easy recipe, requires only FIVE ingredients, and cooks in the crock pot. 
Favorite Broccoli Salad
This sunny broccoli salad is a simple, tasty and hearty broccoli salad served with bacon, cranberries, sunflower seeds, and mixed with a delicious, homemade mayonnaise-vinegar based dressing that is perfect for BBQs and get togethers.
Homemade Biscuits
Flaky, buttery homemade biscuits that are to die for. These delicious biscuits are not only simple and soft, but make the perfect side dish for any meal.
Homemade Potato Salad
Our all-time favorite potato salad – it's simple, flavorful and filled with chunks of potatoes, eggs and olives! It's the perfect addition to any BBQ or picnic and is so creamy and tasty, it will wow everyone who tries it.
Macaroni Salad
A simple, creamy macaroni salad loaded with pasta, peas and ham. It's perfect for parties, family dinners, and potlucks!
Homemade French Fries
The effort is worth it for these perfect homemade fast-food-style French fries. They are crispy, salty perfection!!
Strawberry Jello Pretzel Salad
Strawberry jello pretzel salad is the ultimate combination of sweet and salty. This classic treat is always a crowd pleaser!!
---
EASY BBQ SIDES
These go-to sides are not only yummy but are SO easy! They whip up in a flash, and many can be made ahead of time!
Easy Fruit Salad
A fresh fruit salad that makes the perfect side dish to any meal! Colorful, healthy, delicious, and filled with all your favorite fruits!
Best Way To Cut A Watermelon
Is there anything better than a ripe juicy watermelon? Learn how to cut a watermelon into cubes efficiently and easily with our tips!
Cucumber Tomato Avocado Salad
Tomato cucumber avocado salad – a simple, delicious and quick salad perfect for dinner or for BBQs and get togethers. So many great flavors!
Boiling Corn On The Cob
Boiling corn on the cob is a cinch! You will love this juicy corn on the cob to put on the side of any summer meal.
Fruit Kabobs
Colorful fruit kabobs are the best appetizer or side for any occasion! Load up your favorite fruits and get snacking.
Pea Salad
Pea salad is made with a creamy mayo dressing, bacon, cheese, and bright pops of peas. It only requires a handful of ingredients and is easy to make!
Easy Pasta Salad
Easy and delicious Italian pasta salad recipe that includes Rotini pasta, olives, tomatoes, pepperoni, and cheese in Italian dressing! It takes minutes to make and is perfect for any get together including BBQs and holidays.
Layered Pasta Salad
A dish that is appealing to both your taste buds and your eyes! This beautiful layered pasta salad is filled with your favorite ingredients including pasta, chicken, peas, lettuce, celery, and more.
Caprese Kabobs
Simple, quick and delicious caprese kabobs take minutes to throw together and are perfect for any party or get together.
Easy Coleslaw
This quick and easy coleslaw makes the perfect side dish for any picnic or BBQ. It takes just minutes to put this classic coleslaw recipe together, and it can easily be customized with the spices and flavors you love most.
Easy Yeast Rolls
These easy yeast rolls can be made in under an hour with just 4 ingredients! With how quick and simple they are, they will become your new go-to dinner rolls.
---
HEALTHY BBQ SIDES
Round off any great party spread with a few healthy sides! These perfect options do not skimp on flavor either. With this list, you are sure to have a little something for everyone.
Veggie Cup Appetizers
Quick and easy veggie cup appetizers – filled with dressing and veggies, this mess-free snack is great for so many occasions.
Baked Zucchini Fries
These baked zucchini sticks are crusted and baked in panko, parmesan cheese, oregano, and basil. Zucchini fries are healthy AND delicious!
Roasted Green Beans
Roasted green beans are the easiest and most delicious healthy side dish that goes perfect with any dinner. Plus, they're quick and great for holiday meals too.
Roasted Tomatoes
Juicy roasted tomatoes are the yummiest and easiest appetizer or side dish. Roasting them (with a little olive oil, basil and parmesan) brings out every delicious flavor!
Arugula Salad
Fresh arugula salad is loaded with healthy greens, juicy tomatoes, and parmesan shavings with pine nuts and creamy avocado on top!
Cucumber Salad
Fresh, vibrant cucumber tomato salad is a simple salad perfect for summer. The cucumbers provide a refreshing crunch and fresh herbs, a bright flavor. It's a quick side for any meal!
Summer Corn Salad
This summer corn salad is a light, flavorful salad filled with corn, tomatoes, feta, basil and cucumber. It's so simple and quick that it's perfect for get togethers and BBQs.
Broccoli Slaw
Broccoli slaw is layered with green onions, oriental ramen noodles, peanuts, and sunflower seeds in a delicious dressing!
Herb Roasted Potatoes
Easy lemon herb roasted potatoes – A yummy side dish!! Golden potatoes in lemon juice, olive oil, and lots of seasonings!!
Fresh Mozzarella Pasta Salad
Easy & fresh mozzarella pasta salad is light, delicious and flavorful. This simply dressed salad is a new favorite!!
Asparagus Salad
Filled with mozzarella cheese, and cherry tomatoes, seasoned with basil, and covered in a light balsamic vinaigrette, this asparagus salad is bursting with flavor! Best of all, it comes together in less than 10 minutes!
---
Best Sides for your BBQ
We hope you enjoy this list of delicious sides to serve at your next BBQ or potluck. They are all tried and true recipes that are as tasty as they are easy to make!
More Collections: Grilled Dinner Ideas, BBQ Appetizers, Spring Desserts