A simple, creamy Chicken Macaroni Salad is loaded with pasta, peas and chicken. It's perfect for parties, family dinners, and potlucks!
We love to serve Chicken Macaroni Salad with a heap of Crock Pot Ribs or Slow Cooker Pulled Chicken. It is a delicious side perfect for sharing!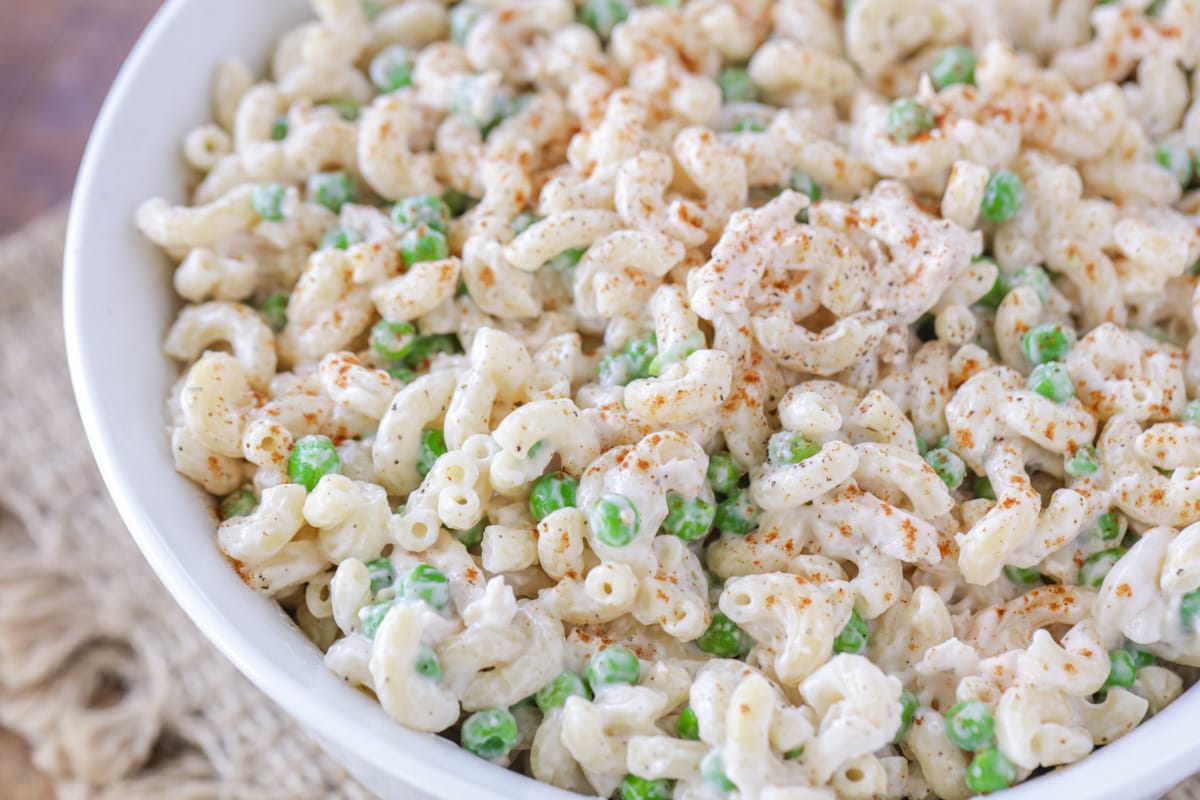 Summer Salad
Cool salads are a perfect summer side or a simple main dish.
One of our favorites is this Chicken Macaroni Salad. It is packed with chicken and peas making it filling on its own or as a crowd pleasing side dish for a picnic or BBQ.
Just remember, because of the dressing, it will need to be kept cool. This family favorite is sure to be a crowd pleaser.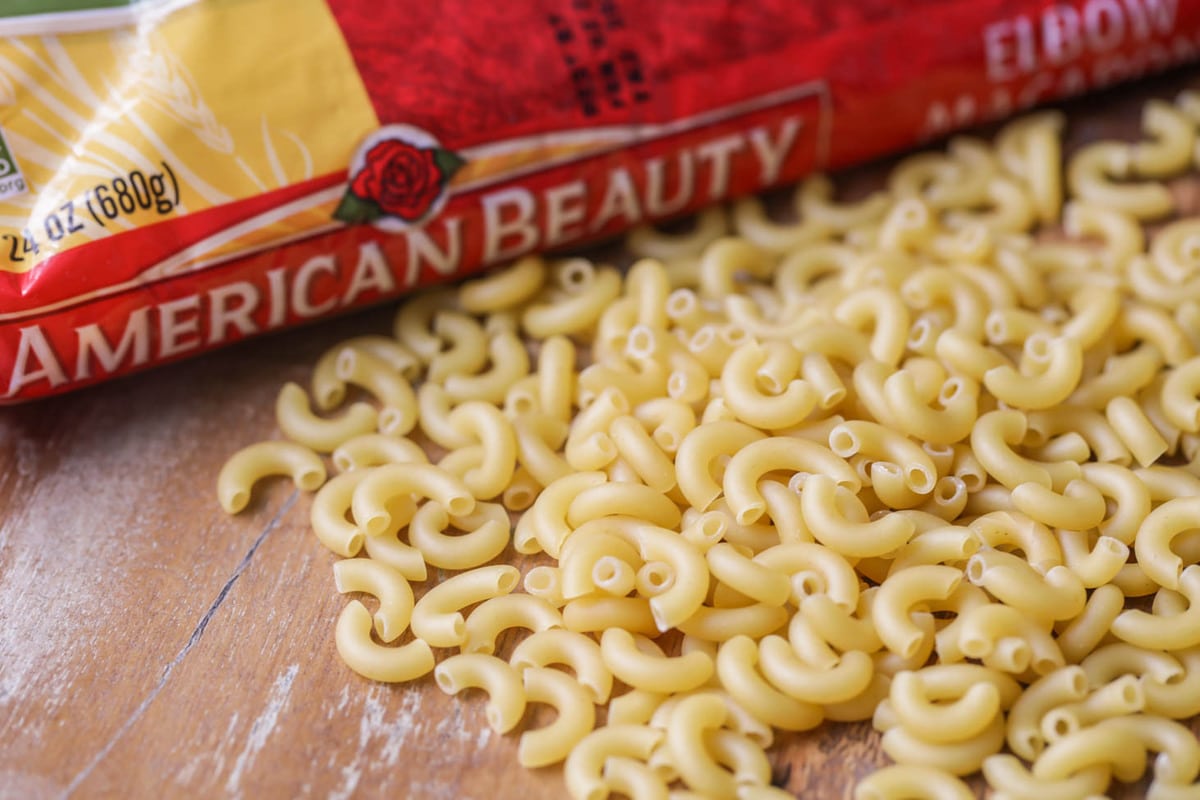 How to make chicken macaroni salad
MACARONI. Add elbow macaroni and salt to a boiling pot of water. Boil until the noodles are tender. Drain.
Tip: rinse in cold water to help the noodles cool off faster.
COMBINE. In a large bowl, add the drained macaroni, peas and chicken.
DRESSINNG. In a separate bowl mix the milk, mayo and ranch dressing. Add this mixture to the pasta and stir until coated.
SEASON + SERVE. Season with salt, black pepper and paprika.
Mix-ins:
You can dress this salad up as little or as much as you like. Some other favorite additions to macaroni salads include:
Diced boiled eggs
Sweet pickle relish
Chopped celery
Diced red bell pepper
Shredded carrots
Green onion
Cheese cubes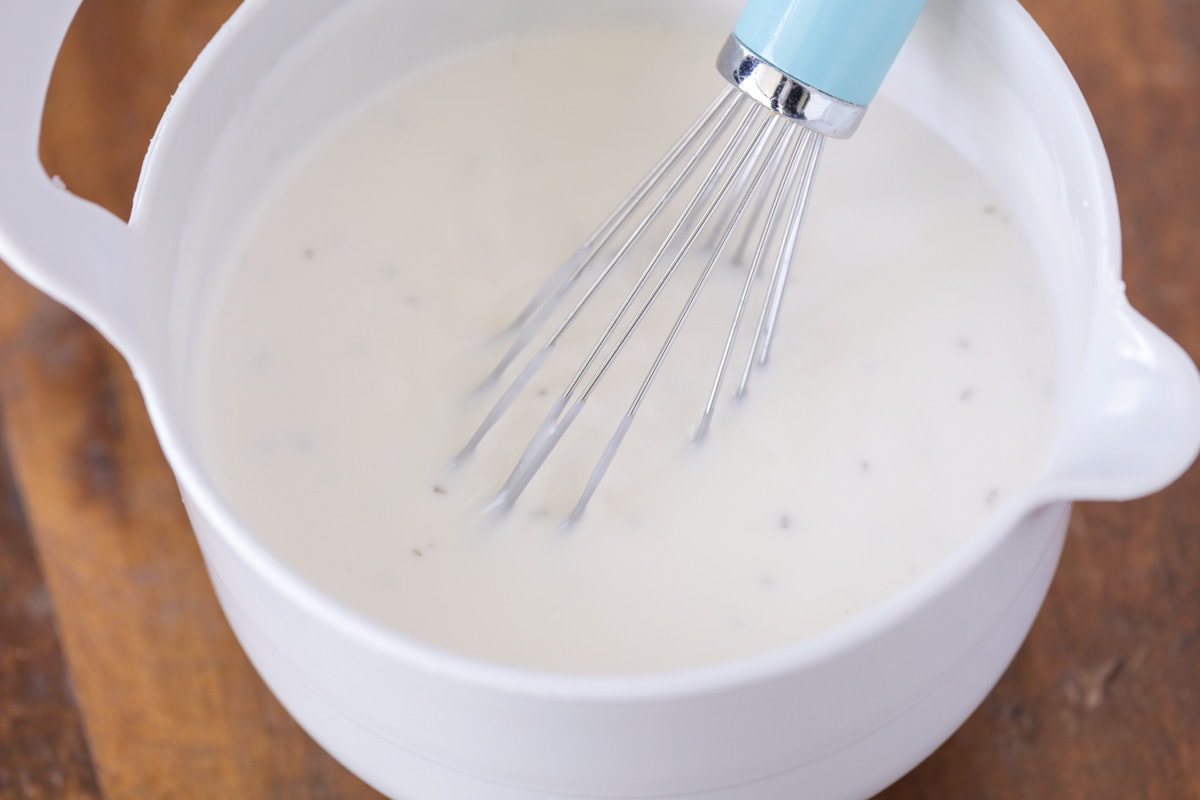 Tips + Storing Info
Shredded Chicken: I like to keep shredded chicken in my freezer so that I always have some on hand for the various recipes I like to make. This is my favorite Shredded Chicken Recipe that I use and I often double the amount of chicken. Once the chicken has been shredded I divide it into 1 cup bags and store them together in the freezer.
You can also use shredded rotisserie chicken or even canned chicken.
If you want to change things up you can easily replace the chicken with canned tuna,, turkey or ham.
Creamy Dressing: This Chicken Macaroni Salad is creamy due to the use of mayonnaise. If you wish, you can substitute the mayo with an equal amount of Greek yogurt.
Keeping it Cold: This salad is perfect for picnics, BBQs and other gatherings with family and friends. You will need to be careful to keep the salad cold and not leave it out for too long.
Use a cooler with ice to transport and store the salad.
Only set out as much salad that can be eaten in 30 minutes. Refill the bowl as needed.
Nestle the bowl of Chicken Salad into a larger bowl with ice when setting it out.
Make ahead: You can make the salad a day ahead of time and keep it stored in the fridge until you're ready to serve it. (Note: I would reserve a small portion of the dressing to add right before serving to help revive the salad) Leftovers can also be stored in an airtight container in the fridge for 2-3 days.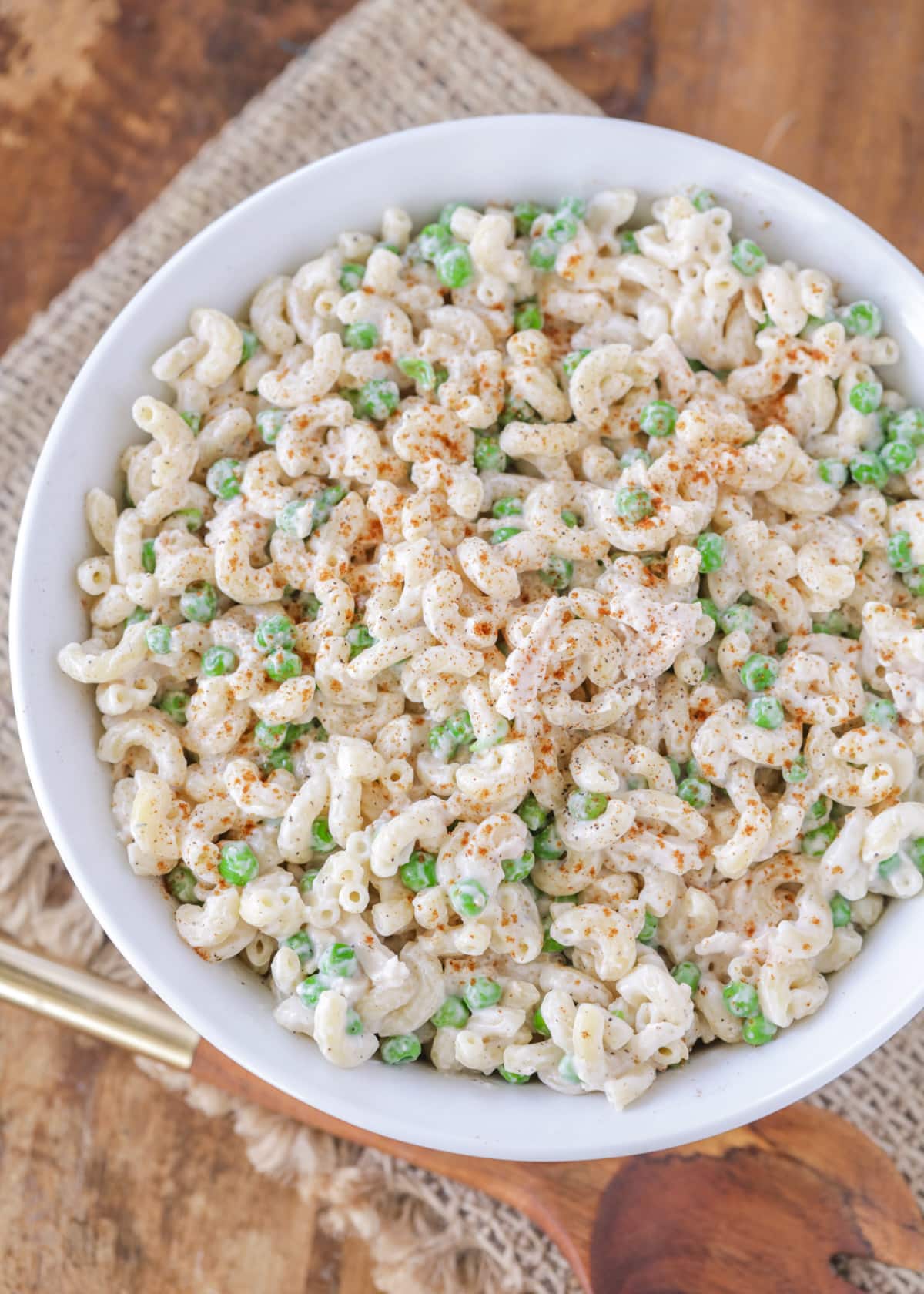 For More salads, try:
Chicken Macaroni Salad Recipe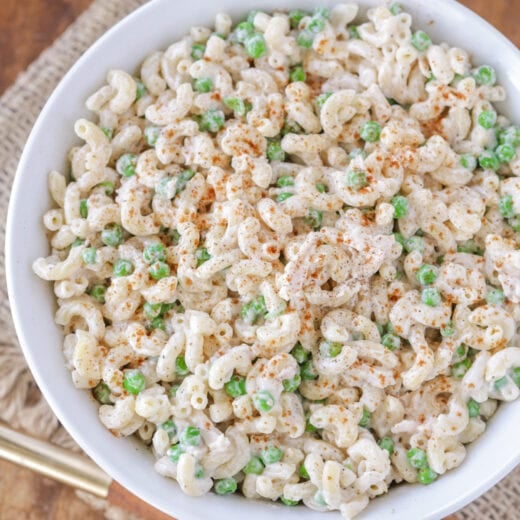 A simple, creamy Chicken Macaroni Salad is loaded with pasta, peas and chicken. It's perfect for parties, family dinners, and potlucks!
Ingredients
16

oz

macaroni

1/4

cup

salt

1 1/2

cup

shredded chicken

1

bag

frozen peas

1

cup

milk

1 1/4

cup

light mayonnaise

1/4

cup

ranch dressing

salt, pepper, paprika

to taste
Instructions
Add noodles and salt to a boiling pot of water. Cook until the macaroni is tender. Drain.

In a bowl, add the drained macaroni, peas and chicken.

In a separate bowl mix the milk, mayo and ranch dressing. Add this mixture to the pasta and mix until coated.

Season with salt, pepper and paprika