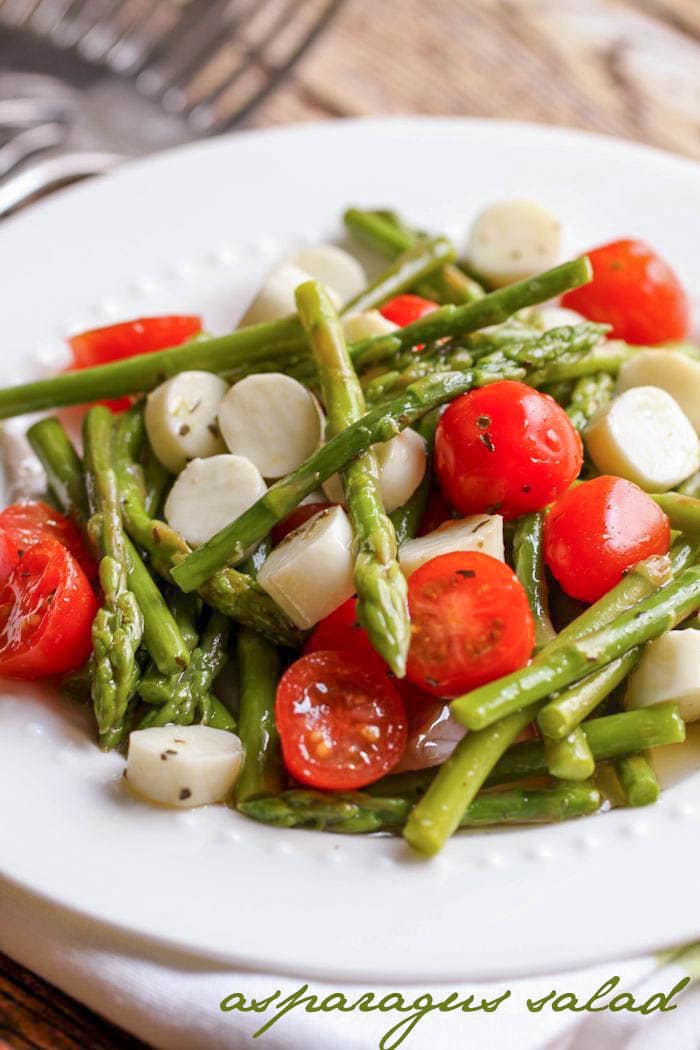 I may be slightly obsessed with salads.
I've shared my love for this food a few times on the site, but I need to share it once again because today's salad is one of my FAVORITES!!! I first had this salad at a church function last year. It was brought by my friend, Britt. I remember telling her just how much I loved it, and that I needed the recipe. And then I had it once more at our church Easter Egg Hunt where Britt made and brought it again (It's the same activity that I fell in love with my friend, Marie's, Cherry Bars). I finally remembered to ask Britt for the recipe and was so glad I got it since it is SIMPLE and DELICIOUS (and like I mentioned above, I'm pretty much obsessed with it). She had gotten it from a Medi-fast Cookbook and had changed it up a bit to make it even more simple, so that is the recipe I'll be sharing with you guys today. It literally takes just 5 minutes to make and really only requires cutting up some of the main ingredients, which include asparagus, cherry tomatoes and some string cheese sticks. Yup – super simple!
Here's the yummy recipe that I think is perfect to enjoy this time of year!

Asparagus Salad
Ingredients
3-4 cups water
Bowl of ice water
1 bundle of thin asparagus
1 small package of cherry tomatoes
10 light string cheese
½ cup TB Newman's Own Lighten Up Balsamic Vinaigrette Dressing
pepper
basil
Instructions
Rinse asparagus and tomatoes in water.
Boil a few cups of water on the stove.
Cut off bottoms of asparagus spears. Cut into thirds and boil for 5-7 minutes.
Drain asparagus and place in a bowl of ice water to keep asparagus from cooking more.
Cut cherry tomatoes in half.
Cut string cheese.
In a large bowl, place cherry tomatoes, asparagus and string cheese pieces.
Pour dressing over the top. Add pepper and basil and mix. Chill until ready to serve.
Recipe adapted from Lean & Green Meal Cookbook. 
MY OTHER RECIPES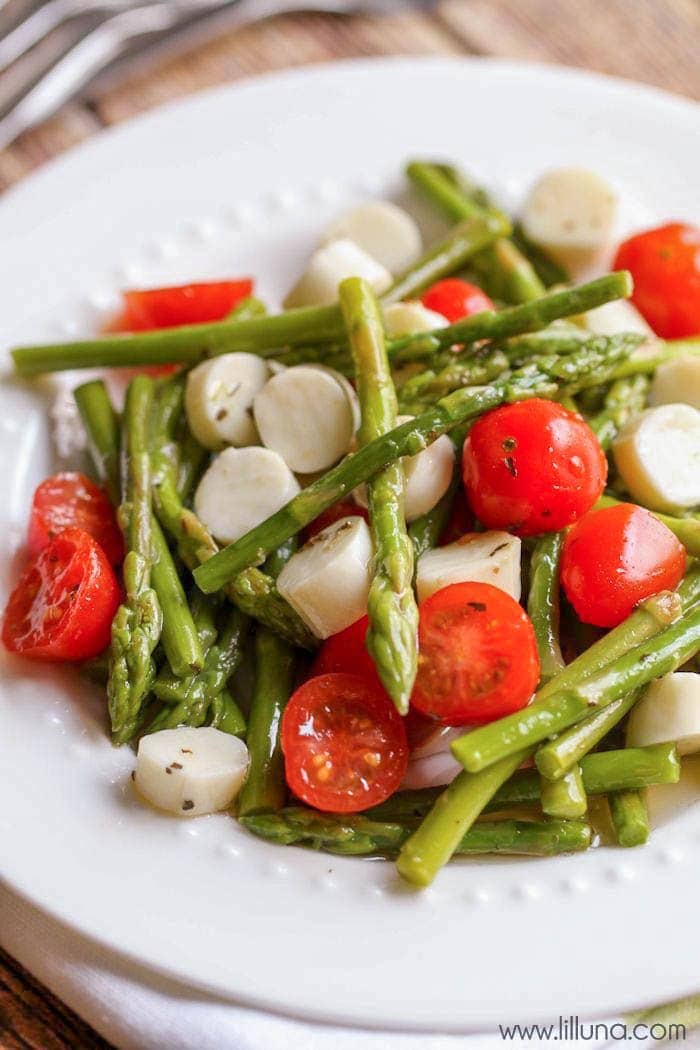 Doesn't this salad look great?!
It's simple and delicious, which are my favorite kinds of recipes.
You can add as much dressing as you like but a nice drizzle is plenty. I also think it would be great to have a balsamic reduction on there, since this recipe reminds me of a Caprese salad. 😉
For more great salad recipes on the site be sure to check out these favorites: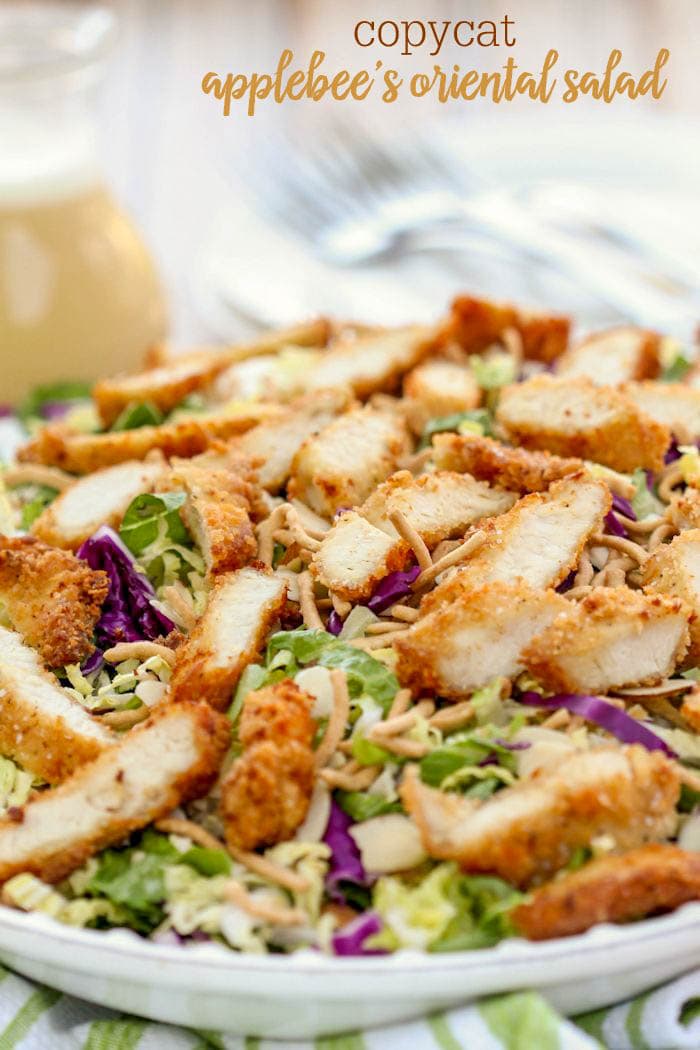 Copycat Applebee's Oriental Salad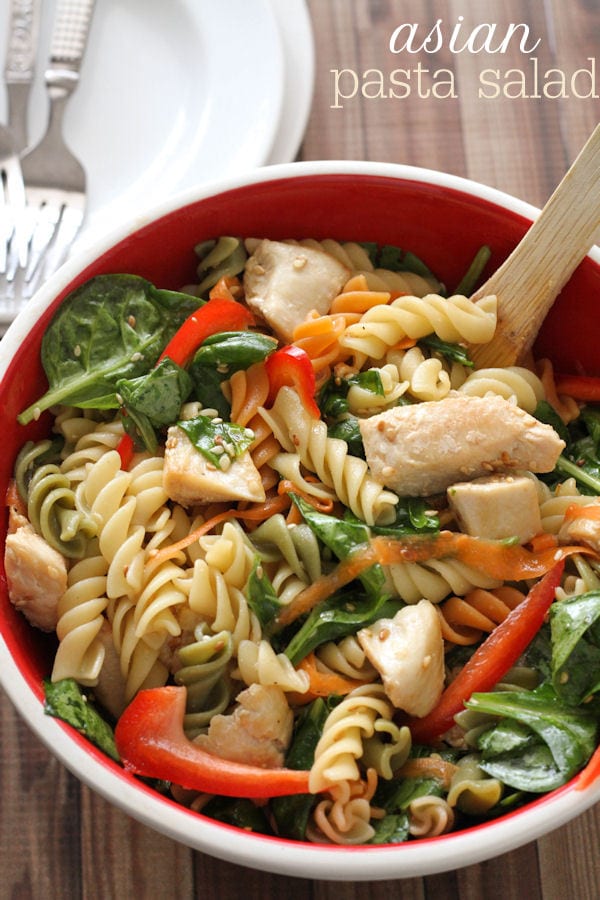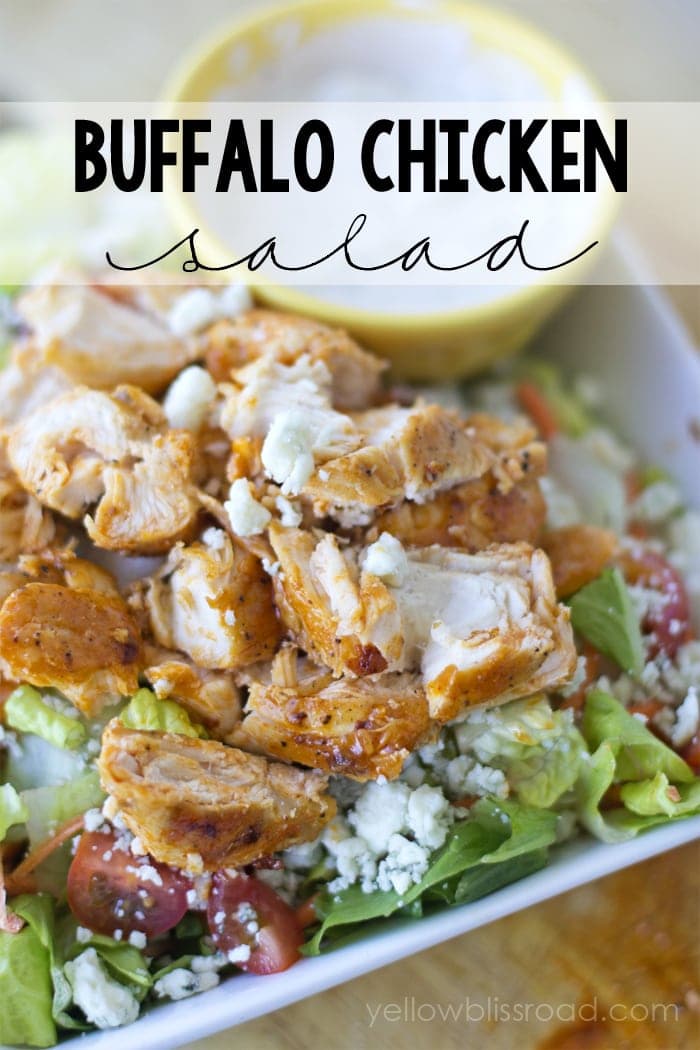 For all salad recipes on the site go HERE.
For all recipes go HERE.
And get weekly emails with monthly freebies by signing up for the Lil' Luna newsletter. 🙂
For even more great ideas follow me on Facebook – Pinterest – Instagram – Twitter – Periscope.
ENJOY!