Fresh, light, and healthy tomato mozzarella salad with Basil and Balsamic Glaze! Perfect for lunches with friends or a side salad to dinner!
This simple salad is one of our favorites because it's quick and delicious. If you love the Caprese flavors, we recommend trying some of our other favorites including: Caprese pizza and Caprese kabobs.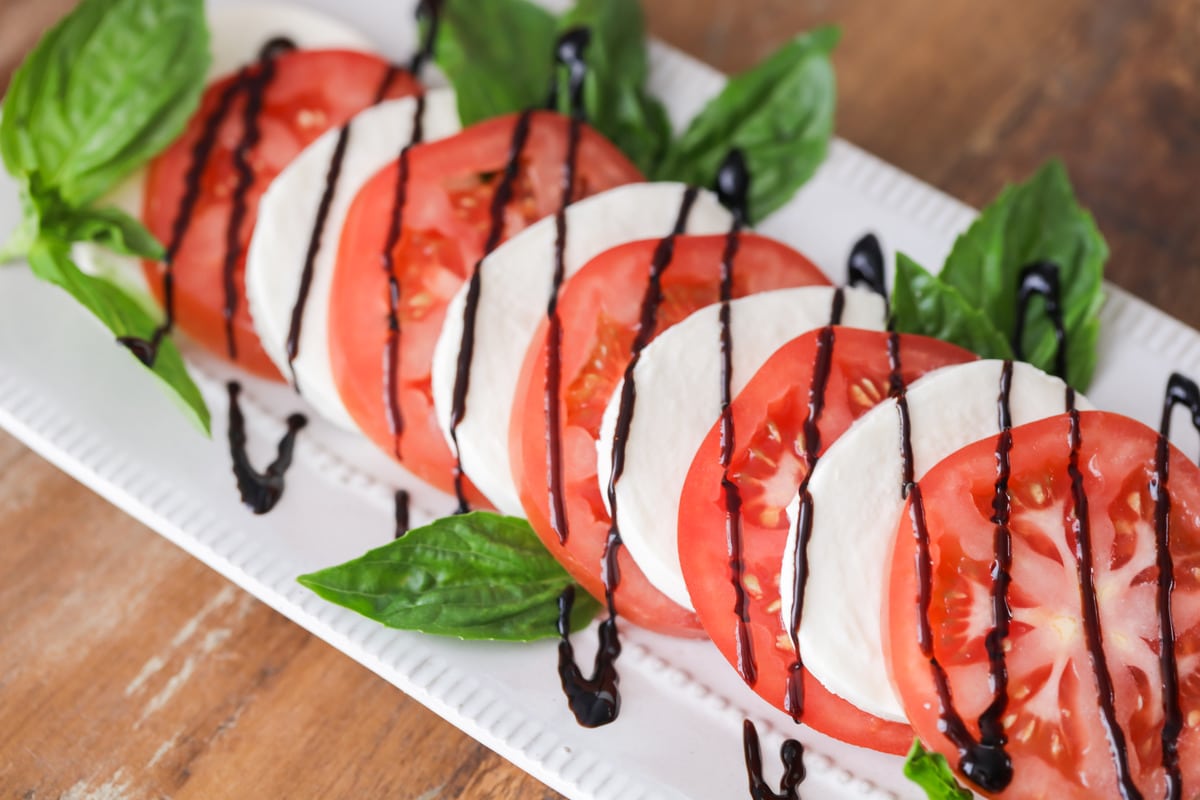 aka CAPRESE Salad
This tomato mozzarella salad is one of my all time favorite foods. It's a quick and simple salad that can be whipped up in no time. Whether it's a side or appetizer – it can't be beat.
Something about the combination of fresh basil, sliced tomatoes, thick mozzarella cheese, and a drizzle of that balsamic glaze is so amazingly delicious.
Ever wonder why it's called a "Caprese" salad? This salad comes from Italy – from the island of Capri! That's where it get's it name. It was there that this salad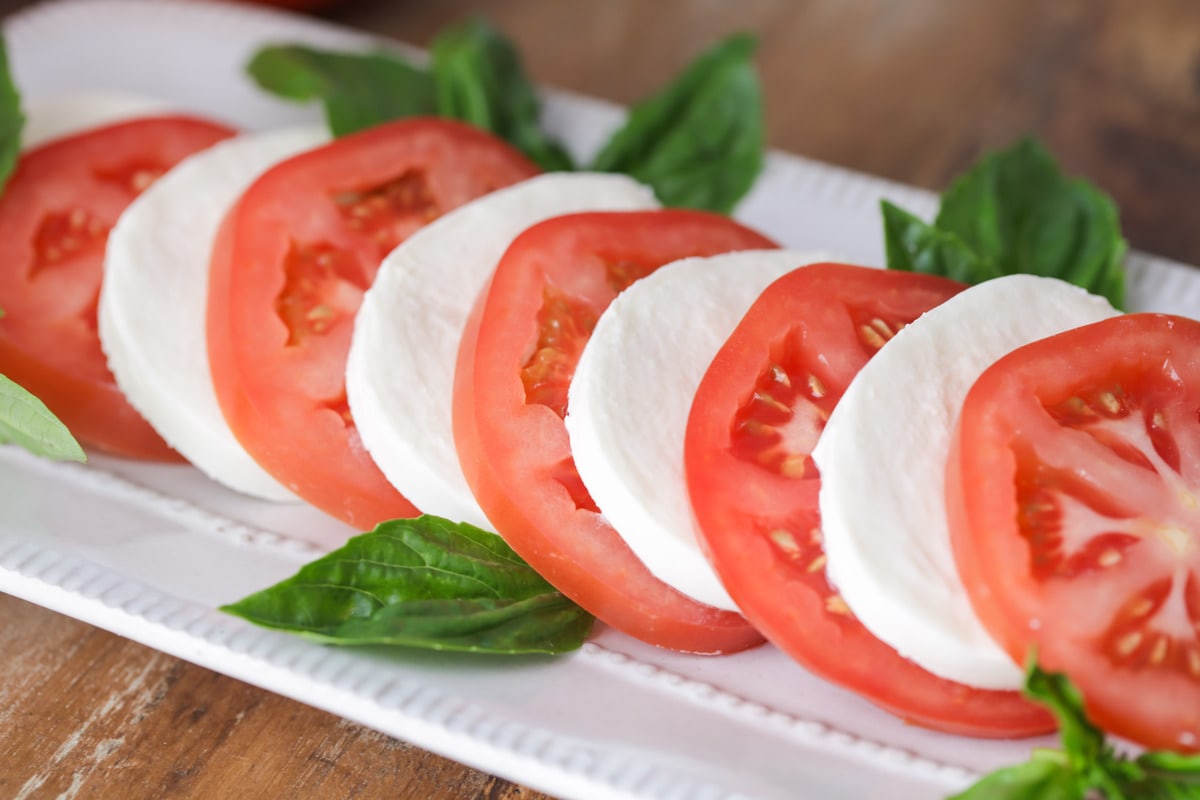 Different ways to serve
Serve up this salad just how it's pictured above (we love that the fresh Mozzarella can be bought pre-sliced) or change it up. You can also make it smaller with mozzarella balls and cherry tomatoes like our Caprese Kabobs or this Quick Caprese Salad.
We even have more Caprese recipes like:
Best Balsamic Reductions
Our favorite balsamic reduction is the Modena Creamy Balsamic Glaze. But you can also make your own!
Make your own by mixing balsamic vinegar and brown sugar (4 parts vinegar to 1 part sugar) over medium heat until the sugar dissolves. Bring to a boil, reduce heat, and simmer for about 20 minutes until the mixture reduces by half.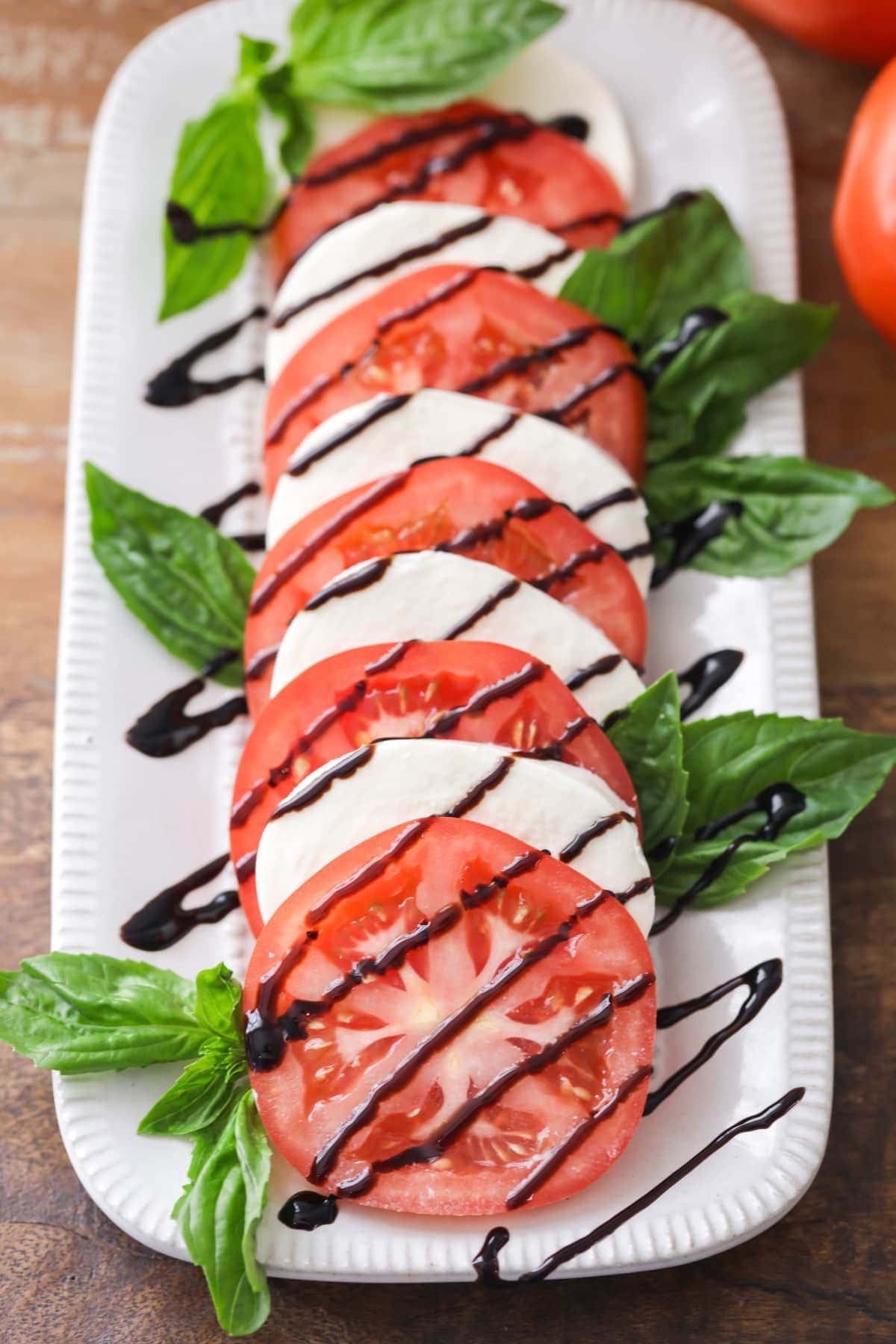 What to serve Mozzarella salad with?
Here are some of our best Italian dishes to serve this salad with:
So many options. Practically, any pasta or pizza dish would be great with this salad!
For more easy salads, check out:
Tomato Mozzarella Salad Recipe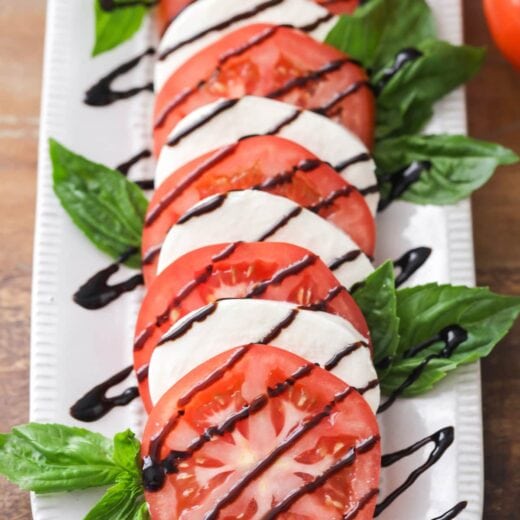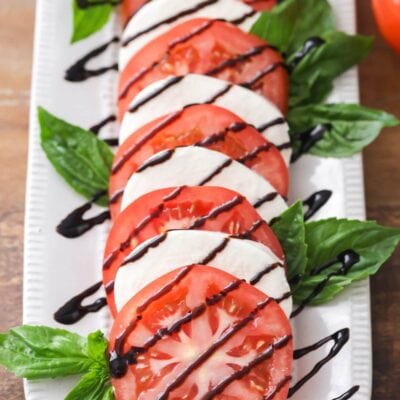 Fresh, light, and healthy tomato mozzarella salad! Perfect for lunches with friends or a side salad to dinner!
Ingredients
3

beefsteak tomatoes

12

oz

fresh Mozzarella

thick sliced

basil

balsamic glaze

pepper

options
Instructions
Cut tomatoes in thick slices. Layer tomatoes and mozzarella on your plate.

Drizzle with balsamic reduction. Sprinkle with pepper. Garnish with fresh basil.