It seems like everyone I have ever met has "a spaghetti recipe" they know and love. At the same time, everyone seems to have a different recipe for the common meal. Some have store-bought sauce, some homemade. Some have meat, some don't. Some have veggies, others don't. It just surprises me that they are all different, but I love that everyone has their own twist on the dish and have been making it a certain way for years. Like so many other families, we too have a Spaghetti recipe everyone loves. We make it in our home at least once a month and it's a recipe EVERYONE, including the baby, loves.
With that in mind, that's probably why we make this spaghetti so often. It's simple and everyone likes it. I usually serve it with some cheesy garlic bread and a side like Fried Zucchini, and it makes for one delicious meal!
This spaghetti sauce recipe is my favorite!!
MY OTHER RECIPES
I love that this recipe is easy to make and always tastes delicious. The thing I love most of all is that it makes great leftovers!! Honestly, it tastes exactly the same heated up as if it was just made (my kind of leftover!!)
We've made this recipe for so long and know that all the kids LOVE it! No onions… no veggies… I guess that's what makes it kid-friendly, lol! Here is our super easy recipe for you to try out as well!
Spaghetti recipe:
Kid-Friendly Spaghetti recipe
Super easy and delicious Kid-Friendly Spaghetti recipe - one the whole family loves and a dinner idea that can't be beat!
Ingredients
1 lb. hamburger
2 Beef Bouillon cubes
½ tsp. salt
1 small can tomato sauce
1 small can tomato paste
pepper to taste
2 cups hot water
2 tsp. sugar
½ tsp. basil
½ tsp. oregano
dash of garlic
Spaghetti Noodles
Instructions
Brown you hamburger in a large pan.
Once cooked throw in salt, pepper, tomato sauce and paste, water (with the bouillon cubes in it), sugar, basil, oregano and garlic. Simmer on low for an hour.
minutes before the hour is done, cook box of spaghetti noodles as directed on package.
Add noodles to our spaghetti at the end. ENJOY!
Be sure to check out our Easy Cheesy Garlic bread which is the perfect side for this dish: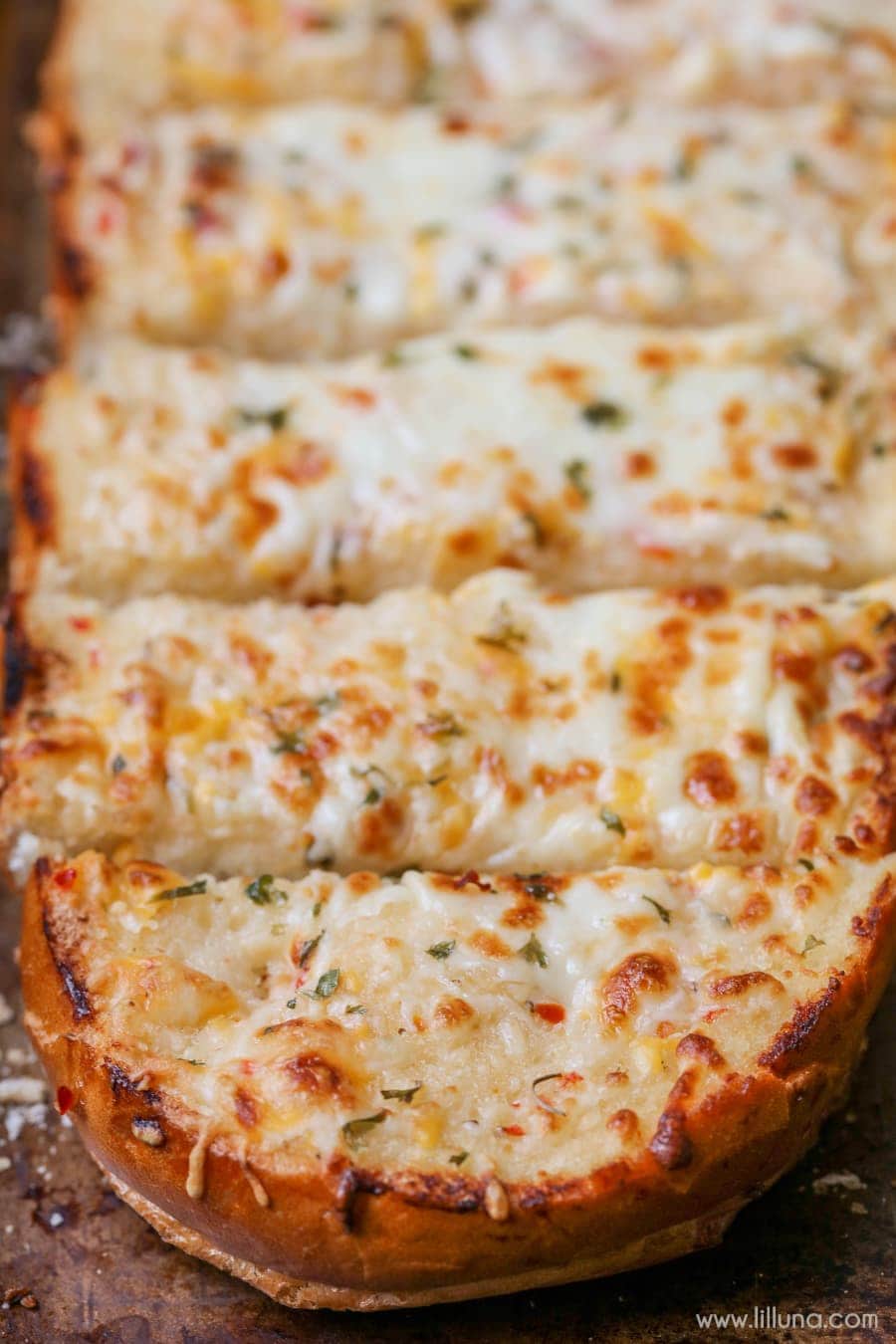 For more great pasta recipes, check out:
ENJOY!