Food and family just go together. These Italian dinner recipes will get you well on your way to planning one epic night!
More Collections: Italian Side Dishes, Italian Soups, Italian Appetizers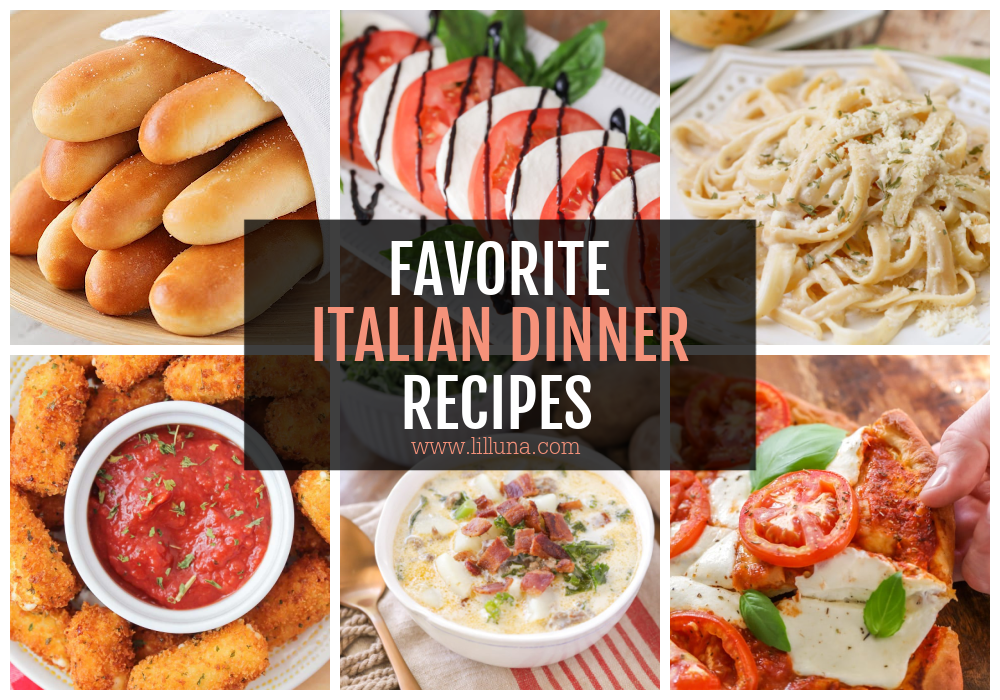 Italian Dinner Brings Family Together!
What better way to party than Italian style?! That usually means LOTS of delicious foods, often several courses, and plenty of fun and laughter.
With everything from Appetizers to Main Dishes, and of course Desserts – I've created a one-stop planning spot for all of your Italian dinner needs. My mouth is watering just thinking about it.
Buon Appetito!!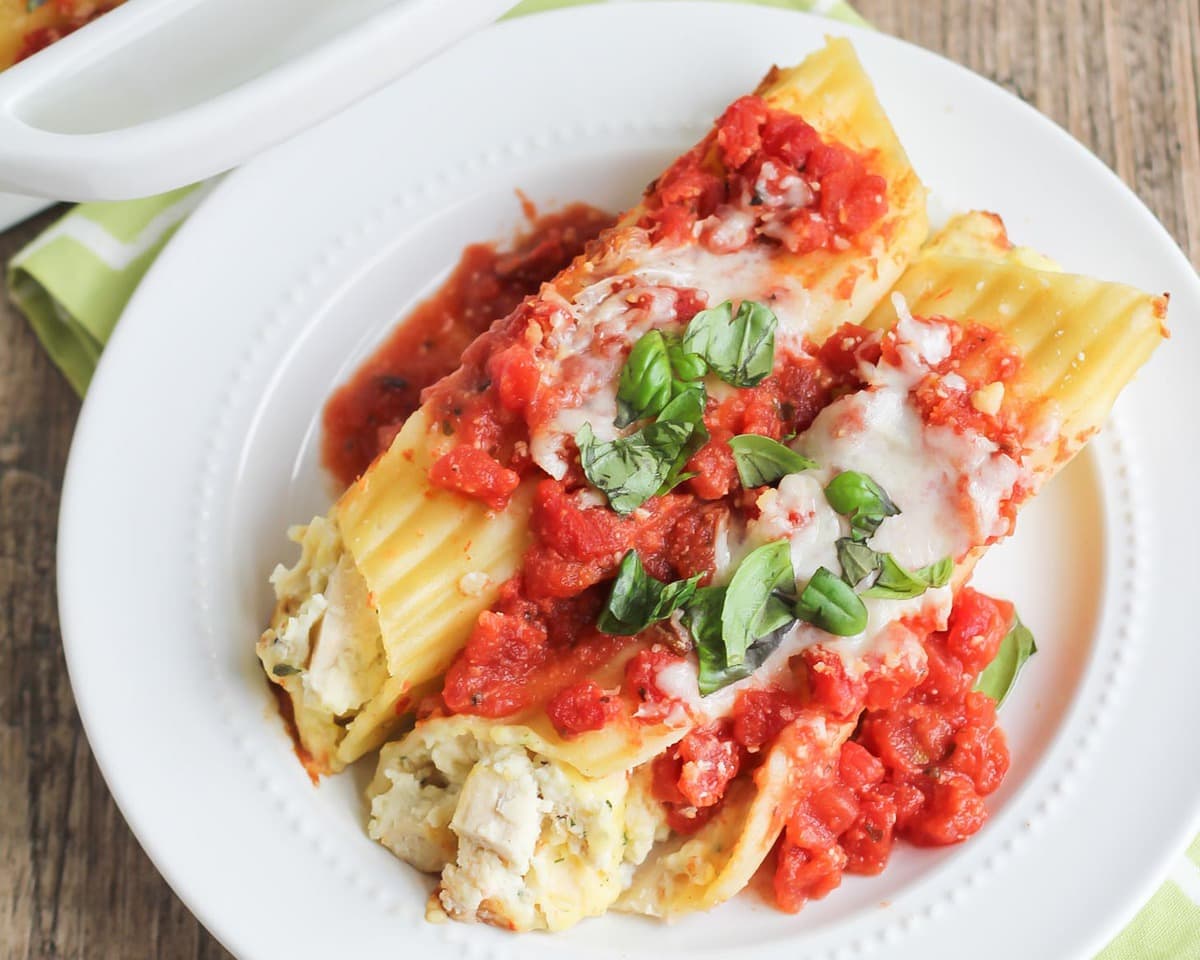 Italian Dinner Etiquette
Dinner is often a long affair and time is given between each course for the food to settle and for guests to enjoy each other's company.
If you have been invited to a dinner, it's customary to bring the host a gift. It can be a dessert or drink to share or even an individual gift just for the host.
Food is generally served family style. This means the different dishes are all set out using large platters and bowls and you serve yourself at the table.
The host always takes the first serving.
A new plate is provided for the different dishes.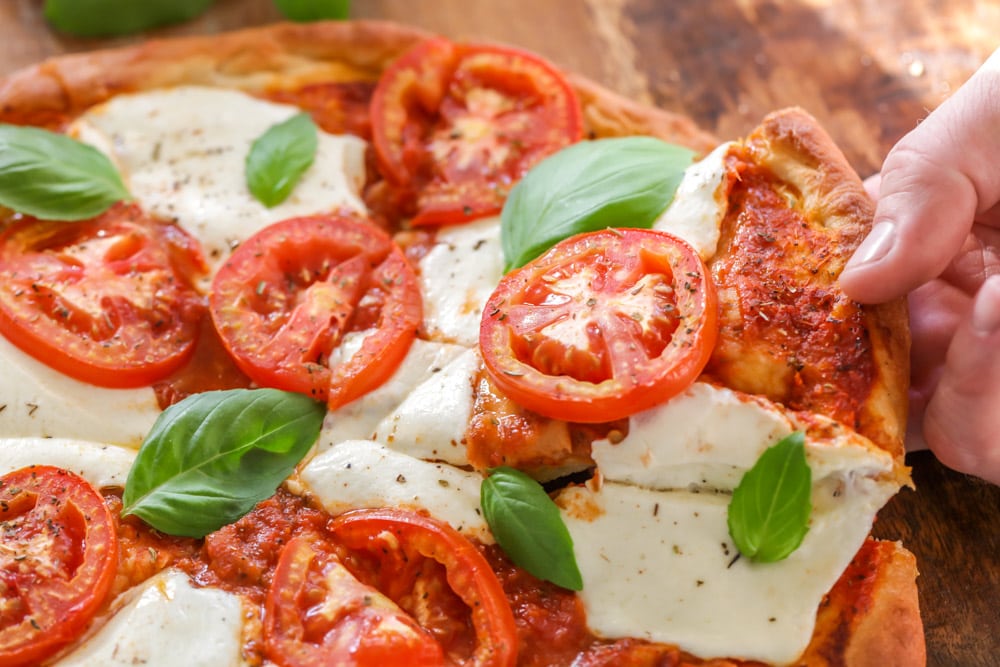 Tips for Cooking Italian
Quality ingredients. Using quality ingredients creates a much better dish. This may mean spending a little more at the market, but it is worth every cent. Be sure you know the best way to store the different ingredients so that they last.
Using fresh herbs makes a huge difference. In general, 1 teaspoon of dried herbs=1 tablespoon of fresh herbs. Basil, parsley, oregano, rosemary, mint, and thyme will all grow in your kitchen. Can't get any fresher than that!
Quality cheese. Parmesan cheese, mozzarella, and ricotta are other ingredients that you should invest in. Avoid pre-shredded packaged cheese.
Taste as you go. Add seasoning according to taste rather than an allotted amount. Give enough time for simmering for flavors to incorporate before adding more.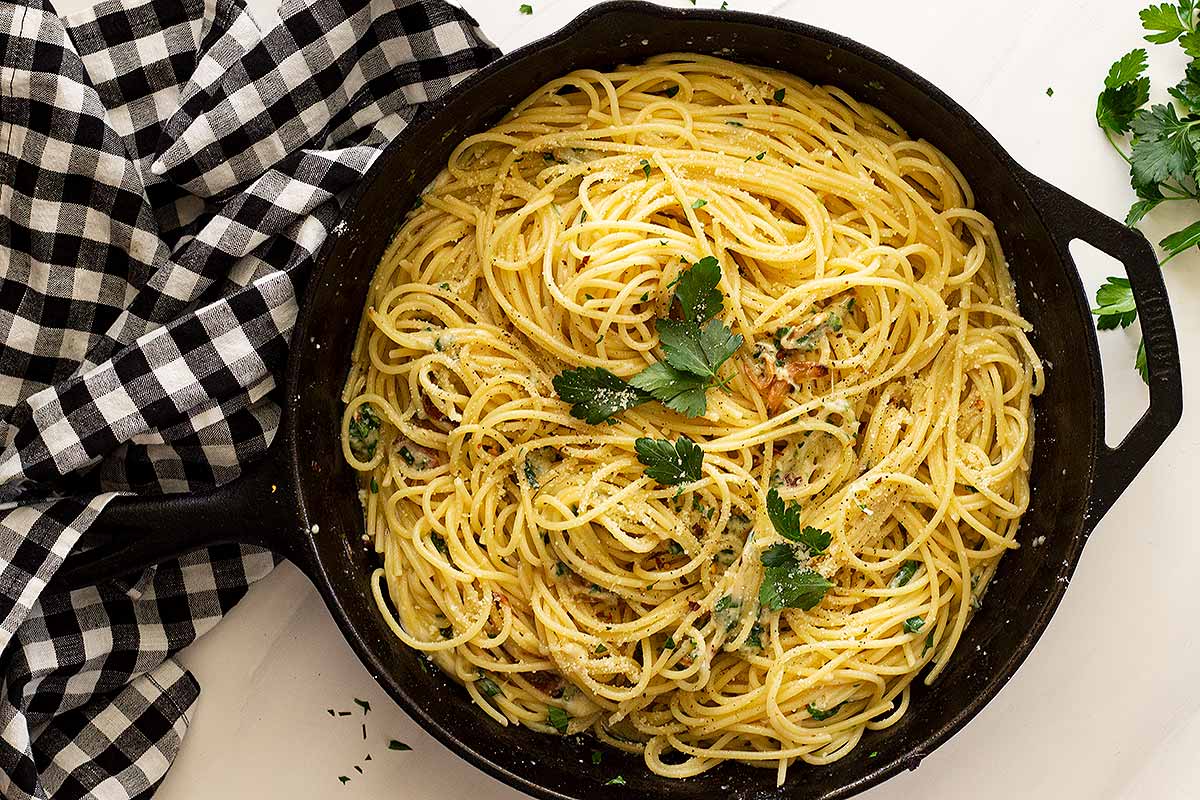 Pasta
Perfect pasta. Don't overcook your pasta. Al dente is usually the preferred cook. Also, don't discard the pasta water. The starchy leftover water can be used to thicken sauces. Another key to perfect pasta is to learn which pasta goes best with the different sauces.
Light sauces. Thin long noodles like spaghetti, angel hair, capellini, and spaghettini.
Creamy hearty sauces. Flat long noodles like fettuccine, linguine, tagliatelle, pappardelle, and lasagna noodles as well as short-shaped pasta like farfalle (bow tie), conchiglie, fusilli, gemelli, orecchiette, rotelle (wagon wheel), rotini, cavatelli and campanelle.
Light fluid sauces. Long tube noodles like perciatelli and bucatini.
Soups, salads, casseroles, and pasta dishes. Short tube pasta like penne, rigatoni, ziti, cavatappi, and campanelle.
Creamier bakes, soups, and pasta salads. Small tube pasta like macaroni and ditalini.
Less is more. Americans often serve large portions of a few dishes, but Italians serve smaller portions of more dishes.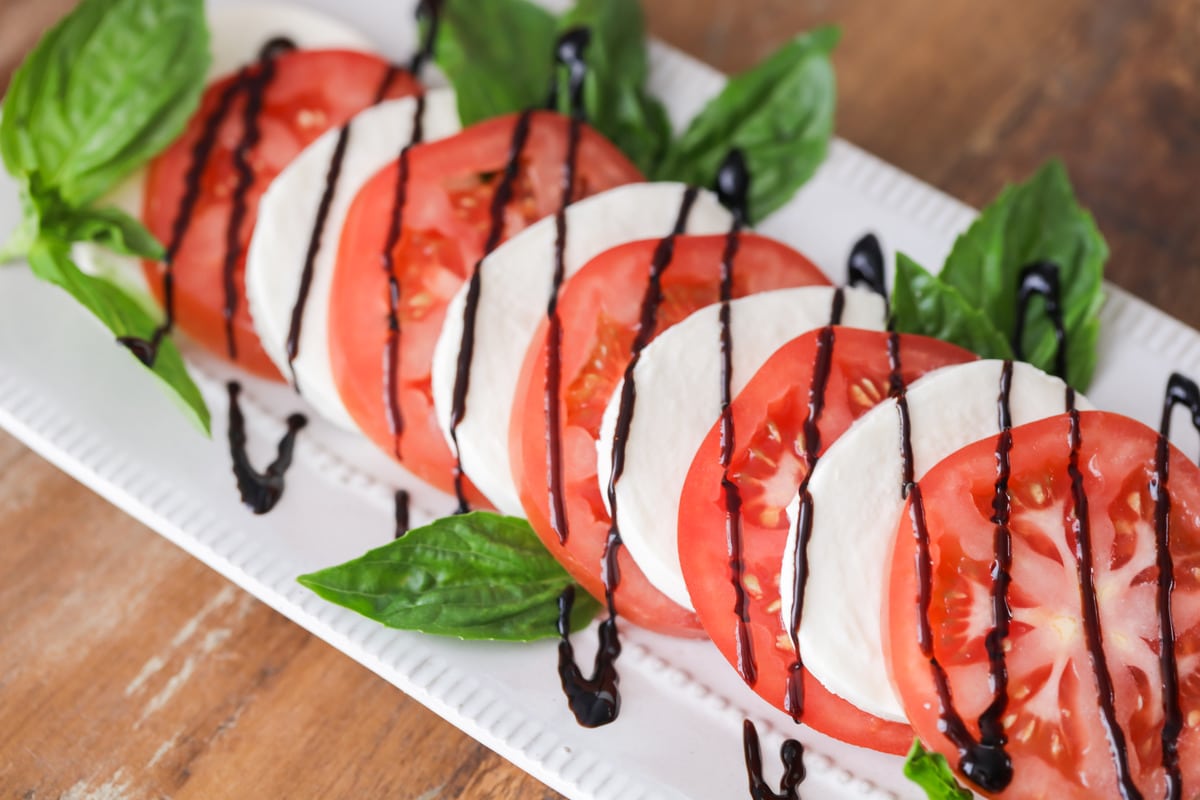 Planning the Menu
Italian food is definitely delicious, but all the creamy pasta and bread can sit heavy. Be sure to serve a mix of heavier dishes with lighter ones.
Antipasti (appetizers). This serves to whet the appetites of guests but does not fill them up.
Piatti (dish) is often broken into two portions with a smaller pasta, soup, or bread dish preceding the meat or seafood dish. But you can also serve them at the same time.
Contorni (side dish) is served in small portions and often uses seasonal produce. The flavors complement the main dish.
Dolce (dessert). This includes items like tiramisu, gelato, simple cakes, cookies, and fruit tarts. I don't have many authentic Italian dessert recipes, but I have dozens of recipes that fit this description.
Hosting Tips
As noted, Italian dinners are THE event of the evening with many courses being served. Whether you are hosting a large dinner party or small family dinner, planning ahead can make the evening run smoothly.
Are there dishes that can be prepared or made completely ahead of time?
Figure out which dishes need to be heated and when.
Utilize a crock pot or chafing dish to keep foods warm until you're ready to serve them.
Set up tables, place settings and decorations the night before.
If you're looking for a quick and easy recipe there are several on this list that can be made in about 30 minutes.
---
Antipasti (Italian Appetizer)
The perfect way to start any Italian dinner is with a delicious antipasto recipe or two. Here are some of our favorites!!
Mozzarella Bites
Fried mozzarella bites are delicious, easy and the perfect party appetizer when served with marinara sauce. Everyone loves this bite-sized snack!
Burrata Board
This simple burrata board is a stunning & sophisticated appetizer. It's easy to assemble, and perfect for any occasion!
Mini Deep Dish Pizzas
Mini deep dish pizzas are our new favorite dinner recipe. They're easy, quick and can be made custom for each person with their favorite toppings!
Fried Ravioli
Fried ravioli can be made as a side dish or appetizer, and is great with any Italian meal. Crispy on the outside and cheesy on the inside, we love serving it with warm marinara.
Mozzarella Sticks
Everyone is obsessed with these ooey gooey homemade mozzarella sticks, breaded with a flavorful coating and fried to a golden perfection.
Bruschetta
This yummy homemade bruschetta is simple and perfect for any party! It includes fresh ingredients and is the perfect Italian appetizer!
Mini Pizzas
These mini pizzas are bite-sized pizzas topped with cheese, tomatoes, fresh basil and more. They're perfect for lunch, dinner, or even as an appetizer at parties!
Caprese Kabobs
Simple, quick and delicious caprese kabobs take minutes to throw together and are perfect for any party or get together.
Pizza Dip
Everyone's favorite food in dip form! This pizza dip is simple, delicious, and can be customized based on your favorite pizza toppings!
Fried Zucchini
Whether you serve it as a side or an appetizer, this restaurant style fried zucchini is a family favorite. Fried to perfection, this dish is simply addicting, especially dipped in ranch and marinara!
Bruschetta Caprese
Toasted bread rounds are topped with a mixture of juicy tomatoes, ripe avocado, and fresh mozzarella to make this bruschetta caprese. Top it all off with a balsamic glaze!
---
la minestra (italian soup)
Italian soups are full of flavor. Any of these soups are perfect as a starter, but hearty enough for a stand alone meal. You will LOVE these delicious Italian recipes.
Tortellini Soup
Italian sausage tortellini soup is hearty, delicious, and full of healthy, tasty ingredients. Best part, it's on the table in no time!!
Chicken Florentine Soup
With a combination of chicken, potato, white beans, carrots, spinach and more, this chicken florentine soup is hearty and absolutely delicious. It tastes similar to Olive Garden's recipe, but it's made in the slow cooker!
Lasagna Soup
Everything you love about lasagna (noodles, meat, and cheese), minus all the things you don't (layering, and tons of time)! This lasagna soup is easy, filling, and beyond delicious!!
Italian Wedding Soup
This classic Italian Wedding soup is hearty and comes together quickly, and is filled with mini meatballs, carrots, Escarole, orzo and more. It is easy to put together for a perfect weeknight meal!
Zuppa Toscana
Bring the taste of Italy home with this creamy and delicious Copycat Olive Garden Zuppa Toscana soup. The whole family loves this soup!
Italian Sausage Soup
Hearty and delicious Italian sausage soup filled with tomatoes, carrots, zucchini, spinach and more. The recipe made on the stove is simple and great to enjoy all year long!
Cheesy Chicken Parmesan Soup
One of your favorite Italian dishes turned into a delicious soup! This cheesy chicken parmesan soup is a creamy tomato-base soup filled with chicken, penne pasta, and of course cheese. The best part – it comes together in less than 30 minutes!
Italian Chicken Vegetable Soup
Hearty Italian chicken vegetable soup is packed full of flavor. It's is a great lightweight soup option perfect for any day of the year!
Crock Pot Spinach Tortellini Soup
Easy crock pot tortellini and spinach soup is a hearty soup filled with cheese tortellini, spinach, tomatoes, and lots of spices!!
Minestrone Soup
Not only is this Minestrone soup delicious and comforting, but also really nutritious! Perfect for lunch or dinner on a cool autumn day.
Chicken Gnocchi Soup
This chicken gnocchi soup is so hearty and so flavorful. It is filled with chicken, carrots, spinach, broccoli and gnocchi! It's perfect all year long and is bound to be a new favorite.
---
contorini (Italian side dish)
You'll have a hard time choosing which sides to pair with your Italian dishes. One thing that all Italian dinners need is plenty of food! So, whether you need one side or several, we have you covered!
Cheesy Garlic Bread
This is by far our favorite garlic bread recipe. It takes minutes to put together and is SO cheesy and delicious. It's the perfect side dish for any meal, but especially for pasta and Italian dishes!
Oven Roasted Vegetables
Simple, flavorful, and healthy sheet pan oven roasted vegetables that take less than 10 minutes of prep work! Nothing beats fresh vegetables roasted in the oven!
Olive Garden Breadsticks
Just like the originals, these copycat Olive Garden breadsticks are light and airy on the inside, and flavored with butter and garlic salt on the outside. You can never eat just one!
Italian Bread
It is so easy to make Italian bread at home with just a few simple ingredients. Nothing beats a soft and crusty bread warm from the oven!
Spinach And Tortellini Salad
This cold tortellini salad is the ultimate side dish for BBQ and potlucks! With tortellini, spinach, tomatoes, olives, and parmesan tossed in Italian dressing, this tortellini spinach salad is packed with all the best flavors!
Quick Caprese Salad
Simple and quick caprese salad is easy and delicious with pops of mozzarella, tomatoes, avocados and drizzled with a balsamic glaze!
Pasta Primavera
A tried and true dinner recipe! Delicious pasta full of vegetables like zucchini, squash, bell peppers, and tomatoes.
Caprese Pesto Pasta Salad
Caprese pesto pasta salad is a light dish with a bold flavor, making it perfect for potlucks, parties, BBQ's, and get togethers!
Focaccia Bread
Crisp yet fluffy bread topped with delicious herbs and seasonings. This flavorful focaccia bread is so easy to make, and is perfect for sandwiches, dipping in soups, or enjoying on its own!
Caprese Stuffed Avocados
Simple and fresh caprese stuffed avocados are a twist on classic flavors. This is a perfect appetizer or side to any meal!
Oven Roasted Red Potatoes
Oven roasted red potatoes are the perfect addition to any dinner! This crispy, seasoned side dish will add flavor and color to your meal.
Roasted Brussel Sprouts
Oven roasted brussel sprouts have a perfectly crispy outside, and a melt-in-your-mouth center. With only 5 minutes of prep time, you'll want to make this delicious and healthy side dish every night!
Tomato Mozzarella Salad
Fresh, light, and healthy tomato mozzarella salad! Perfect for lunches with friends or a side salad to dinner!
Roasted Chickpeas
Roasted chickpeas are full of flavor and perfectly crispy. Toss them in a salad or snack on them plain for a high protein and fiber snack.
Roasted Tomatoes
Juicy roasted tomatoes are the yummiest and easiest appetizer or side dish. Roasting them (with a little olive oil, basil and parmesan) brings out every delicious flavor!
Antipasto Salad
Antipasto salad Is the perfect summer salad! It's filled with tomatoes, cheeses, cured meats, veggies and more and can be topped with your favorite dressing.
Pizza Salad
Pizza salad is hearty & refreshing. All of the flavors of pizza are served on a bed of greens and topped with a homemade herb dressing!
Garlic Knots
Buttery-soft homemade garlic knots whip up in under 20 minutes and make a perfect side for pizza, pasta, or salads!
---
piatti (italian main dish)
Pasta, pizza, or delicious proteins…Italians know how to eat! Every one of these dishes are packed with flavor and are perfect centerpieces to your Italian dinner plans.
Pasta Carbonara
A creamy, delicious and flavorful pasta dish filled with cream cheese, parmesan, garlic and bacon. For only having a few ingredients, this pasta carbonara has big flavor!
Bruschetta Chicken
Baked bruschetta chicken is marinated in Italian dressing and topped with cheese. It is simple and delicious!!
Italian Pork Chops
These Italian pork chops require just a few ingredients and are baked in the oven with loads of veggies. Have it ready and on the table in just 30 minutes!
Chicken Piccata
Chicken piccata is flavorful and beyond easy to make! This tasty chicken breast requires surprisingly few ingredients and is cooked in a lemon butter sauce topped with capers.
Parmesan Chicken Manicotti
If you are a fan of Italian and are up for trying new recipes then I suggest this parmesan chicken manicotti. These manicotti shells are stuffed with a cheesy chicken mixture, and topped with tasty marinara!
Italian Sausage Pasta
Everyone loves this Italian sausage pasta recipe! Not only is it easy, cheesy, and delicious, but it is a hit with the entire family and can be made mild or spicy depending on your preferences.
Spaghetti Aglio e Olio
Spaghetti Aglio e Olio is one of the easiest pasta dishes you can make! It uses only 6 ingredients and takes less than 30 minutes to make!
Chicken Alfredo Bake
A delicious and simple casserole version of the dish every family loves – Cheesy chicken alfredo casserole! Pasta, chicken, lots of cheese, and yummy seasonings make this pasta casserole a hit!
Chicken Scallopini
This chicken scallopini is a delicious dish of crusted chicken over lemon butter pasta. The flavorful, butter chicken and pasta combo is irresistible and perfect for dinner any night of the week.
Baked Ziti
Baked ziti is an easy baked pasta recipe filled with a cream cheese and tomato sauce and topped with cheese! It's great for feeding a crowd.
Italian Meatballs
These homemade Italian meatballs are sure to rival your favorite Italian restaurant. They are juicy, soft, and full of flavor!
Homemade Lasagna
This BEST homemade lasagna is rich and cheesy and packed with meat. Create perfect layered lasagna with these easy-to-follow steps!
Baked Spaghetti
Cheesy baked spaghetti – a simple, delicious, dinner recipe filled with hamburger, sausage, cheese and more! Everyone will love this dinner recipe!
Chicken Alfredo Stuffed Shells
Chicken alfredo stuffed shells are creamy, cheesy, and smothered in a rich homemade alfredo sauce. They're so good, even the kids won't mind the spinach!
Pepperoni Pizza
This homemade pepperoni pizza is wonderfully crispy every time. Achieve the perfect slice right at home!
Crock Pot Spaghetti
We make this yummy crock pot spaghetti all the time! Buttery noodles topped with a flavorful meaty sauce—DELISH!
Margherita Pizza
Margherita pizza stars fresh basil, mozzarella cheese, and the best ripe tomatoes. It's simple, delicious, and light.
Chicken Cacciatore
Enjoy a lean version of your favorite 'hunter-style' chicken in this Chicken Cacciatore with mushrooms, onions, and red bell pepper.
Artichoke Pizza
Artichoke pizza is so cheesy and delicious, with a unique combination of flavors. It's perfect for your next pizza night!
Sun-Dried Tomato Pasta
A copycat version of Cheesecake Factory's Sun-Dried Tomato Fettuccine recipe. This flavorful and creamy dish is filled with chunks of chicken, garlic, whipping cream, spinach and sweet sun-dried tomatoes. It's not only delicious but is a great way to change up the classic fettuccine recipe.
Eggplant Parmesan
Delicious baked eggplant parmesan is made with crispy coated eggplant slices smothered in cheese and marinara. This easy dish is sure to be loved by all!
Easy Fettuccine Alfredo
Easy and quick fettuccine alfredo that takes just 15 minutes to make! This family favorite recipe includes fettuccine, garlic, parmesan, and whipping cream and is sure to become a go-to dinner idea!
Chicken Parmesan Sliders
Deliciously cheesy chicken parmesan sliders make a perfect appetizer, but can hold their own as a main dish too!
Sausage And Potatoes
With sausage, potatoes, bell peppers, and onions, this hearty Italian sausage and potatoes bake is savory and filling! It's simple, easy, and loaded with flavor.
Pesto Gnocchi
This bright and fresh pesto gnocchi will become your go-to summer meal. It's bold, full of flavor, and so delicious!
---
dolce (italian Dessert)
Italian desserts are the cherry on top of your dinner party. They are stunningly delicious!! Fruit, chocolate, or something on the lighter side. Just remember, you don't have to make just one!
Panna Cotta
Silky and creamy vanilla Panna Cotta is a showstopper dessert sure to turn heads, but is actually quite easy to make!
Butter Cookies
Soft and crunchy butter cookies are a delicious classic must-make for any holiday party and are delicious plain or frosted.
Mini Fruit Tarts
Cute cream-filled mini fruit tarts are a delicious and simple summer dessert! These mini treats are perfect for any get together.
Italian Cookies
Soft Italian cookies are dipped in a creamy glaze, topped with colorful sprinkles. They are perfect for holidays and special occasions!!
Vanilla Cake
There is nothing more classic than a rich vanilla cake. This vanilla cake recipe is light, fluffy and great to make for any occasion!
Blueberry Galette
Blueberry Galette is a quick and easy dessert that's perfect for summer! It's filled with sweet blueberries and wrapped in a flaky crust!
Shortbread Cookies
What's not to love about these delicious and buttery shortbread cookies that just melt in your mouth? It only takes a small handful of common ingredients!
Pistachio Dessert
A delicious pistachio pudding dessert with layers of crushed Sandies Cookies, cream cheese/cheesecake layer, pistachio pudding layer and topped with whipped cream!
Chocolate Bundt Cake
You will love indulging in this this simple chocolate bundt cake with a chocolate ganache glaze. This moist chocolate cake is just the right amount of rich without being too heavy!
Chocolate Eclairs
Homemade Eclairs filled with a creamy vanilla bean pastry cream and topped with a rich chocolate glaze.
Fresh Fruit Tart
Prettiest and yummiest fruit tart you will ever make! Sweet, buttery, and perfect for spring and summer parties, holidays or get togethers.
---
The Best Italian Dinner Recipes
We hope you enjoy all of the Italian dinner ideas listed above. Italian cuisine is always a crowd favorite and the recipes on this list are no exception – they're sure to become regulars in your home!
More Collections: Healthy Pasta Recipes, Easy Pasta Recipes, Penne Pasta Recipes