I'm baaack! Melanie here again from Garnish & Glaze. From my last recipe you probably thought I only eat chocolate but I do make and eat healthy food too. For example, this savory Chicken Cacciatore!
Well guys, to tell you the truth, this recipe was somewhat of a challenge for me. The first time I tried making chicken cacciatore, I followed the recipe to the T! I used chicken thighs with the skin ON. Now, I usually never cook with skin on… and I was reminded why. The texture of the skin is something I can't handle… and I don't want to eat calories of something I'm not really enjoying so for this version of Chicken Cacciatore I am using good ole boneless skinless chicken breasts. Great flavor, texture, and lean!
This recipe is pretty similar to my recipe for Napa Valley Chicken. The only difference is that it has less sugar and the addition of mushrooms, onions, red bell pepper. Both are so yummy!
Chicken Cacciatore is such a perfect winter meal. The breaded chicken and rich tomato sauce adds to the comfort feel and the browned mushrooms, onion, and bell pepper give it a deep flavor.
I used dried herbs because that's what I always have but you can definitely use fresh especially if you grow your own. One day I'll have a wall in my kitchen with little jars of herbs growing, just waiting to flavor my dishes. Now all I need is the perfect wall (and kitchen) and time to make it.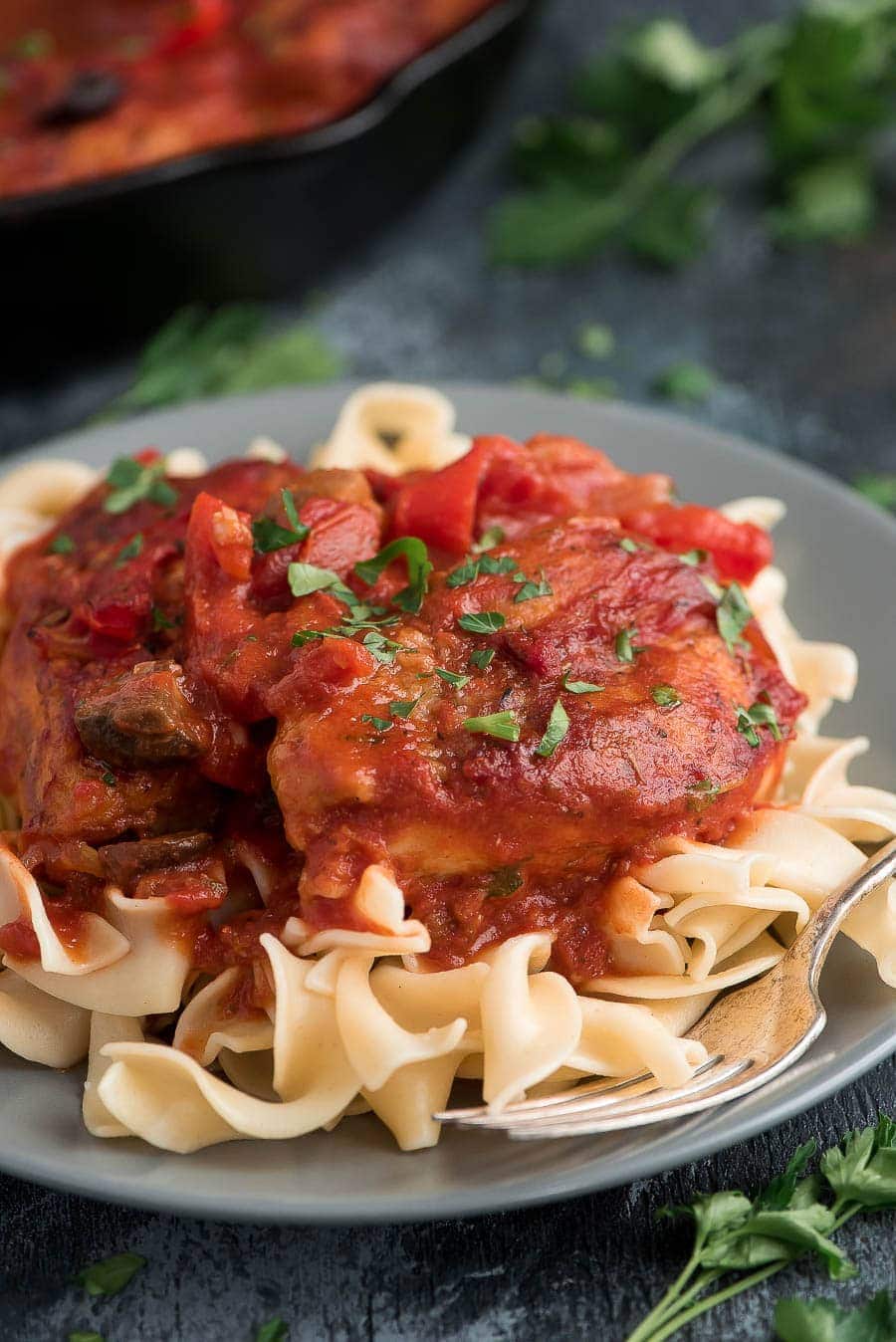 You can eat the chicken and vegetables alone or serve them on top of pasta or rice. Since this is more of an American-Italian dish I serve it over pasta, but as always, a recipe is more like a guideline and you should make it work for you.
Chicken Cacciatore: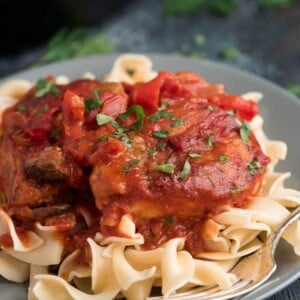 Chicken Cacciatore Recipe
Enjoy a lean version of your favorite 'hunter-style' chicken in this Chicken Cacciatore with mushrooms, onions, and red bell pepper.
Ingredients
3

tbsp

oil

4

boneless skinless chicken breasts

cut in two

salt and pepper

1/3

cup

flour

8

oz

cremini mushroom

quartered

1

small

yellow onion

sliced

1

red bell pepper

sliced

5

cloves

garlic

minced

1/2

cup

white wine

or ginger ale

15

oz

crushed tomatoes

15

oz

diced tomatoes

drained

1

tsp

dried oregano

1/2

tsp

dried rosemary

1/2

tsp

thyme

1/2

tsp

salt

1/4

tsp

pepper

1/4

cyo

fresh parsley

chopped for Garnish
Instructions
Preheat oven to 350 degrees F.

Heat oil in a large oven safe skillet over medium-high heat.

Sprinkle both sides of chicken with salt and pepper and then dredge in the flour. Brown chicken for 2-3 minutes on each side until golden. Set aside on a plate.

Add the mushrooms to the skillet and cook for 5-8 minutes until browned. Then, add the onion, bell pepper, and cook for another 5 minutes or until they begin to soften. Add the garlic and cook another minute.

Pour in the wine and bring to a simmer. Add the broth, crushed tomatoes, diced tomatoes, and all the spices. Bring to a simmer, add the chicken, spoon a little of the sauce over the tops and then place the pan in the oven. Cook for 35-45 minutes until internal chicken temperature is 165 degrees.

Sprinkle with chopped parsley and serve over pasta or rice.
Looking for more Chicken Recipes? Try These!
Chicken Zucchini Indonesian Coconut Rice
_______________________
This looks delicious!! I would definitely opt for putting this on top of pasta. 😉 Thanks so much for sharing with us Melanie!!vFor more amazing recipes, pay Melanie a visit over at Garnish & Glaze!
And for more yummy dinner recipes, check out some of these favorites: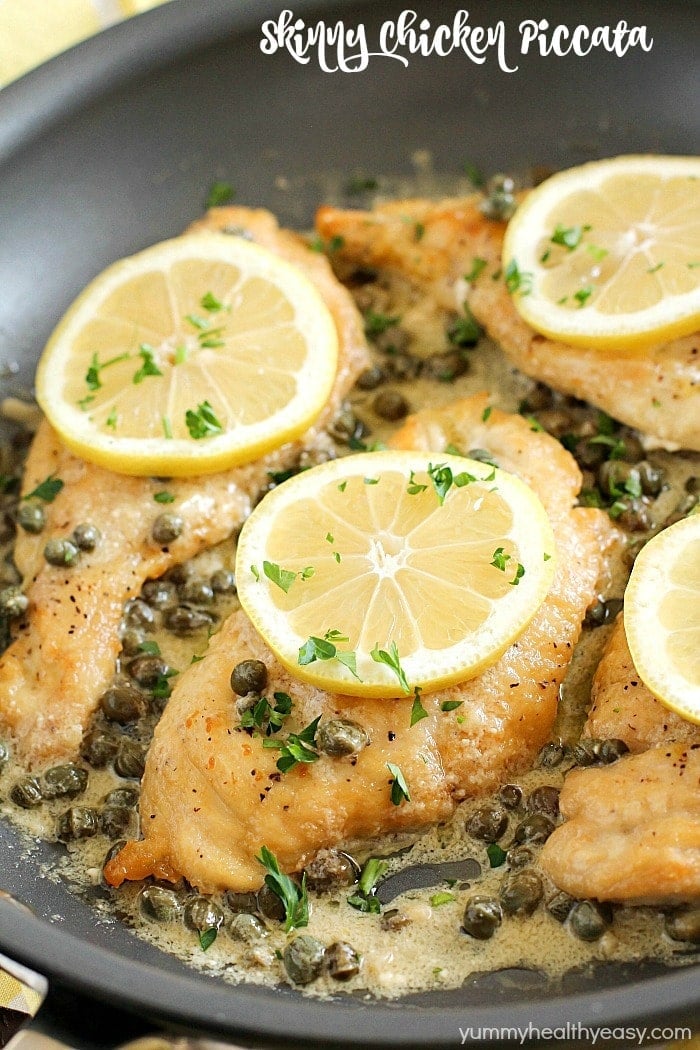 For more dinner recipes, check out:
ENJOY!