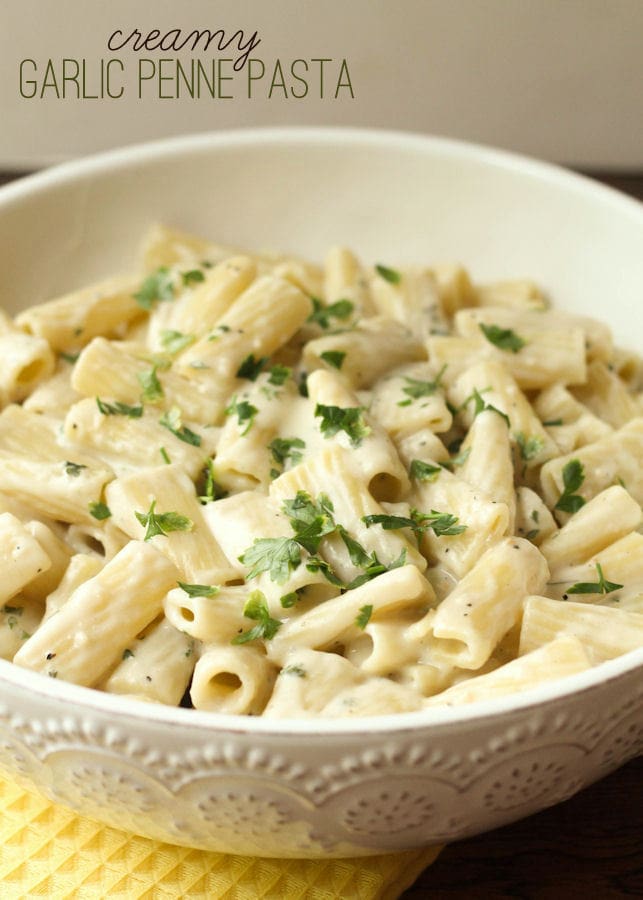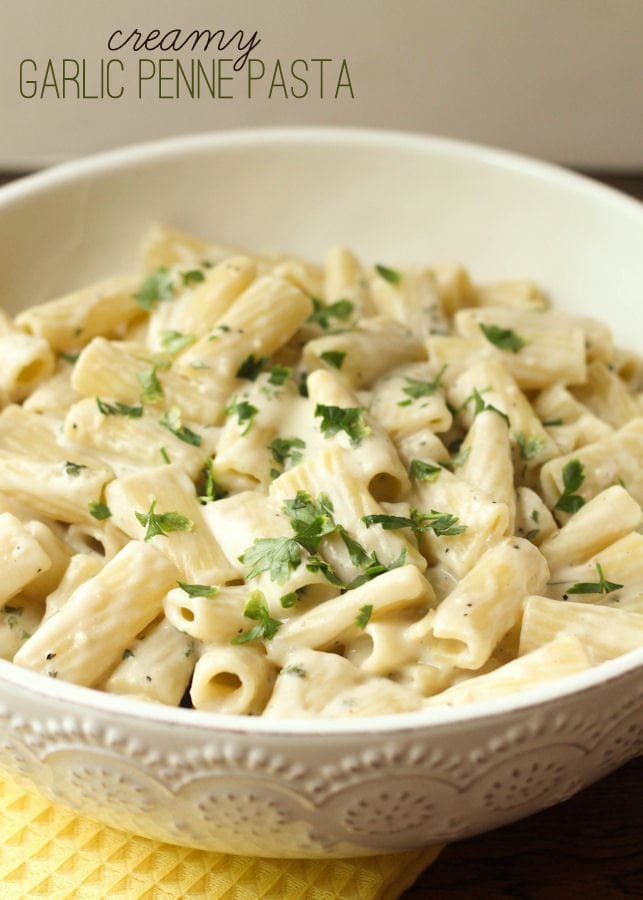 I LOVE pasta!
I mean, who doesn't?! It can be made into so many different recipes – from salads to main courses, and is always delicious!! I mean, yes, they have carbs, but this girl needs them in her life because I cook with them ALL the time. In fact, now that I think about it, we usually have pasta at least once a week. From Spaghetti to Fettuccine Alfredo, it's something the whole family loves so we have it quite often.
This next dish is another one of those dishes you can add to the meal plan, because it's simple and definitely delicious. This Creamy Garlic Penne Pasta is great on it's own but could be even heartier if you add chicken or another favorite meat to eat.
MY OTHER RECIPES
If you like pasta dishes I would definitely try this one out. It's super cheesy and has just the right touch of garlic and other spices making it another "go-to" dinner recipe!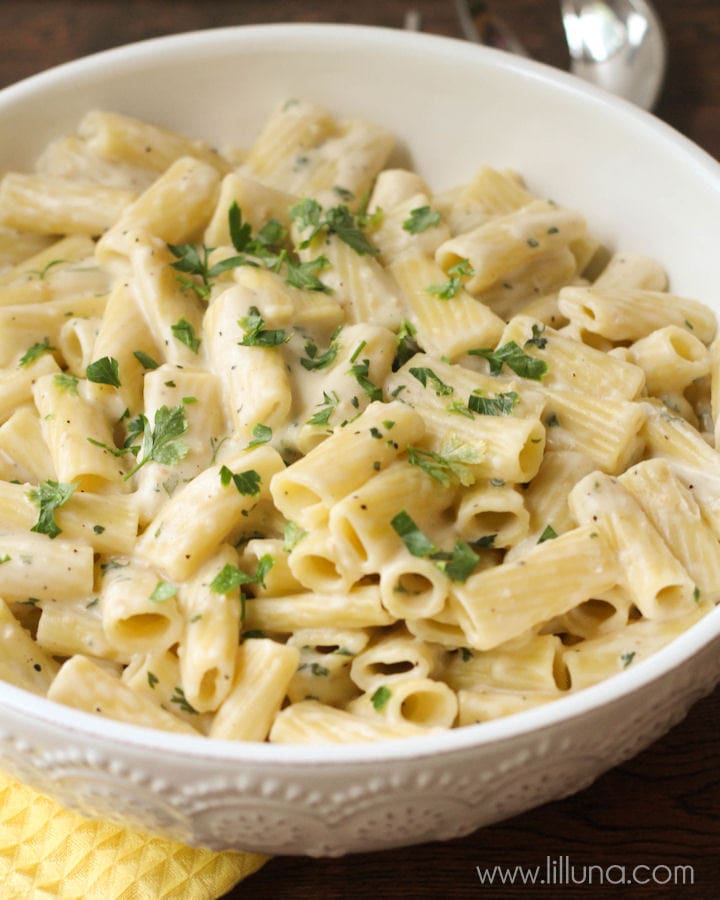 For video instructions on how to make Creamy Garlic Penne Pasta, check out the video below:
Penne Pasta recipe:
Creamy Garlic Penne Pasta
Super simple and delicious Creamy Garlic Penne Pasta recipe packed with flavor. This dish is perfect by itself or you can add chicken for a more hearty meal.
Recipe type:
Dinner/Main Dish
Ingredients
1 box (1 lb) penne pasta
3 TB butter
2 tsp. minced garlic
3 TB flour
1 cup chicken broth
1 cup milk
2 tsp dried parsley
½ cup grated parmesan cheese
salt and pepper to taste
Instructions
Cook pasta according to packaged directions.
Melt butter in a medium sauce pan, add garlic.
Cook for 1 minute over medium heat
Add flour and cook for an additional minute, stirring constantly.
Add milk and broth, stirring constantly. Cook until sauce boils and thickens.
Add parsley and parmesan cheese. Add desired salt and pepper. Continue stirring until cheese has melted. Serve immediately.
Pour sauce over pasta and serve.
Recipe adapted from

HERE

.
We love serving pasta like this we an easy SIDE DISH and some Cheesy garlic bread. Just another quick, easy dinner meal!
For more great favorite pasta dishes, check these out:
Bowtie Pasta with Italian Sausage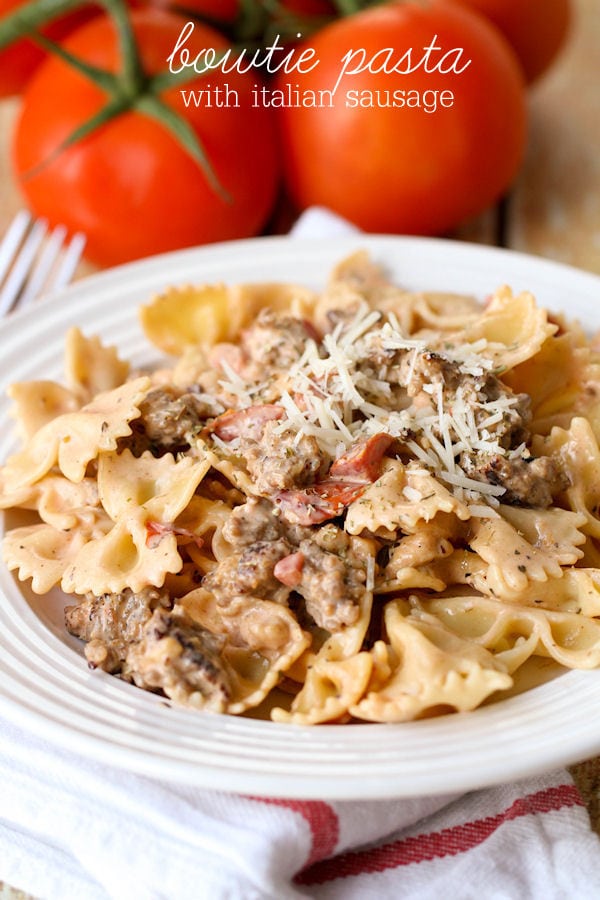 Bowtie Pasta with Italian Sausage
Other favorite pasta dishes, include:
ENJOY!